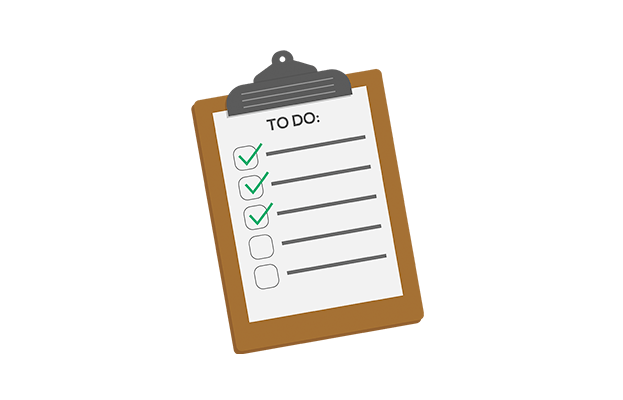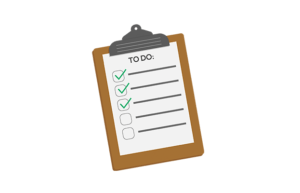 There are several key questions to ask when considering the difference between off-the-shelf and custom-written software – and which would be best for your business. These include:
Is it designed for your business?
How much does it cost?
Will there be support?
Can the software grow and adapt?
Do developers have industry knowledge?
Is the software secure and reliable?
Let's kick off this look at off-the-shelf software vs custom software with a quick introduction of the contenders!
What is custom software?
Custom field service software is designed and built for you from the ground up by a software developer or company. You will need to assist considerably with planning and designing the software to meet your business's needs. Whilst the software will be custom, there are trade-offs in other key areas.
What is off-the-shelf software?
Off-the-shelf software is software that has been created by specialist software developers and is already in use by field service businesses. There is no planning or designing required and your business can get started quickly. Whilst the software will not be bespoke, there are benefits in many other key areas.
Now, let 's run through the crucial topics of customization, investment, support, growth, industry knowledge, and security, before finally crowning a winner.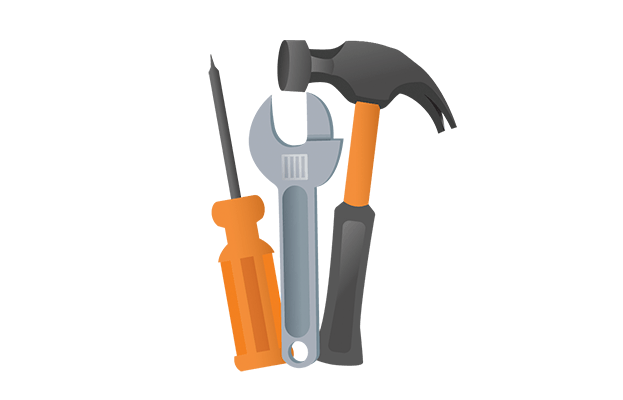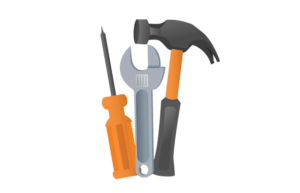 Custom software
Is completely designed for your business
You will need to know exactly what you want
An experienced developer is required to build it
Off-the-shelf software
Specifically designed for businesses just like yours
Different packages, plans, and features available
Customization may still be possible
Is it designed for your business?
It's in the name – custom software is custom – and has been designed for you. Whilst your business may have some unique needs, the majority of your software requirements will be the same as other field service businesses. This gives off-the-shelf software an advantage as it has been developed for businesses very similar to yours and likely solves many of your business's challenges.
Although off-the-shelf software is not custom in nature, it shouldn't be assumed that the software cannot be customized to some extent.
At a basic level, many off-the-shelf software providers will offer multiple plans or packages for different sizes and types of company, so you can select the option that best suits your business. Additionally, they may be able to modify their software specifically for you (for a cost).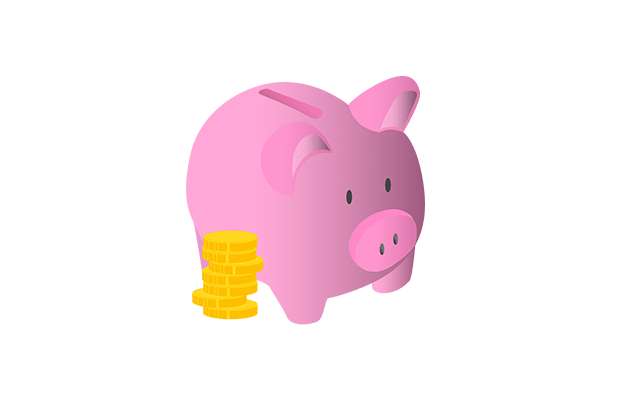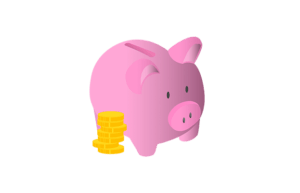 Custom software
High financial cost to pay – $$$
You're responsible for all development costs
Long time investment too – several months to years to develop
Off-the-shelf software
Low financial cost to pay – $
Subscription or monthly payment options so cost is spread out
Software is ready to start using immediately, no need to wait
How much does it cost?
Custom software has a very high development cost. There is a large amount of risk associated with this investment too – should your business needs (or the economy) change unpredictably, you could be left with very expensive software that won't be used as planned. In addition, time is a critical factor to consider.
The different stages of planning, software development, and implementation will all likely take several months each, if not longer.
Off-the-shelf software offers a very cost-effective and low risk option. The software has already been developed and the provider's operational costs are split between many clients. You can expect subscription models, likely with per user/per month pricing (all be it with a contract), which will work out many times cheaper than custom software.
From a time perspective, off-the-shelf software has almost no turn-around time.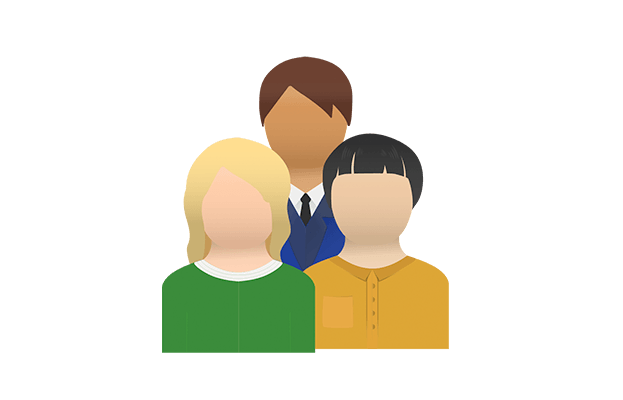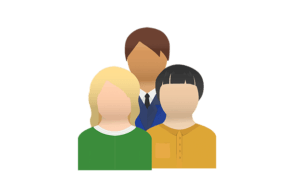 Custom software
Likely have no full-time or dedicated support teams
May offer no support of any kind
You'll need to learn the software and train yourself
Off-the-shelf software
You'll have a dedicated support team available
You can rely on others to solve issues, not only yourself
Onboarding & training available for your team
Will there be customer support?
Customer support can often be overlooked when considering custom software – the logic being if you have designed it yourself, why would you need support?
While you may have good knowledge of the software from being involved since day one, this does not guarantee you will be able to handle future bugs and issues or all training and support needs for your staff. Most importantly, what support guarantees (if any) do you have in place? Should there be a system failure, how long will it take or cost before it's fixed?
Off-the-shelf software providers may offer varying levels of customer support, however, most will have a dedicated support team to fix bugs, assist your team, and answer any questions. With proper customer support, you will have a team to rely on instead of wasting your time trying to rectify issues or train your staff yourself.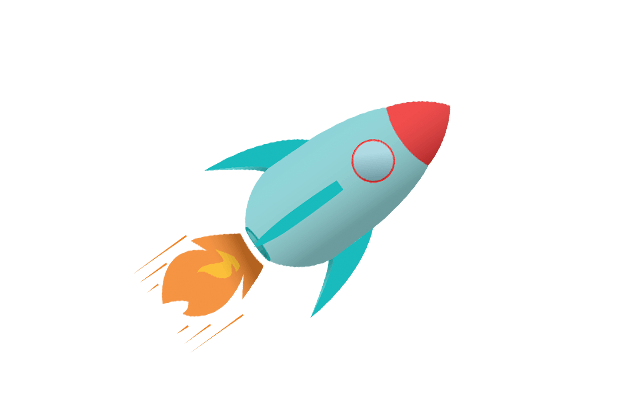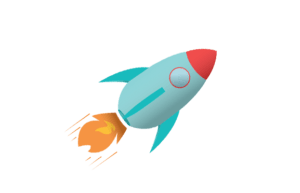 Custom software
Doesn't evolve or grow with your business
Further costs if you do want new features
The original developers would still need to be available
Off-the-shelf software
Continually tweaked & improved by the development team
New features & tools added regularly
May offer tiered plans, with room to grow into new functionalities
Can the software grow?
Custom software will usually be designed for your current requirements – but will it continue to provide what you need in the future, as your business grows? Of course, you can pay again to develop new custom features as needed, but this comes with yet further high costs.
It's worth considering that you may also not be able to guarantee that the original developer/ development team will be available in the future.
Many off-the-shelf products are regularly being improved and developed – and this is something you should look for – which means you continue to get further value out of your investment as time passes (and not less!).
Off-the-shelf software may also offer tiered plans or packages, so if you were starting at a lower tier, there would be a host of more advanced features for you to grow into (for a higher subscription cost).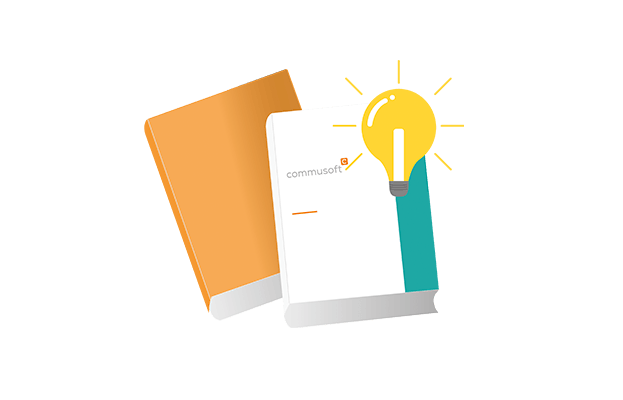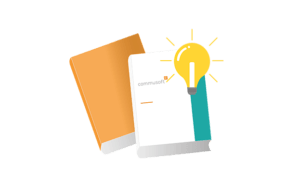 Custom software
Developers will have general software expertise
May have little or no field service knowledge
Likely not made similar software before
Off-the-shelf software
Developers have relevant and required software expertise
Years of field service industry knowledge
Specialists in building job management software
Do developers have experience?
Building software is not simple – and job management software is especially complex. If you're considering custom software, make sure you choose a developer that can handle the task. Most developers will have general software expertise, but will most likely have zero field service knowledge.
This means all industry-specific knowledge will need to come from you. It's worth pointing out that marrying up your industry knowledge with the developer's expertise could be challenging.
Most off-the-shelf field service software is built by companies who specialize in exactly that – building field service software. Depending on which providers you are considering, they may have a decade or more of experience in this niche topic. Not only that, but they will have worked with countless businesses like yours.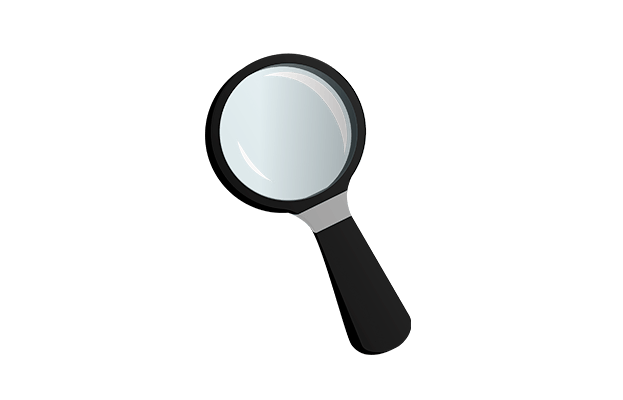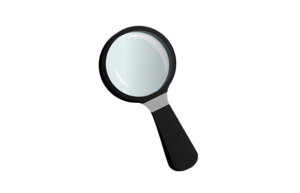 Custom software
Security features will cost you to implement
You'll need to ensure data is safe and compliant
No proof the software will be reliable
Off-the-shelf software
Industry-standard security by default
Compliant data processing is their team's responsibility
Proven reliability from existing clients (and reviews to back it up!)
Is the software reliable?
Security and reliability is arguably one of the most important factors in this list – certainly it has the highest element of risk. Custom software is inherently unproven, so there are no guarantees as to how reliable or secure it is until it is complete.
You must consider where and how your data is stored – who are you reliant on for your critical business data? Plus, is it compliant with various data protection and legal obligations? Remember, if those regulations should change, it will be your responsibility to stay compliant.
Off-the-shelf software providers should be able to demonstrate a reliable service history. They will monitor the relevant security regulations for you and have the resources and infrastructure to provide safe data storage and backups, compliant processing of customer and payment details, and industry-standard practices.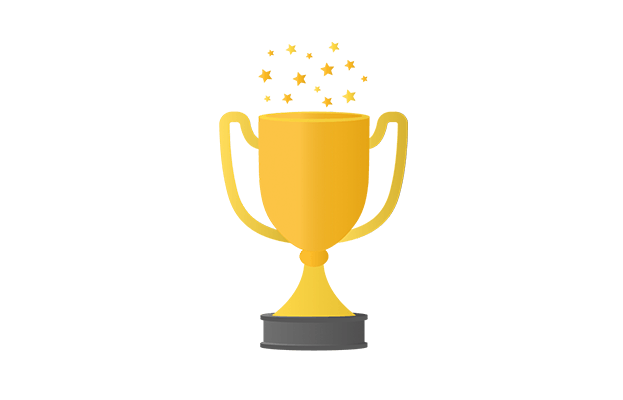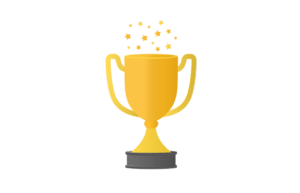 At the end of the day, it's up to you to decide which type of software will be best for your business.
After reviewing these six crucial questions though, we'd choose off-the-shelf software, thanks to the many advantages it offers over custom made software. It's significantly more affordable, lower risk, and requires less commitment. Plus, you'll have access to customer and technical support from a team that not only understand software, but work with hundreds of other field service businesses similar to yours.
Not just that, but off-the-shelf software will continue to be improved and updated, ensuring you have the tools you need as your business grows. Finally, you'll be able to rely on expert security practices and guarantee compliance with data laws and regulations as standard.
Off-the-shelf software is the winner
But what about customization? Of course, custom-software wins when it comes to customization. However, it's questionable whether that is worth the cost and loss of the various benefits of off-the-shelf software?
It's essential to really evaluate your custom requirements and whether they justify the investment – as well as whether those needs could be met by simply adapting your processes with an off-the-shelf solution.
A 'best of both worlds' option does exist – by paying for custom modifications to an off-the-shelf software. This will ultimately be lower cost than custom software, give you the perks of off-the-shelf software, and still allow you to customize parts of the system as needed.
A Solution
You can access all the benefits we've discussed by leveraging Commusoft's award-winning field service software in your business. With a proven track record, Commusoft is a secure and regularly updated software package designed specifically for service businesses. Whether relying on our 5-star client support or utilizing our flexible licensing options, we're here for your business. And best of all – you can get started today.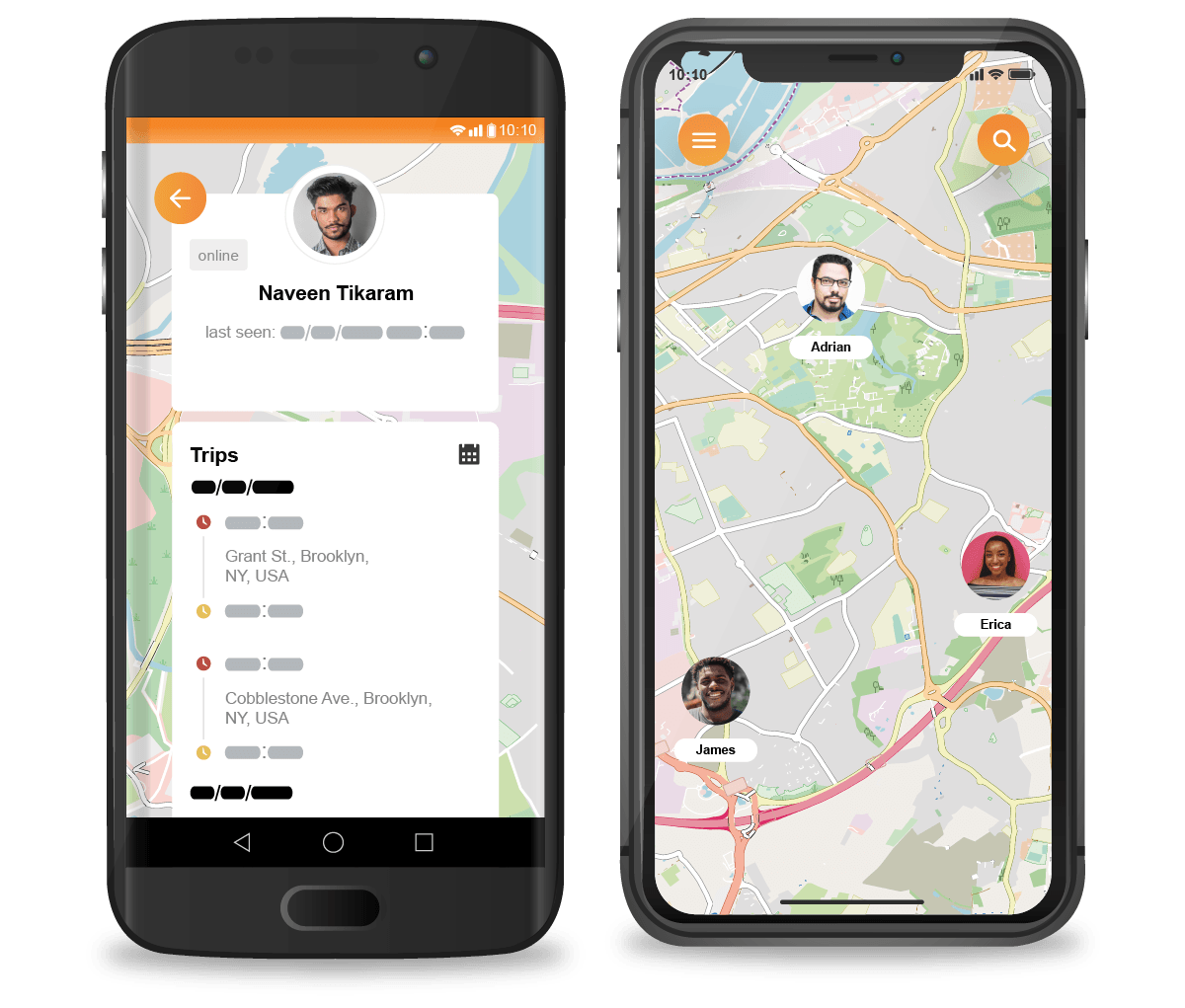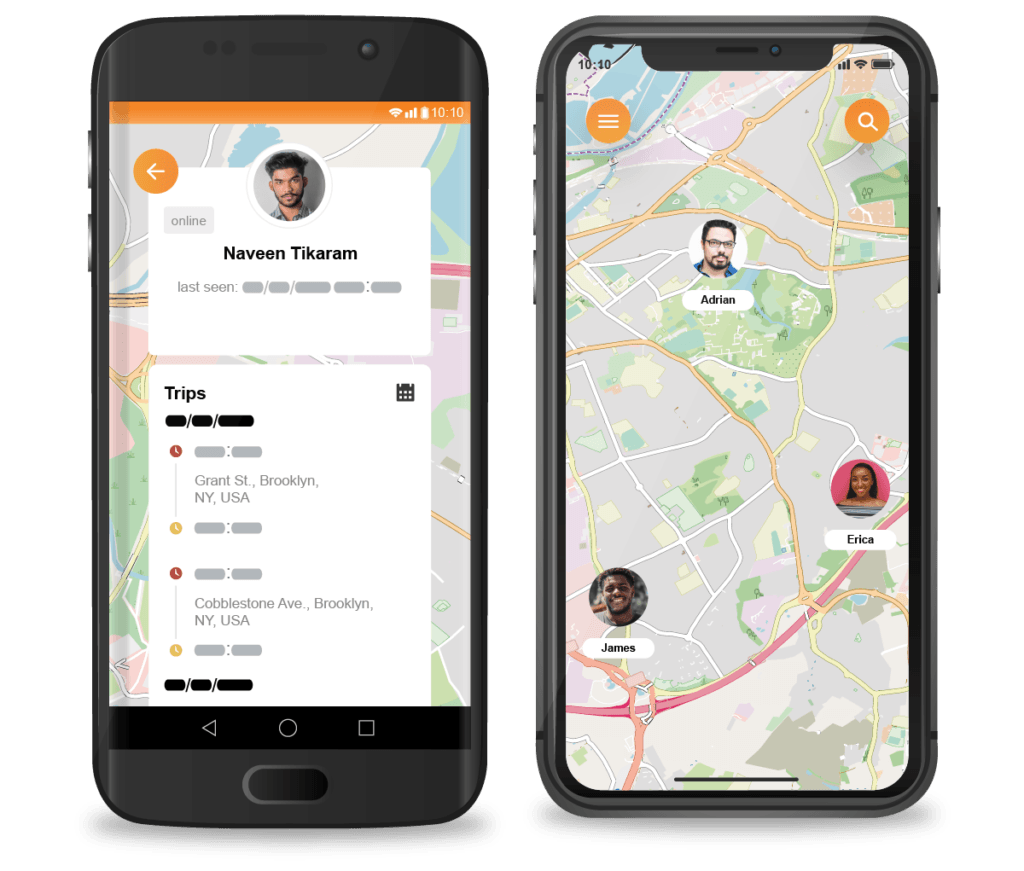 We understand that businesses sometimes need to accommodate unique requirements too, which is why we have a team dedicated to customising our system for those companies. Take a tour now to learn how we can help your business – or discover why Commusoft is the best choice.