The Technician's Guide to Commusoft
July 21, 2022 - 4 minutes
Commusoft was built from the ground up for field service businesses and for Technicians like you.  
You deal with enough on the road. Our tools are designed to streamline your day so you can focus on the work that matters most to you. 
Most tools only add more to your to-do list; Commusoft can lift some weight off your shoulders by removing paperwork and cleaning up your operations. Our mobile app gives you all the knowledge of the office, in your pocket. 
Let's walk though what you and your team can accomplish from the road. 
Checking into a job
Forget pens and messy stacks of paper. Commusoft's mobile app keeps teams organized and on task. 
You'll have access to daily, weekly, and monthly calendar views – so you'll always know what your workday has in store. No more calling back to the office to ask where you're headed next; everything you need to know is at your fingertips. 
With customer, site, and job information, you'll be ready for the workday ahead.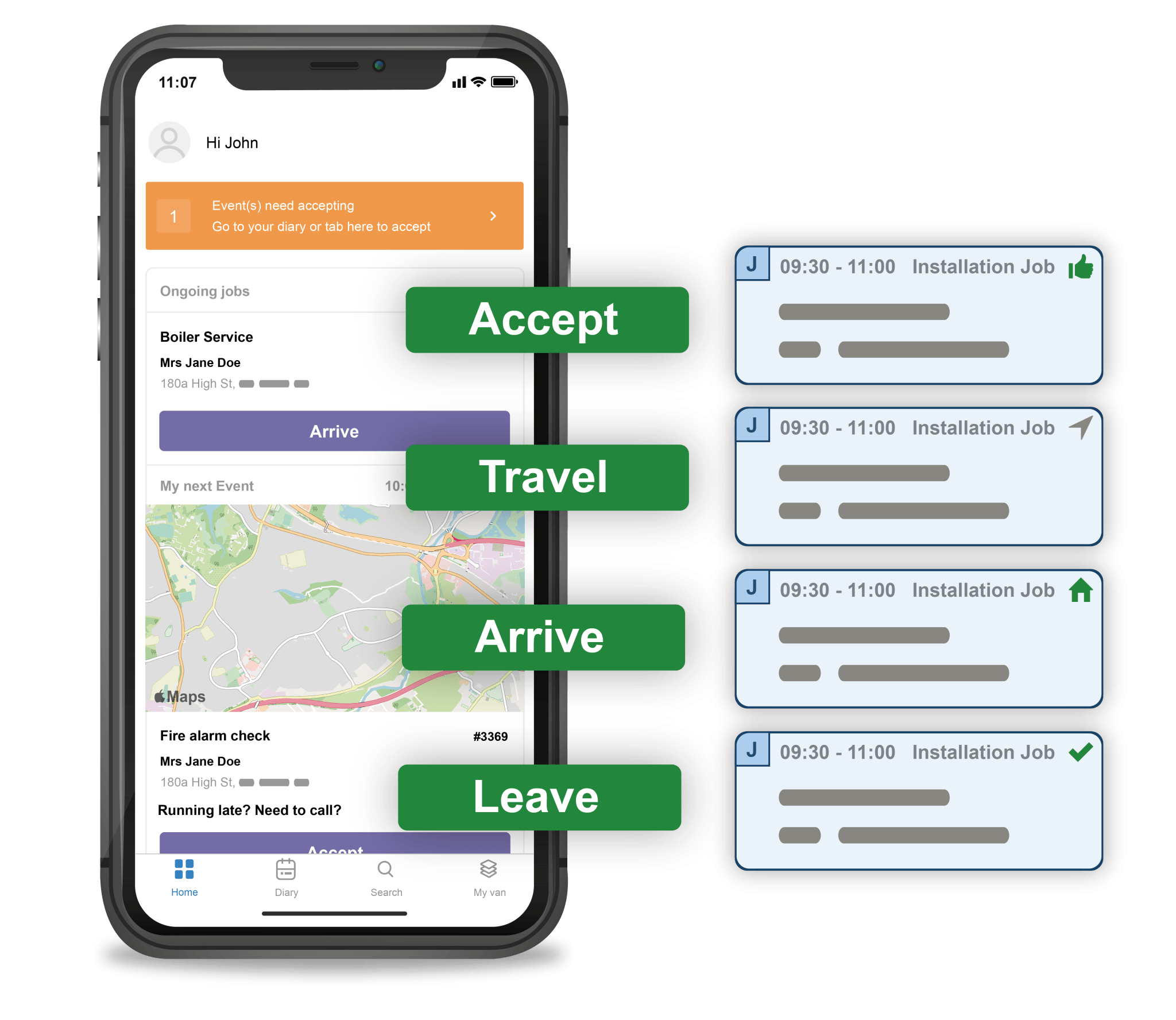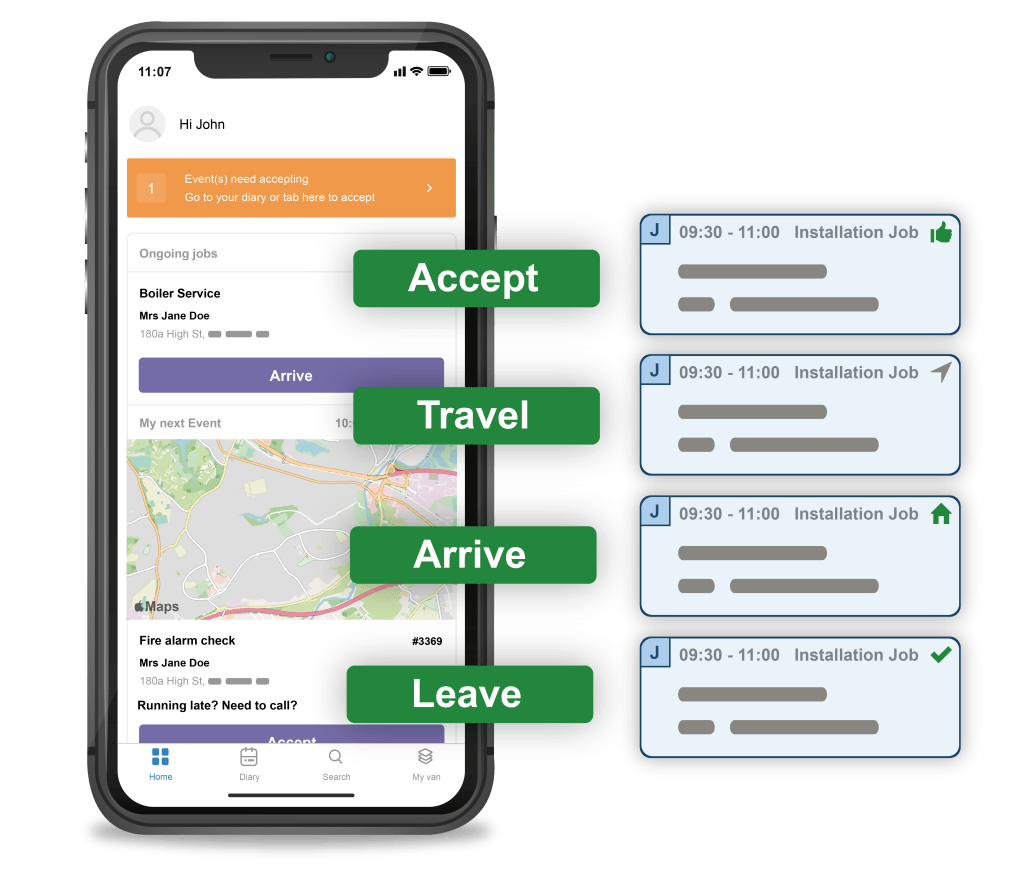 With synchronized data, the office team and managers will always stay up-to-date with your progress as you use Commusoft throughout the day. There's no need for phone calls and text messages with updates; you can focus on getting down to business and providing a great customer experience.  
Updating Records
We're flexible. Many of Commusoft's features work without a Wi-Fi connection, meaning you can use Commusoft anywhere. When connection returns, Commusoft automatically syncs and updates all your information.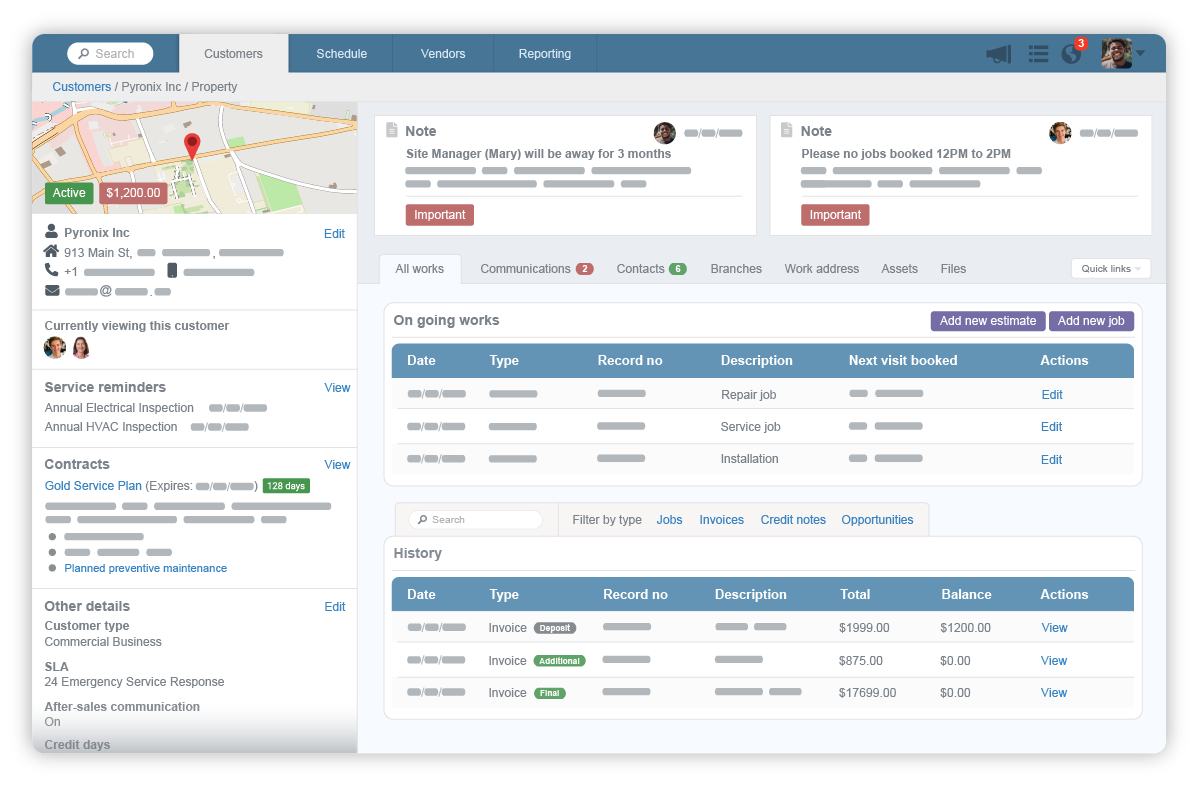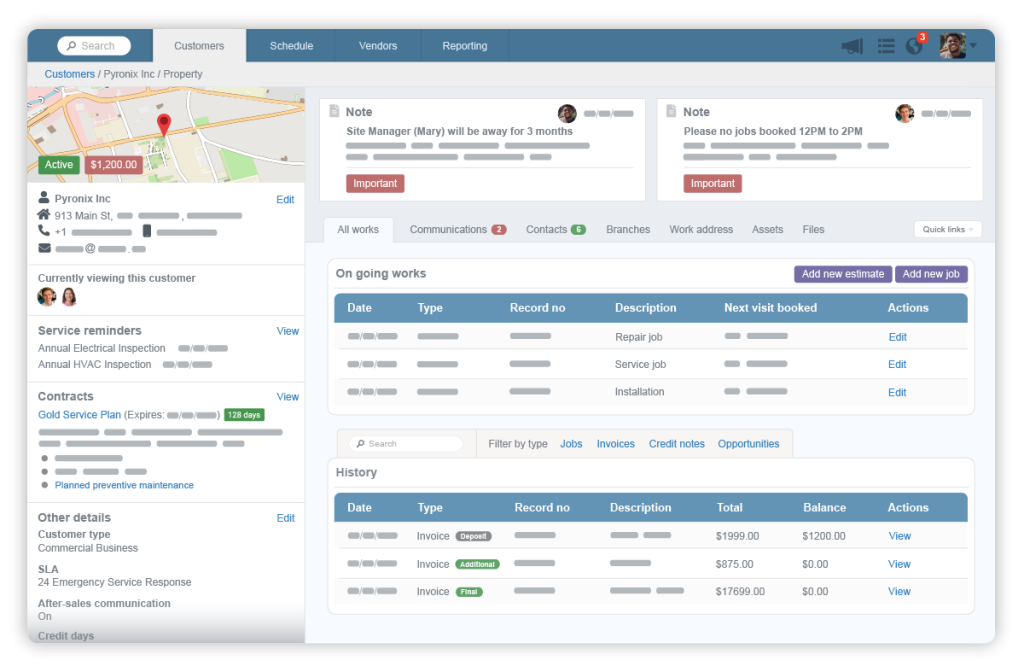 Want to add a site photo, video, or voice recording? No problem; we make it simple to add files against any job. These can even be included in your final job reports, so customers will have a full understanding of the works carried out.
Parts
Using and installing parts is important for many service businesses. That's why Commusoft takes Parts & Inventory management so seriously. 
You can review your entire parts catalogue and request parts, all on your mobile device. If something isn't in stock, simply place a parts request directly from the job site.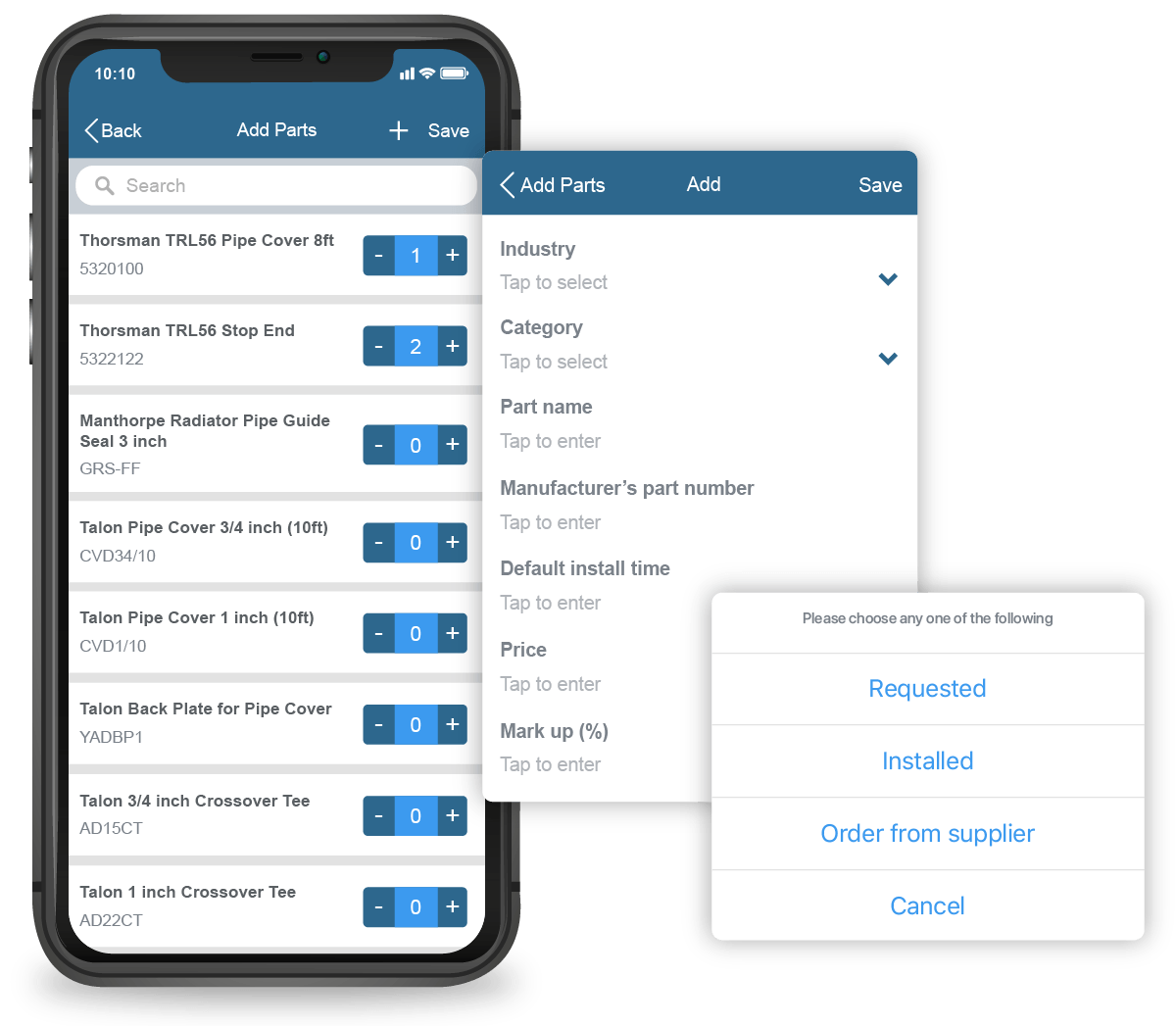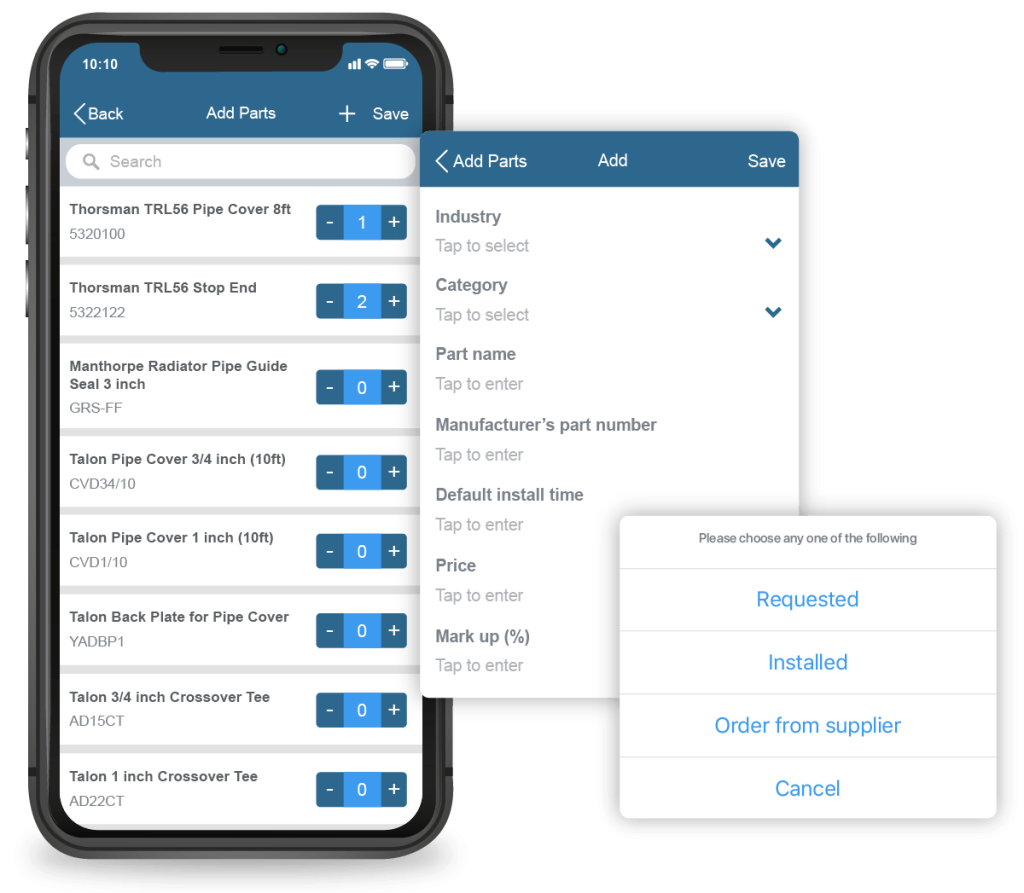 There's no need to scribble down a list on a piece of paper for later and no back-and-forths with the office; just tap what you need, and the office team can place the order straightaway.
This system ensures parts will be ordered and delivered quicker, so you can complete jobs sooner, and engage with a much happier customer.
Custom Forms
Commusoft's Custom Forms is a crowd-favorite. Have you ever misplaced a safety certificate or survey in your van? Digital forms ensure they'll never go missing again.  
Whether you need to fill out industry standard forms, want to create custom safety checklists, equipment lists, or more, Commusoft can handle it.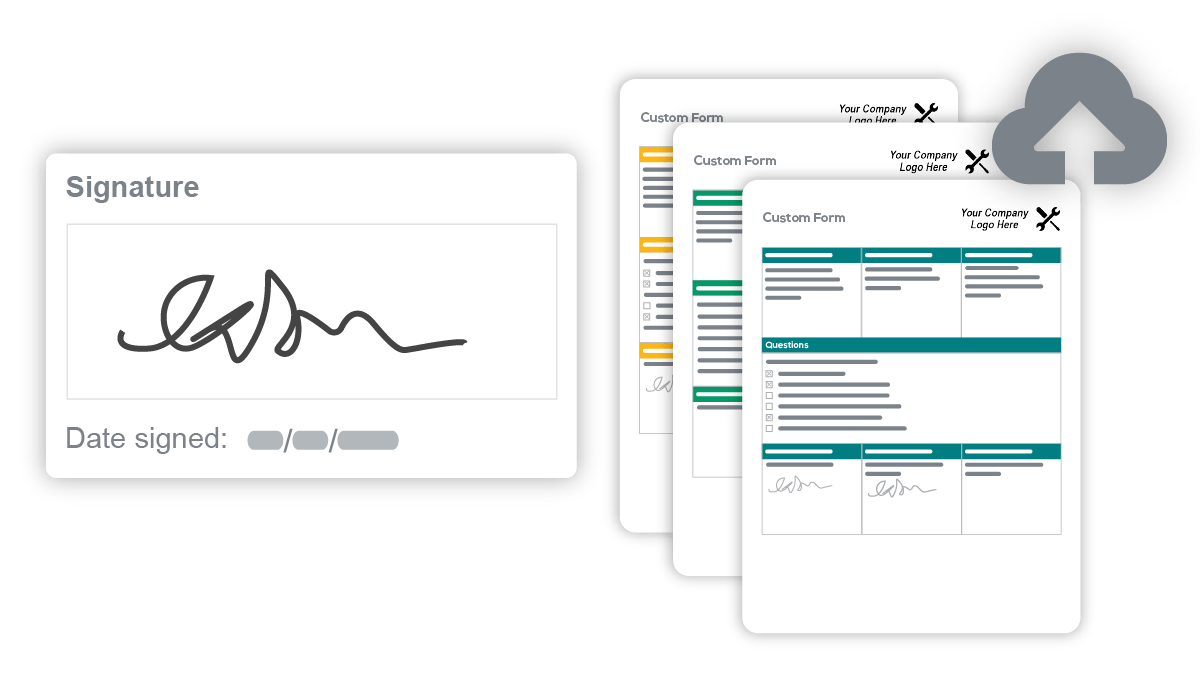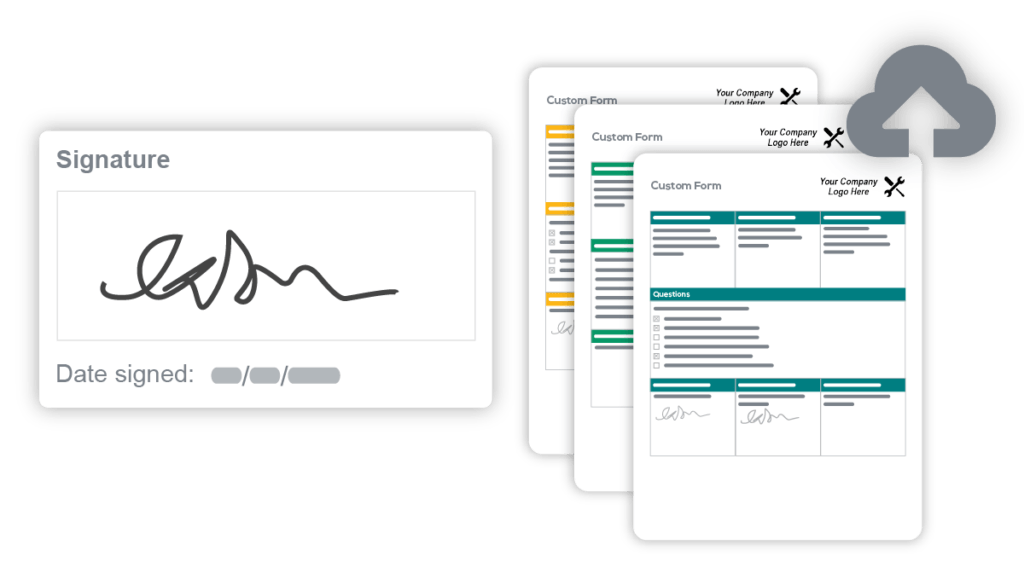 No more getting stuck with unskippable text boxes that don't match your work; forms can be customized by job type. We've made it easy and flexible for your team to capture the information that's important to you. 
Even better, you can even collect digital customer signatures from the field so you're always covered in case of a dispute. 
Office Tasks
We understand that realistically, tasks aren't only delegated by the office team and managers. It's a two-way street. 
Want to prompt the office to start or handle a task? Easy. Office tasks are quick to create, and alerts the office immediately, or as soon as a Wi-Fi connection returns.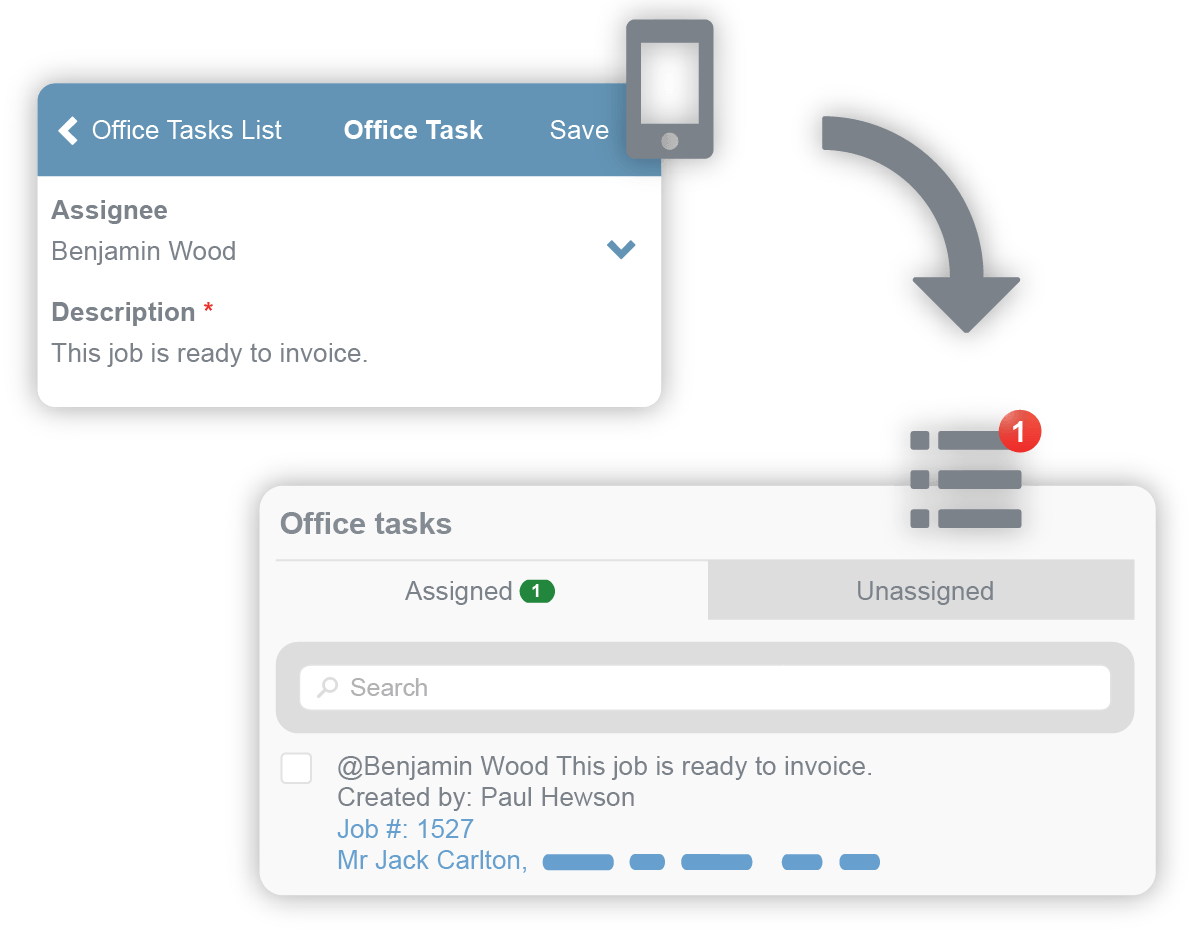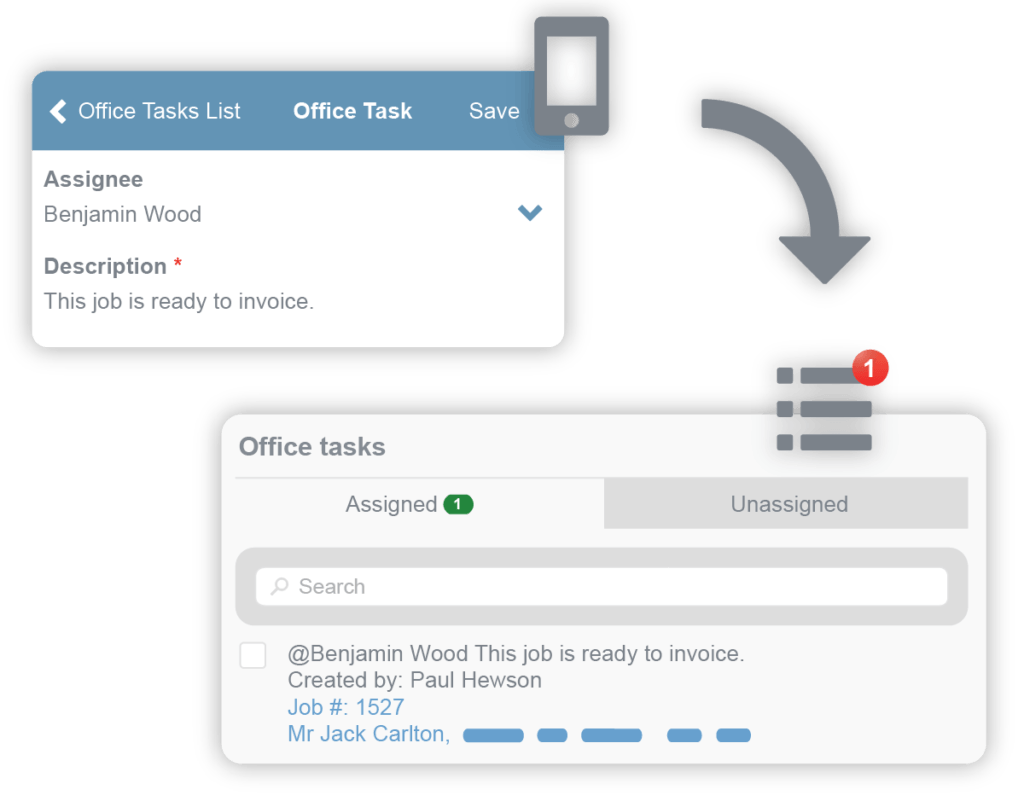 Office Tasks are connected to specific jobs and customers, so the office team will always have the context they need. There's no need for a phone call or text message; you can get right back to work. 
Commusoft for Technicians
Commusoft's mission is to uncomplicate your day. You'll never be held back by sketchy free apps or loose papers in the back of your van. You can count on Commusoft to document your job details and notes. 
With dedicated recordkeeping, and streamlined company communication, you and your team can thrive with Commusoft.
See more of Commusoft's features, and discover more ways you can revamp your operations!