How To Grow A Cleaning Business Fast and Keep It That Way
March 2, 2021 - Management - 11 minutes
Learning how to grow a cleaning business fast is every owner's dream. Who wouldn't want to be the manage the field service equivalent of a "unicorn" company?
There will always be detractors saying that fast growth isn't sustainable and that once the teething problems hit, they will come hard and fast. However, the difference you should be looking at isn't between slow and fast growth, but rather between sustainable and unsustainable growth.
Skip to what matters most to you:
An easy example is to think of a cleaning business owner who has made it their goal to spend $5 000 on buying leads. Depending on the quality of the leads, that should ensure they get a lot of contacts, very fast.
While yes, it can help with quick growth it's an unsustainable approach if the business owner hasn't invested in a customer database before acquiring the leads. Without a database, all the leads who haven't converted immediately will be lost, as will the opportunity for repeat business, or future service personalization – both of which are important sources of reliable income for your cleaning business. 
If you want to download your pricing checklist straightaway, click here!
This approach speaks of an owner who is a lot more preoccupied with short-term gains rather than the long-term business goals that will have a greater impact. a one-man-band can sometimes do without ironclad processes because they're the only person involved, but as soon as you start hiring more people, you need to accept your responsibility as an employer and put the good of the business over that of instant profits.
So, how do you grow a cleaning business in a fast but sustainable manner that will ensure you're also going to be a successful business owner for a long time to come? By following these steps, of course!
1. Start with the customer.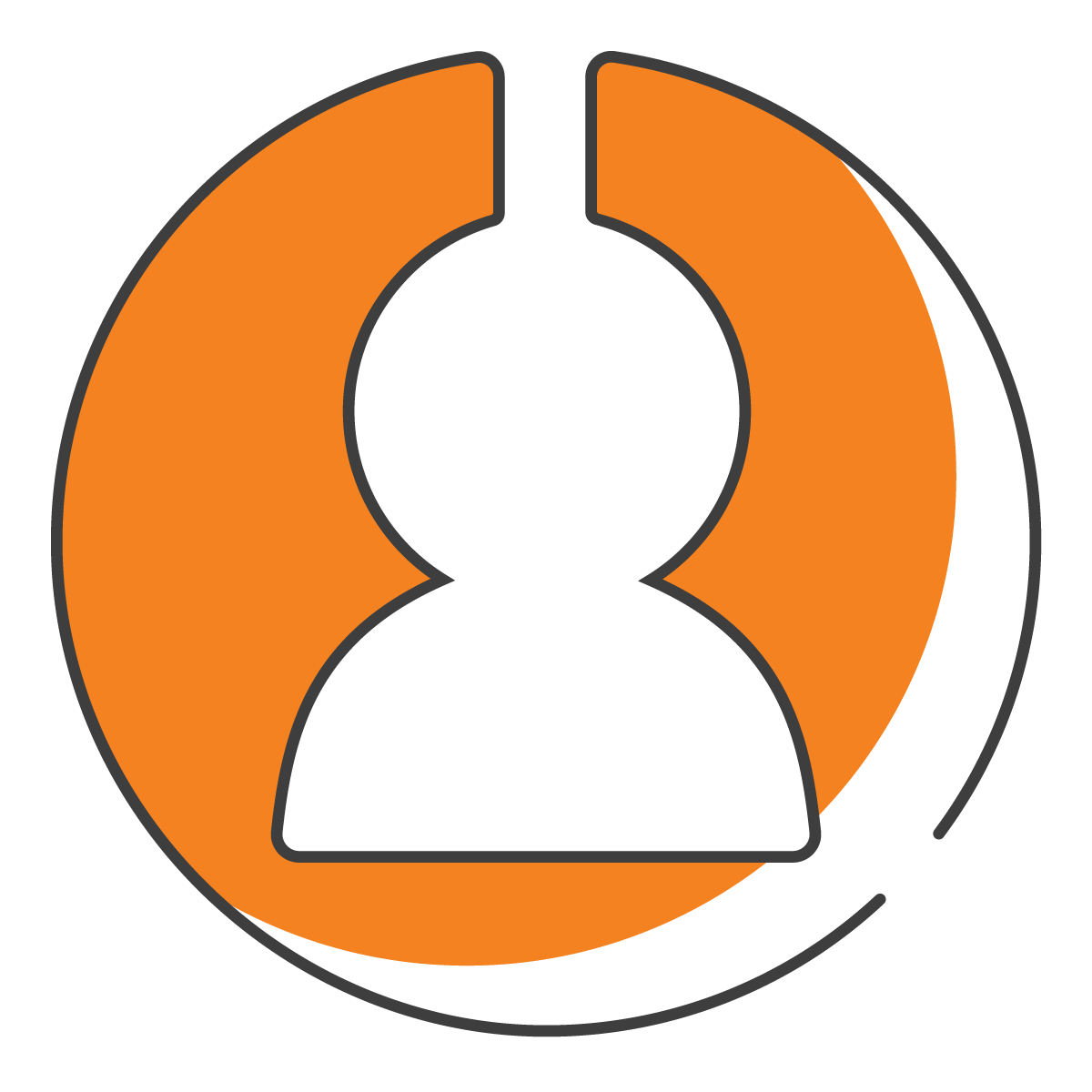 Whether you're just starting out in the cleaning business, or you're already an experienced owner, taking stock of your ideal customer should be a priority. This will inform everything you do, from the variety of services you offer, to the kind of technicians you hire, your prices, as well as all your marketing activities.
There's definitely more variety in customer types than simply choosing between residential and commercial (although Ruth King, field service business coach, always recommends that you service a mixture of the two). Think whether you're targeting average homeowners or high-income individuals, older customers, or fresh-on-the-property-ladder Millennials.
In the end, you'll have a mix of all, but there'll likely be one type that will make up the most of your business. When deciding on your ideal customer, take into account the kind of people you want to deal with (e.g. not someone who haggles for a lower price) but keep in mind that no one is perfect and that, these days, all customers come with high expectations.
2. Gather the right people by hiring for soft skills.
Many business owners and managers in the cleaning industry (and for field service industries, at large) struggle with hiring responsible people. Go on any forum and you'll find at least ten people asking for advice on where to find trustworthy hires. Instead of calling it quits on the world, a much healthier attitude is to look inwards.
Do you run the kind of company people will want to work for? This doesn't just come down to salaries; in fact, most people rank a good work-life balance much higher than money when it comes to deciding on an employer. Offering flexibility, occasional team lunches, company activities, and other benefits (you can find a list of ideas from Fit Small Business here) will incentivize more people to apply.
You should also consider adjusting the places you advertise for positions. Make use of local online job boards, as well as your website, and social media. Try to be inclusive in your ad of candidates that others might not consider like veterans, working mothers, and older individuals. You might be surprised how many are discouraged from applying by the simple fact that they don't think you'd consider them because of something outside of their control like age or background.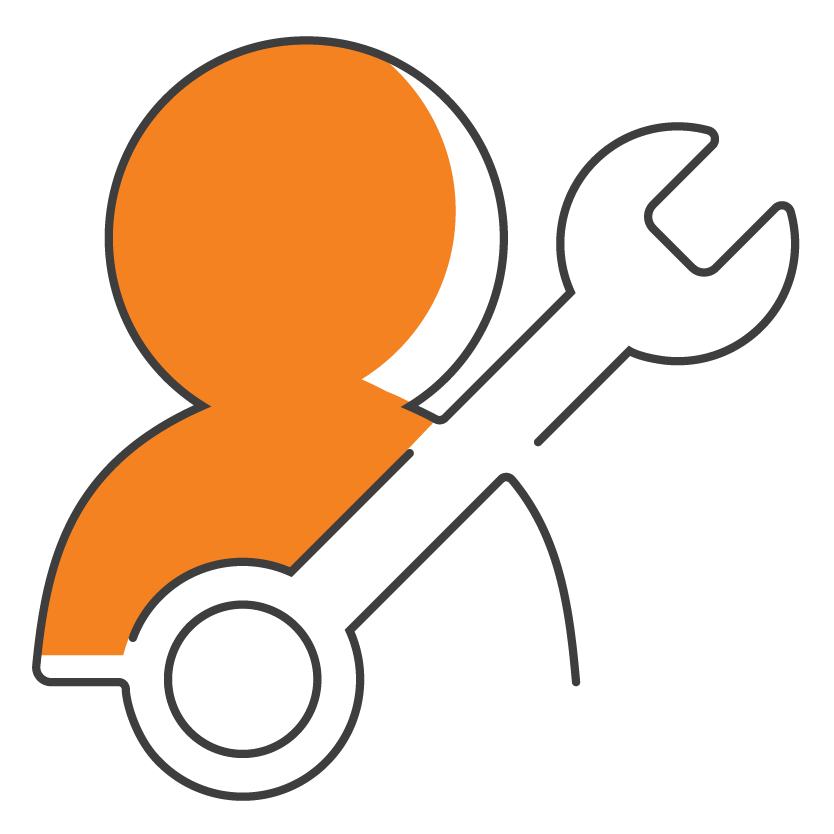 When you do start inviting a few for an interview, pay attention to their soft skills, not just their work experience. It's a management fact: you can teach skills but you can't teach personality. These are the kind of employees that will help you to grow your cleaning business fast and keep it growing!
3. Use the correct tools to manage your cleaning business.
You wouldn't go into a cleaning job without tools you can rely on, right? From detergents to mops and buckets, to the vehicle you use to get from job to job, the tools you use are an integral part of your business and help you deliver the best service you can.
However, once you go through the previous steps and discover what customers – as well as employees – expect from you, you'll quickly realize that it's nigh impossible to deliver on things such as: automatic online booking, instant notifications for peace of mind, on-the-spot quoting, transparent calendars, consistent payroll, etc.
It goes back to the example we started with: the business owner spending a lot of money on leads, without having a customer database to store them, was wasting money in the absence of an inexpensive but vital tool.
The minimum necessary to grow a cleaning business fast is:
Job management software that puts the customer first. Depending on how complex your management tool is , you can add or subtract from the number of tools you need. Generally speaking, an all-in-one software is a good choice if you need a complex solution but aren't looking to spend thousands or hundreds of thousands on a customized software. If it covers all the

individual customer journey touchpoints

, such as booking, pre-appointment communications, call-out process, quoting, inventory, invoicing, and feedback, then you're taking the right steps to run a highly specialized business.

Accounting software. This one is so basic, you'll have a hard time finding accountants willing to work with you if you don't use one. Paper-based accounting is almost an extinct practice in the field service industry, with only the smallest of companies trying to stay on top of finances like that. Not only will an accounting software help you keep track of money, but it will also make the all-important tax season a breeze, rather than a "pulling teeth" experience.

Social media scheduling software. This might not feel like an essential tool, but if you're serious about your marketing efforts and want to build a community around your business, a social media scheduling software (and there are plenty of free ones) is a must. Posting consistently is essential for any growth strategy and you won't find much time to do it every single day, therefore scheduling them in advance is an easy solution.
4. Create ironclad processes.
When it comes to how they organize their business, most cleaning business owners have a reactive attitude to implementing strict processes . Only when a behavior becomes a problem – like, taking items out of the warehouse without notifying the person responsible – do they start looking for a solution.
Implementing that solution, however, can be a difficult task. If employees aren't used to checking items in and out via software or paper requests, they'll have a hard time and a bit of a grumble when they are required to start doing it. In the meantime, you'll still be losing money on mismanaged stock.
Imagine if you started out from the beginning with processes that work both for a small cleaning business but also for a growing one. Going back to the previous recommendation to get the right tools, we can also add "tools that are able to grow with you" and will work for a couple of employees as well as for a few dozens. This way, you don't have to update business processes every year, when you become overwhelmed with admin or mistakes.
5. Advertise where your customer is.
Once you've got your cleaning business running like a well oiled machine, it's time to look at your marketing. In learning how to grow a cleaning business fast, effective advertising is key.
Free advertising:
Social media posts

Free listings on review websites (HomeAdvisor, Angie's List, etc.)

Search engine optimization for your website so that you rank high for popular searches

Email marketing campaigns
Paid advertising:
Paid social media posts

Google Ads

Van/car logo decals

Branded merchandise

Print ads in local media

News/TV ads
Whichever one of these options you choose, make sure that you take into account the customer persona you created in the beginning. The platforms you advertise on need to be the platforms your customer uses. Targeting older homeowners that get the newspaper delivered everyday means you can absolutely consider an old-school paper listing, but if you're looking more at city-dwelling Millennials, then social media can be more effective.
6. Encourage repeat business via subscriptions.
We've established that customer retention is easier and cheaper than customer acquisition, right? If you're not convinced yet, give this article on recurring service calls another read, but the gist of it is that once you've convinced someone to hire you, it's much easier to get them to hire you again than to attract a new customer.
Subscription plans might sound like how you get movies streamed to your TV but the strategy can easily be adapted to your cleaning business if you want to grow fast. Instead of guaranteeing access to a library of content, you can offer customers perks like 24/7 service or discounts.
The former works a lot like selling insurance: the chances that customers will make use of the perk and call you at 3AM are pretty slim, while the latter might sound like you're getting robbed. Most people who hire a cleaner once and experience the convenience and quality of the service, will want to do it again but some will have a hard time justifying spending a lot of money on it at once.
For example, paying $500 once every 6 weeks for a deep-clean can be a mental hurdle that's much more difficult to overcome for some people than paying $80/week for a light sweep. Your business makes the same amount of money in both cases, but one situation is definitely more reliable and easier to manage.
It's worth keeping in mind that if you want to make sure you're upholding your end of the subscription deal, at the very least, it's essential to automate service reminders, whether through an email service like Mailchimp or by using a cleaning business management software.
The takeaway on how to grow your cleaning business fast
In the meantime, perhaps you're wondering where to start and we wouldn't blame you; there's a lot of information around, which can make things more confusing than they need to be.
That's why we've cut through the noise to present hard numbers you need to see with our easy pricing checklist and spreadsheet. With it, we'll walk you through the process of boosting profits with better prices. Click below to download it and start growing better!