Three Tips for Winning Pressure Washing Contracts in 2023
March 31, 2022 - Sales - 14 minutes
Pressure (or Power) Washing has become an increasingly popular and lucrative service offered by many cleaning and property maintenance companies. However, while the industry is predicted to grow by 4% in the upcoming years, many consumers are purchasing their own equipment and taking on jobs themselves. As a result, now more than ever, it's essential to establish relationships to help you win pressure-washing job bids and maintain pressure-washing contracts.
Read on, or skip to what matters most to you:
Of course, winning pressure-washing contracts can be easier said than done. Many field service companies focus primarily on smaller, one-off pressure washing jobs throughout the year. While this is a great way to build a large customer base, it's equally important to have dependable, recurring work as well.
That's why bidding for contracts (and winning them) is essential. If you're unfamiliar with this process, or just want to get some additional tips, we have you covered. Let's dive in!
1. What Type of Pressure Washing Contracts Should You Bid On?
The great news is that when it comes to pressure-washing contracts, you have options! The residential, commercial, and industrial sectors all require this service. This means you can bid for contracts in one or all of them.
However, while having options is great, it's important to only bid on work you're confident that your field service company can successfully complete. After all, winning a project you're not equipped for will be costly for both you and the client.
For example: If you're a newer business and have only worked with residential customers, it might be best to bid for residential pressure-washing contracts to start. In this case, focus on offering customers regular, recurring appointments. Planned preventative maintenance is great for this type of work.
If a customer calls in asking for a pressure-washing service, take the time to explain to them the benefits of having a biannual or quarterly cleaning service. If they understand the value of having routine service, they'll be more likely to sign a service contract.
On the other hand, if your business already works with commercial and industrial customers (or is established and ready to expand) it might be time to start bidding on larger contracts. While it does require more effort and preparation to bid for these jobs, you can be confident that you have the equipment and team to complete the work.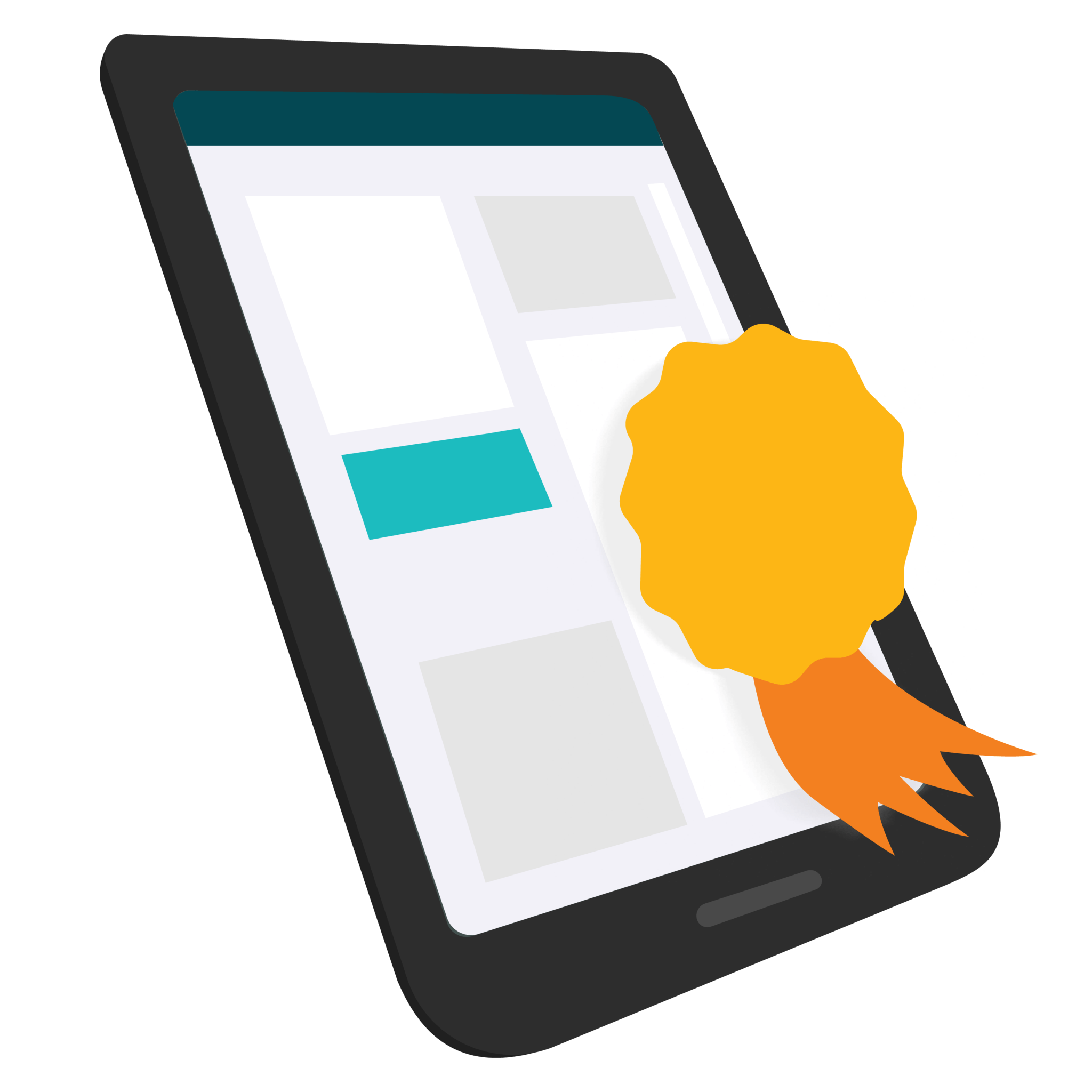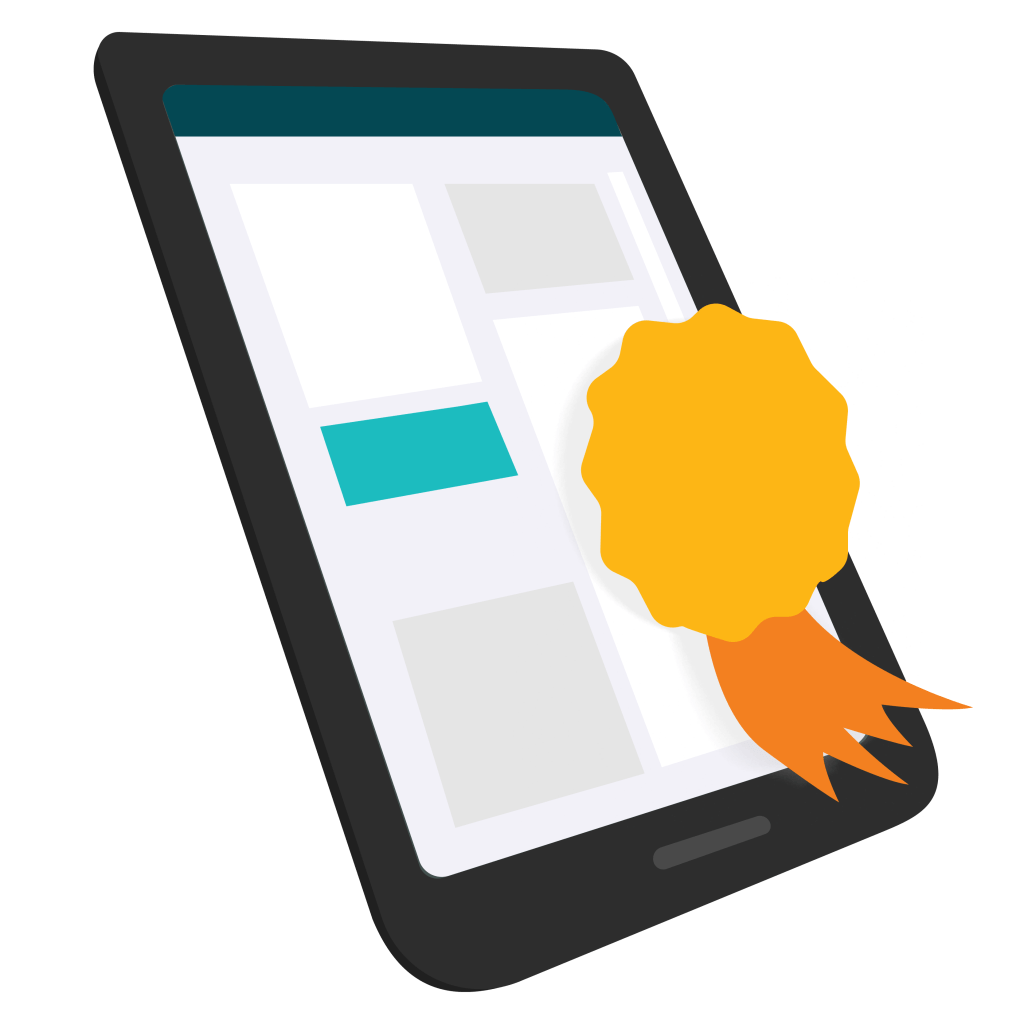 Once you've identified the types of pressure washing contracts you want to bid for, it's important to start establishing a name for yourself. Companies with brand recognition tend to win more work because people know they have a trustworthy reputation.
While brand awareness doesn't happen overnight, there are plenty of ways to get your name out there. We'll break down our top tips for this next!
2. Implement These Pressure Washing Advertising Ideas To Win More Work.
One of the best ways to advertise your business is through the use of online or social media marketing because it expands your reach exponentially. You can do this organically through Search Engine Optimization (SEO) efforts or you can also run paid pressure-washing ads. Figure out what works best for your company may take some time – but it will be worth it once you understand how to adjust your budget accordingly.
The first step is ensuring you have a website for your business. Make sure you have a URL that highlights the name of your business (if that's taken by another business, try adding your location to the URL).
The "landing" or homepage will be the first thing that a client sees and therefore needs to represent your company and provide any essential information that customers need to see. If it doesn't, they'll be looking at competitors' sites in no time.
Ultimately, you wouldn't want to advertise your business and have a potential lead click through to your website – only for them to feel confused about the services you offer and question your reputation. In fact, a bad website can cause you to lose pressure-washing contracts rather than win them.
Once you're confident in your site, it's time to get your name out there using these methods:
a. Showcase Your Reviews To Win More Contracts.
You can start building your online reputation by gathering reviews and showcasing them using Google's Business features. After all, 81% of consumers say that they need to be able to trust a business in order to buy not just a product but a service from it.
Your reviews will help give potential new clients some insight into how you've worked with past clients, helping build trust before even interacting with them.
If you've been in business for several years now, you've most likely accumulated a good amount of feedback from customers. Take the reviews they've left you across platforms like Google, Yelp, and Facebook to create a "Reviews" tab on your website and highlight what customers are saying about you.
If you're newer to the pressure-washing industry, that's okay too! Maybe you haven't acquired as many customer reviews yet – but that doesn't mean you can't ask for them. You can find the best practices for getting more online reviews in this post.
One thing to keep in mind is that positive reviews are hard to come by, regardless of their experience. But a customer who had a negative experience will be much quicker to give you an online review!
Managing poor reviews is just as important as thanking customers for positive ones. Even if you get a poor review, don't think of it as a lost customer – try and reach out to see if you can make the situation right and keep them in your book of business.
Once you've collected your feedback, be sure to showcase it as well. Potential customers want to ensure you're reliable, especially if they're considering entering a contract with you. Therefore, don't leave any room for doubt. Show them how awesome you and your pressure-washing business are.
b. Leverage Social Media To Promote Your Business.
Social media is inescapable these days–especially for businesses. So if you don't have social profiles (yes, multiple) for your company yet, it's time to create the ones you're missing.
You don't want to be solely reliant on who you know when it comes to bidding for contracts. Scouring the web and newspaper for people in need of work just isn't realistic in today's world. Instead, focus on attracting people to your business.
Social media is crucial for this. These platforms provide you with a space for potential customers to get to know your company in a more personal way. While your website can host important product and service information, social media can showcase who you are as a company. Customers can quickly become loyal to a brand they can easily relate to.
Focus on coming across as human on your social channels. Don't be afraid to post pictures of projects the company working on, pictures celebrating team member accomplishments, and even posts to thank your particularly awesome clients or partners.
c. Consider Investing In Pressure Washing Ads.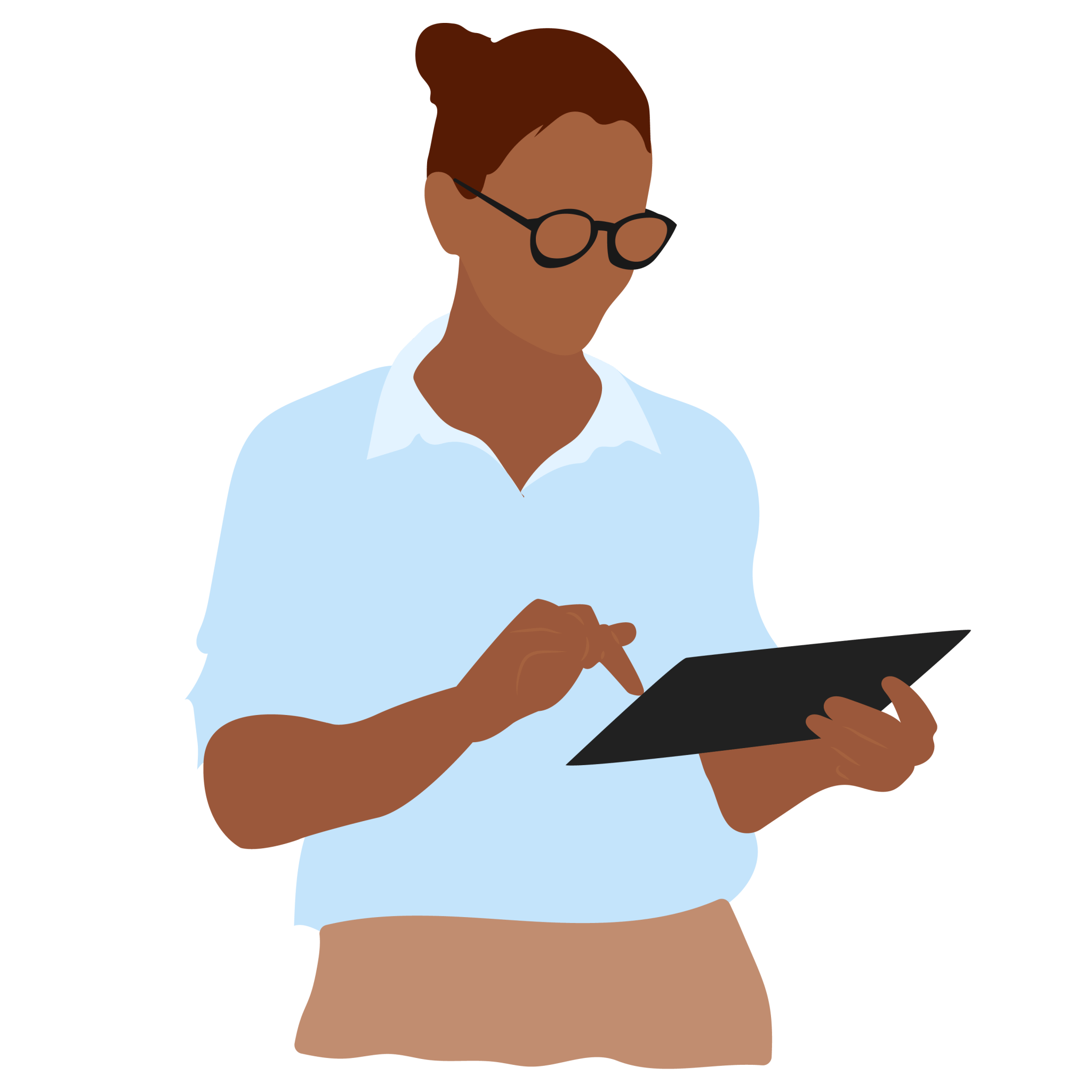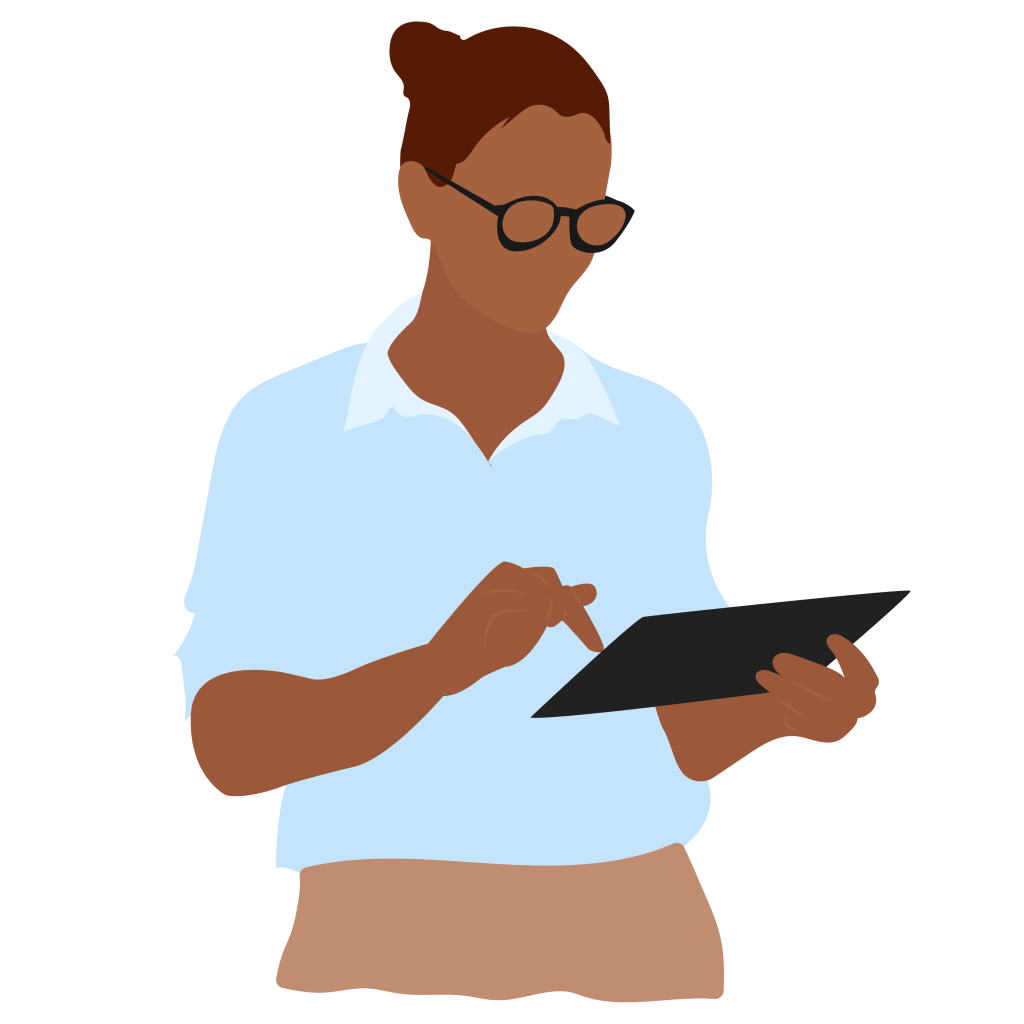 Running pressure-washing advertisements for your business can be very advantageous. While having your social media pages set up is key, it's equally important that enough people are able to see them and learn what they need to know about the business.
Investing in online (locally targeted) pressure-washing ads will give your business a visibility boost and get you in front of a whole new group of prospective customers. Many social platforms allow ads to be highly customized as well. This is especially effective for companies looking to target commercial or industrial businesses for pressure-washing contracts or job bids.
If you want a crash course on advertising on social media, be sure to check out this guide.
d. Build Awareness With Pressure Washing Flyers.
While it can be more time-consuming and cost-intensive, exploring more traditional marketing methods like creating physical handouts or flyers is always a good idea.
It may not be worth your while to drive around town and leave flyers door-to-door, but it is worth your time to advertise in targeted areas. For example, if you complete a job for a customer, give your team a handful of pressure-washing flyers to leave at the neighboring houses.
This is more effective because these prospects can actually see the work you've done. Plus, they know their neighbor uses and trusts your business, possibly making them more inclined to work with your company.
If you're focusing less on residential pressure washing contracts and would prefer to take on larger commercial and industrial jobs, consider leaving your pressure washing flyers in business spaces. Visit local companies in your area and inquire about placing your advertisement on their flyer board.
While this is a less targeted approach, it will still build brand awareness and get your name out there.
Now that you know what types of pressure washing contracts you want to bid for and how to best position yourself to attract clients, what should the actual bid look like?
3. Follow This Pressure Washing Contract Template and Guide to Optimize Your Bids.
Whenever you bid for a project–no matter how big or small–you want to have everything organized before you start. It's important to present yourself professionally to the client but to also ensure you aren't sending a proposal that makes you liable for things outside of your control.
1. Information to include in your pressure washing proposal
In order to win bids, you'll need to create stand-out proposals. We recommend referencing this complete guide for a breakdown of what you'll need, but we've also included the essentials below.
Before bidding on the job, be sure to visit the worksite. It can be difficult to create a proposal around a space you've never seen before–especially for pressure washing. You'll want your bid to be as accurate as possible, so take time to really assess what the job will entail.
Measure out the space and take note of the dirt that needs to be removed. This will help you determine the price you will charge for the job. Also, determine if you will charge per square foot, per linear foot, per hour, or by flat rate.
If you're unsure about how much you should charge for a job, you can use this document as a reference. It lists the standard rates based on national averages of pressure washing jobs.
While onsite, also consider if you'll need any additional equipment or chemicals to complete the work. If you do, be sure to include these in the proposal. Adding them in after the contract has been signed may make the client feel like you were not upfront about all the costs required for the job.
If your proposal is accepted by the customer, that's great! The next step is to design a comprehensive pressure-washing contract. We've put together an outline to help you get started below.
2. Information to Include in Your Pressure Washing Contract Template
a. Introduction
Write a clear introduction establishing who the agreement of this contract is between and what the agreed expectations are for the project.
b. Acceptance of Terms
Establish that if the customer accepts your proposal, they are agreeing to and will abide by the terms and conditions of the contract.
c. Binding Agreement
Explain that, if accepted, the contract will be binding and that your company will be required to complete the work agreed upon, and that the customer is required to pay the amount agreed upon.
d. Authorizations and Approvals
Ensure the client consents to your pressure washing company accessing the property for the duration of the agreed upon work.
e. Payment Terms
Establish that payment is due upon the completion of the work, unless otherwise agreed on. List the methods of payment you will accept (cash, credit, check). Also list any late fees the client will face if they do not send the payment within the agreed upon time frame.
f. Risk and Releases of Liability Acknowledgement
Explain some damage may be inevitable when completing specific jobs, and that your company will not be held liable for any damage or destruction in cases like this. Sometimes this can happen unexpectedly, so having it within the terms of your contract is a must if you don't want to lose any additional revenue.
g. Acknowledgement of Services
Depending on the job and what you will be pressure washing, break down what is needed from the client to complete the work (like access to a water spigot) and what they should expect while you are onsite.
h. Client's Obligations on Date of Service
If necessary, list out any and all preparatory steps customers must take before the service begins. While most of the time there is probably not much they can do outside of clearing the potential work area for your team – any specific instructions for the client should be easily accessible to them
i. Exclusions and limitations
Use this section to state any deposits that are due or fees that might have accrued, and write out your cancellation policy. Customers that want to cancel in the middle of a job could create a potential risk or liability for your company – if they want to cancel – make sure they are aware of the terms and conditions that come with it.
j. Content Use and Release
Explain that your company will not release any personal customer information, but that you do have the right to use any pictures and videos from the work site in the future for promotional marketing content.
k. Company's Damages Liability
This section should state that the company accepts liability for any damage caused by your own negligence or willful misconduct. It is important to include the time frame in which the customer must report this damage.
This outline is a great place for your pressure washing contracts to start, but also note this is a general template. Every business is different and the points above may not cover everything your business and the prospective customer need in an agreement.
Check out the cleaning software that'll help you achieve all this and more!
The Takeaway
Taking on contracted work–whether it's for residential, commercial, or industrial clients–is a great way to secure revenue and expand your business. Performing recurring work means you'll always have jobs for your team and can even help you grow your loyal customer base!
To do this, try implementing pressure-washing advertising methods like running ads and distributing flyers. Make them specific to your business and target audience, and don't be afraid to showcase yourself online.
Also be sure to create a strong proposal when bidding for jobs, and feel free to use our pressure-washing contract template as a guide. You'll come across as more professional while simultaneously covering all your legal bases.
If you're interested in taking your sales process to the next level, click the banner below for our Home Service Sales Guide! It has expert tips and templates on how to communicate with customers to help you win even more jobs.