The Parts Inventory Management Playbook
October 20, 2023 | Read: 7 minutes
RP @ Commusoft · US Parts Inventory Management
As the field service industry continues to modernize workflows, parts inventory management software is essential. Practically every trades business orders, installs, and replaces parts in their daily operations. The shift from paper to digital, or from software to software, can be daunting – but we're here to help!
In this playbook, we'll jump into parts and discuss their true impact on your business, what a successful parts management system looks like, and four benefits of parts inventory management software.
The Impact of Inventory
Parts and your inventory management system impact your business more than you may think.
Parts are a keystone for any trades business. After all, parts costs directly affect job costing, employee wages, and company revenue.
Further, the timeline of parts deliveries and stock levels influences your job scheduling and labor. Balancing time and these costs is a must.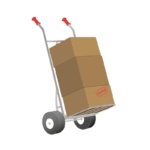 Having the right parts at the right time also heightens the chance of your business beating competitors. Think about it, if you were a customer, wouldn't you book service with a business who either already has the necessary parts, or can acquire them easily?
This is the true value of an organized and easy-to-use parts management system. Maintaining parts is too important to be handled with paper and spreadsheets.
Keep reading to see what an efficient parts inventory management system looks like!
What Does a Successful Parts Management System Look Like?
Parts inventory management software is becoming a necessity, but it's important to choose the right solution for your business.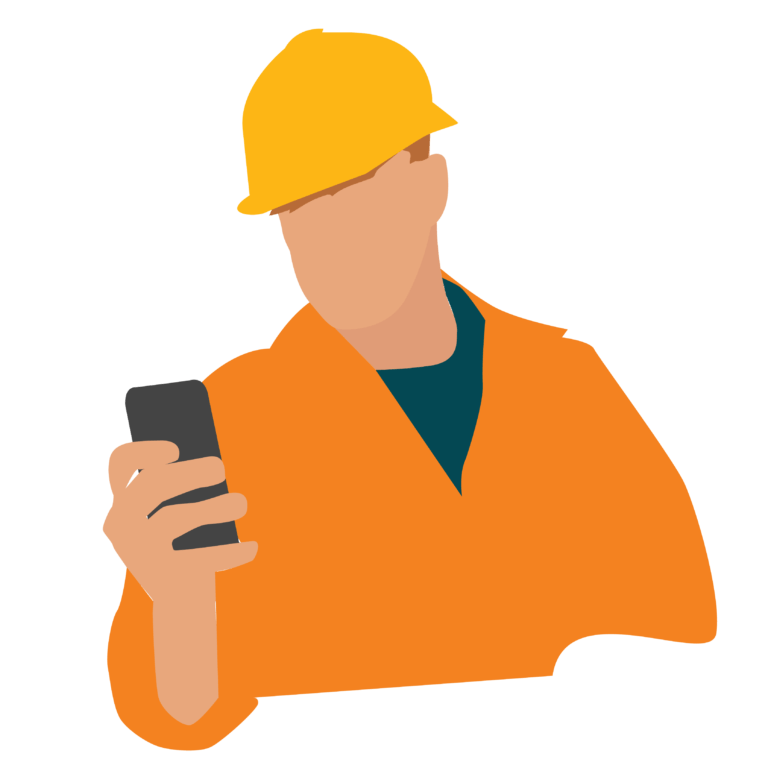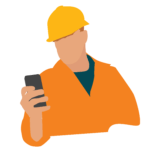 Consider your warehouse manager. If they're currently sorting through paper files, or entering parts one by one into a spreadsheet, it's time for a timesaving upgrade. Getting the right parts to the right team members can be easy.
Think about your technicians. Parts that are lost on the road, or damaged in the back of vans are costs that chip away at profits. If they can't view live stock levels and make parts requests from the road, your team is falling behind.
Finally, reflect on your office team. Ordering parts and creating job pricing and financial reports doesn't need to be a time-consuming headache.
The best inventory management system seamlessly integrates these three workflows into one cohesive parts operation. An organized parts system enhances your day-to-day, so your team can focus on more important tasks.
Let's walk through a streamlined parts process.
Accepting New Parts
New parts are delivered to your warehouse. The manager easily checks in the part with their barcode scanner on their mobile stock app. They simply scan, and enter the quantity of parts.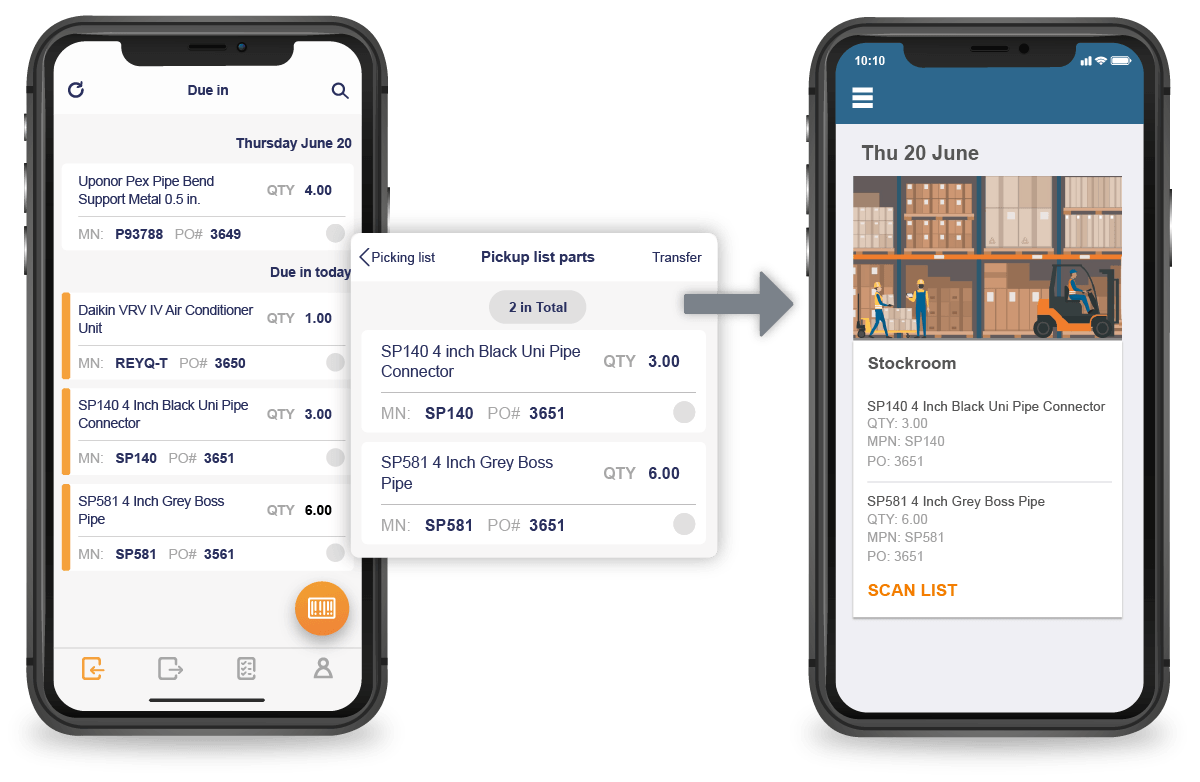 If there's a new part, it's no hassle. They simply assign the barcode to the new part, and the system will automatically recognize it in the future.
Building Picking Lists
How long does it currently take to get the right parts to the right team members? Moving parts from the warehouse to your team's trucks doesn't need to be a headache.
Technicians don't have to rummage through the warehouse themselves, they simply need to collect parts. The best inventory management solutions come with a dedicated warehouse app. This tool helps your warehouse manager efficiently create accurate picking lists.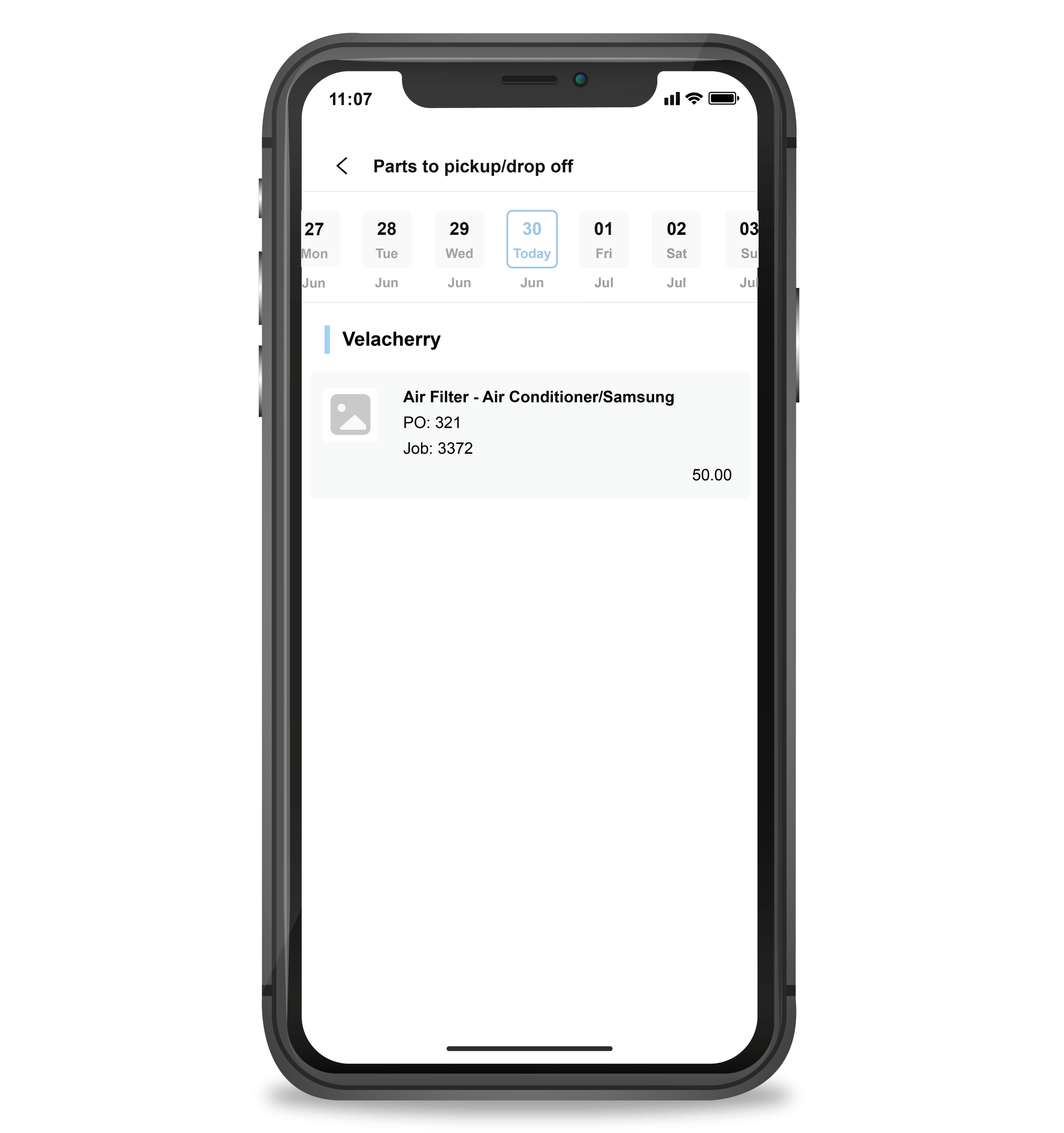 Picking lists seem small, but their contribution to your team and parts workflows is tremendous. Ensuring the right parts are given to the right technicians straightaway sets their day up for success.
Leveraging Truck Management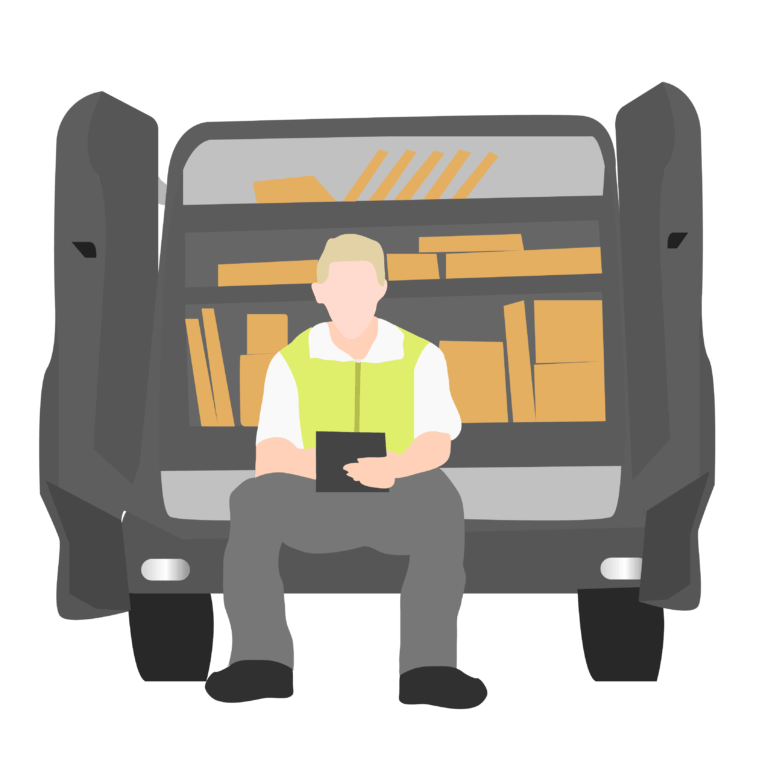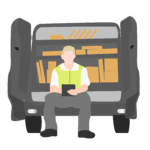 Your team's trucks are mobile warehouses. Just like socks getting lost in the laundry, vans are a place where parts tend to disappear. Or, unused parts can rattle around in the back of vans and break. While these costs against your business can be minor, they do add up.
The greatest inventory management software accommodates parts swaps from the road. Rather than driving back to the warehouse, two trucks can meet up and transfer parts. A simple scan of the barcode and push of a button ensures the part won't get lost within the software. This means your team can have accurate financial data in parts reporting.
Plans change; that's why it's important to have a parts management software that accommodates flexibility. At the end of the work day, your technicians can return unused parts to the stockroom manager.
Maximizing Vendor Management
Having good business relationships with vendors is crucial. After all, your business and customers depend on them to come through with important parts.
Some of the finest supplier systems, like Commusoft's Vendor Management Software, has a dedicated Vendor Dashboard. You can view different suppliers, invoices, payments, past correspondence, and more, in one place.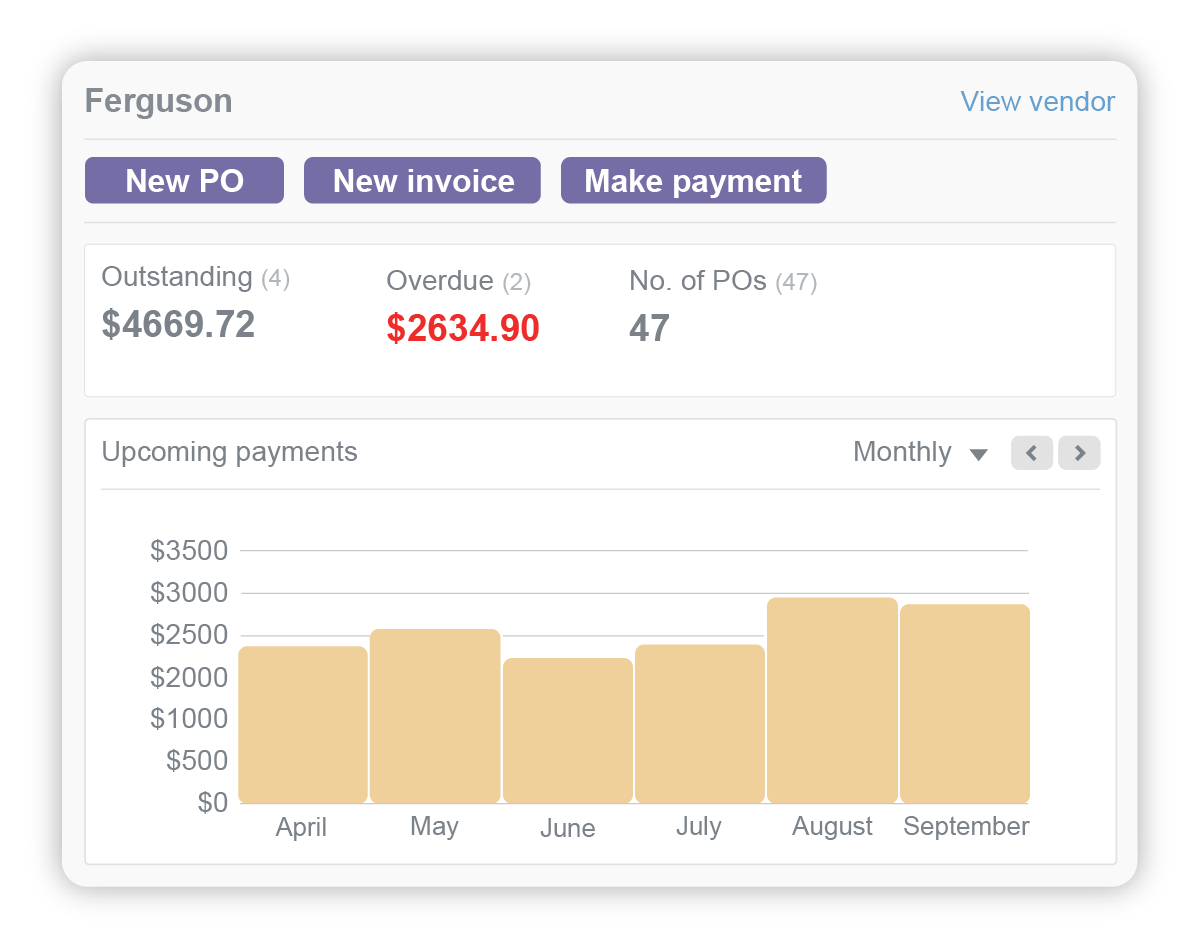 Further, with vendor reporting tools, management can easily understand business debts and supplier invoice financials.
Ordering Parts
Purchasing parts is critical to your entire operations. After all, without stock, your team can't perform a majority of your services.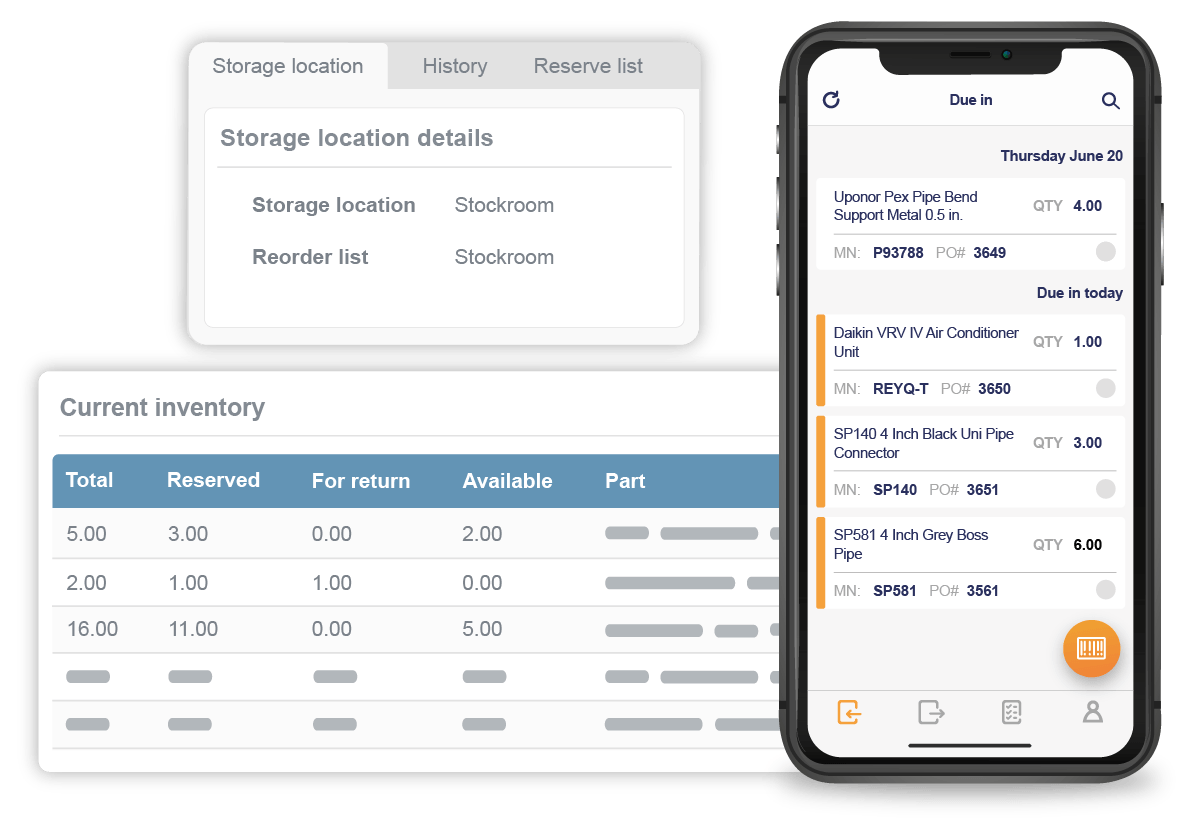 With less time spent flipping between different screens and software, your office team can spend less time ordering parts, and more time on bigger tasks.
We've walked through a streamlined parts process; but why does it matter?
4 Benefits of a Parts Management System
Let's discuss 4 benefits and see how your business can reap the benefits of a parts inventory management software.
Save Money with Vendor Management
The best parts inventory management software include supplier management.
A vendor database helps trades businesses like yours can thrive with valuable vendor information, in one place. This includes access to vendor purchase orders, and live parts prices (which we'll dive further into in the next section).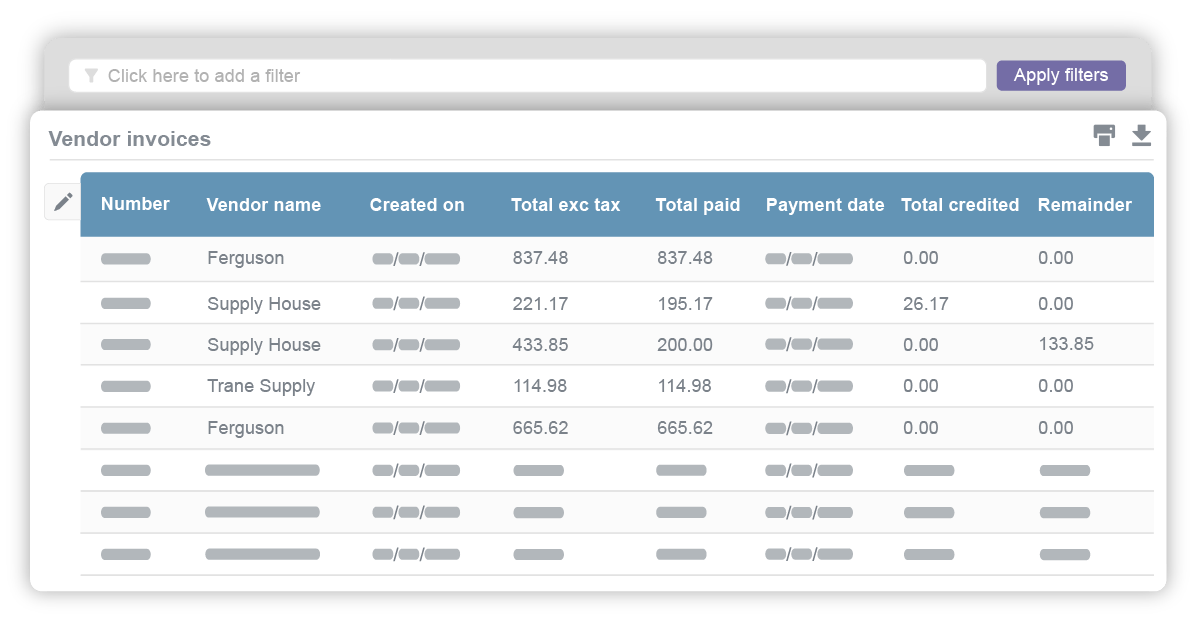 Further, these stats can be included in your supplier and financial reporting, so your team can stay on top of relevant numbers, and plan the best course of action for your business.
Make Effective Purchases with Parts Prices
Knowing parts prices is invaluable. After all, each part is a direct cost against your business. On the flip side, parts are all profit opportunities.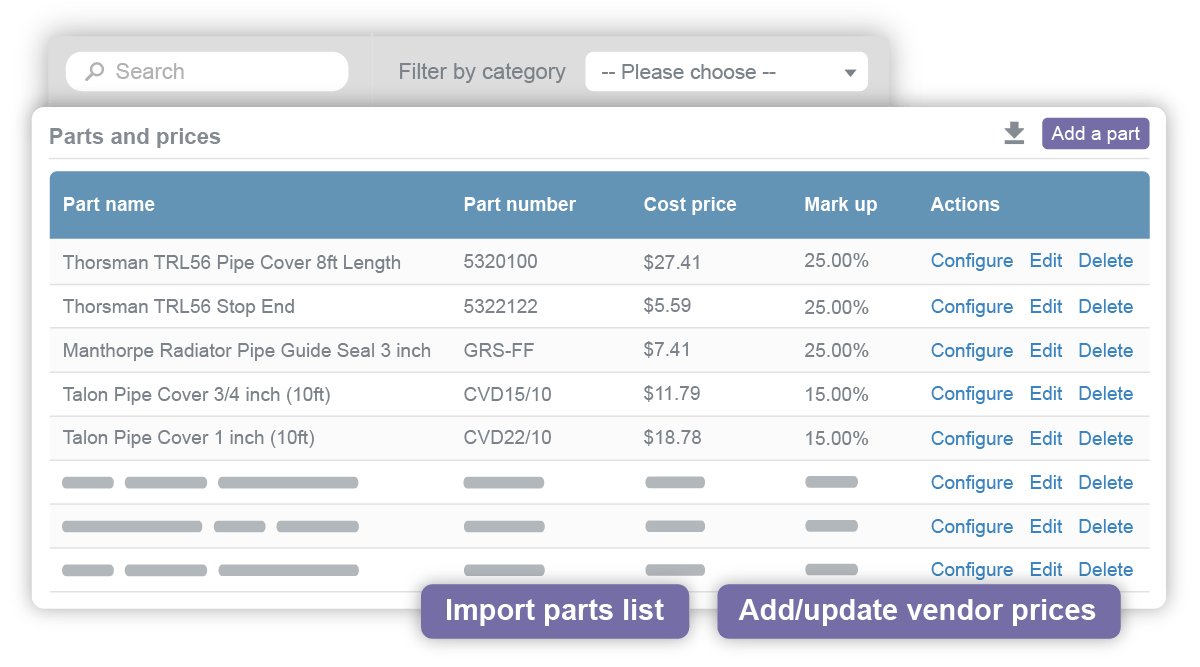 Accurate and up-to-date parts pricing ensures your team can set the pricing for your services with confidence.
Have the Right Parts for the Job
Perhaps most obvious, and arguably most important, a parts inventory management system ensures that your entire team will be armed with the right parts for the right job.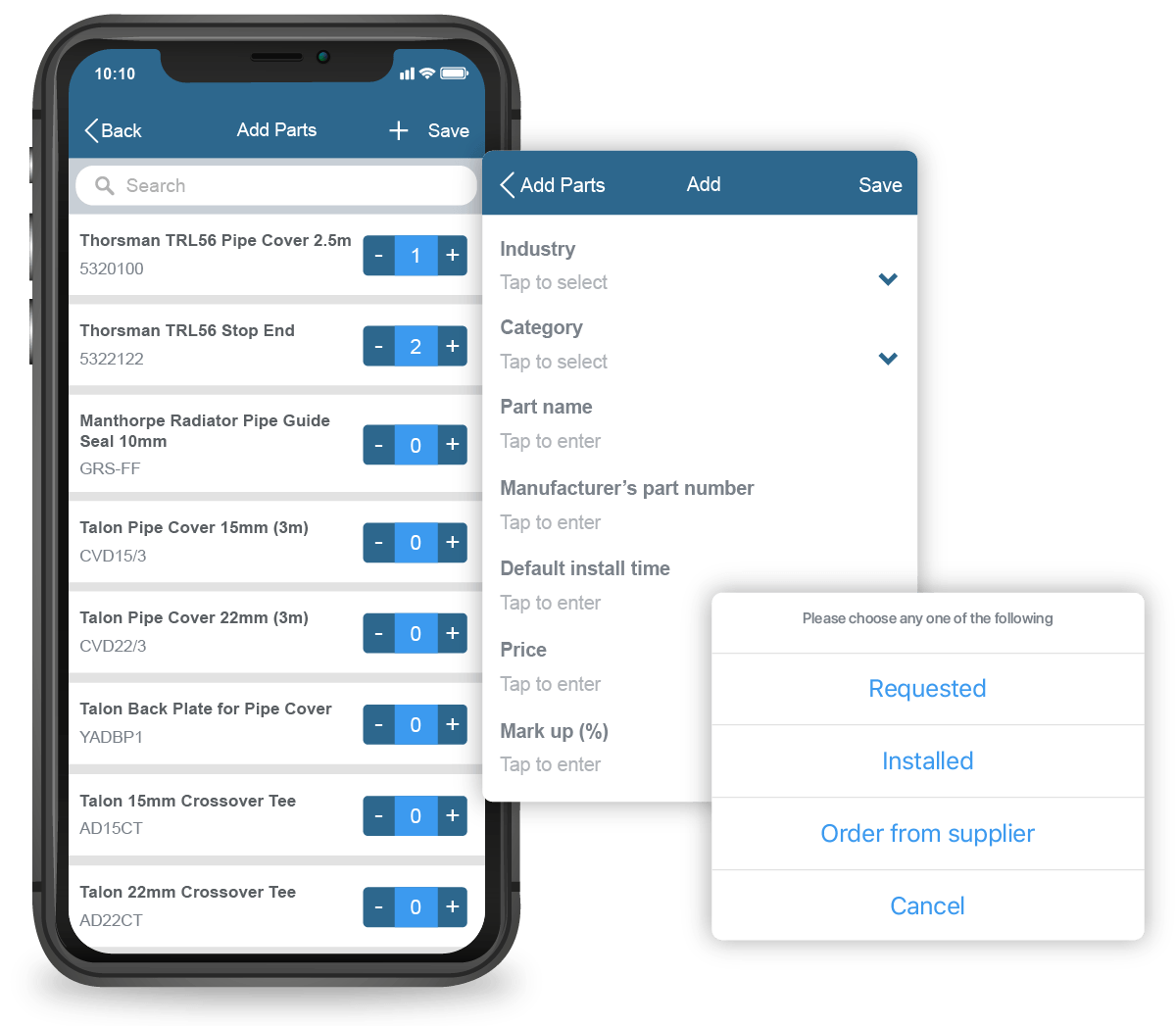 The ability to arrive at jobs with parts on hand, and being able to request parts from the job site is another way to stand apart from competitors. The quicker your team can order parts, the quicker they'll be delivered. You can complete jobs quicker, and engage with a much happier customer.
Optimize Margins and Job Costing
A dedicated reporting system empowers decision-makers and managers by helping them understand parts margins and valuable job costing stats. They can easily review business finances and set profit-driven pricing structures for your business.
The best parts inventory management software pulls parts and financial data into reports automatically, meaning more time can be spent on taking action rather than gathering information.
The Best Digital Parts Inventory Management Software
Ready to revamp how you handle inventory? Whether you want to track parts, or reorganize your entire stock management operations, Commusoft's suite of parts management tools can handle it. We understand the unique needs of the trades; that's why Commusoft was built from the ground up specifically for field service.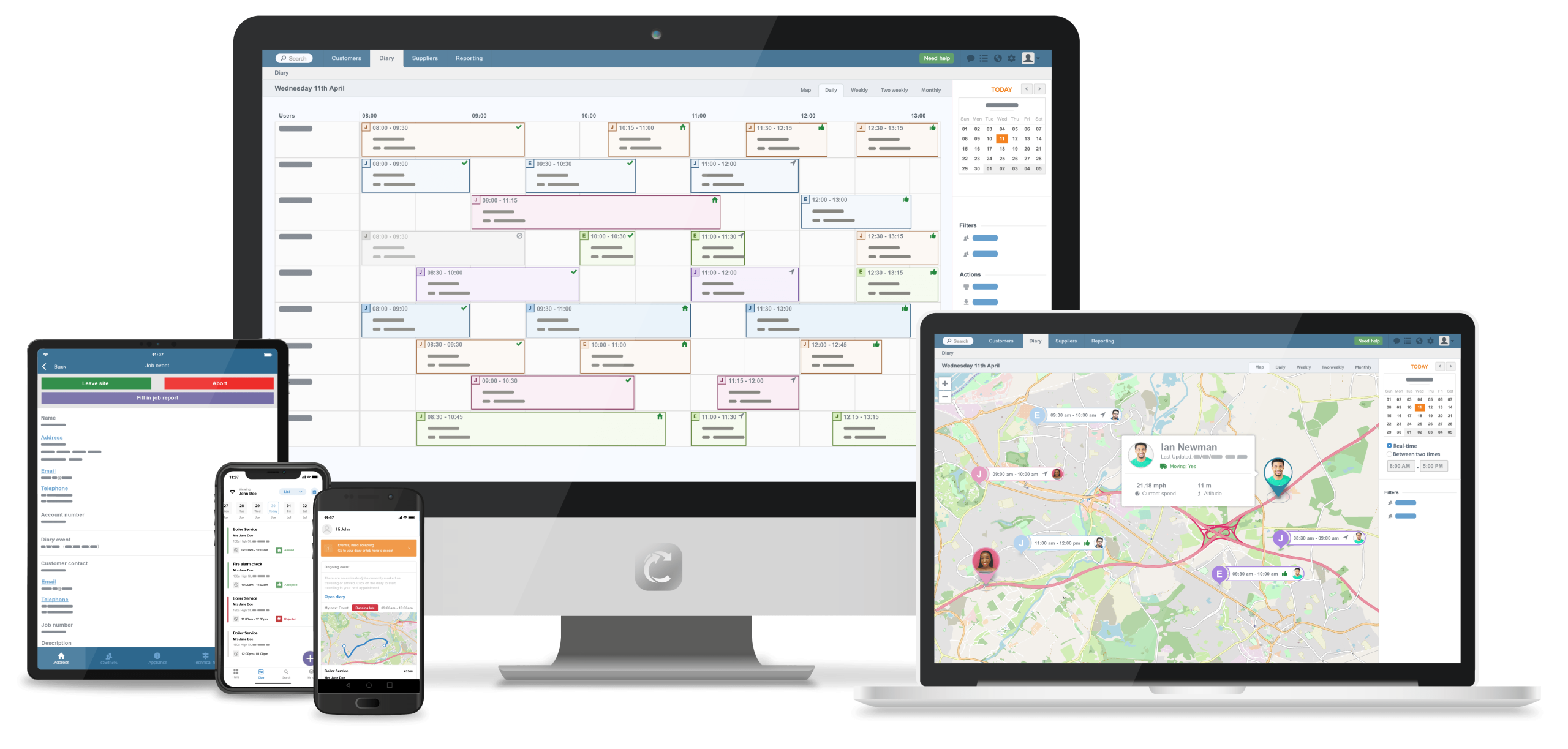 Want to learn more about Parts and Inventory Management?
Check out these resources!