1. What is field service content management ?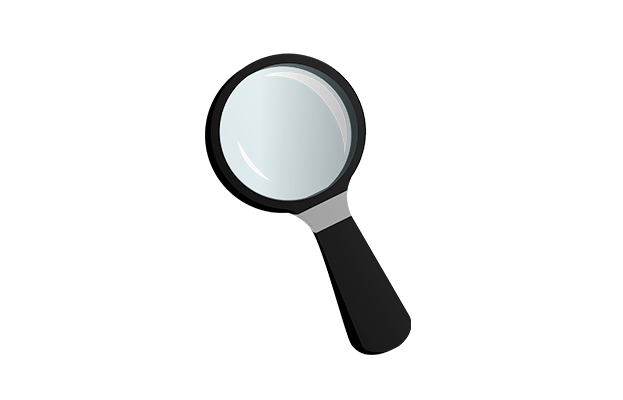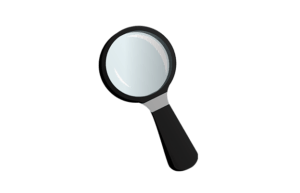 Content management is a relatively recent term, famously coined by the guys at HubSpot. It refers to the strategic manner of creating online content, be it text, images, videos, etc., and done in such a way that it will answer your audience's needs and follow SEO best practices. Now, this is much easier said than done. 
A quintessential aspect of content management, and one that is often overlooked, is that the user must be at the center of all your efforts. Managers often think that if they have a blog, they automatically have a field service content management strategy, even if they haven't updated said blog since September.
The truth is that content management is a constant effort and there really is no one-off, done and dusted solution. So, while having a blog is a big part of this marketing strategy, it's by no means the only element. At the very least, you should also have:
A strategically designed website with a SEO-friendly domain. Chances are you already have your domain and whether you've managed to snag a good one (BestPlumbingCompany.com anyone?) or not, it's best to stick to it (unless it's WorstPlumbingCompany.com) otherwise you'd have to start from scratch and Google isn't a big fan of brand new domains. This being said, your web designer can help you structure it according to SEO best practices and ensure it's user-friendly. Try a simple structure such as a:

Homepage with your logo and value proposition
Resources page
About
Contact
Pricing
Depending on the field service software you're using and whether it has an online booking form or not, you can also add a "Book your technician now!" page.

Resources page. Here's where you can keep your blog posts, as well as other types of resources like FAQs, guides, etc. The idea is to take your knowledge and expertise and make it available to the world. At first glance this might seem counterproductive and encourage DIY solutions that could potentially prove to be dangerous, but how would the average homeowner know it's a bad idea to change the freon in their own AC unit if no one told them? A good resources page will make you a thought-leader and the first place people  go to for advice, so much so that when you advise them to seek a professional, their natural instinct will be to contact you.
A mix of content formats. Articles are great and it's what most people are after, but in an ideal situation, you'd have a mix of formats which includes videos, images, and podcasts. This is not something anyone expects you to have off the bat but it's good to make a goal out of it. People absorb knowledge in different ways and some prefer visual cues while others would rather print a checklist; make sure you aim to cater to all of them.
A contact capturing strategy. The best field service content management strategies are those that have a deep understanding of who their audience is, what its pain-points are, and how they go about alleviating them. Additionally, it creates a relationship and nurtures it in order to build trust between the service provider and the potential customer. In order to do this, you need to track the people that show a sustained interest in your content and the way to do this is by capturing their contact information (also known as lead capturing and lead nurturing). By adding a "Subscribe" option where visitors can leave their contact details, you can build a customer database and further optimize your strategy.
A newsletter. Whether weekly or monthly, it's up to you, but having a newsletter is the natural continuation of the previous point. For people to subscribe, you have to give them a reason to and a newsletter is the perfect medium to keep them informed on the topics they've shown interest in with more content as well as seasonal deal you're offering or general company news. This nurtures the relationship and keeps your brand fresh in their minds
2. Why should you invest in field service content management ?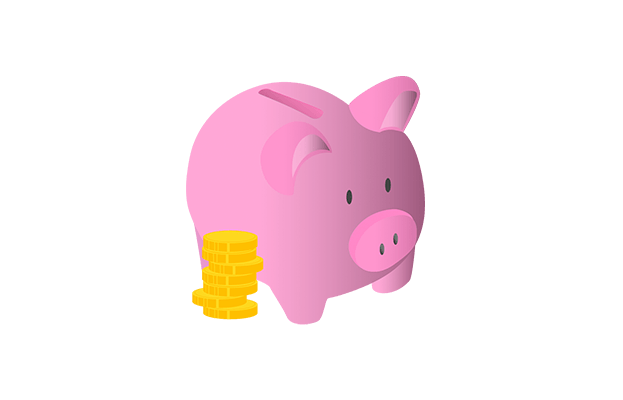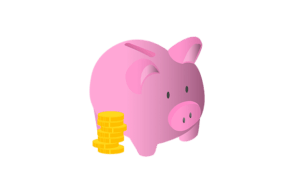 Flexibility is a quintessential quality of a good field service manager and their ability to adapt to the changing circumstances of the industry vital to the well-being of the company.
We don't need to tell you just how much the industry has changed in recent years – that's easy to see – so it makes sense that the strategies field service companies employ to gain new customers and grow should follow through.
The digital playing field comes with its own set of rules and an excellent field service content management strategy is just part of the handbook. 
The purely financial reason why you should invest in field service content management is that it's simply the cheaper option in the long-term and has a higher ROI. It's worth mentioning, however, that the initial investment can end up quite high, as it will take up more of your time or require you to hire a freelance writer at first.
This is because, generally speaking, there are two main methods to get your website on the first page of a search: Google Ads and content marketing. The first consists of the first 4 results you see for any popular search query, with a small "Ad" sign under it.
The way payment works is that each keyword, depending on how popular it is and how many competitors are bidding on it as well, will incur a charge to your Ads account according to how many people have clicked on the link. 
According to Wordstream, the average cost-per-click of a single Google keyword is between $1 and $2. Therefore, if you want to rank first for "best Chicago HVAC company", seeing as pretty much every HVAC company in Chicago will be bidding for it, get ready to pay closer to $2 per click.
If your conversion rate is 10%, that means that for every $200 you spend, you might only earn one customer and, regardless of industry, that's an astronomically high price of acquisition. The same Wordstream report showed that: "The average small business using Google Ads spends between $9,000 and $10,000 per month on their Google paid search campaigns. That's $100,000 to $120,000 per year." 
Now, there's definitely value in spending on Google Ads. If there wasn't, businesses wouldn't do it, but it's important to acknowledge that whilst results are quick, it's a short term investment. If you spent $100,000 this year, you'll have to spend the same or more next year to keep your position in the top spot. If for any reason you don't have the budget anymore—say you've decided to invest in hiring more techs or upgrading their tools—the previous year's work will be all but lost. 
Field service content management, on the other hand, is more of a time investment, as it takes considerably longer to build a content library, and won't yield results in the first couple of weeks, but any achievements will benefit you in the long-term.
If you updated your top-ranking articles regularly and are diligent in your link-building efforts, there's no reason you'll suddenly lose out on the top position in a search query, even a year or two later. Indeed, if you hire an additional marketing person to do just this, chances are you'll still come out under $120,000.
Jason Morjaria, CEO of Commusoft, reached this conclusion when it came time to formulate a marketing strategy. His solution was to get marketing working together with sales for what's called a smarketing strategy, where content management plays a key role in attracting visitors to the website, converting them into leads by capturing their contact info, and supporting the salespeople with a detailed profile of each lead's interests. 
When asked about a department that he recommends field service managers and owners invest in more, he's certain that: 
"It's sales and marketing. I want to group them together because I think a field service business will be more likely to start out with a single team doing both. Since owners tend to be techs that have come off the tools and started working in an office, they don't have time to focus enough on sales and marketing. […]

But I think, over the next few years, we'll see a slight change in the way service businesses operate because of competition and because of the inherent nature of customers' expectations. Simply having a sales and marketing team won't be enough, they'll need a long-term strategy that will yield sustainable results and content management together with the right people can do just that, in my experience." 
With more than 10 years of experience spent helping field service companies improve their processes, Jason Morjaria has a great deal of insight on the industry. Read more about his thoughts on HVACR business smarketing!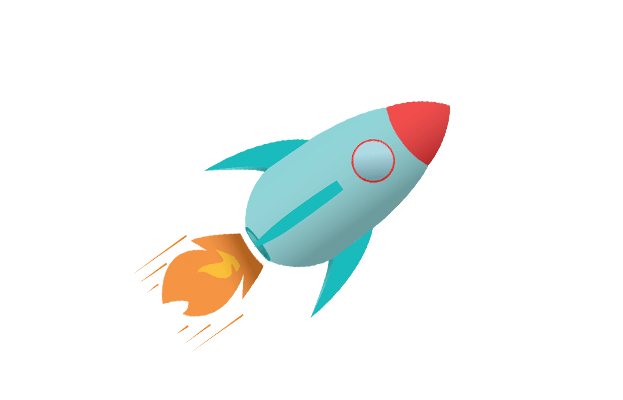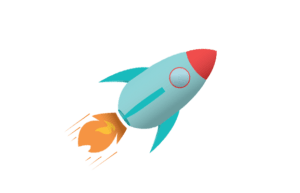 All in all, field service content management is simply a great bang for your buck. You get online exposure, a way to add dimension to your brand as a thought leader in the industry, and gain knowledge on customers. All of these come with a great ROI in terms of profit.
But no one would blame you if you've had a look at some of the big names in content management (think of the giants like HubSpot and Drift), seen their resource libraries, then thought to yourself 'I'm biting off more than I can chew. This is not for me.'
It will be worth it, but truth be told, it's certainly not easy to get started. This is why if you don't feel like taking the plunge and hiring a person specifically for this task, there's nothing to stop you from making the most out of the employees you already have. 
According to Daniel Miller, Client Services Coordinator at Commusoft, many of the field service managers he speaks to everyday ask him for advice on how to keep employees happy and retain them for longer. He confessed that:
"It all starts with how you train your people. And if you think you're exempt from teaching them anything because they've already got some experience, then you have your problem right there. People like to learn if they are taught in a way that they find engaging. It's the same approach I take when training customers to use the software."
Explore more of Daniel's insight in our article on the 5 Soft Skills Your Plumbing Business Should Recruit For
Training is essential for retainment and, this way, you can kill two birds with one stone. Gather up your employees and ask them to come up with one blog post per month. It could be any format they like so those that aren't fans of writing can shoot a casual video with their phone or brainstorm some other project.
People might be taken aback at first and some will inevitably do better than others but the goal is to change the routine and try something new.
You never know – you might have a budding field service blogger right under your nose! Not to mention a friendly tech on camera who can easily show customers how to do simple things around the house. It's a stereotype, for sure, but there's a kernel of truth that not all Millennials are as handy as their parents, so they'll appreciate someone breaking it down for them. 
The best way to get your team to try something new, however, is to lead by example. We know being an operations manager or a business owner means a packed schedule but, alas, this is the blood, sweat, and tears part that goes with running a successful business. Starting out is the hardest thing but if you learn how to do it yourself, it will be much easier to hire someone down the line.
And you never know, you might enjoy it enough to make it a permanent part of your schedule! 
To start a field service content management strategy, it's important to learn about keywords and SEO and invest in a tool like SEMrush or Moz to keep you focused on the correct topics. But in order to produce truly valuable content, you need to take a subject you're familiar with (that has a corresponding keyword) and imagine a customer asked you for advice about it.
It's tempting to simply write about how your company is the best, but in the field service industry, people rarely shop around for the best plumber just for fun. More often than not, they already have a problem and need someone, anyone, to fix it or tell them what to do about it. Let's take something like "leaky pipe" and put it through SEMrush, which is the tool we use ourselves:
This will tell you how most people formulate a question when they have a leaky pipe issue. The top result is the phrase most often Googled ("how to seal a leaky pipe") which makes for a great first blog if you have a plumbing company.
You can write a simple article about the possible causes and solutions for this situation, then end it by recommending that while some repairs are easy to do yourself, the best is always to get a professional to have a look. If the problem is easy to fix, you save yourself from wasting fuel and billable time to drive down there and flip a switch or tighten a screw; if it isn't, then guess who they're gonna call?
Replace "leaky pipe" with an AC specific search query if you're in the HVAC business, or any other relevant issue that you have extensive knowledge about. Don't forget that if you're not comfortable writing an article, you can always flip your phone around and shoot a casual video.
People don't expect Hollywood-level production values when looking for this type of advice. They'll probably appreciate your authenticity and down-to-earth persona. Doesn't seem so difficult when you break it down like this, right? 
4. Why is my field service content management strategy not working?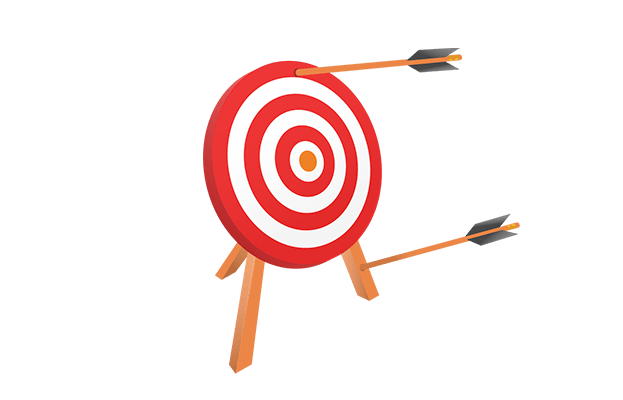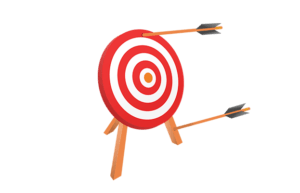 You know how being able to change a lightbulb doesn't make you an electrician? Well, it's the same difference between having a blog and having a field service content management strategy.
We've asked Rebecca Reynoso, Content Marketing Manager at G2, about a couple of mistakes she often sees people making when starting out. After all, G2 managed to build a traffic score of almost 2 million visitors over the course of a year with the help of content management, so they've certainly learned a couple of useful things along the way. 
Reasons your marketing strategy isn't working:
You're not patient enough.
"I definitely had trouble getting across the point that a significant increase in traffic doesn't happen overnight. Content marketing is not instant. It's not like PPC [pay-per-click online advertising] which brings in results within the same month, but content marketing is spread out. You need to be patient, you invest the time, but it gets you longterm traffic which is more worth it in the end."
In our experience, it takes anywhere from 3 to 6 months for an excellent article to rank, especially if you're still at the stage of building a content library. 
"Something that everybody who's starting off in content management needs to realize that people don't want to hear your life story. People want to know how they can learn more about a topic. If it's a "how to" article, they want you to get to the point quickly and clearly."
According to Rebecca, being aware of user intent and not letting your personal bias get in the way is key. Part of making it about you is also using language that your audience doesn't understand. Make sure you have a clear picture of the reader in your head. If it's an article aimed at specialists like yourself, then, by all means, let the jargon loose! But if it's for the average consumer or building operations manager, the meaning might go over their heads. 
Your sales and marketing are not aligned.
What happens to the people who do find their way to your website? They liked your article, maybe they even shared it on social media or with a friend, but if that's the end of the interaction right there, it's not enough to get real results. Making your website easy to find and getting visitors is just the start.
You need to stay in touch with them and keep them engaged. The easiest way to do it is to create a simple newsletter (MailChimp is a great tool for this!) and ask your web designer to add a subscription box to your blog. In exchange for more relevant articles on similar topics, the visitors will leave their email and, if you want them to, some information about themselves.
This is where Sales and Marketing really need to work together to figure out what they need to know in order for the former to be better equipped when contacting potential leads. 
You're not keeping an eye on the competition. 
Don't believe you're the first to think of doing field service content management. And even if you are one of the few in your area, you still need to make sure that whatever you do, you do it better than your competition.
So, if your article on how to seal a leaky pipe has 5 tips and you see your competitors come out with 6, it's a good idea to start thinking about an update. Google will take into account the overall length of a post, as well as the date it was published. Newer, more in-depth information is usually deemed more useful to the reader, so ranks higher. 
For more fire and security content mistakes and what you should do instead, read our full interview with content expert Rebecca Reynoso!
6. How do I know my field service content management is working?
One word: tracking. We can't say this enough: tracking your work is key if you want to get better. At first, it will be simply about gathering and recording data, as you won't have anything to compare it with. But as you build your field service content management strategy, you'll start seeing the progress, as well as the areas where you should focus more on. 
In order to measure the success of your strategy, you need to establish your key performance indicators or KPIs. We've asked Karthik Subramanian , an expert at Paperflite, the premier content management software, about his most important KPIs:
Amount of time spent on a content piece.

Number of times a content piece has been viewed/downloaded/reshared.

The context of your specific content metrics (page-level analytics).
With the help of a spreadsheet (and, ideally, a content management software later down the line), you can track all these metrics and see which type of content and format works best.
Understanding KPIs is very much a game of connecting the dots between seemingly unrelated pieces of data. Customer communication is the title of your story but you need to create a narrative and analytics provide you with the main plot points.
Think of the marketing funnel when you put numbers in context. If the exit rate is high on an article page, that's a worrying sign because the purpose of a top-funnel piece of content is to move people through your brand story.
It's like watching the first episode of a series and stopping there. But if your contact form, a bottom of the funnel type of content, has a high exit rate, then you've achieved your goal, as most likely the lead is about to or has already converted. 
If you'd like to know more about boosting your customer communication with the right KPIs, click here!
6. 10 Easy Steps To Get You Started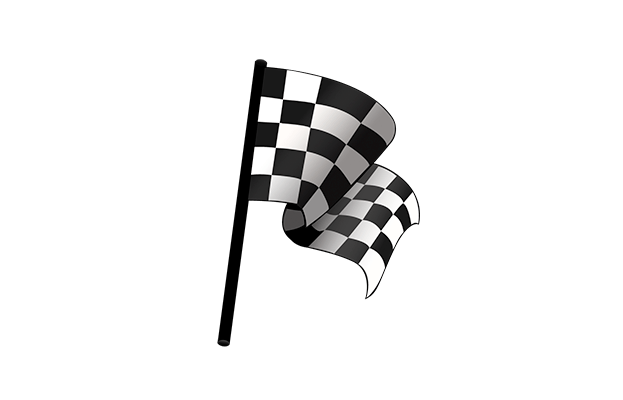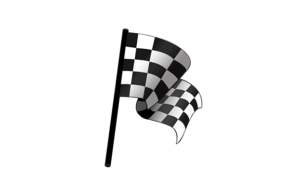 Now that we've painted the big picture, it's time to break it down and implement it. This is why we've put together these 10 easy steps which you can follow in order to create your own field service content management strategy. If you're already on your way to one, make sure you tick all the boxes:
Audience analysis: interview clients on how they found your company then create a persona.

Create a detailed story of the persona looking for your service.

Draw up a buyer's journey.

Make a list of potential questions/needs/pain-points your target has.

Group these questions into topics: DIY, financing homes, types of appliances and appliance reviews, etc. 

For each topic, come up with 3 potential blog posts/videos/images/web-pages.

Make sure you have content for each stage of the funnel.

Assign a personal blog post in a format of their choice to each of your employees per month.

Track which piece does best according to the KPIs you've set. 

Don't forget to update popular pieces regularly to maintain your ranking.