Premier Heating Solutions has been in business since 2015, operating out of Reading, Berkshire. Phil Mulvenna, the company's Managing Director, sat down with us to highlight his company's growth since utilizing Commusoft in 2017, and recently upgrading to our Customer Journey Plan in 2020.
Customer service has been the backbone of the business from the very beginning. Phil explains,
"We believe in putting the customer at the forefront of everything that we do, and customer service being absolutely key. Working with Commusoft has allowed us to refocus on that, and being part of their Customer Journey package allows us to embody everything we preach".
Before Commusoft
Before switching to Commusoft, the company was booking and completing "approximately 100 jobs a month". They relied on a combination of T Cards and Microsoft Office to organize their workflow.
However, with a growth mindset, desire to expand, and need to better serve their customers, Phil and his team knew that these archaic systems were stunting their progress. He explains, "Using Microsoft Office was obviously going to be a problem for us in the long term. It wasn't a scalable solution and it was causing us headaches because we couldn't do any reporting at all".
Moving to a new field service software wasn't a decision they took lightly; after all, the future of the business depended on the software they selected. Phil and his team weighed many other field services software before deciding to proceed with Commusoft.
But Why Commusoft?
Phil describes, "Our industry, historically, has always been a couple of steps behind other industries that use software as a service…Commusoft is at the forefront of that growth and allows us to have access to the most up-to-date software solutions available. So, that really, really, helps us grow our business".
The training process, and ongoing relationship maintained by Commusoft's client services team, is another merit according to Phil.
He expands, "The training is great, and the help desk and ongoing support that you get from Commusoft is great. We deal with a lot of software companies for various different parts of our business and often it's an email, and a couple of days response, but these guys are really on top of it, and that makes it a lot easier to do business".
Intelligent Scheduling Boosts Productivity
Commusoft analyzes driving timing and distance for technicians against newly booked appointments, making suggestions to office staff for the most efficient routing and scheduling. Phil states,
"We can pop in a zip code, and it tells us where our nearest technician is on a specific day…we can get our travel time down to 10 or 15 minutes in-between jobs. And that really helps us in a reactive sense, making sure we've got the person closest to that job who's being booked to carry out the work".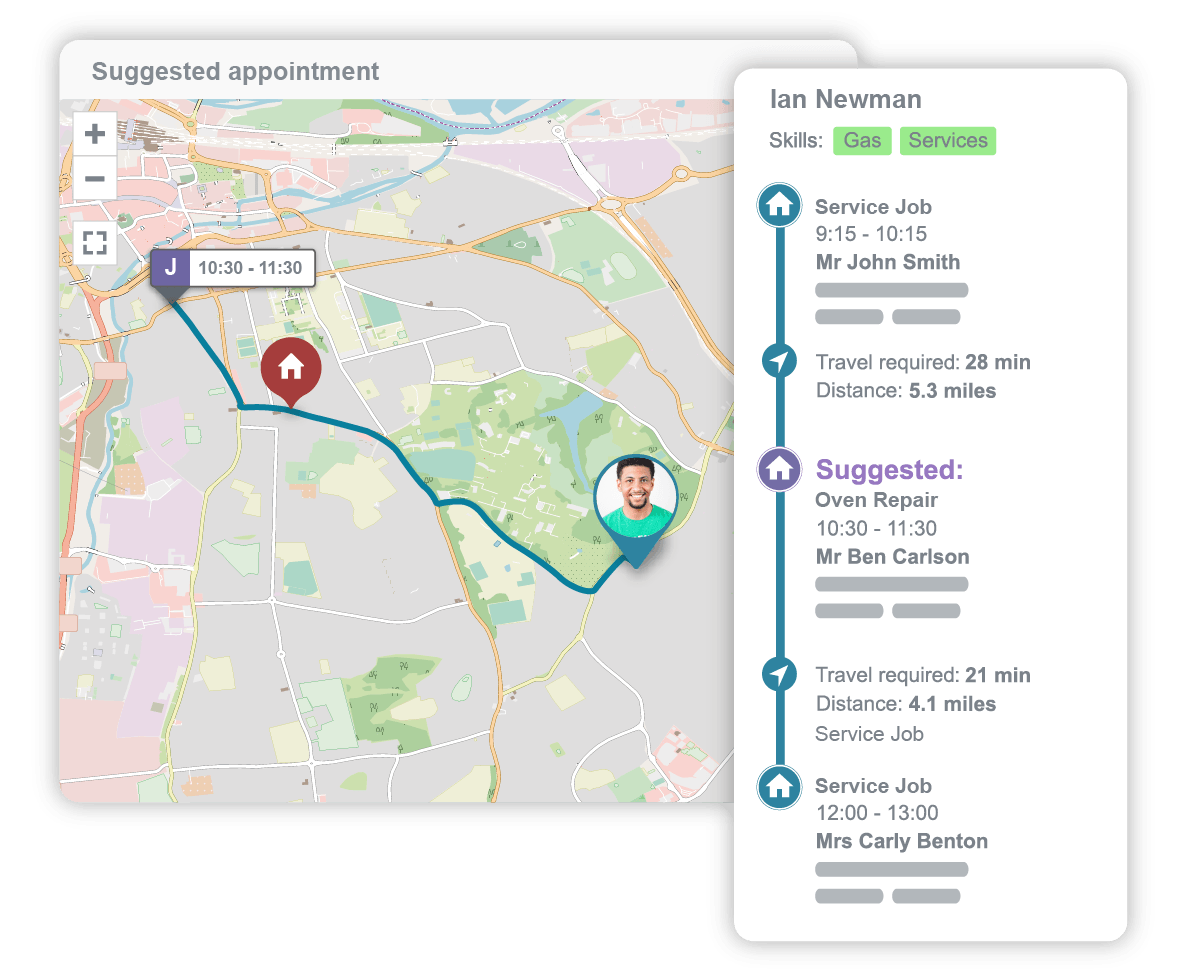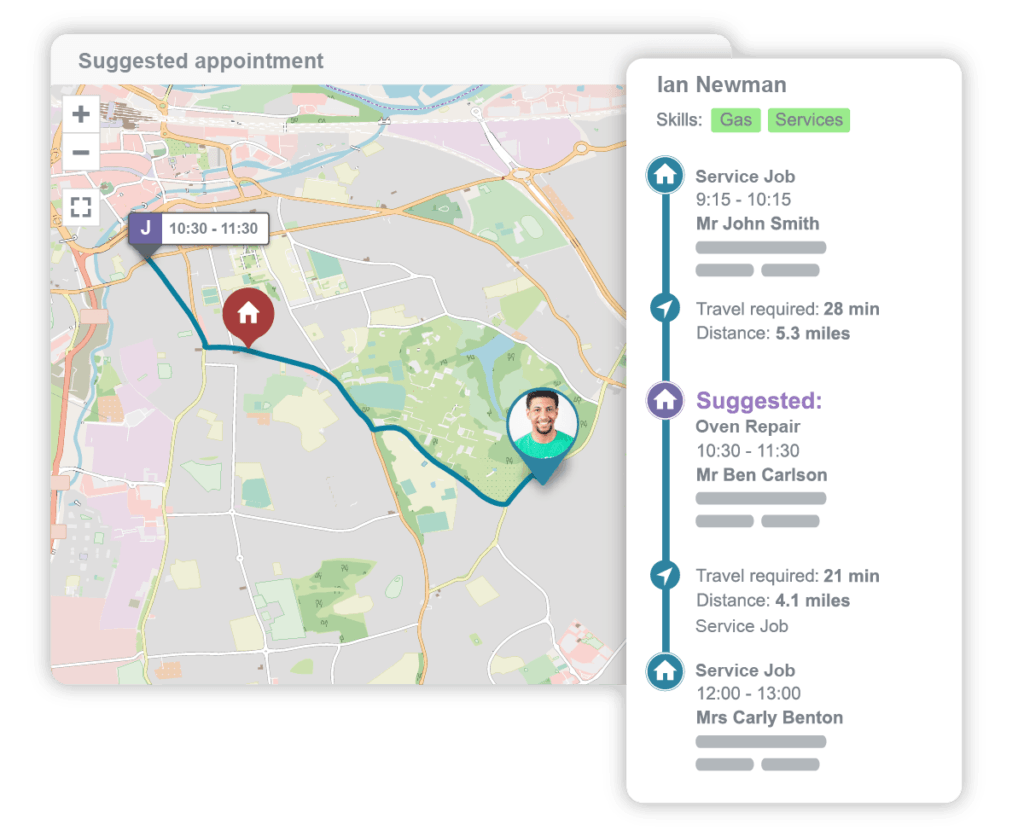 Removing the guesswork from scheduling allows Phil and his team to make decisions with confidence and efficiency; they can focus on other important aspects of their business, knowing the scheduled route is the most optimized use of the technicians' work day, and will cut costly expenses, like fuel.
Automated Invoicing Smooths the Billing Process
Phil was concerned about streamlining the invoicing process when searching for field service software. His customers used to wait days while his office staff scrambled to assemble an invoice with the correct services and parts allocation. "Even though we were only doing 100 jobs a month, it was a time-consuming exercise", he asserts.
Commusoft's Automated Invoicing feature was able to slash their invoicing time from days to "less than 30 seconds"; Phil continues, "Now we're able to automate the whole process, generate an invoice based on the settings we put into Commusoft, it allocates the parts to the job… and sends it out to the customer."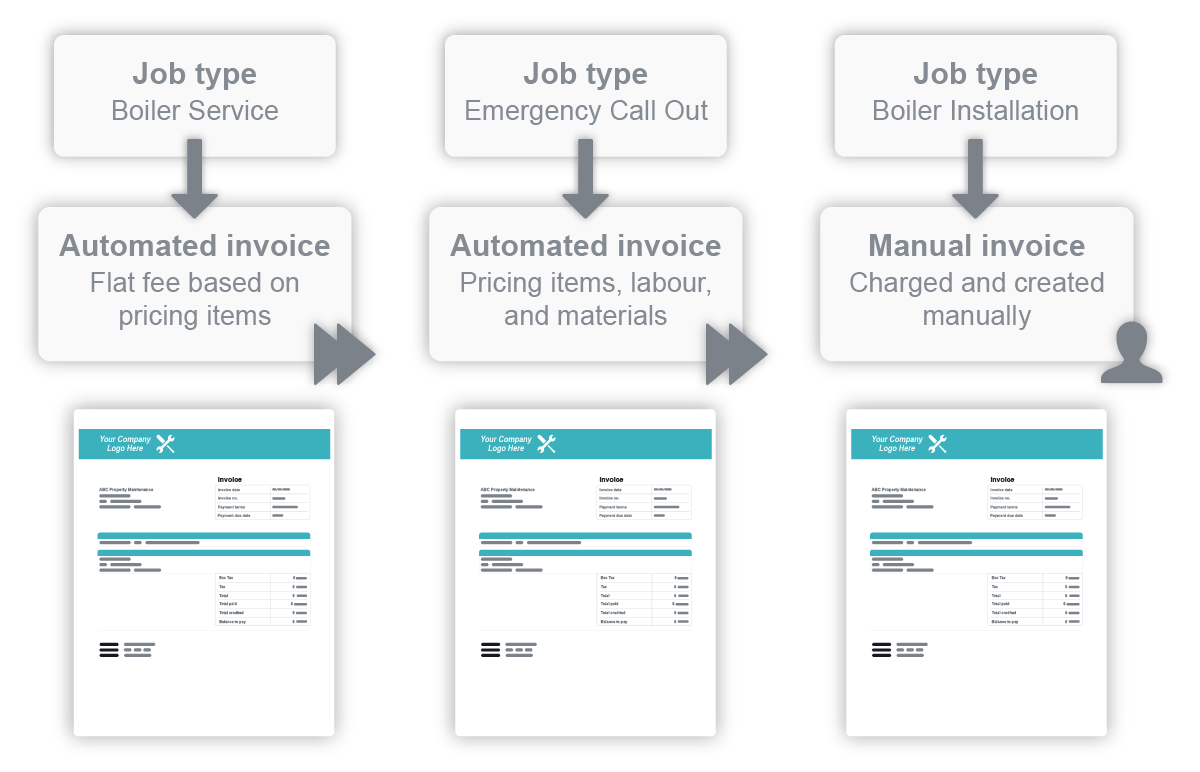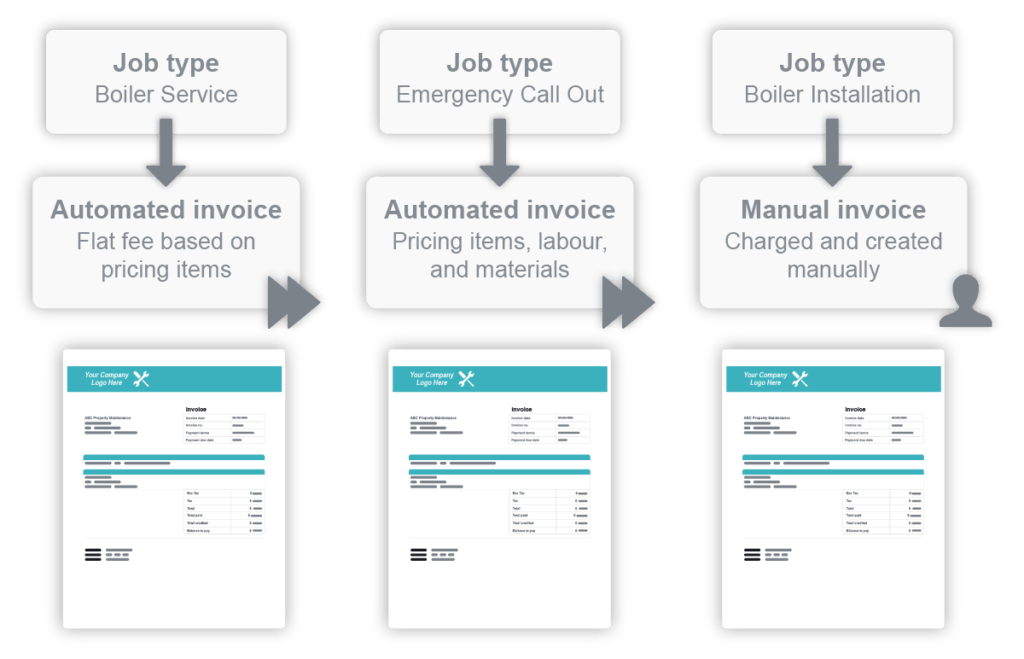 Office staff can quickly send accurate invoices and concentrate on growing their business, and not the admin work that slows progress.
Inventory Management Cuts Costs and Processing Time
Commusoft's Inventory Management feature has impacted the business' revenue by cutting unnecessary time and costs. Phil was happy to tell us that his company has "made some fairly significant savings. It's allowed us to start buying our parts wholesale and we now carry a significant amount of product within our building. That has allowed us to save approximately 12% on our parts cost, which is touching on six figures".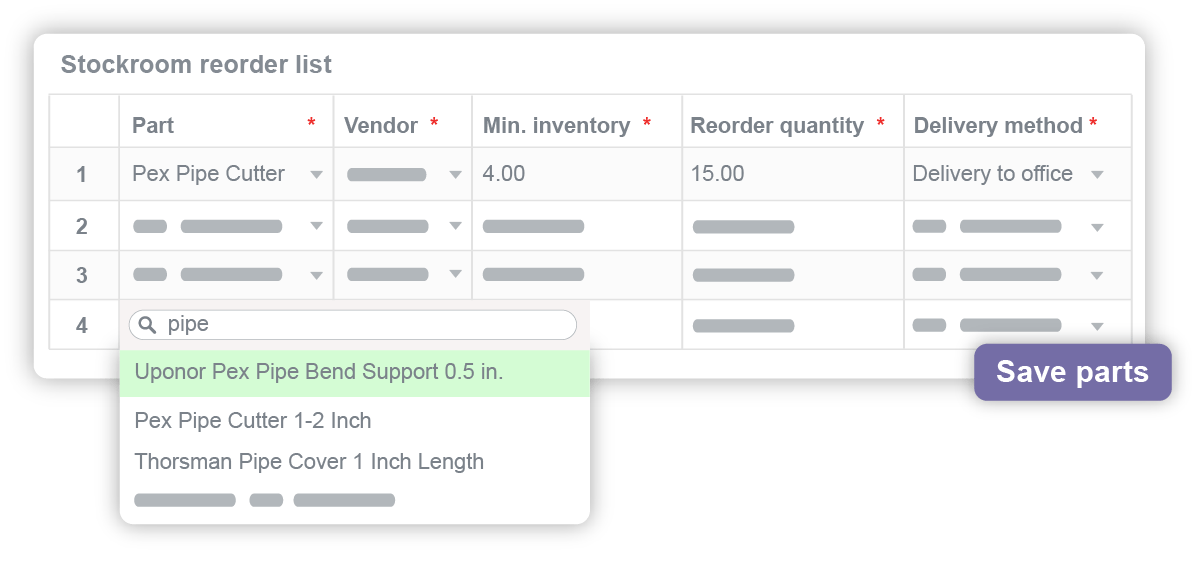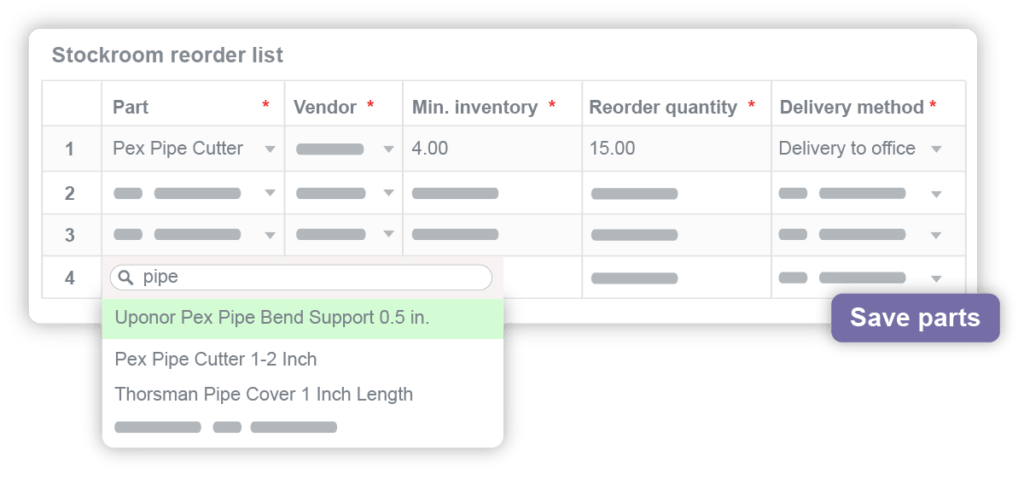 Functioning to maintain organization, Commusoft "allows us to stay on top of stock management, so we don't have to have a warehouse person managing that. We just have the auto-ordering system…and we receive those parts the following day. It's a really, really, powerful tool, and you could argue it does the job of a warehouse manager".
SLAs Support Customer Service
Service Level Agreements (SLAs) are a pillar of a commitment to offering quality customer service. Phil explains, "As we've grown, SLAs have become far more important to our business". Premier Heating Solutions uses SLAs in two capacities. The first is through a Tiered Membership program in which customers are offered same-day service. The other is for a time limit on return appointments.
Phil details how Commusoft aids this process: "SLAs are really important for our business; they help us track the service we offer. If the SLA isn't met, I will get a notification, or my manager will get a notification, and we can look at why that happened, and be on top of the situation before it escalates".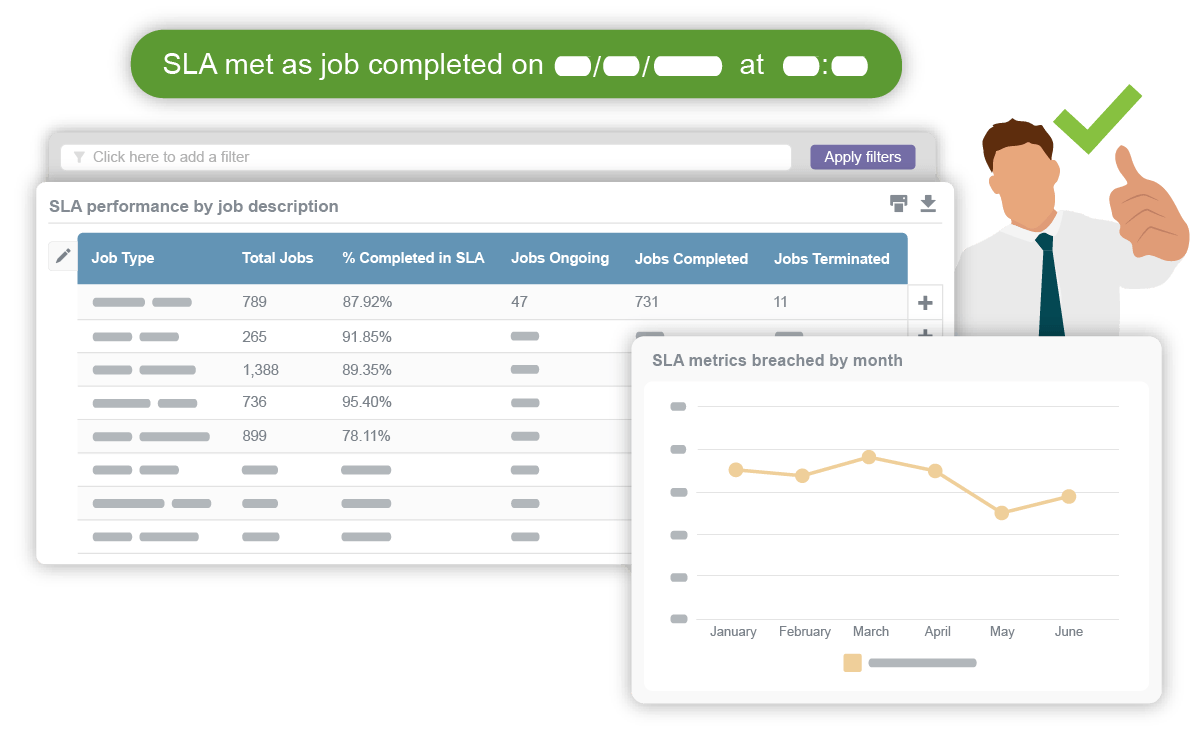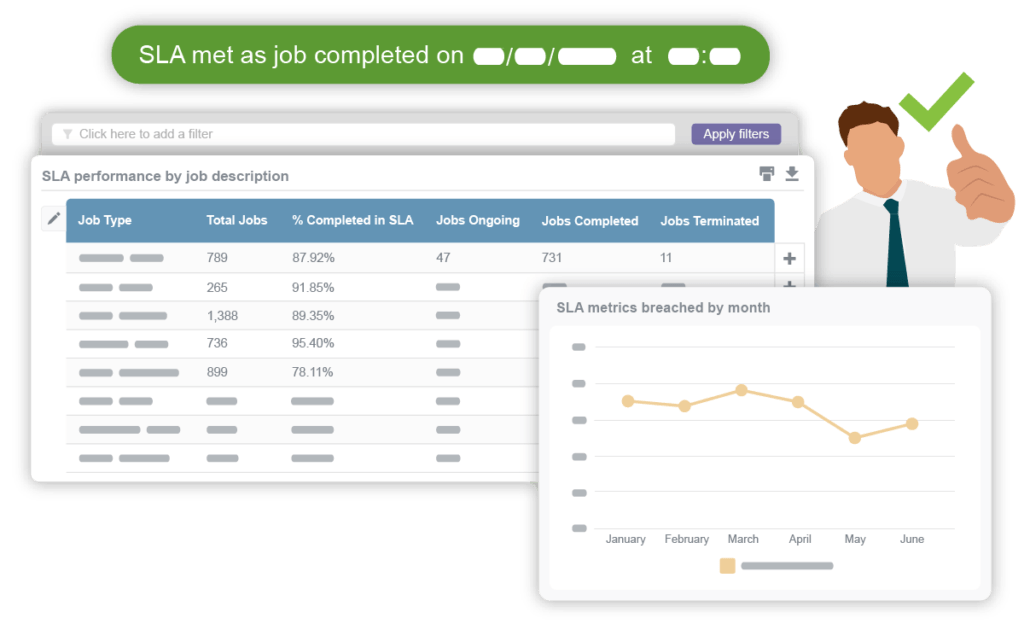 Ultimately, dedication to customers and following through on promises have contributed to the company's growth: "If you're able to deliver a service, and meet the promises that you're making to your customers, it helps you scale up further."
Looking Forward With Commusoft 
Company growth while maintaining optimal customer service are non-negotiables for Premier Heating Solutions.
Rather than being stressful and disjointed, Phil and his team were able to seamlessly navigate the leap from 100 to 400 jobs with Commusoft's support. Phil elaborates,
"That's 400 jobs managed well, where there aren't mistakes, or a lot of callbacks. Before, it was 100 jobs, all over the place, with a few mistakes a day…we're able to make sure any follow up queries are dealt with in the moment, whereas before, all of those things may take two or three days to put together; we were constantly chasing our tail. It's been a real gear-shift for us to have something like Commusoft."
This growth has saved the company on hiring costs, thus increasing overall revenue. Phil explains, "Although we've had to double our workforce, we haven't had to quadruple it. So the features Commusoft offers us have allowed us to significantly grow and take our business to the next level".
It wasn't just the Premier Heating Solutions team who noticed the improvement; their customers reacted with staggering positivity to the change in services since switching to Commusoft. Phil shared that they have received "over 1000 five-star reviews online". He attributes a portion of this accomplishment to Commusoft saying, "We wouldn't be able to offer the service as efficiently as we are, or, as effectively as we are" without it.
Phil was excited to tell us that Premier Heating Solutions is "anticipating having very significant growth over the next 12 months. We're looking to add around a million in revenue to the business. That's completely doable with the systems and processes that we have in place. And the beauty of Commusoft is that it's a completely scalable solution".