Increase Recurring Revenue with our Best Practices for HVAC Service Reminders
February 7, 2020 - 5 minutes
You promote annual maintenance for your HVAC company, but how many of these appointments do you actually book?
With HVAC service reminders, you're more likely to book regular maintenance appointments, meaning you're on track to earn more revenue.
Here are some best practices for using HVAC service reminders:
Automatically send a reminder before service is due
Sending the right reminder at the right time prevents the issue of forgetting to book a recurring service. With HVAC service reminders, you increase the number of jobs you book and profit from. No one likes short notice appointments, so you'll want to find a flexible software that allows you to customize the date when reminders get sent.
Make sure you select to send reminders 1-4 weeks prior to the service due date. There's little point in a customer receiving a message after the deadline has passed.
Include a link to book online
You want to make booking a job as easy as possible for your customer. With your reminder, include a booking portal so they can book right away. This means they don't have to pull up your webpage, make a call, or initiate the booking themselves some other way.
Schedule HVAC service reminders right after completed jobs
Right after your technician completes an installation or maintenance job, book a service reminder for the next appointment. This keeps business on track and ensures that you won't need to recall the need for service at a later date.
Having a large volume of appointments booked at one time (usually in summer or winter) can be stressful and unhelpful for your business. If you know that a customer needs annual service, strategically schedule during times when your business isn't super busy during high season.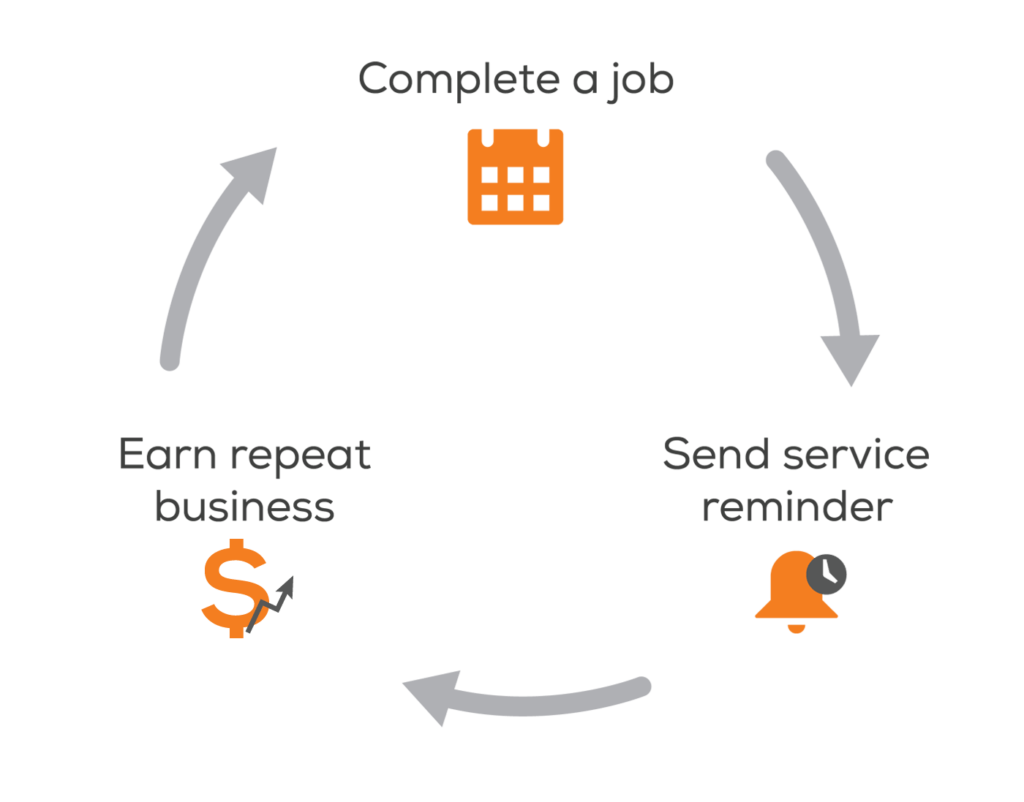 Create your own custom templates
No two services are the same, so it's important to create communications specific to the service you are supplying.
Write a unique message for the different services you provide using custom templates.
Be sure to create separate reminders for furnace maintenance reminders and air conditioning maintenance reminders, for example.
Automate your messages

You want an HVAC business plan that uses automation to write and send reminders, which saves you precious time. Select the customer and date/time once, and the software automatically sends your reminder. To make it easy for you, send the same reminders to various customers.
Personalize reminders
Personalization is a way to win business. Customers want to feel like you care about their needs, so personalizing communications enhances their experience. Find software that lets you create unique automated emails. People don't like stiff emails where it looks like it a robot wrote it.
Using a smart software system that recognizes tags, write something like "Dear [customer-name]," and the software automatically inputs their name from your CRM. You won't have to worry about manually writing out customer names every time anymore. That means less room for misspelling a name, which never ends well!
Learn just how much money you could earn with service reminder software! Try out our recurring revenue calculator now
Input a call to action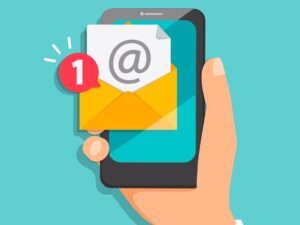 Briefly explain why the HVAC service is needed. Provide encouragement and an action invitation so the recipient is likely to carry out the desired behavior. If you aren't prompting your customer to do something in your reminder, then your message isn't doing a whole lot.
One common action you want your customer to take after receiving your reminder is to book an appointment. Make this easy for the customer and provide a link to your booking services. Don't have a way to book online? Attach your phone number, email, or another way they can get in touch and get on your schedule.
Write your messages with customers in mind
Be friendly and to the point. Reading long emails is a drag. But, you also don't want your email to seem abbreviated and impersonal.
Be someone your customer would want to work with and don't be afraid to show some brand personality in your writing. Though service reminders use automation, people appreciate writing that includes a human touch.
Always write in a professional manner, making sure to use accurate spelling and grammar.
Use their name. People respond well to emails addressed to their own name, rather than something like "Hello" or "Hello Customer".
Takeaway
We've gone over the best practices for HVAC service reminders. If you're interested in using service reminder software, be sure to check out Commusoft. Commusoft is an all-in-one work order management software to help you schedule and dispatch jobs, create estimates and invoices, and much, much more.