Six Questions to Ask When Choosing an HVAC CRM
February 13, 2023 - FSM Software - 10 minutes
An HVAC customer relationship management system (CRM) creates a return on investment by conveniently storing customer and job information in one place.
You have tons of data on your customers: phone numbers, addresses, email addresses, job histories, and more. Without organization, you could seriously compromise customer relationships and business potential.
Implementing a quality HVAC CRM frees up time spent sorting through separate papers or documents containing contact and job details. The best HVAC CRMs are more complex than free software/apps, but not as high an investment as enterprise-level software.
When comparing digital tools, it can be quite overwhelming to sort through which functionalities you need.
We've created a list of questions to ask yourself to help you choose the best HVAC CRM for your business:
1) Is the CRM Specific to HVAC?
It's worthwhile to analyze whether or not you need a specific HVAC CRM software.
With the right industry-specific customer database, you schedule jobs and send invoices directly from a customer's account. This way, you maximize productivity by running multiple aspects of your business from one place.
The best software has accounting integrations and communication integrations. You'll want a partial invoicing feature in case you have follow-up jobs or want to break the invoice into multiple payments.
Choose an HVAC CRM software with the ability to sync job data with customer data. You want a tool that stores customer and work history details and attaches this information to scheduled service jobs.
You can even look for a system that provides training for your business. Then the whole team is on board about how to best implement and use the HVAC software.
With a general CRM, you are settling to work with something that wasn't designed for your business. Nonspecific customer relationship systems aren't created with your needs in mind.
In most cases, they are an address book and a way to send emails. Most importantly, these systems don't acknowledge the unique HVAC customer experience. A quality HVAC CRM caters to the customer journey every step of the way.
2) What Does it Store in Each Customer's Account?
The best HVAC CRMs store the following:
Contact Information (name, phone number, address, work address, email address, and any other relevant information).
This one is pretty simple – you need a place to store this essential information for each client. That way, it's easy to get in touch for any reason you may need to contact them (or easy to identify who's reaching out to you).
Upcoming Appointments
Let's say a customer calls and wants a reminder about when their next appointment is. You can look through the calendar, but this may take a while to sort through and find their booking.
With an HVAC CRM that stores appointments against the contact, you can easily look up their appointments by simply searching the client's name.
Job History
Job history helps you understand what type of work has been done at a property. Having this information for each contact is super helpful to inform future appointments.
Knowing what type of service had previously been completed, when it was completed, the parts used, and any photos taken allows the maintenance technician to accurately and safely complete the job.
Other Technical Information
Being able to store certain files, appliances, and technical information keeps important data about the property in their contact log.
Records of Communications
Does your staff ever struggle to remember if they've already followed up with a customer?
No need to worry about it with an HVAC CRM that records communications – including phone calls, emails, and timestamped notes.
Appointment Reminders & Service Reminders
Securing reliable recurring revenue can only help your company's bottom line. Service reminders notify a customer via text or email about when their next service is due. You can create these in each contact's file.
3) What are the Key Benefits of the HVAC CRM System?
We advise you to look for an HVAC CRM with the following benefits:
Remembers Essential Information
Customers appreciate when their HVAC businesses remember details about their service history. This helps you exceed their expectations with quality customer service.
If a customer calls and asks when their next appointment is, swiftly retrieve this information with your customer database. You want to be sure that the HVAC CRM stores all the essential information that you need in one place.
Fewer Errors with Customer Data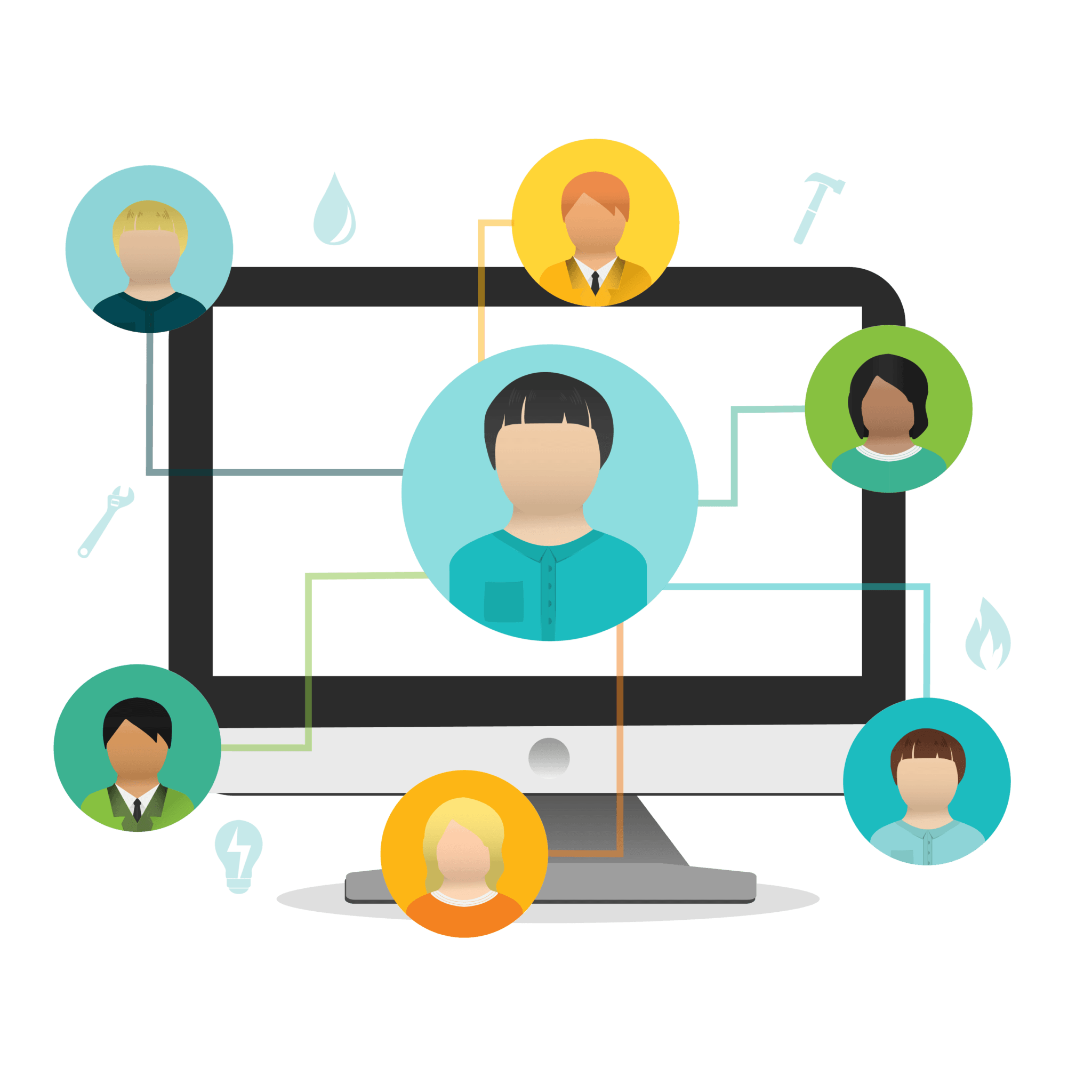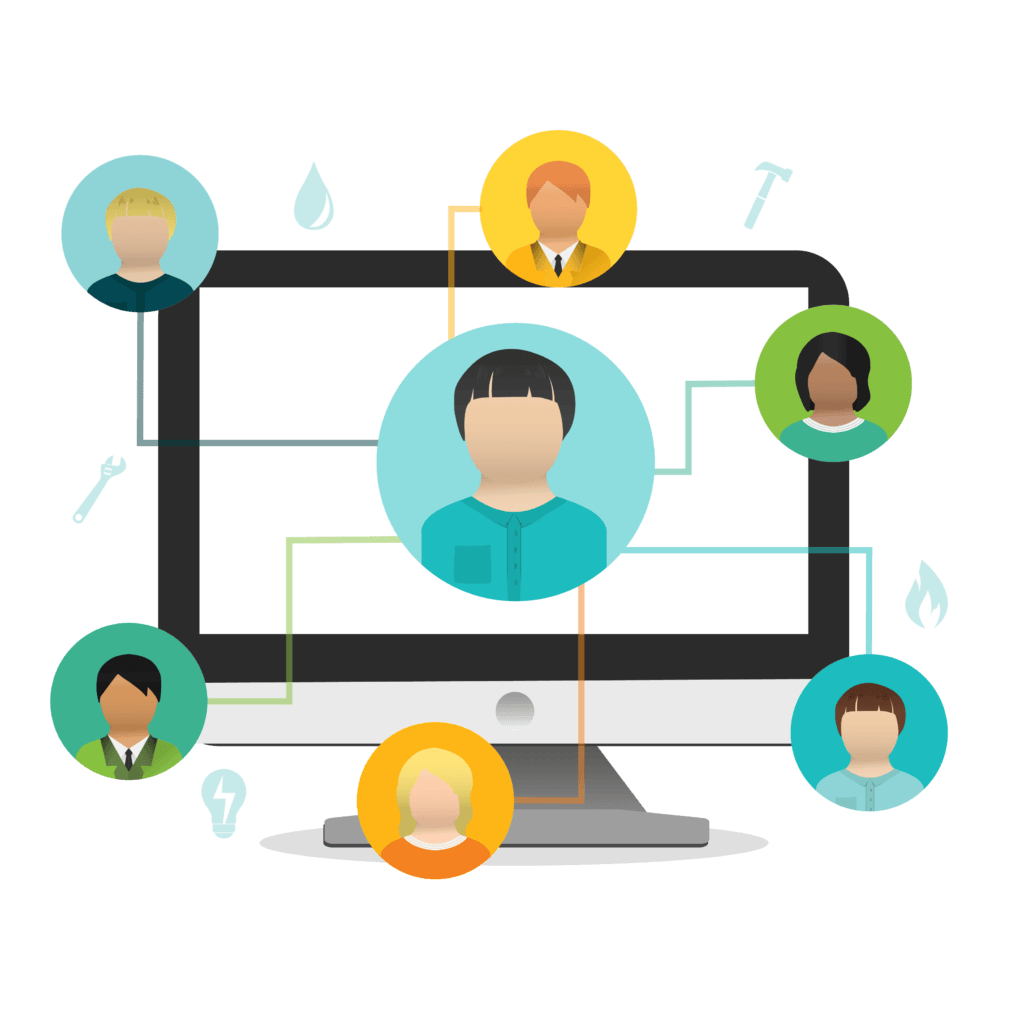 Misspelling a name could cause an unhappy client to walk away, but with HVAC customer management software, misspellings are much less common. You only have to correctly spell a customer's name once. From there, watch how a well-designed CRM automatically inputs their name in customer communications such as emails or texts.
Another piece of data you want to be correct is the property address. Having an organized spot to store addresses prevents any error with storing or sending a technician to the wrong address.
Easily Retrieve Technical Information
Attaching files and technical information, such as manuals, against a customer is a great way to ensure the technician has everything they need.
When your technician is on the job, accessing information about an air conditioner on their phone is a breeze. Furthermore, HVAC software eliminates the need to carry around a hefty book.
Appliance Information at your Fingertips
Great HVAC CRM software is comprehensive and lists each customer's appliances. Store information such as fuel, make, model, and location on the property.
This way, your technicians view the details of what they're working with before they travel to the job. No need for your employees to refamiliarize themselves with basic appliance information every time. This saves time and increases technician productivity.
Files like images help everyone on the team understand what a customer's units look like when they're off-site. Make sure there's the ability to draw on top of images, allowing you to point out specific parts or details.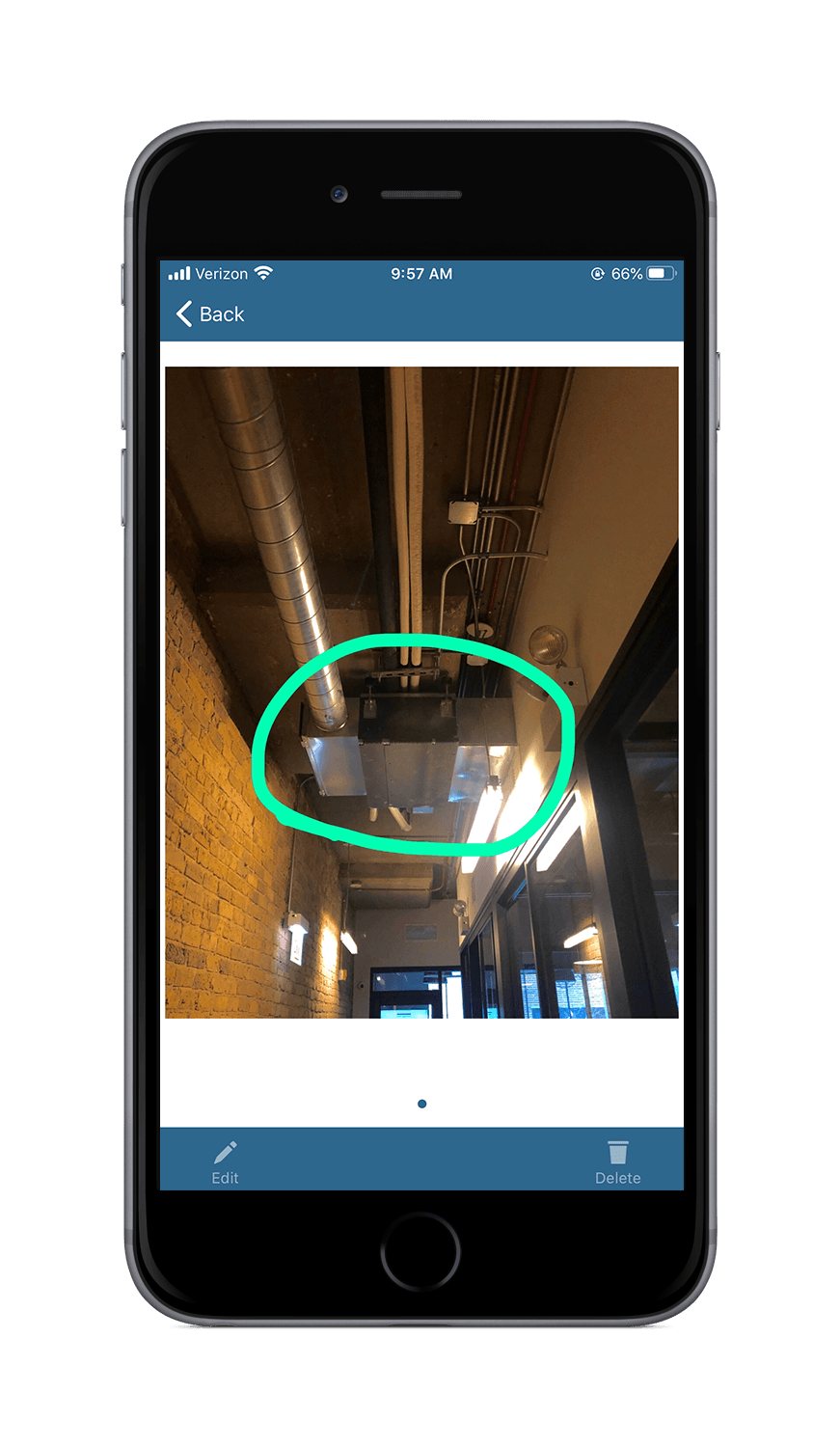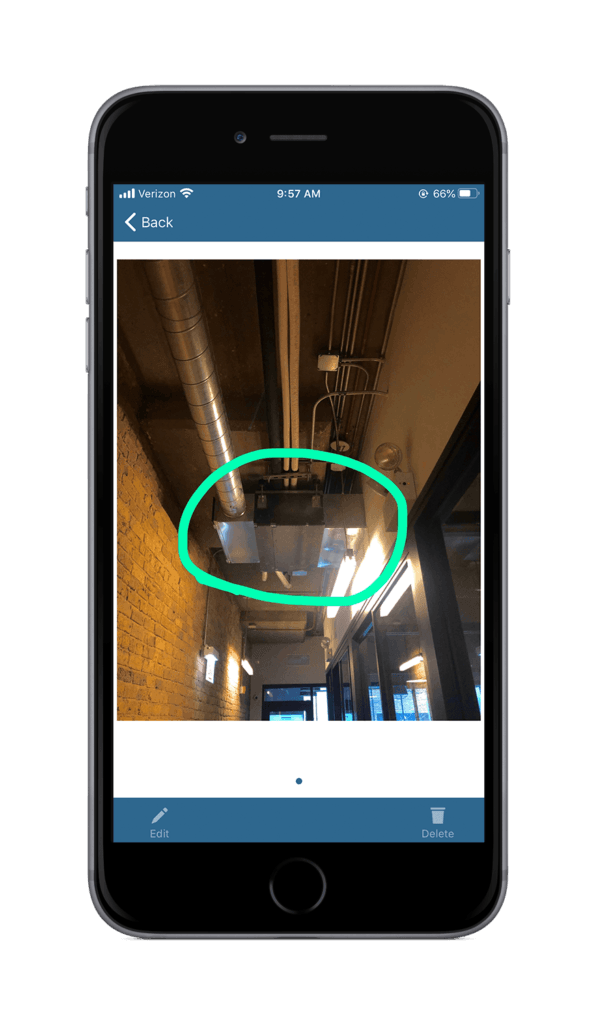 Enhance Customer Communication
You want a customer management strategy that optimizes communication with customers. The best HVAC CRMs allow you to send emails and texts from the software itself. Emailing and texting from your system allows you to work in one place. That way, there's less time spent switching back and forth between browser windows, papers, and devices.
Log and View Communication Records
A quality framework enables you to create and view records of your communications so you keep track of when and how you've been in contact with your customer.
Look for a system that enables you to: 1) log phone calls with notes about what was talked about, and 2) store time-stamped notes containing customer or job information. Notes may include information like how to access the building or if there are pets, etc.
4) How Personalizable is the Tool to Provide a Valuable Customer Experience?
With job history readily available for every customer in your system, technicians have a better idea of what they're getting into before they head over to the job. This means they have a higher chance of doing the best job possible, personalized for their contact (creating a great chance to upsell).
The best HVAC CRMs make the customer experience a simpler and more enjoyable process, therefore creating more return business and revenue for you.
You want the ability to set communication preferences by contact.
Your customer likes to receive communications in ways that feel right to them – whether it's text, email, mail, or phone calls.
5) Is your HVAC CRM Software a Good Fit for Residential and Commercial Work?
If you're dealing with commercial contracts or a customer who has multiple properties, an ideal CRM stores this information against the customer. No need to create new accounts for a customer's various pieces of real estate.
If you work with a property management company that oversees a number of properties, you store all your work addresses against the property management company. Instead of having to invoice all the properties separately for the same customer, you send a single invoice against one customer.
Commercial contracts provide reliable recurring revenue. Many commercial contracts demand that HVAC companies use software, otherwise, they won't hire you. It can be very difficult to work with larger contracts and grow sustainably without an effective HVAC CRM.
6) What Other Functionalities Should the HVAC CRM have?
Search Function
Searching feels natural these days thanks to popular websites like Google and YouTube. Make sure your HVAC CRM has a search function where you can find customer information swiftly by searching for the job number, email address, phone number, address, etc.
When you have anywhere from dozens to thousands of customers, searching for what you remember about the customer/job is the easiest way to get all the information you're looking for at your fingertips.
With a quality HVAC customer management system, you spend virtually no time pinpointing the exact information you need at that moment.
Automatic Sync of Real-Time Information
A great customer system syncs real-time information. This means that if one person in the office types in customer data from a desktop, this information becomes available right away – across users and devices.
Instead of spending time communicating over the phone or email about job and customer details, the whole team is on the same page.
The Ability to Work Between Mobile and Desktop
A good customer management system allows you to work between mobile and desktop, making sure you and your team always have access to key information both on-site and in the office.
HVAC Jobs CRM
Most HVAC businesses will have a job management software. This can be a simple one that just schedules jobs and facilitates communications between office and technicians. Or it can be a more complex tool that helps them oversee every area of their business, from customer management to invoices, inventory, reports, and more.
The benefits of having an HVAC CRM that also helps you manage jobs and scheduling is that you have everything you need on one screen. There's no need to switch between tools, copy and paste data from one to another, or worry that not everyone on your team has access to information relevant to their job.
HVAC Sales CRM
When a customer sends an inquiry and doesn't receive a response within a couple of hours, they've most likely concluded either your business doesn't exist or you don't care. Having an HVAC CRM with Sales capabilities can help you respond to these leads quicker and more effectively.
Acknowledgement is key to success! Even if it's just a template confirmation saying "We've received your request" is enough to give customers some peace of mind. Email templates, automated notifications, and the ability to engage these new contacts will help you book in more customers and offer a better experience overall.
How Work Order Management Software Gives you the CRM you Need
A great work order management software has a CRM that does everything this article mentioned. Having an HVAC CRM designed for your industry serves your specific needs while giving the customers a personalized experience.
Commusoft offers software that contains a powerful customer database that stores all pertinent information while giving you a way to effectively communicate with clients.