What to Consider Before You Hire in Field Service
October 26, 2021 | Read: 12 minutes
Let's not beat around the bush: Hiring is hard. It can be time consuming, costly, and even chaotic if you don't have much experience with it. Of course, when you do find an applicant who is a great fit, the payoff is worth it. But before you hire, it's important to consider if you really need to bring on new employees and if you have the right foundation to do it.
Read on or skip to what matters most to you:
There are a lot of reasons you might be thinking about hiring. Maybe a member of your team recently left, or you're feeling overwhelmed with your workload, or maybe you have ambitious goals to scale and you need more people onboard to do it.
Those are all valid reasons. However, while adding a new employee to your business can feel exciting, it also comes with a big price tag and a great deal of responsibility. Before you hire, ask yourself these questions to assess if now's the right time to grow your team.
1. When is the best time to start the hiring process?
It's no secret the field service industry is facing a shortage of skilled workers right now. Therefore, before you start the hiring process, it's important to know when is the best time to recruit.
With that said, many field service businesses tend to be overhasty in this regard. For example, if you're just coming off your busiest season of the year, it makes sense to feel overworked and potentially burned out.
Your initial thought may be that you need to hire help immediately–but is that really the case? Is your calendar just as booked up as it was during your busiest months of the year? Do you need an extra hand for the upcoming months, or can you take on the workload yourself?
If it's the latter, it might make more sense to hire a seasonal employee for those peak months vs a full time employee year round. Sometimes, it's more a matter of organizing the workload better or investing in a management tool.
This is important to consider because recruiting and onboarding are costly (more on this soon!). There's no need to extend your budget if you already know your work and revenue are going to slow down soon.
Researching trends and identifying when is the best time for recruiting can save you a lot of money. According to job site Monster, the beginning of the new year through early spring is the best time to look for new hires.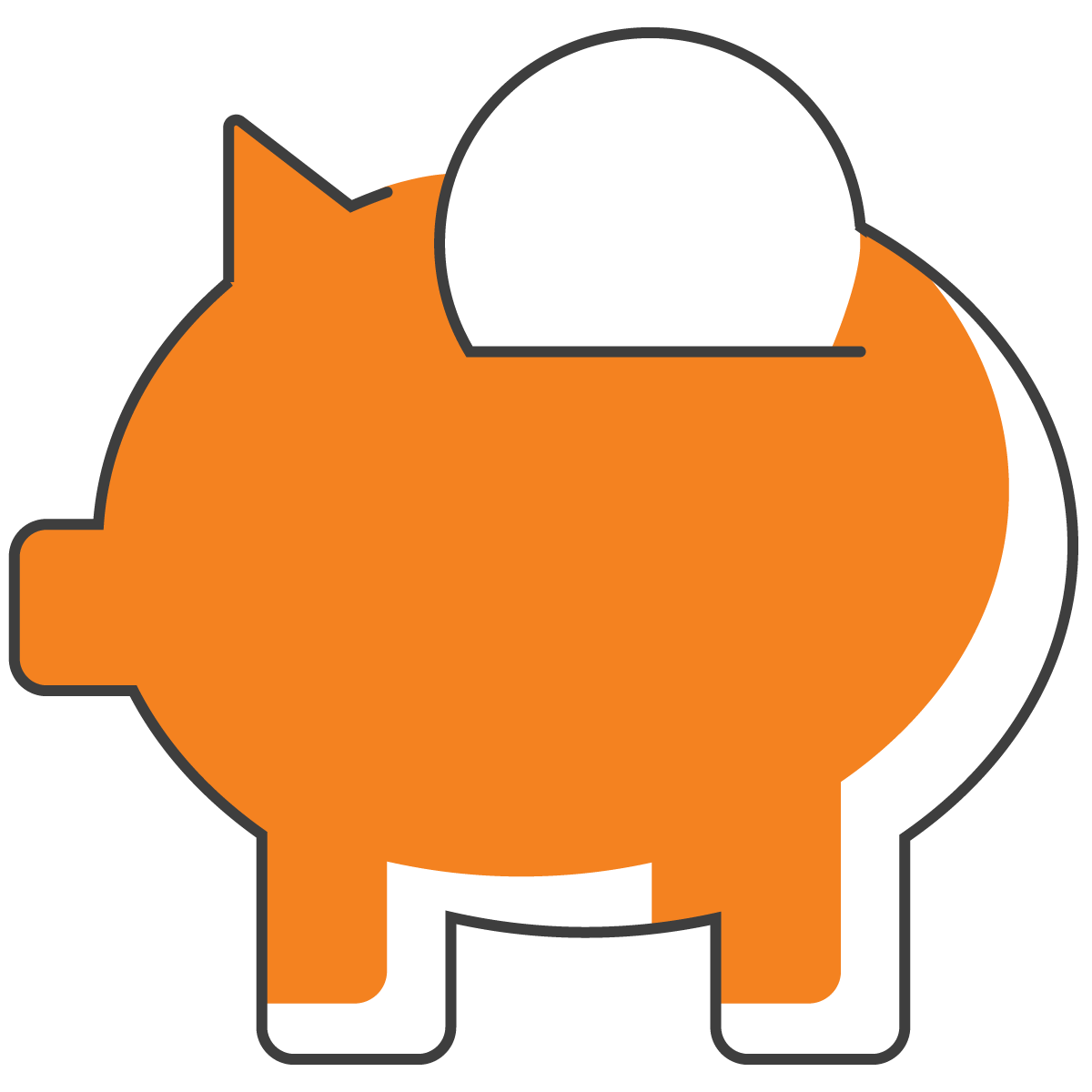 The new year is when you'll most likely be doing your budgeting, meaning you can better plan how much you can allocate to hiring a new employee. You'll also find a wider talent pool to interview in the spring, since this is when many new graduates will enter the job market.
These months also tend to be slower for field service businesses. This gives owners and managers more time to go through the hiring process without putting additional strains on the company. It also enables you to ramp up and train new hires before the busy season is in full swing.
2. Before you hire, do you have the funds for a new employee?
Before you hire, take into consideration that the average cost per hire for a business is $4,129. That's a large sum to pay just to find the right candidate. And that's on top of expenses like their salary, insurance costs, and benefits.
In concept, hiring an extra hand may seem like a great idea, but on paper it might translate differently. And the last thing you want is to be in the midst of the hiring process exceeding what your business can afford. Therefore, it's important that you have the right budget set aside before you hire a new team member.
It's easier said than done, though. That's why we've broken down how you can calculate if your business can support a new hire:
1. The bare minimums
These are the essential expenses you must pay when hiring a new employee. Salary, for example, is a non-negotiable expense. However, you do have the choice of how much you will pay your new employee. Keep in mind that shortchanging people might save you a little now, but long term, it will only lead to high and expensive turnover rates. So be fair when it comes to pay, especially with people who are new to the industry.
Before you begin to hire, decide if they'll earn hourly wages or be salaried. Then, research industry standards and see if they are within your budget. If your field service company also sells products, be sure to create a commission structure (and one that you can afford to pay) as well.
Next, calculate your payroll taxes. This includes FICA taxes (Social Security and Medicare), FUTA taxes (Federal Unemployment Taxes), and SUI taxes (State Unemployment Taxes). This varies by state, so look into how much you will be required to pay. Also, if you're offering a remote position, say, in admin, and your employee does not live in the same state that your business operates in, you may be required to pay taxes to the state where they are located.
Once you've added up all these necessities, decide if your business can realistically sustain paying an employee this amount. If not, that's okay! Skip down to #4 on this list. If yes, let's continue:
2. Benefits
Unlike the bare minimums listed above, benefits aren't a requirement when hiring a new employee. However, if you want to attract and retain top talent, it's not a bad idea to offer them. These can be a great help, especially if you're not able to offer top dollar as a salary yet.
It's up to you what benefits to provide, but here are some of the most common options:
Medical

:

Most Americans are dependent on their employer to provide them with medical coverage, so this is an important benefit many applicants look for when applying for a position. 

Dental

:

Typically, dental insurance is not included on most medical plans, so it can be helpful to offer this benefit to employees. 

Vision

:

Again, this is typically separate from medical coverage. However, it is an important benefit for many employees, especially those who wear contacts and glasses. 

Paid Time Off (PTO)

:

Federal law does not require employers to offer paid time off. However, providing paid vacation days and encouraging employees to use them has positive effects. It has actually been shown to boost their productivity once they've returned from their break. 

Retirement Plans

:

Many people like to plan and save for the future, so offering a 401(k), pension plan, or another type of retirement savings can be beneficial to attracting and retaining top talent. 

Family and Medical Leave Act (FMLA)

:

This benefit enables an employee to take up to 12 weeks of unpaid leave if they or a member of their family becomes ill.
If your budget for hiring is already tight, benefits may not feel like a top priority. However, it is important to take a few things into consideration. The first is that there are tax deductions for offering your employees benefits, which will be advantageous for your business.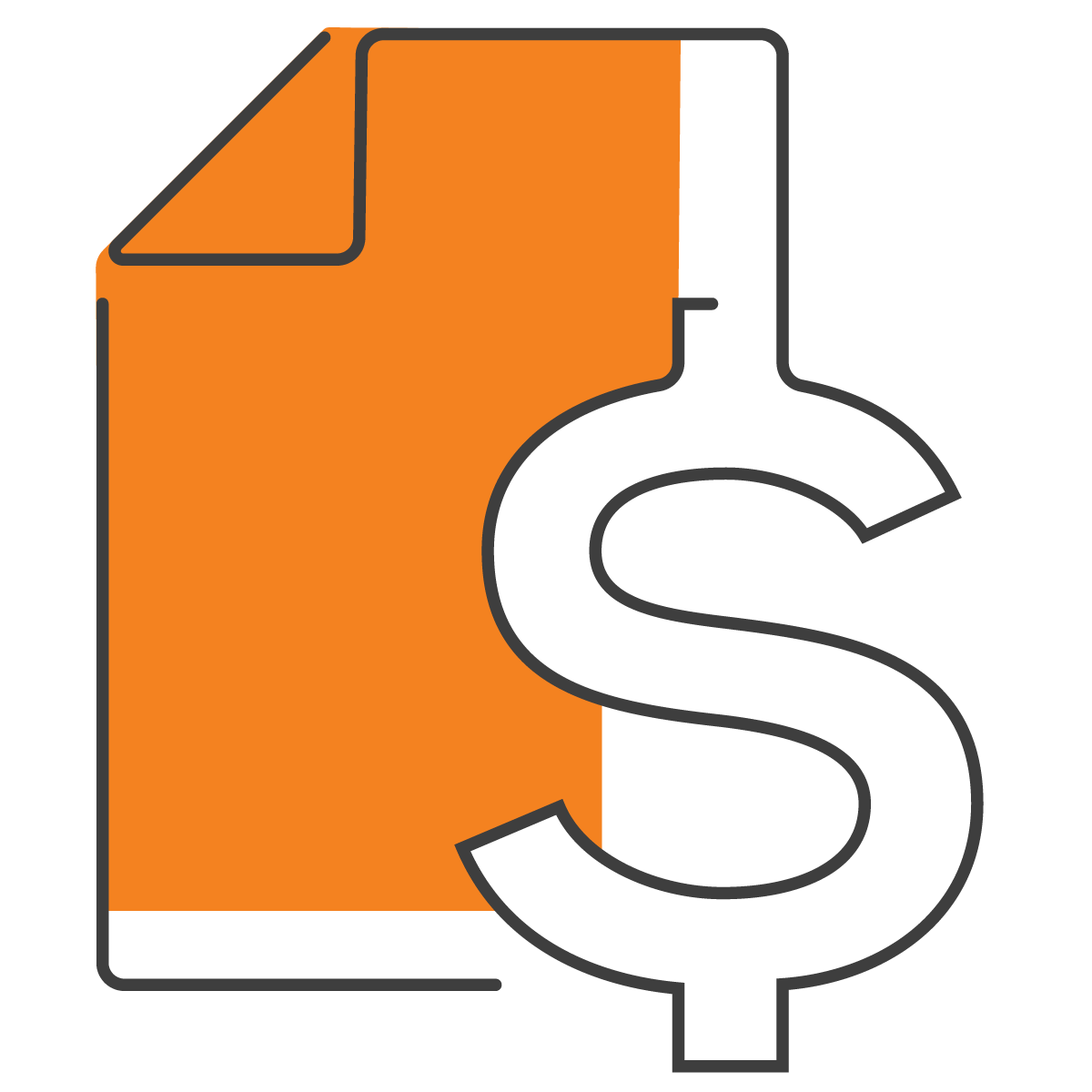 The second is that, while you can still create a great culture and work environment without offering benefits, you may struggle with your retention level. That's because 56% of US adults feel that whether or not they like their health coverage is a key factor in deciding if they'll stay at their current job.
Therefore, before you hire, really weigh the pros and cons of providing employee benefits. In the long run, it may be more costly not to offer them and continually be paying recruitment fees instead.
3. Other expenses
As a business, when you hire a new employee, you are responsible for providing them with some necessities that add up in cost. This is especially true for field service companies. Many need to give their staff work vehicles, uniforms, software licenses, mobile devices, training, and tools.
You can ask employees to provide some of their own equipment to cut costs, or go down the BYOD (bring your own device) route. This can be especially helpful if they're a seasonal worker. If you can't supply the basics, though, it may not be the right time to take on a new hire.
Looking for medical device software to manage your service business? Check out Commusoft!
4. What if I cannot afford to hire a new employee?
So, if you've added up your bare minimums, benefit costs, and other expenses and it just doesn't seem feasible to expand your team currently–that is okay! Going through this process before you hire is so important because it allows you to plan and adjust accordingly.
There are other alternatives to get the additional help you need.
You can employ a contractor on an as needed basis. Their experience will be invaluable on certain jobs, and you'll only be paying them an hourly rate based on the work they do. You also won't have to worry about offering benefits, training, or equipment.

Consider hiring a seasonal employee. While you still should offer them benefits and tools for the job, you will not be responsible for paying them a full time salary. Instead, when business is at its busiest and your revenue is consistent, you can have the extra hand you need without worrying about the costs when things slow down.

Explore different types of software that can ease your workload. While you may have to pay subscription fees, technology does not require an annual salary or benefits. Research accounting programs,

work order management software

, and marketing platforms.
All of these can streamline your operations and make your current staff so efficient, that you may not even need to hire additional employees!
3. Can you clearly define your new employee's day to day before you hire them?
Oftentimes when hiring, we want someone who can do it all. But in most cases, that just isn't practical. Your new employee can't simultaneously take on service jobs and manage the office phones effectively.
Therefore, can you identify where you and your team are struggling the most? This is important because before you hire a new employee, you want to ensure you're hiring for the right role. Otherwise, you may end up investing in an employee who unfortunately cannot make your business more efficient.
For example, maybe your main challenge right now is managing all of your job requests. You may think this is because you have a lack of field workers. And on the surface that makes sense–you have too many jobs and not enough people.
However, what if you took a deeper look into how your business is operating? Is this really happening because of a staff shortage, or is it because you aren't dispatching efficiently enough and optimizing your routes?
In that case, you most likely need a dispatcher in the office–not another tech in the field.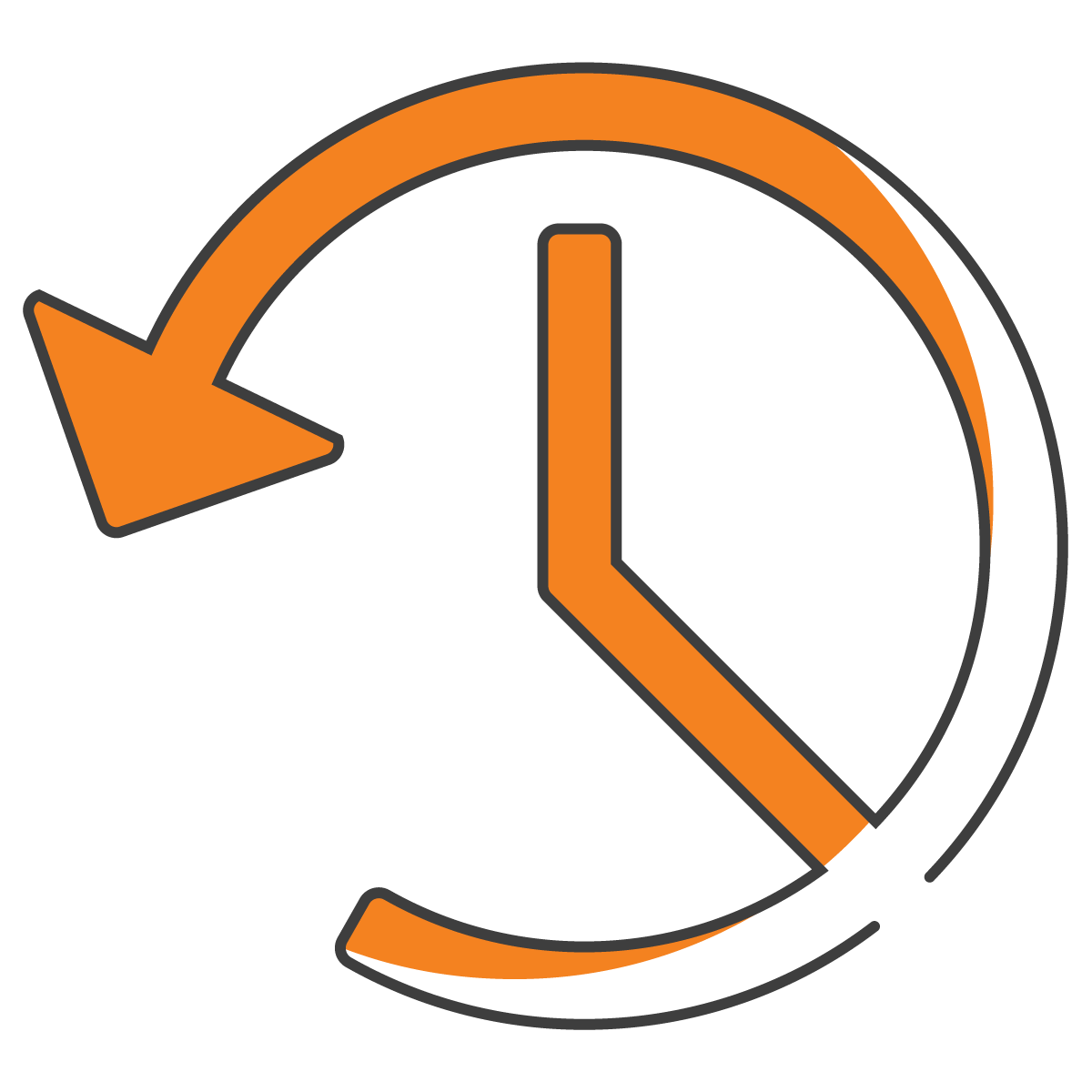 That's why it's so important to recognize your business's weaknesses and define how your new employee will fill the gaps before you begin the hiring process. It's great that you now know your company will benefit more from a dispatcher than a technician. But can you ensure they'll have enough work to fill their days?
And if not, what other responsibilities will you task them with? Since hiring can be such a costly and extensive process, you want to make sure you're getting the most out of your new employee.
If it seems like only half of their week will be filled with work, maybe you don't actually need to be hiring full-time for this role. It might be better to turn to a contractor when needed or get seasonal help. When it comes to filling temporary admin roles, there are also agencies who can help with roles like virtual receptionist or marketing freelancer.
Are you already using a software, but you're not happy with it? Here are some alternatives.
The Takeaway
Time of year, budget, and the type of position you are aiming to fill are some of the most important points to consider before you hire. If you are not confident in any of these areas, it may not be time for you to take on a new employee, or you may have to adjust your hiring process.
Before you start to look for new team members, really consider if you need their skills year round or seasonally. Then, look into your financials. What can you afford? Map out their salary, employment taxes, benefits, and costs for equipment and training. Make sure your business can realistically maintain an employee–and if it can't, start exploring other alternatives.
Ultimately, you want to have all your ducks in a row before you hire. It can be a tedious and expensive process, so there's no reason to rush into it. Instead, evaluate all of your options and create a concrete plan that ensures this is the right step for your business.
And if you found this article helpful, be sure to subscribe to our newsletter below to get monthly insights into hiring in the field service industry!