10 Tips on How to Bid for Contracts if You're a Field Service Business
June 15, 2021 | Read: 10 minutes
Remember the old saying about not putting all your eggs in one basket? Well, it applies to business as well, especially in the field service industry. Many contracting businesses lean towards either residential customers or commercial contracts, but the truth is that if you want to be in it for the long run, balancing both is a better strategy. So, you need to learn how to bid for contracts.
But where do you start learning how to bid for contracts? Start with these 10 tips:
1. Be aware of deadlines.
2. Bid for contracts that suit your business.
3. Have proof for any claim.
4. Bid on value, not on price.
5. Check your costs for errors.
6. Focus on what you can do for the client, not how incredible your business is.
7. Be a grammar nerd.
8. Don't recycle old proposals.
9. Review the buyer and the contract.
10. Employ a system to help you keep track of everything.
Winning contracts means you're going to have a lot of emails to write. Get a head-start with our free templates below!
Residential customers provide easier, quicker money and require fewer technicians, while at the same time lowering the stakes. They're often easier to please and form a long-lasting relationship, as well as simply being nicer to work with. However, if you really want to be in the big leagues, commercial maintenance contracts are a must.
These will put a strain on your resources, but they will also provide you with higher profits and a set income that doesn't fluctuate according to demand.
If that all sounds good to you, let's get down to it!
1. Be aware of deadlines for commercial maintenance contracts
It sounds obvious, but too many field service businesses commit one or more of these blunders:
Wait until the last minute to start writing their proposal.

Procrastinate on getting the accreditations they need for a contract.

Think, 'We're so great, when they see this proposal, they won't care that we missed the deadline.'
If you do get lucky and the company looks at your proposal, can you imagine the first impression you've already made? Tardiness shows a lack of commitment to high standards and pretty much implies that you will do the same when it comes to getting the work done. It means you consider yourself above the paying customer and throws doubts over any claims you might have made in the proposal.
2. Bid for contracts that suit your business
Are you bidding on every contract you come across? If so, your success rate is probably so low because many of these opportunities aren't a fit for your field service business.
Be sure your company fits the requirements and can perform the job, the buyer has no legal or ethical issues, and the terms of the contract are reasonable. 'At the very least companies have to have been trading three years, and in most cases there is a minimum turnover requirement that must be met,' according to an article in Executive Compass. 'Other compliance areas may include policies and procedures, accreditations or previous contract experience.'
3. When you bid for a job, have proof for any claim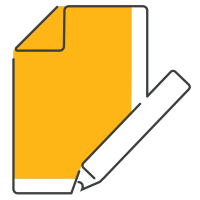 We get it, you love your business and you know it brings value to customers. But you've either owned it or worked there for a while now which makes you part of your workplace bubble. But the people reading your proposal, however, don't have any experience with your company.
So, when you say "appliances that we've installed have a 30% lower rate of breaking down" the natural response is "Really? Says who?". Therefore, it's better not to make any claims if you can't back them up and rely on your work history and reviews to show that you're more than capable of handling a big contract.
4. Bid on value, not on price
Many plumbing and heating, HVAC, electrical, fire and security, and property management businesses believe the final contract decision comes down to price. The lowest price will always win, right?
No! And if it does, then that's not the kind of commercial customer you want to work for anyway. If they're cheap when it comes to hiring you, they'll be cheap everywhere which will lead to a negative work environment and more problems than it's worth.
Instead, emphasise the great quality/cost ratio you offer. You might not be the cheapest around but the service you offer goes above and beyond. You want your quality to be so far ahead of what your competitors are offering that price is irrelevant.
5. Check your costs for errors
Your pricing is a big factor in whether or not you win a maintenance contract. You now know not to be the low-cost leader, so that's a plus for you–but you also need to be realistic about calculating your costings. There's a lot to consider in your costings, from parts to subcontractor prices. Any mistakes in your calculations can cause the buyer to discard your bid so calculate carefully!
If you're feeling unsure about what to charge, we have you covered. Check out this post on how to calculate your pricing for profit.
6. Focus on what you can do for the client, not how incredible your business is
You offer the most value, you have the best technicians, your pricing is perfect, and your customers love you. Those are all things to mention in your proposal, but when it's all about you, you're failing to put the focus where it belongs: on the client. Search through your bid for the word "we" and mentions of your business name.
If the text is packed with them, think about how to rephrase them to answer the question the client will be asking, which is "How can you help me to get the job done?" After all, we all like to hear what's in it for us. Don't get wrapped up in selling yourself so much that you don't offer real, concrete plans for the project.
7. Be a grammar nerd when you bid for contracts
You know the jokes about people who are obsessed with grammar. A double negative is like a bullet to the heart and the Oxford comma has a dedicated weekly celebration in their schedule. It's all fun and games, however, until you need to submit a formal proposal. That's when you should be running to your grammar nerd friends, begging them for help.
That's because even if you pick just the right maintenance contract opportunities and offer tons of value in your bid, if the proposal is riddled with spelling and grammar issues, your business will come off as unprofessional.
Unfortunately, the grammar check and spell check functions in word processing software doesn't pick up on every problem. Here are a few tips on improving the quality of your text:
Print out the file. You'll catch snafus you didn't notice while proofreading on a screen.

Ask someone else to take a look. Getting a different perspective is helpful in uncovering awkward phrasings, run-on sentences, bad transitions, and other issues.

Hire a professional proofreader. If you're writing the maintenance contract bid yourself instead of outsourcing it, hiring a proofreader to give your document a final going-over will be money well spent.
Remember, your proposal is a reflection on your business–so it needs to be clean and error-free.
8. Don't recycle old proposals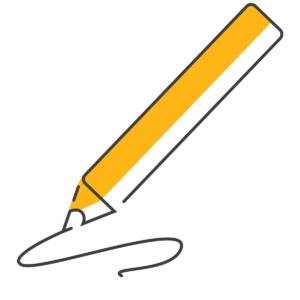 If you're not following our advice in section no. 2 (only bidding for the right commercial maintenance contracts), you may also be guilty of this one. Copying and pasting information from old proposals into new ones is a bad idea. If you do want to reuse copy, statistics, or data from old bids, it all needs to be rewritten and updated.
Every buyer is different and evaluators can tell when you're using a generic template. Also, do you really want to be reusing copy that didn't get any results in the past? We get it though, it's normal to feel like writing an entirely new maintenance contract for every bid is a daunting task. To help, we've put together this guide on how to to write a contract tender.
9. Review the buyer and the contract when learning how to bid for contracts
Speaking of compelling reading, imagine being the poor evaluator reading through piles of dry, boring bids for the job. Eventually they all blend together into an undifferentiated pile of blah.
While humor and flowery prose aren't a good fit for a professional document, that doesn't mean your proposal has to read like a business memo. Here are some style tips for keeping things interesting:
Keep your sentences short and concise.

Use bullet points and other formatting methods to enhance readability.

Keep your language positive and engaging.

Research the client – for example their website, written materials, and customer communications – so you can write in a similar style to theirs, which shows you've done your homework and treat every client like it's your only one.

Ditch the jargon and fancy words. Don't use a long word when a short one will do.

Be active. Overusing the passive voice (e.g. "The inspection was done by X company") makes your writing sound weaker and less direct. When you can, use the active voice (e.g. "X company inspected the appliances) instead. These days, great tools like

Grammarly

will identify the passive voice and prompt you to change it where necessary.
10. Employ a system to help you keep track of everything
It's ok if this is a bit overwhelming. Commercial maintenance contracts require a certain level of business knowledge and imply a high level of responsibility. After all, while they might bring in higher profits than residential work, the liability risks also increase exponentially. Having an electrician software or field service software solution in place ensures that you have the right organizational skills, financial data, and expertise to write a proposal.
This doesn't even cover the advantage you'll gain over the competition if you can prove to the contract decision makers that you're invested in keeping up with the times and making sure your company delivers the best service around. High quality tools (and what is a software if not a tool?) create a sense of trust in your business partners and the right software will instill a process transparency that commercial customers consider vital.
The takeaway
Learning how to get maintenance contracts is a big step for many companies. It tells the world they've arrived and spells future growth if they rise up to the challenge and manage it well. Commercial customers will have high standards and communicating well with them will play a big part when judging your performance.
If you want to refresh your communications, check out the template collection we've put together in order to give you a head start, here.