How HVAC Business Software Creates Unforgettable Customer Experiences
March 24, 2023 | Read: 9 minutes
A good customer experience is everything and the best HVAC business software puts you at the wheel of your operations. Whether you work with residential clients, commercial clients, or both, it's essential to ensure your clientele has a great time with your business.
After all, positive experiences translate into more repeat business, increased reviews, and a larger pool of new potential customers.
Staying organized should be a priority. When you power your business with a dedicated service call management system, you'll see organized schedules, happier customers, and higher company profits.
Let's dive into the best tools to boost your residential and commercial operations. You'll learn how you can handle PPM and reactive service workflows with the help of a dedicated HVAC business software solution.
Residential HVAC Business Software
Residential clients have a variety of needs. Whether you handle emergency call-outs, or planned maintenance, HVAC software can help you effortlessly meet expectations and provide unmatched customer journeys.
Reactive Residential Tools
Reactive situations aren't always ideal, but breakdowns are inevitable. Your company can distinguish itself by being available to customers 24/7. The best residential HVAC software operates as an extra team member, for a fraction of the price. When there's an emergency, your team can confidently rise to the occasion.
Strike Back with Intelligent scheduling
Overall, residential service and maintenance appointments take less time than commercial jobs. As a result, residential teams can fit more appointments into each day. Managing a variety of reactive jobs can be a nightmare without the right tools.
The very best HVAC job management platforms come with intelligent scheduling technology. This is a scheduling algorithm that suggests appointment times based on your team's schedules, technician distance from the job site, and drive times, all in seconds.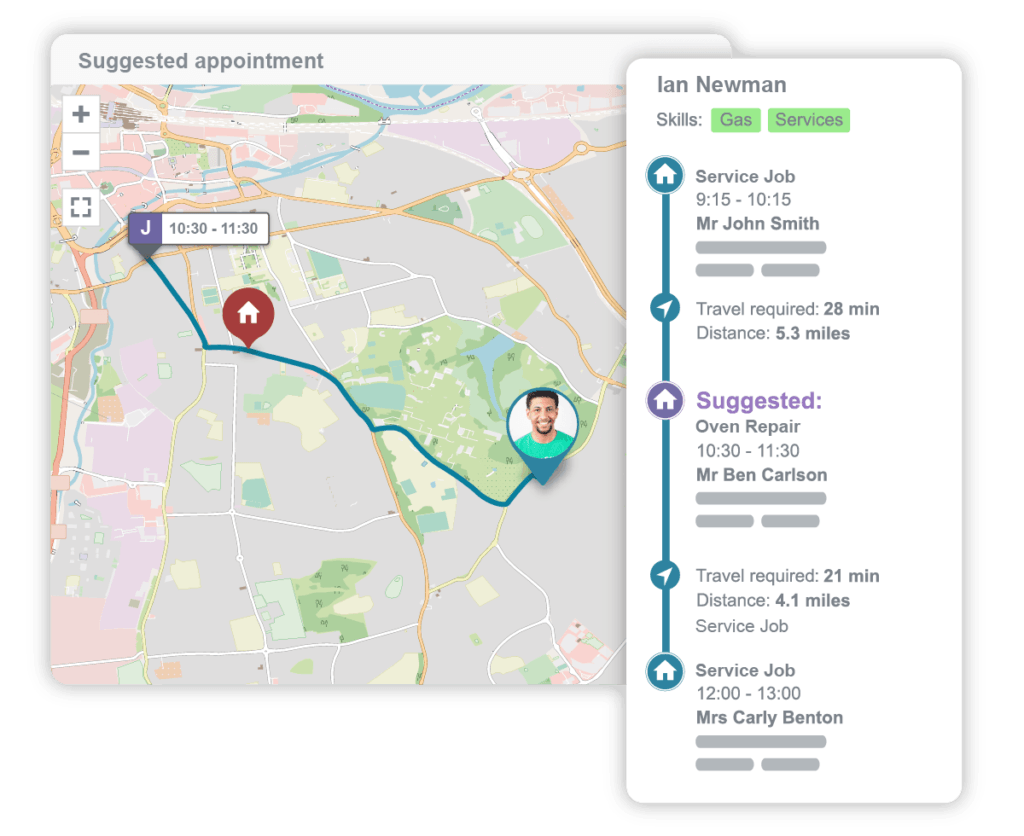 Office staff can spend less time scheduling jobs and updating remote teams, and more time on high-value tasks. This also has a tremendous impact on your customer journeys: customers will be thrilled with quick response times and reduced appliance downtime.
Keep Customers Updated with Alerts and Notifications
Last-minute breakdowns and emergency situations are stressful for customers; the right HVAC software can help you give them peace of mind. Another opportunity to show customers you care is to keep them in-the-loop with helpful alerts and notifications.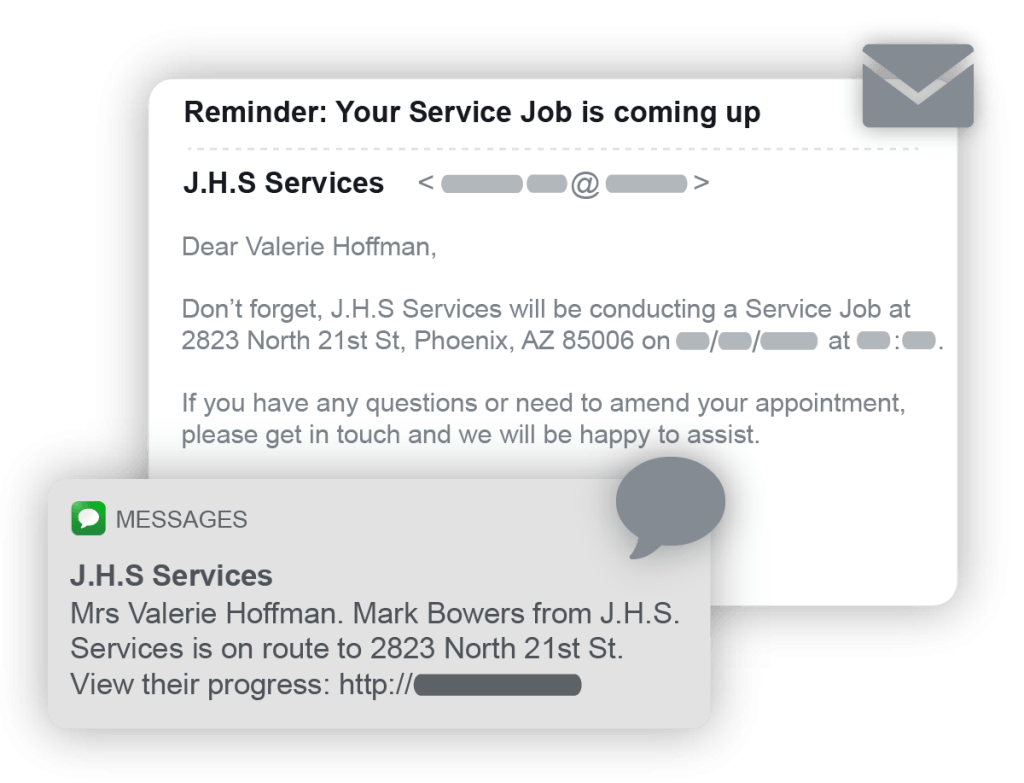 Your customers don't want to anxiously sit around for someone to help. On top of reassuring customers that your team is on their way, alerts and notification software reminds customers to prepare the job site – reducing no-show appointments.
Go Above and Beyond with Parts and Inventory Management
When responding to emergency call-outs, having the right parts on-hand and the ability to quickly order parts will set your company apart.
Your team can take it even further; some inventory management solutions offer the ability for technicians to see the parts currently in their team members' trucks and swap parts on the road. This ability can prevent lengthy trips back to the warehouse.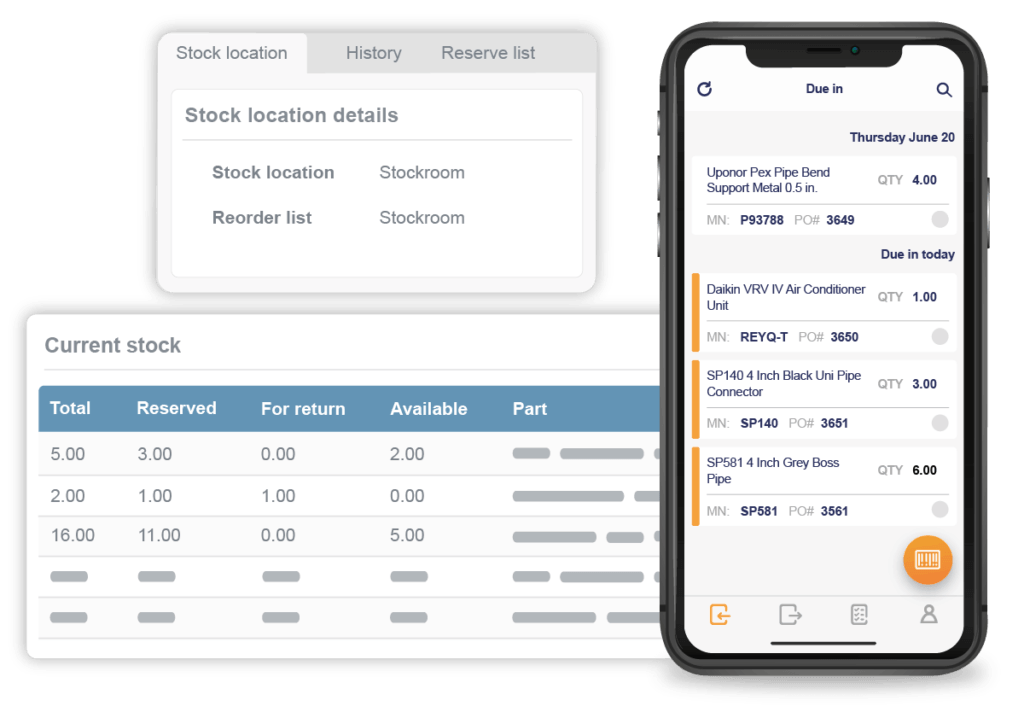 Another way to wow customers and get parts delivered quicker is to empower your technicians with the ability to instantly request parts from the field. Great customer service is imperative; and a dedicated parts and inventory solution helps HVAC businesses offer unforgettable experiences.
We've walked through ways to improve customer journeys during emergencies; let's pivot to residential PPM Workflows!
Residential PPM Management Solutions
More and more Residential customers are becoming interested in extending the life of their appliances, rather than waiting for them to fail. Providing residential customers with PPM services is an alternative way to create great customer journeys.
Let's walk through ways an HVAC software can best support your efforts.
Service Reminders
A great way to both help customers elongate the life of their appliances, and boost your recurring revenue is to consider using a service reminders tool. As you know, different appliances require different levels of involvement and service time frames to stay operational.
The best HVAC service reminders software come with a variety of customizations and automation, so your team can tailor the very best experience for your clients.
This tool also benefits your office team; there's no need to worry about remembering which customer needs to be reminded about upcoming maintenance. Automated service reminders can help your customers stay informed without your office team lifting a finger.
Whether customers choose to opt-in or not, offering service reminders shows them how much you care.
Online Booking Portal
The best residential HVAC business software eliminates the need to hire someone to man the phones overnight while extending your company availability to 24/7. Many HVAC businesses prosper with the help of an online booking portal. This software allows customers to book your services at any time of day, without needing to speak to someone on the phone.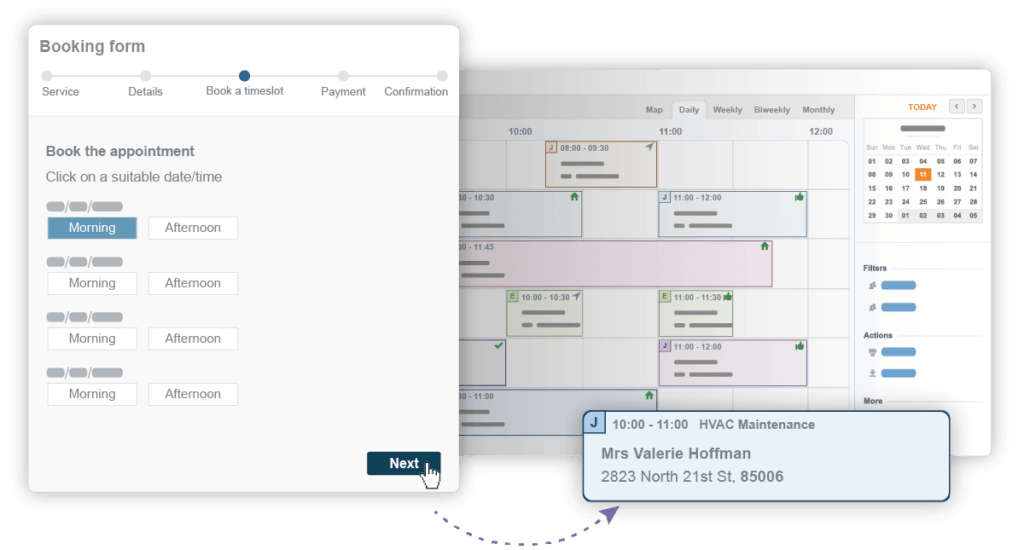 Show customers you care! If you want to take 24/7 booking to the next level, there are HVAC business management software that allow you to include a booking portal link inside their service reminder message.
Great service booking experiences keeps your company memorable and increases repeat business.
We've covered how to provide unforgettable customer experiences for your residential customers, but what about your commercial clients?
Commercial HVAC Business Software
Commercial work requires the ability to customize your services and pivot on the spot. If you're looking for a job management software, look for a flexible solution.
Reactive Commercial Solutions
While not usually recommended, there are plenty of property managers who opt for reactive services. The pressure is on; these jobs usually depend on your team to pivot and respond to critical situations.
Stay Prepared with Dispatching HVAC Business Software
Variety is the spice of life, and it's also the spice of job management software. With an HVAC business software that can handle a variety of workflows, it'll become easier for you to convince customers to switch to more proactive and preventative servicing schedules.
This level of commitment and care keeps grateful customers renewing their contracts. There's no need to stress; the best solutions take pressure off your entire team.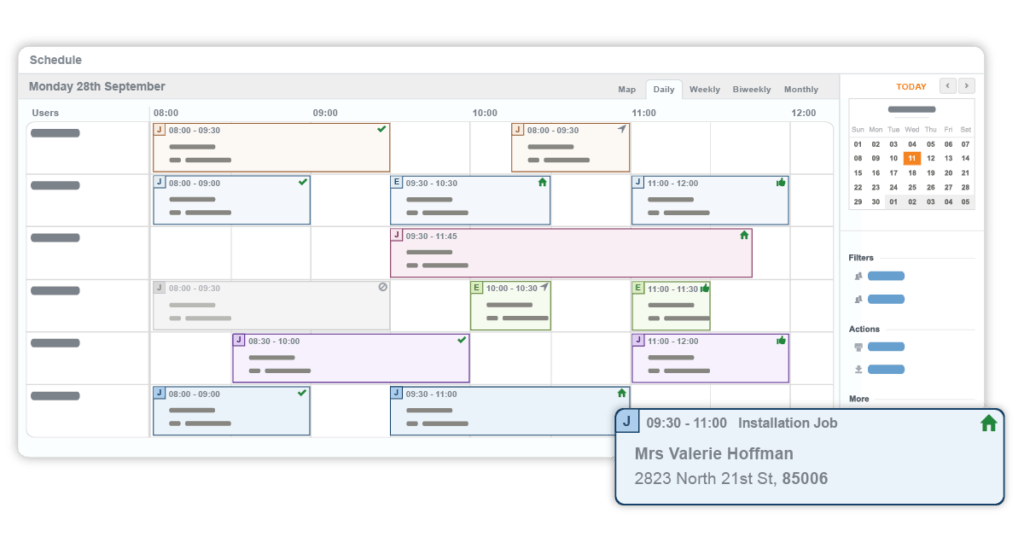 Rather than scrambling to respond to sudden breakdowns, HVAC dispatching software helps your team confidently leap to action. The best solutions make it easy for office teams to search customers, add new jobs, and search customer histories on the fly.
Being able to gather important customer data on short notice, and quickly schedule last-minute call-outs is how HVAC companies like yours solidify their devotion to great service.
Multi-property management with HVAC business software
Managing customers is difficult enough. Managing different properties can be just as difficult.
An important HVAC business software feature to look for is the ability to add multiple properties against a single customer. This seems small, but it has a big impact. Organization pays off when emergency calls arise. When customers call, your office team can easily see which property to assign the job and quickly pull relevant job and customer data.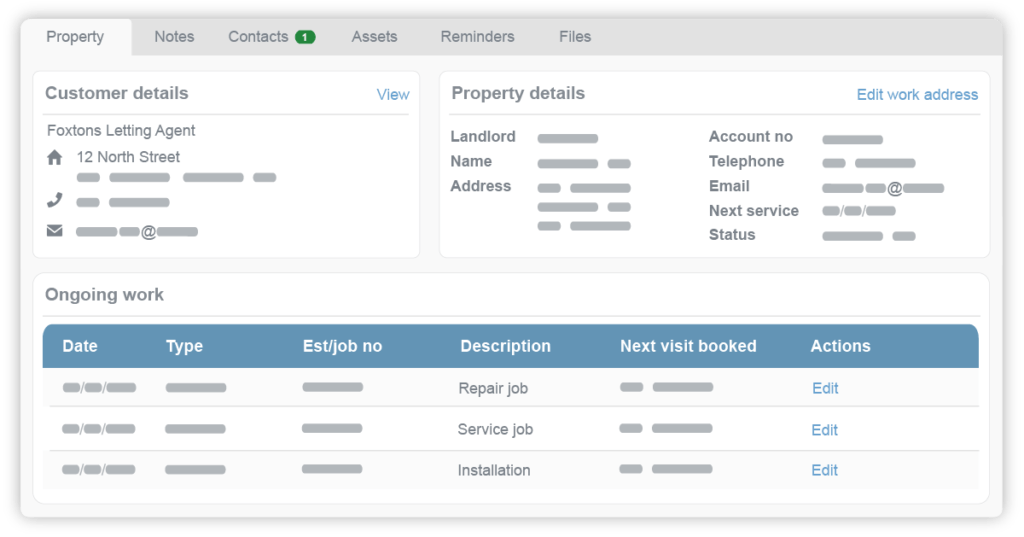 This is especially useful for properties that have tenants. You can arrange an appointment with the tenant on file, then send the final invoice to the commercial property manager.
Stay Ready with Real-time Vehicle Tracking
When customers need you most, knowing exactly where your teams are located is invaluable. Real-time vehicle tracking softwares empowers HVAC businesses to seamlessly support their team, so they can easily react to last-minute jobs.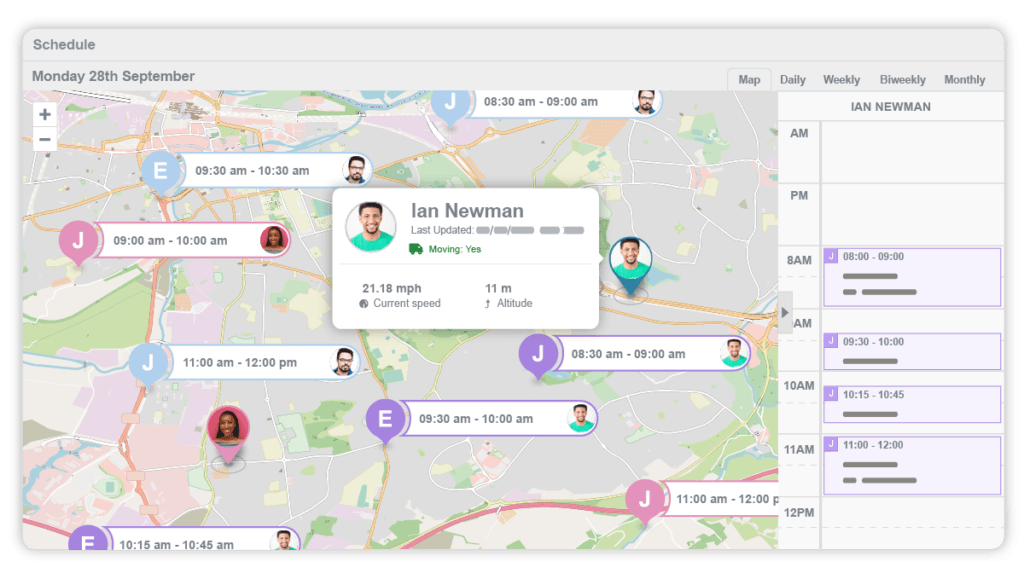 Pairing vehicle trackers with an Intelligent scheduling feature is an unbeatable combination.
These tools create the ultimate scheduling and mobile workforce management workflows. With your office and field teams constantly connected throughout the day, you can confidently jump into action when emergency breakdowns occur.
Commercial PPM Management Tools
Compared to a reactive strategy, PPM is the common and recommended servicing route. After all, most commercial clients are interested in prolonging the life of their assets with as few breakdowns as possible.
The best HVAC software keeps a PPM system running seamlessly for scores of commercial clients and their unique needs.
Let's dive into some must-have solutions.
4 Capabilities of Digital HVAC Timesheets that Boost Business Health
Customize your Services with Contracts and SLAs
Offering specialized services through contracts and meeting expectations through SLAs (Service Level Agreements) are becoming more and more of a necessity for commercial clients.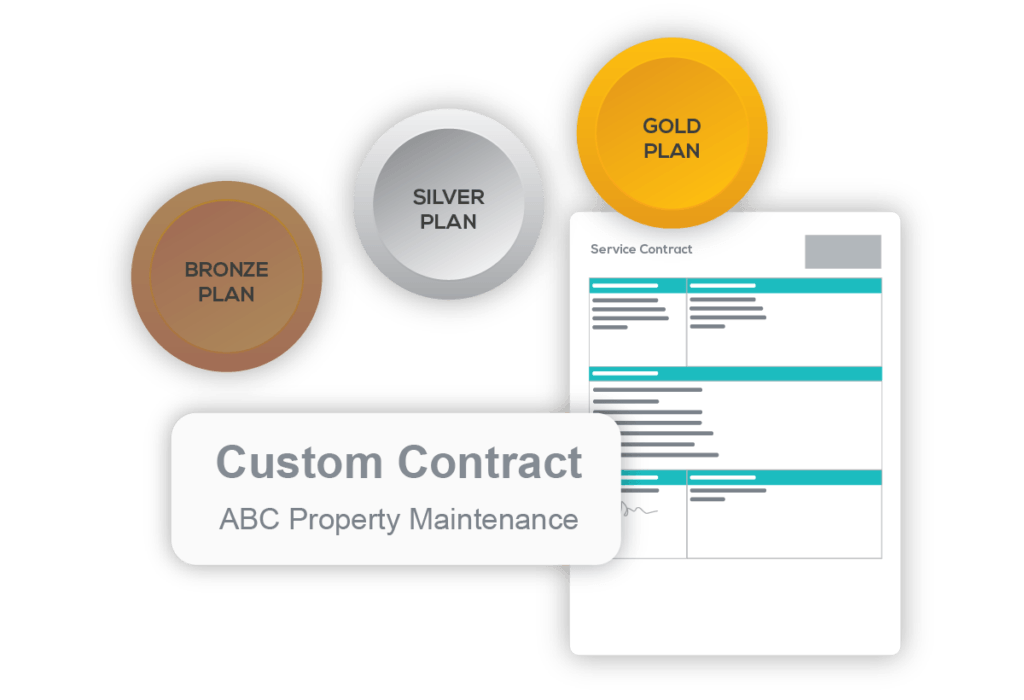 Prove your team is up for the job with HVAC management software! The best solutions come with completely customizable contracts you can enroll clients in. And as a further extension of good service, your team can implement SLAs to ensure the job gets completed correctly each time.
Get Straight to Work with Asset Management
Asset management helps teams save time looking around a property, and more time servicing appointments.
Top notch asset management solutions offer the ability to record details including make and model, brand, last service date, and which team member last serviced the asset.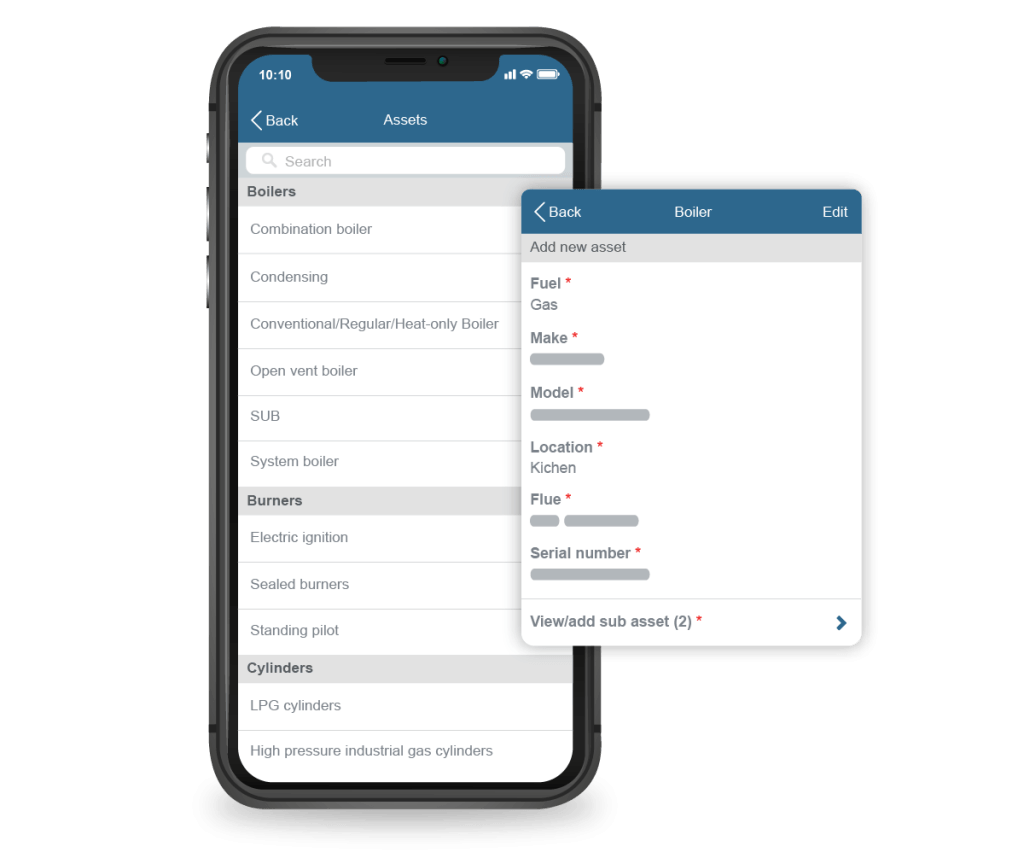 This level of organization helps teams fix broken appliances quicker and take on more jobs per day. Learn more about the benefits of asset management here.
Save Time with Advanced Invoicing Options
Want to really impress your commercial clients? Look into offering them consolidated invoicing. Rather than sending an invoice after each job, you can compile invoices into one.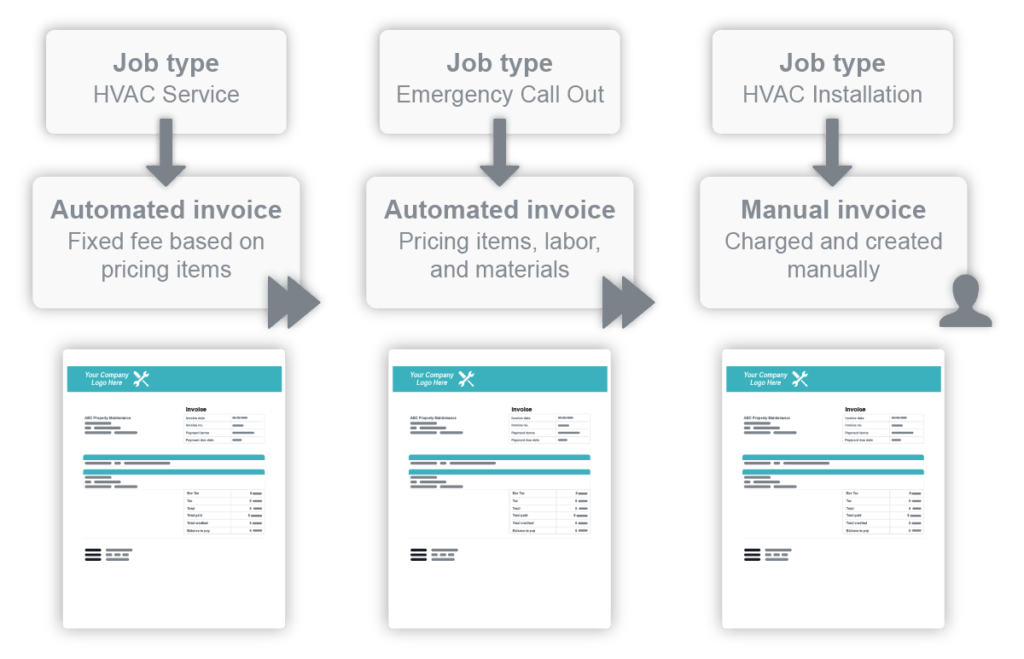 This is especially beneficial for multi-property managers; the best invoicing solutions can incorporate invoices across multiple job locations into a single invoice.
Further, another way to please customers and get paid quicker, is to offer the ability for them to pay via an invoicing portal. This solution empowers customers to pay from anywhere, and at any time of day.
Ready to take your HVAC operations to the next level?
Whether your HVAC business handles servicing, maintenance, or installations, for residential or commercial customers, or all the above, Commusoft can handle it. Commusoft is a platform built specifically for the trades. From initial inquiry to final invoice, our all-in-one system slices admin tasks by 30%, saves clients 12% on parts costs, and helps clients create unmatched customer journeys.