Recruitment & Retainment: Five Strategies to Find and Keep HVAC Technicians
October 15, 2019 - Productivity - 10 minutes
It's a tough world out there if you're looking to find HVAC employees. From a shortage of technical skills to generational changes in the workforce, recruiting and retaining HVAC technicians has become a real challenge for many companies.
If you made it here, however, you haven't given up all hope–and we're glad. Recruiting HVAC technicians isn't an impossible task, and we have five strategies that will make it easier to grow your team.
Read on or skip to what matters most to you:
1. Your Employees are Customers too.
2. Understand that Retention is just as Important as Recruiting.
3. Fostering Positive Competition.
4. Take Calculated Risks and Invest in Training.
5. Hire an HR Agency.
The fact of the matter is that if you want to increase productivity, you need to make the most out of your team. Always be on the lookout for ways you can improve, especially when it comes to the work environment. A study from Forbes shows that happy employees are more productive so make sure your team has everything they need to be successful.
This will have the greatest impact on your recruitment efforts and, truth be told, HVAC companies need all the help they can get. These days, it's prospective employees who have the advantage.
How so? It's a buyer's market out there, with more jobs available than people capable of doing them. So if you want to hire the best, you better be the best. After all, your HVAC technicians are your first line of fire when it comes to earning profits.
It makes sense to invest in recruiting them. So, how do find the best people and get them on board with your business? We've put together five strategies to get you started!
1. Your HVAC Technicians are Customers too.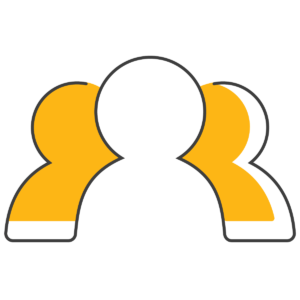 Except they don't buy your product, they buy into your culture. It's not just about branding–that's what you do to gain attention and build a relationship with day-to-day customers. Having a shirt with a logo doesn't mean you have a company culture. A truly positive culture is much subtler than that, making it very difficult to fake. It's about a working environment that promotes employee well-being and nurtures an atmosphere of sustainable growth through innovation and teamwork.
Whenever you're recruiting HVAC technicians, it will come through, starting with your job ad. If your listing is just an enumeration of responsibilities with no personality and a wage is the only reward, you'll come off as if you're doing people a great favor in hiring them. A patronizing manner is not how you get off to a good start.
In a buyer's market, first impressions matter just as much for both parties. People will be able to tell when employees are not proud of their culture with a simple search. Just like you'll check out an applicant's social channels, they'll do the same kind of research on your company. Glassdoor reviews and LinkedIn comments are a good way of finding out if your prospective employer is worth it or one to skip.
So how can you create a desirable and engaging company culture? There are a lot of ways! Some of the most impactful ones include focusing on positivity, employee wellness, and setting goals that create purpose. Reward current employees for a job well done, encourage them to use their PTO, and create goals that you can work towards and achieve as a team.
You can find more valuable tips and insights in this conversation between Commusoft's Jason Morjaria and the Elemental Wellbeing team.
By fostering relationships with your current employees, not only will you retain them, but they'll also become advocates for your business. This will make HVAC recruitment even easier. If you can grow your company through employee referrals that means less time, energy, and money spent on job ads and interviewing.
2. Understand that Retention is just as Important as Recruiting.
You'll see many business articles reporting how good it is to hire slow and fire fast. That might very well work in some companies, but HVAC technicians are not easy to find so when you fire someone, you need to be ready to take a hit on the number of jobs you can do.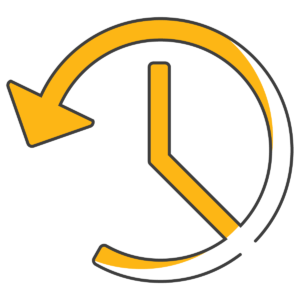 Finding HVAC employees on your terms is worthwhile because you want to make sure that an HVAC technician is a good fit. However, there's only so much you can learn about a person from a few interviews. But firing fast, with the exception of good reason and hard proof, of course, is not sustainable.
Retaining employees is one of the most common aspects of successful companies. Think about how long it takes a new employee to get used to the processes and for your team to get accustomed to new faces and personalities. No matter how knowledgeable or charismatic a new tech is, no one will hit the ground running in a new company.
Those weeks or months of reduced productivity as your HVAC technician learns the ropes are a loss to your company. It's definitely worth it, like we mentioned, to invest in training but you want to make sure your investment stays in your company.
How do you do this? Start with…
3. Fostering Positive Competition.
Do you want your employees to be competitive? Of course, you do, but you don't want them aggressively competing against each other. That's the best way to foster a negative environment. You want them to compete against themselves and their previous results, always striving to do better than last time.
Take it to the next level! Keep them in the know about their progress as a team and stress the importance of everyone pulling their own weight. This way, they'll be working together, as a team, to fulfill their goals and help you grow the business.
Learn more about Five Ways to Recruit for Field Service Technician Jobs
How do you achieve this? By improving transparency. If everyone knows what the person next to them is up to, communication automatically improves. When employees are not able to see a calendar of appointments with one glance or stock levels and parts locations, they don't know if their course of action is the best.
This goes for both admins creating work orders and technicians deciding to go back to the warehouse, unaware that there aren't any spare parts left. Sure, some managers are apprehensive about security and privacy, but this is why good HVAC management software has access levels, where only certain users have access to the full system. All in all, when every employee is confident in their work, chances are they'll be more productive and positive.
4. Take Calculated Risks when You Find HVAC Technicians and Invest in Training.
We've heard managers scoff over and over again when hearing this. Why educate employees? So they can go to our competitors? Well, you remember our previous point about the value of retaining employees, right? There's a well-known quote that says "What if I spend money on employees' education and they leave?" and the answer is "What if you don't and they stay?".
Retaining is vital but unproductive employees who make mistakes because they don't know any better are an incredible drain on your resources. They can also be damaging to profits and alienating to customers. Shift Elearning put it into a great infographic:
Research shows that offering employees opportunities to learn new skills is a benefit that attracts a lot of talent. Moreover, it allows you to tap into a stream of potential employees that other companies have passed over due to a lack of skills. A good manager will know that skills can be taught but personal values and personality can't.
You'll be better off training a more inexperienced employee (who will automatically demand a lower salary) than hiring someone who knows more but can't be bothered to show up to work or creates a negative atmosphere. Being able to advertise learning opportunities, such as software training and support in gaining relevant qualifications, in your HVAC recruitment ads (and keep true to your promises!) will give you a real edge against the competition.
5. Hire an HR Agency that Specializes in Recruiting HVAC Technicians.
Depending on business priorities and size, some HVAC companies reach the conclusion that having their own HR department is a must. However, hiring HR specialists is not easy either. You might find that as business picks up or slows down, they won't always have a job to do. So when considering how to recruit HVAC technicians, it might be a good idea to use an HR agency and test the waters.
A specialized HVAC recruitment agency will provide you with the best talent in your field, as well as take care of the screening process and preliminary interviews. This can especially be a big help to companies that don't know how to find HVAC technicians. In some cases, it may be best to seek professional help and learn the process from them.
Check out the best HVAC software you'll ever find!
Interviewing to Find the Top HVAC Employees
If you're going to find the most ideal HVAC employees for your company, the process starts with selecting and interviewing the candidates that apply. Make sure you're asking the right questions to figure out which potential employees best fit your team chemistry.
If you need some help navigating the interview process – take a look at our blog which breaks down the best way to interview and find maintenance technicians
The Takeaway on HVAC Recruitment and Retention.
By using these five strategies, you can optimize your company and recruit more HVAC technicians. Growing in a sustainable manner is key.
You don't want to rush into hiring but you also don't want to be overwhelmed with work before you finally take the plunge. A good company is one that invests in both new employees and existing ones, providing them with opportunities to learn and improve themselves.