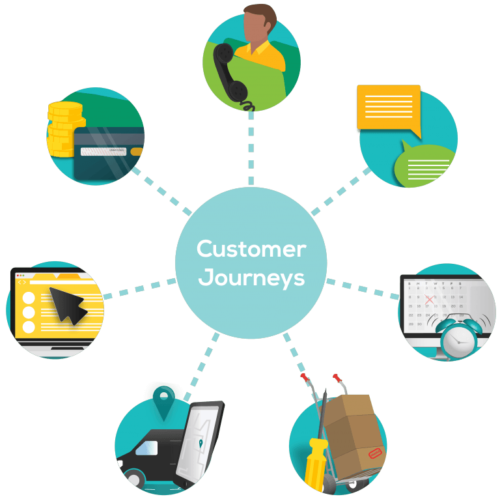 Customer Journeys Are About More Than Just Reviews
What Are Customer Journeys?
More than positive reviews or good communication, customer journeys represent all the interactions a customer has with your company. From booking, to call-out, to payments and more, discover how much easier it is to increase your revenue when you focus on the journey! Take a step back to appreciate why these journeys are important and how they fit together...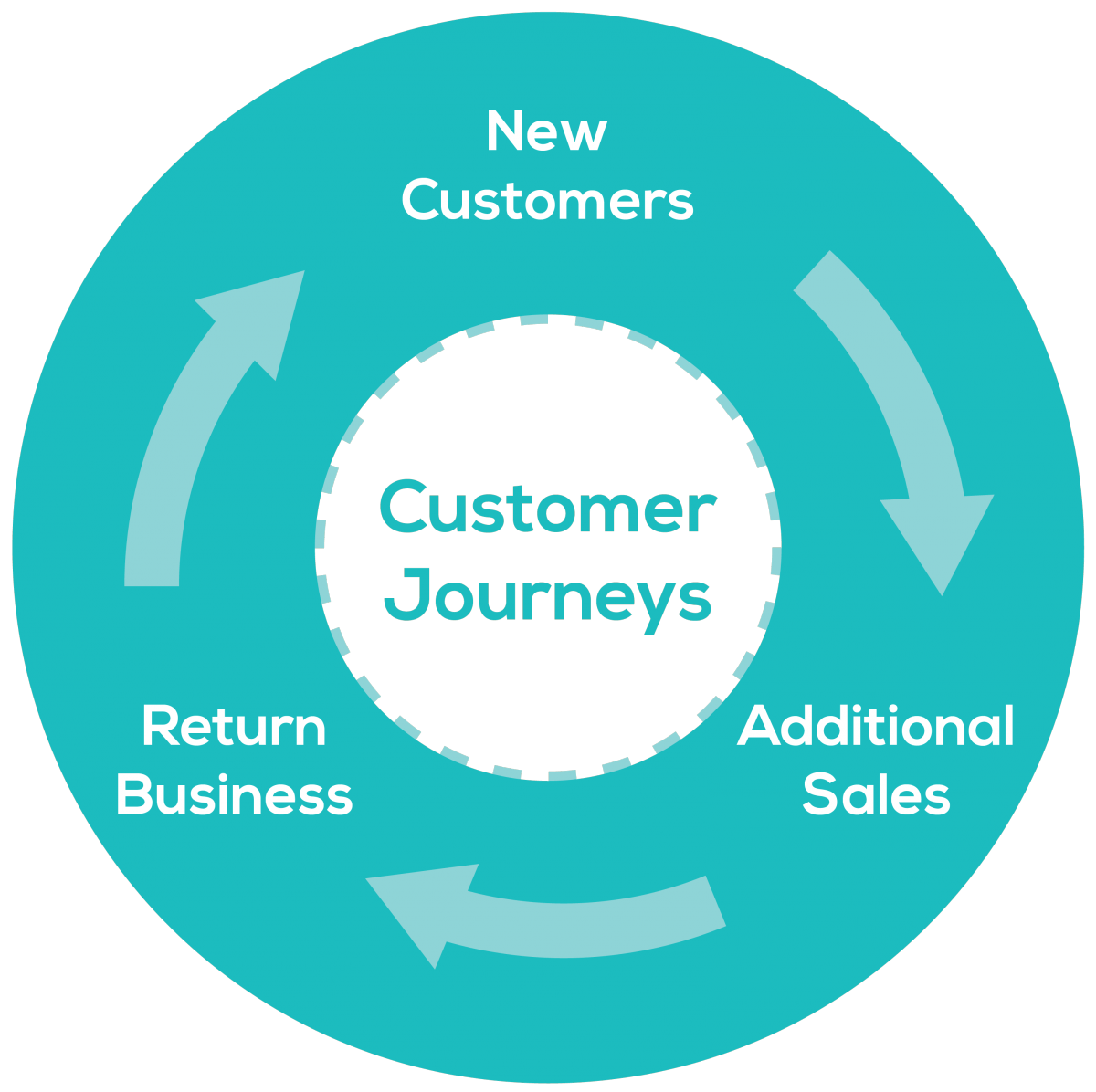 Customer Journeys Are the Key to Growing Your Success
Why are customer journeys important?
Growing a business is all about keeping the momentum going, which means frictionless customer journeys are essential to unlocking your revenue potential. Keep a steady stream of new customers, encourage repeat business, and up-sell your services time and time again. Improving these journeys means securing great benefits for your team, as well...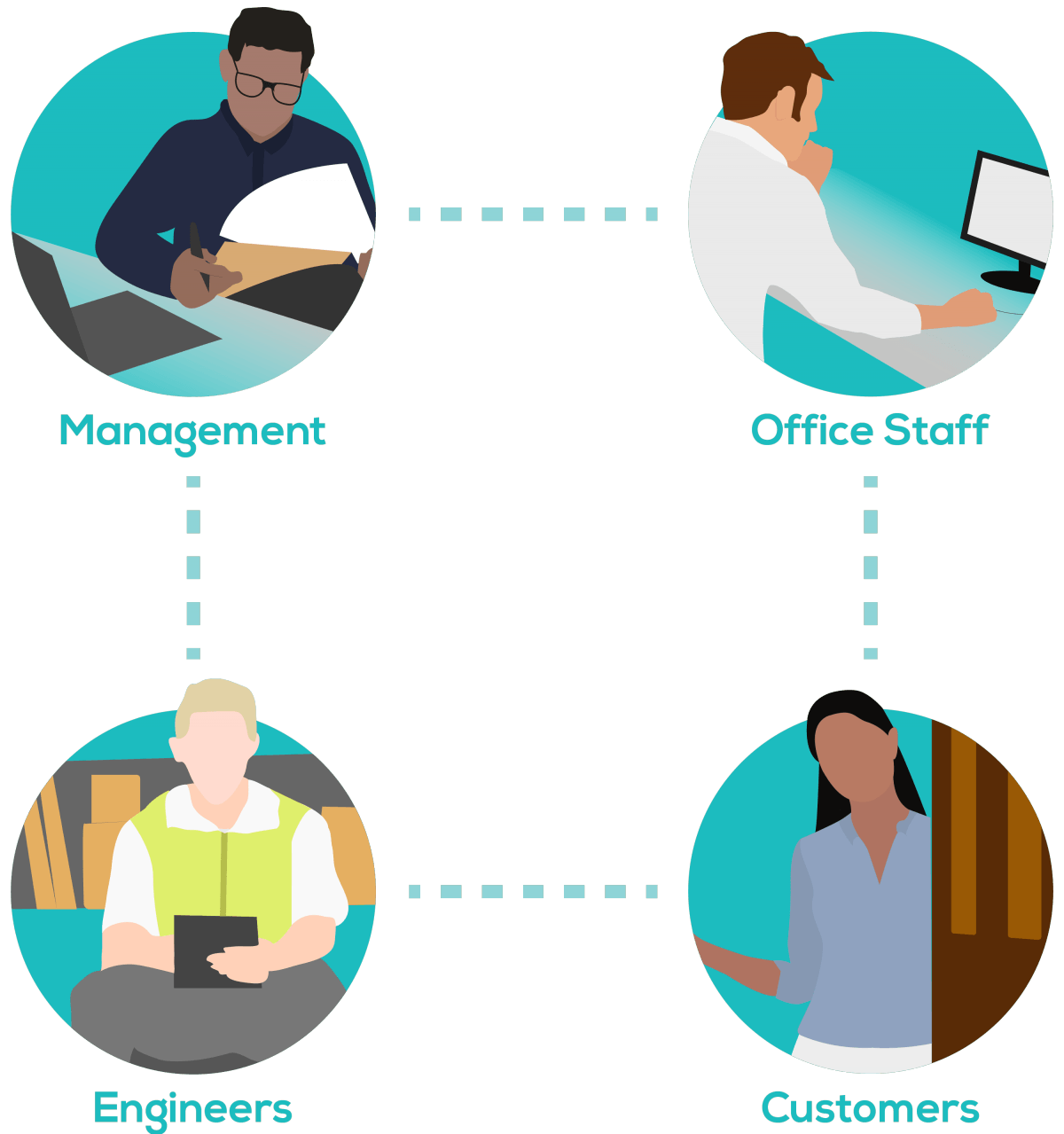 Automation Can Improve Any Customer Journey
How can customer journeys be optimized?
Customer journeys should flow smoothly from one to the next and they can with automated tools! By empowering customers with self-service features, your admin team can focus on growing the business, while your technicians are supported in offering their best service. When automation is in place, there's no limit to what you and your customers can achieve!
35%%
improvement in customer feedback
10hrs%
saved managing schedules
20%%
reduction in no-access jobs
Benefits of Frictionless Customer Journeys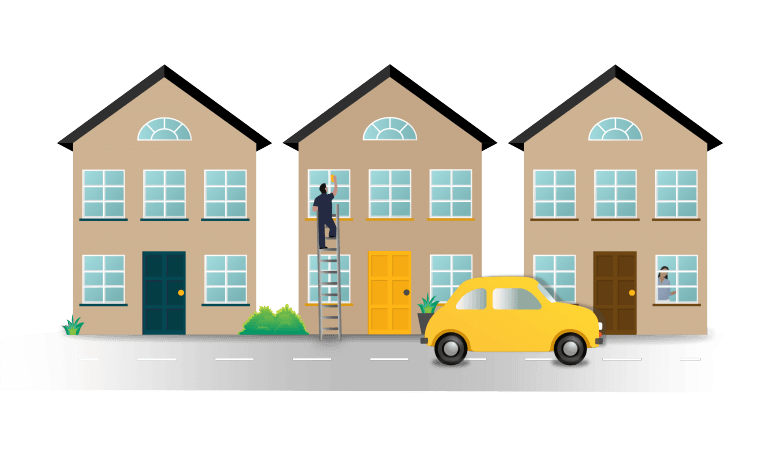 Bookings made simple

A smooth booking process makes it easy for customers to find your business and book their own appointments online at any time of day or night.

More repeat business

When you get your customer journeys right, satisfied customers will keep coming back, generating both recurring and reliable income for your business.

Clear communications

Customers appreciate clarity when you'll be visiting their homes, which you can offer with transparent confirmations, reminders, and 'on the way' messages.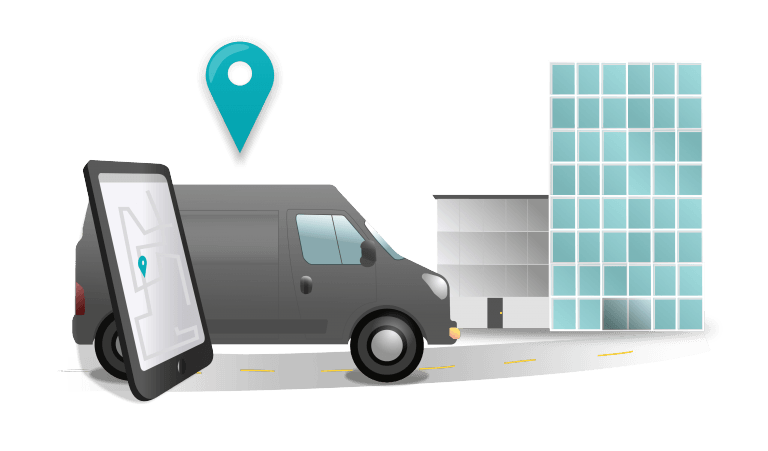 Handle complex work

Commercial customer journeys aren't always simple, but friction can be reduced with service contract management and planned preventive maintenance.

Stay in the know

In order to keep things streamlined, you'll need access to detailed property and asset history so you can respond swiftly when the customer needs you to.

Meet expectations

When customer journeys run smoothly, so does your business, allowing you to meet your service level agreements and customer expectations.
Visualizing the Customer Journey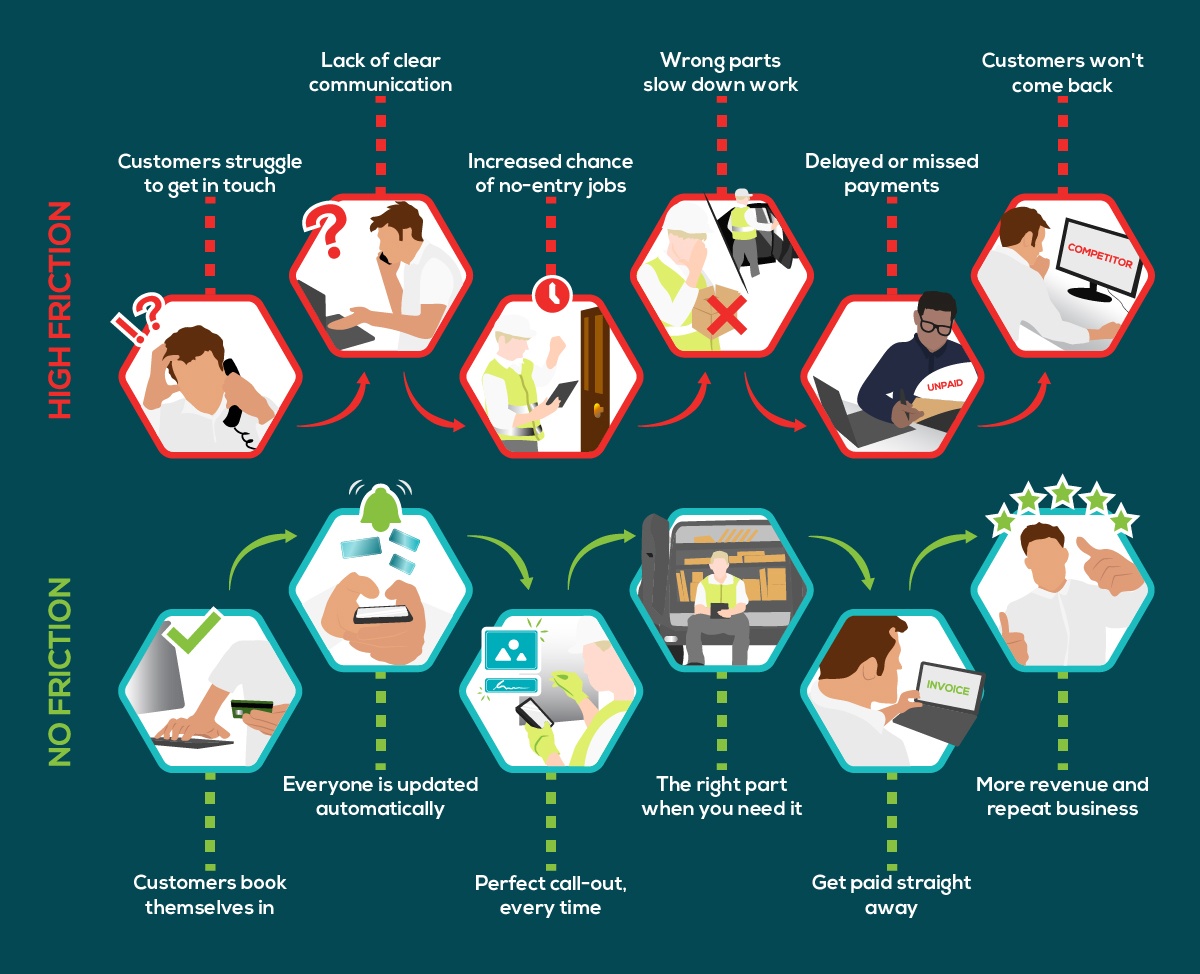 Your Customer Journeys Reimagined
More About Customer Journeys