Success in the Field: Improving Customer Journeys
March 23, 2020 - 8 minutes
"People need to figure out how and when to communicate with their customers. And the only way to do that is to walk in your customer's shoes"
– Jason Morjaria, Commusoft CEO
"Success in the Field: Improving the Customer Journey" illustrates the benefits of approaching business from the customer's point of view. According to Jason, to improve customer journeys, it's essential to first look at your own experiences as a customer.
Jack's story
In the video, Commusoft's Head of Sales, Jack Sargent, shared an experience where he took the day off work for a service appointment only to discover that his technician failed to show up. This happened twice before a technician finally turned up to perform the requested service.
Jack expressed that even though parts of the experience were positive – such as the online booking journey – the overall experience felt irritating because he made plans to be available, only to be let down twice.
So, what could have made this experience feel less disappointing?
According to Jack, one way to improve customer journeys is for the office to update customers. Had the office let him know know the technician was running late, he would have had a better experience. After all, it gives peace of mind that someone is actually on their way.
"They could have sent through any communication to let me track my technician, or notified me that they were running late, and then eventually notified me when it was canceled. Then they could have actually sent me a way to reschedule it," he said.
Jason's story
Next, Jason shared a time when he had a similar experience with a service technician. The company said the technician would arrive between 8 am – 6 pm, and assured him the technician would "definitely be there before 6 pm".
Jason reflected on what a crazy time window that is, not only being vague, but because it required he take an entire day off work, not just a half-day.
"If you weren't in a company that was quite as flexible, what are you going to do? Take a whole holiday day just for someone to come in? I think that's where some businesses maybe aren't thinking of their customers," Jason said.
"It's like, one minute to six, the guy turns up, which is fine technically, exactly what they said they do. But as an experience or as a journey for me, it just wasn't necessarily a positive one," Jason said.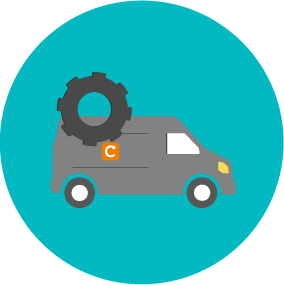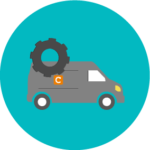 Jason felt the technician ended up doing a good job, but he was disappointed by key aspects of the customer journey, which colored how his overall perception of the experience. 
"We're so used to companies thinking about our feelings and our anxieties during their process. In this case, it feels like no one at that company had ever booked their own business. I think walking through walking in your customers' shoes is such an important part."
This is precisely what customers want; and this is a great way to improve customer journeys. Customers want companies to care about them and think about things from their side. 
"So we're talking about communicating with customers, keeping them up to date, and really understanding those anxieties so that you can put measures in place. Whether it's a simple confirmation, whether it's an appointment reminder the day before, or 'on our way' messages," Jason said.
"I know we've seen some fantastic examples of that. Uber is a perfect example where you've got real-time information. You book a car, it's on its way, you can physically see that car: that's incredible!"
Below are different touchpoints of the customer journey where Jason and Jack had ideas of how companies can best handle appointments in the future.
Booking appointments
People like certainty. To provide this, you can use technology to send booking confirmations and appointment reminders.
You can send an email or text confirmation right after the booking has taken place and an appointment reminder a day or two, or even the morning of the job. This assures customers that they should in fact make plans to have you come and carry out services.
With Jason's experience, especially with his appointment being over a week away, he would have appreciated the company reaching out to him with confirmation.
"Because it was so far away, it helps to have a reminder just to say, 'Hey, we haven't forgotten about you. This is still on the books. We're still doing this tomorrow.'" Jason remarked.
Day of the job
To prevent customers not knowing—or feeling anxious about when their technician will arrive—sending a message to let them know when their technician is on the way is ideal.
This way, there's at least some notice of arrival time and it reassures the customer that they'll get a service that same day.
With lateness, if the technician is projected to be later than the agreed upon time, it's helpful to send a quick, professional text message to let the customer know. That way, at least then the customer knows what's going on instead of being left in the dark, which is a recipe for more frustration.
A great solution to improve customer journeys is to utilize technician tracking. This gives customers a notification when their technician leaves for the job, and lets them track them in an Uber-style map on the way.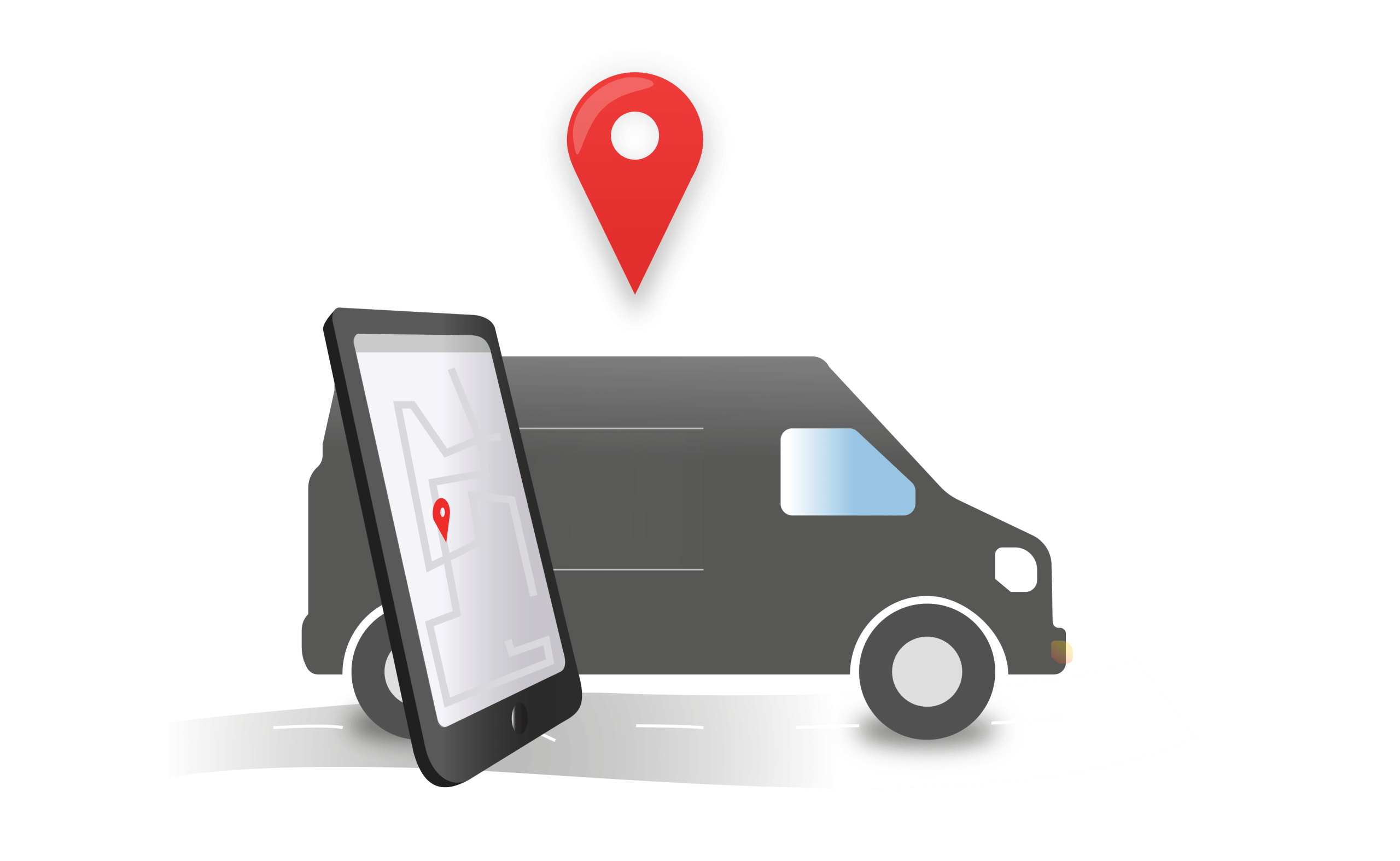 Invoices
With sending invoices, time is of the essence; timely invoices improve customer journeys.
According to Jason, it's effective to send the invoice shortly after the job is completed.
"I think from the client's perspective, there's definitely something to be said about invoicing faster"
Jason expressed how with his appointment, he had a problem with his boiler and the service was able to fix that. This put him in a positive mood and made him feel ready to pay the invoice shortly after the service was completed. 
"If they'd waited a week to invoice, my problem has gone by then," he said. "If the contractor sends the invoice the same day, or next day, then I'm more keen to pay. But the longer it goes on before I get the invoice, it's not top of mind."
Jack agreed and stated: "The optimal invoice journey includes receiving the bill quite quickly after the job has been done, or even while the tech is still on site."
"Payment wise, it would be ideal to have as many options to pay as possible, e.g. cash, credit card, contactless, etc.," he continued.
From the customer's perspective, Jason noted that it's helpful to settle the invoice on his own time by clicking on a link in his email, paying with a credit card, and getting a confirmation on the screen to say it's been paid. All of these touches made his payment journey a positive one.
Additionally, using invoicing software can be an effective move. Invoicing software allows a customer to view and pay their invoice on their phone or computer. By sending the invoice electronically, the customer has a simple, secure, and convenient way to pay.
After the job
Your job may feel as though it's over after the invoice is paid, but there's a bit more you can do, and it relates to obtaining valuable customer insight.
"I think it's important to have an outlet for customers to go back and say 'it was amazing' or 'it wasn't so great'. Because at the end of the day, how are you supposed to go back to your technicians and how are you supposed to look at your business as a whole if you have no idea how successful it's been?" Jason said.
Without this input, there are both successes and issues that you don't have awareness of. Customer insight is key for business growth.
"From the [customer feedback forms] I've seen, the feedback can be pretty vocal in terms of where the holes were lying in the journey," Jason mentioned.
Thanks to modern-day technology, these surveys can be created and sent using field service management software.
"And I think the question, then, is 'how do you make getting that feedback as automated as possible?' Because you don't want it to be another admin task that your office has to do,"
An after-sales care portal, through job management software, allows you to automatically send a feedback form once the job is completed.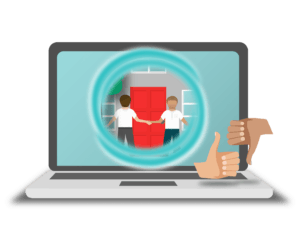 Takeaway
In short, it's vital that you ask yourself how things look and feel from your customers' perspectives.
"The only way to do that is to walk in your customer's shoes. Map it out on a big whiteboard. Ask yourself, 'what are the stages the customer goes through?'" Jason said.
He continued: "If businesses map it out, then you can introduce rules and processes to make sure that every single customer journey is on point."
When your customer journeys are optimized, you give your business the best possible shot at providing the ideal experiences which keep your customers coming back.
Commusoft's field service management software has portals that help you communicate more effectively with your customers. By providing online portals at five touchpoints of the customer journey, customers are able to experience a smooth and memorable process with your business.