What is an Automated Invoicing System for Field Services?
December 3, 2020 - 9 minutes
Your technician is at a customer's property, the job is complete, and now they need to be at their next job. The question is, how will the invoice get delivered to the customer as soon as possible? That's where an automated invoicing system comes in.
What is an automated invoicing system?
To put it simply, using an automated invoicing software means that right when the job is marked as complete on your technicians' device, the invoice is sent to the customer. In the background, the cloud-based software creates an invoice and sends it via email to your customer. Your customer receives it and pays online using an online payment portal. The invoice is then automatically marked as paid in your job management software.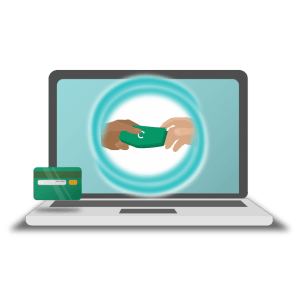 All you need to do on the back end is set your prices and select which services you want to automatically invoice, then the software takes care of the rest. If you have certain parts used for the job, you can add those and when it's time to invoice, the parts will be automatically added to the invoice for you. 
Is an automated invoicing system flexible at all?
If you don't want to auto invoice certain jobs, like jobs with more complicated pricing, you don't have to. You are in complete control over which jobs you automatically invoice and which jobs you manually invoice. For example, you may decide all service jobs with a fixed rate will be auto invoiced.
You can set up your prices at the job level, meaning that for example, you can set all toilet repairs to bill at a fixed price, such as $250. When you have an appointment booked with this job description and the technician marks it as "Done" on their mobile app, an invoice goes out automatically for $250.
If you want to charge customers different prices, you can do that, too. For example, you can set up your system so estate agents with 5+ properties receive a discounted rate since they work with you more frequently. You may also want to decide to have unique prices for schools, government entities, private customers, etc. Setting customer-specific prices will override the default price for that service, ensuring you don't charge them at the wrong rate.  
It's also common to charge different rates at different times of the day or on holidays. Automated invoicing will allow you to set different prices so Monday to Friday, 9 am to 5 pm, the service fee might be one rate, and then after 5 pm or during the weekend, you charge a higher rate. 
What types of invoices does an automated invoicing system work for?
Quotes
In this situation, you send a quote to your customer, and then the invoice that's later sent over will be a reflection of what you quoted. So if you quoted a drain unclog job for $185, then that's what will be automatically invoiced once the job is complete.
Flat rate jobs
Service jobs or other jobs where you can predict the cost ahead of time are good candidates for flat rate pricing. An example would be a filter change for an air conditioning unit where the fixed price may be $185 every time.
Time and materials
For jobs where it's more uncertain how long the work will take or what the work will involve, time and materials pricing works well. For example, an AC unit is broken, but you're not sure what the fault is yet, so you are going to have to charge by the hour. 
Charging hourly doesn't mean that you can't also have a fixed fee portion. This could look like a call-out fee for the first hour, or can be a fixed fee for an inspection. Let's say the fire alarm inspection costs $125, and every hour after that it's $115/hour rounded to the nearest 30 minutes. By the way, your system should allow you to round time up or down based on your settings. If you don't want to charge another hourly cost if it's been less than 10 minutes longer on site, you can set up your automated invoicing system to do so.
Why should you use an automated invoicing system?
Here are the top benefits of automating your invoicing process:
Speeds up cash flow

Saves time with invoicing

Provides for more accuracy with invoices
Speeds up cash flow
Late payments can be frustrating and slow down your cash flow. It's even worse if you don't get paid for your work at all.  To put it simply, the sooner you send the invoice, the sooner you receive payment, and this contributes to a more stable revenue stream for your business.
You likely have a large volume of invoices to generate, send off, and process each week. And this costs you not only a significant amount of time, but it also costs money since your staff has to complete these tasks manually. If you're using paper and paying to mail your invoices, you have even more added costs. 
Industry Week has cited research on the topic by Sterling Commerce and found that manually-processed invoices cost, on average, $30 per invoice to process, while fully-automated invoices average only $3.50 per invoice to process.
Customers have a lot going on, and for better or for worse, paying their field service invoices isn't always their number one priority. Oftentimes, it's not that customers don't want to pay but that they're busy and forget or simply procrastinate. Eventually, most will get back to you, but by that time, your cash flow is already suffering because of the late payments. 
Right when your customer's problem is solved and you're top of mind on their gratitude list, you will want to send your invoice. Their motivation to pay right away decreases the more time passes after the job. Allow them to pay the job right when the tech is done and they're at their happiest, and you have money in the bank straight away.
Cutting back on your admin costs, getting paid sooner, and boosting your customer service—what could be better?
Saves time with invoicing
Rest assured, you're not alone if your current invoicing system is eating up a significant amount of admin time. The good news is, this doesn't have to be the case.
Gone are the days of your tech finishing the job, informing the office staff, only for them to have to scan a job sheet and write an invoice, before it can be sent to the customer. All the while, that customer's motivation to pay decreases significantly. 
Additionally, an automated invoicing system requires fewer follow-ups and less time spent on debt chasing. Driving more efficiency with invoicing gives your staff more time to focus on higher-value tasks, such as attracting new customers and growing your business.
Provides for more accuracy with invoices
In business, consistency is your friend. Inconsistencies can occur with manual invoicing, like if there's unclear communication among the team or a disorganized filing system. According to the same Sterling Commerce survey: Each paper invoice error costs companies $53.50 on average to correct. 
Using a cloud-based automated invoicing system means you can't lose important information, because your parts, technician labor rates, job details, and client contact details are all in your job management system. When everything is in one secure place, the invoice gets sent to the right person every time.
Make sure you get paid for your hard work. This means all your invoices get sent the moment the job is completed. Thanks to your field service software, you will have clear records saying which invoices have and have not been sent. The customer's account will also register any debts or payment issues for future reference so that your admin knows to take advance payments or deposits from those who have a history of difficult payments.
Additionally, errors like overcharging or undercharging can damage the customer experience and leave an unprofessional impression. These can result in underpayment or late payments because the customer is confused or, worse, angry for being invoiced more than they should have. Everyone makes mistakes from time to time, but automated invoicing reduces that to the minimum by pulling the information for you and leaving less room for billing errors.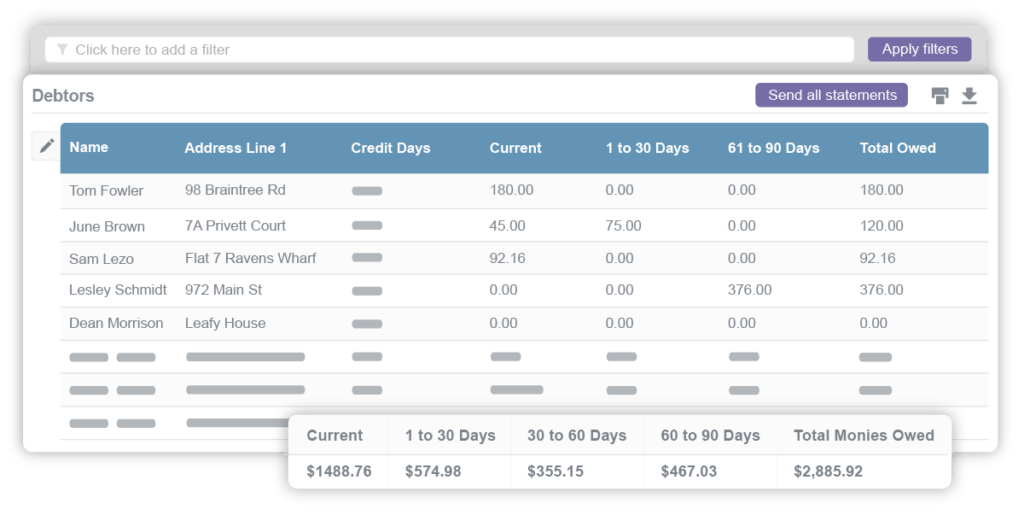 Most likely, your technicians are experts in their trades, not billing and office work. 
It's not always ideal for technicians to prepare the invoice on-site after they just finished their job and have to get to the next one. There's very little time in their schedules for paperwork. Your tech might also not know all the up-to-date prices, so creating invoices on site without the automated functionality could require a call back to the office, or it could end in a costly mistake. Neither of these things leaves the job on a good note.
Takeaway
To conclude, automated invoicing systems will lead to a greater return on investment for your business. It doesn't need to be such a headache for something as reasonable as getting paid for the work you completed. Instead of spending tons of time creating, sending, and following up on invoices, let your automated invoicing software take on that burden for you.
Commusoft is an all-in-one work order management software for field service businesses. By automating your most time-intensive tasks, we boost productivity and allow you to focus on delivering the best possible customer experience. Commusoft offers digital tools such as scheduling, CRM, quoting, and more. 
To learn more, click the button to watch a short video on how Commusoft works.