Benefits of an All-in-One Sales and Jobs Software
August 10, 2023 - FSM Software - 9 minutes
From initial contact creation to the final invoice, expertly managing each step of the customer journey is how the best trades businesses stand apart. But they don't manage these processes alone; they reap the benefits of all-in-one software! Ultimately, having the right systems in place makes it easy to thrive in any scenario.
Today we'll discuss what all-in-one business management software is, what features to look for, and how the right solution can benefit your team.
After all, in order to be the very best, your team needs the very best.
What is an all-in-one software for the trades service industry?
All-in-one software is a digital platform that seamlessly integrates different solutions into one end-to-end experience. Many, if not all, trades businesses, like electrical, HVAC, plumbing, and more, need sales and job management platforms to manage their full operations and exceed customer expectations.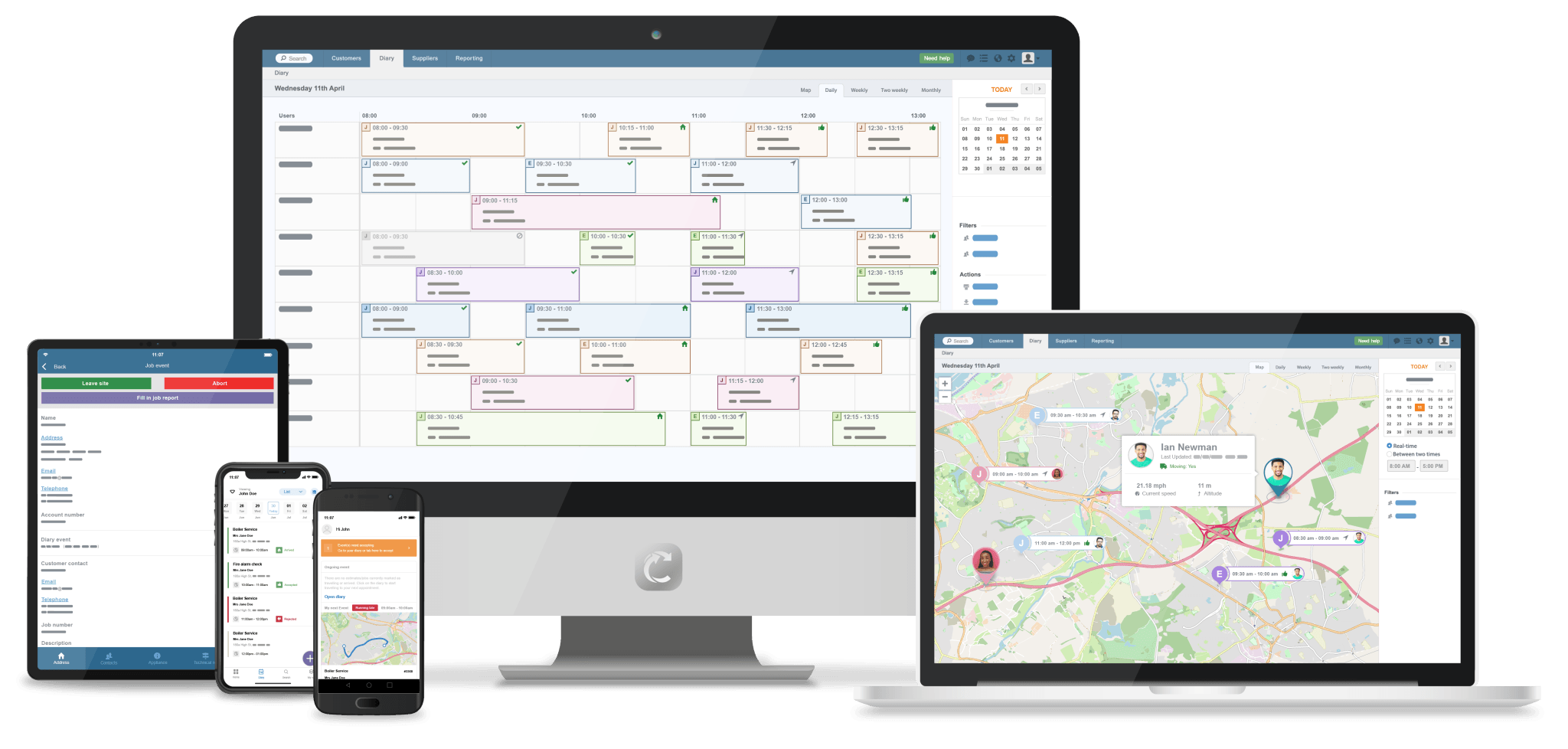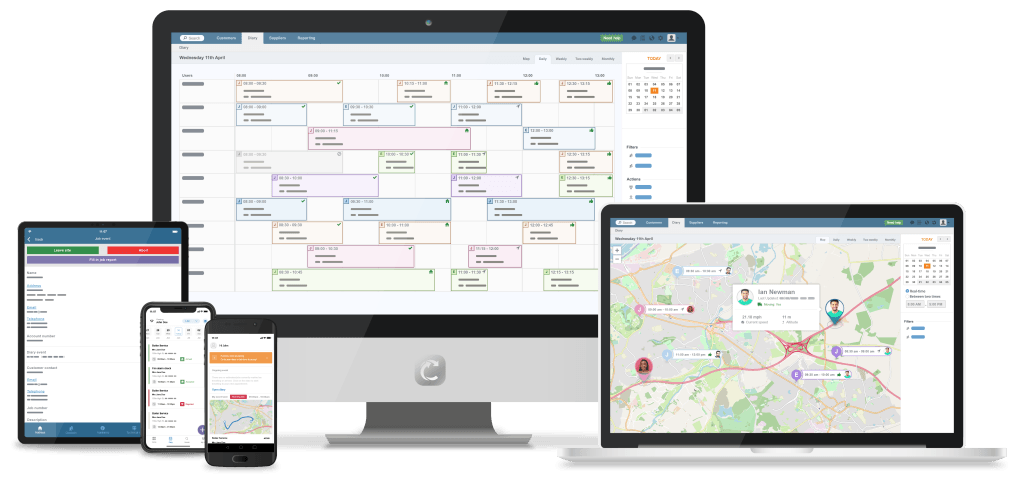 Trades Sales CRM
A sales platform helps sales teams expertly set, customize, and navigate their entire selling process. From pipeline and opportunity management to proposal building and upselling options, the best tools ensure sales teams win deal after deal.
Trades Jobs Management Software
A jobs management software supports trades businesses in all aspects of daily appointment and operations management. An all-in-one job management software can handle job and customer data, schedules and dispatching, invoicing, financial reporting, and more!
An all-in-one sales and jobs software ensures these two programs are always working in harmony. Essential information, like customer, job, and financial files are securely shared between the products. This guarantees your team always has the information they need when they need it. Your team can have full control from the moment a customer reaches out to your business to when they leave a five-star review!
Features of an All-in-One Trades Software
Here are 10 of the top features to be on the lookout for when searching for the best all–in–one software for your trades business!
1. Customer Relationship Management (CRM)
A dedicated customer database is foundational to any all-in-one software. Easy-to-find information streamlines appointment booking, customer assistance, and job site processes.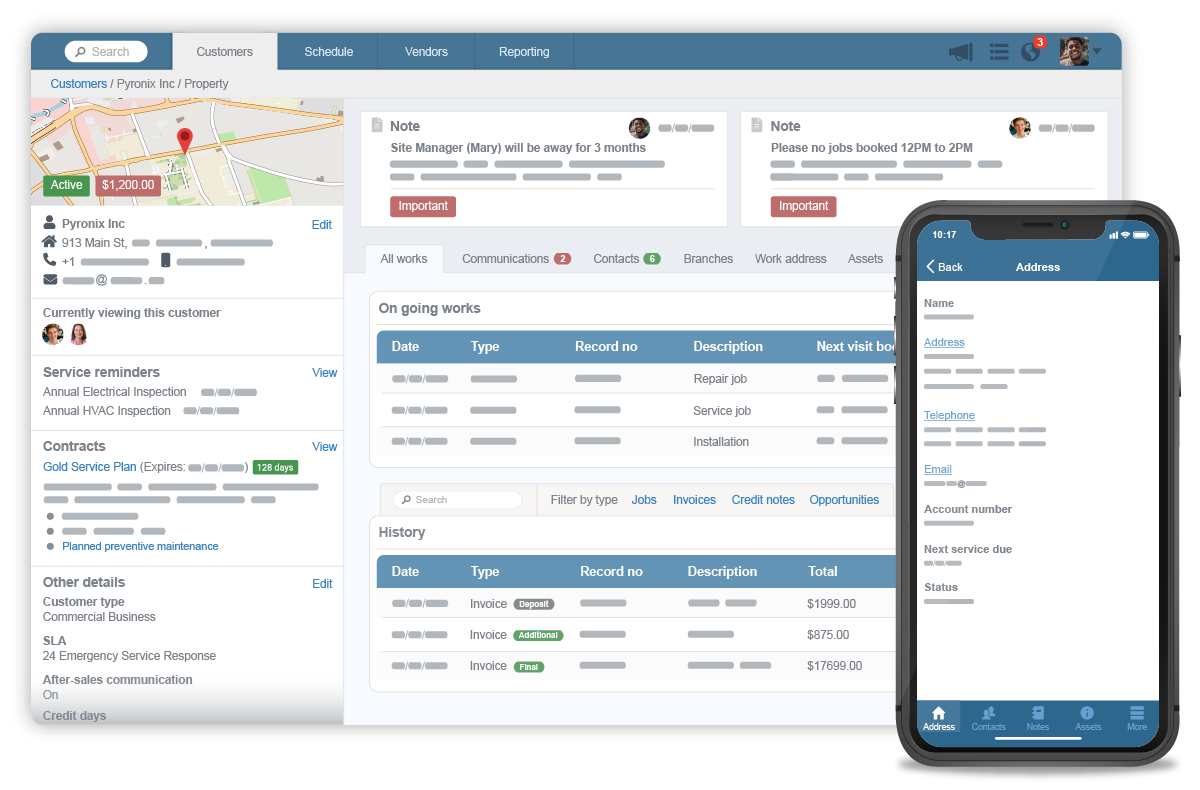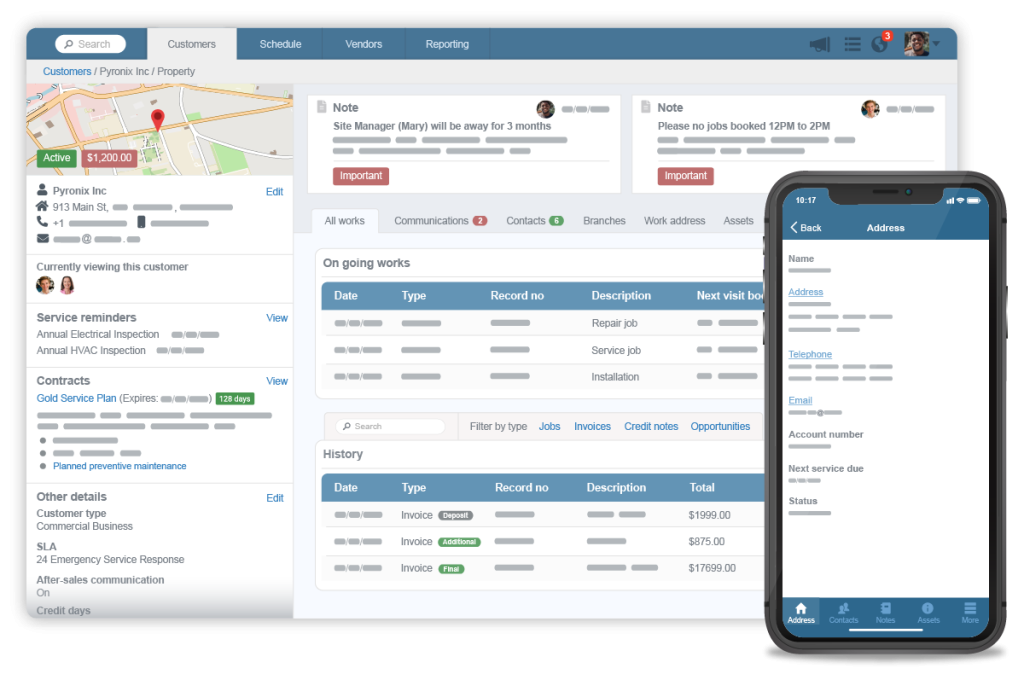 If you're a commercial trades business, for example, be sure to use a CRM that offers room to input different work addresses under one contact. After all, handling high-value contracts requires organized recordkeeping.
2. Sales and Quoting
Great proposals win you the business you want. That's why a digital proposal builder makes a huge difference. This tool helps secure more deals and streamlines the quote-building process for your entire team.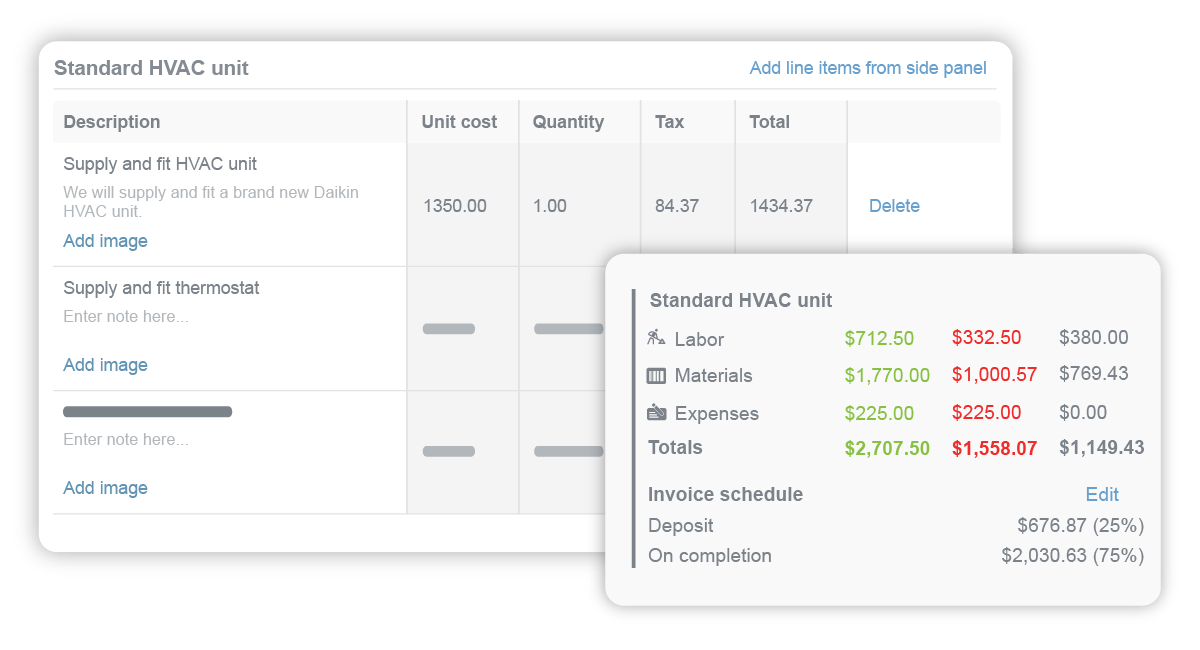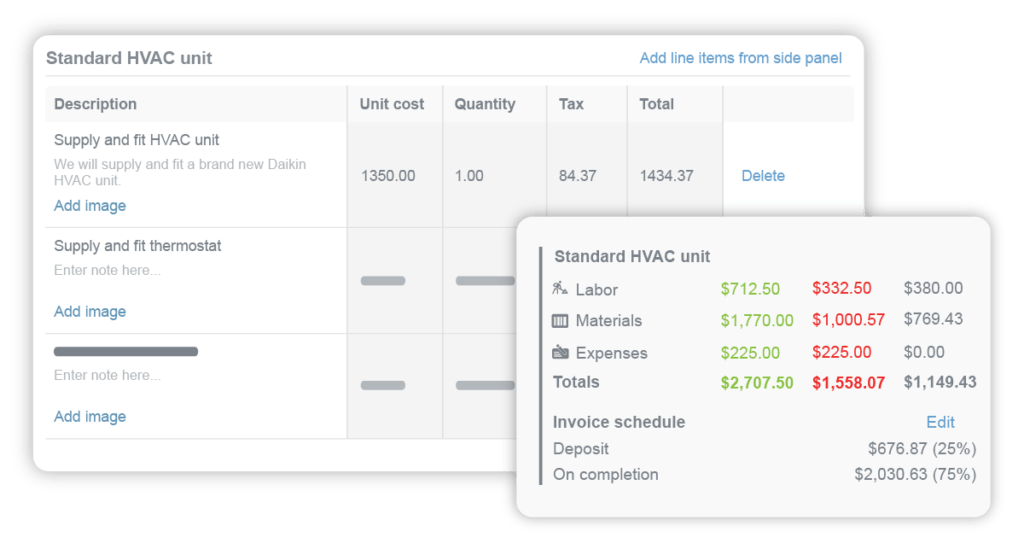 Your operating system should offer your team the ability to set labor and parts margins for each opportunity. Understanding the financials behind each service you offer makes it easier to determine what's most profitable. Taking control of your revenue has never been easier.
3. Job Scheduling and Dispatching
Efficiently getting your team where they need to be is impossible without the right support. With automation, your all-in-one software should help your admins expertly assign technicians at a moment's notice. Keep an eye peeled for a smart scheduling feature.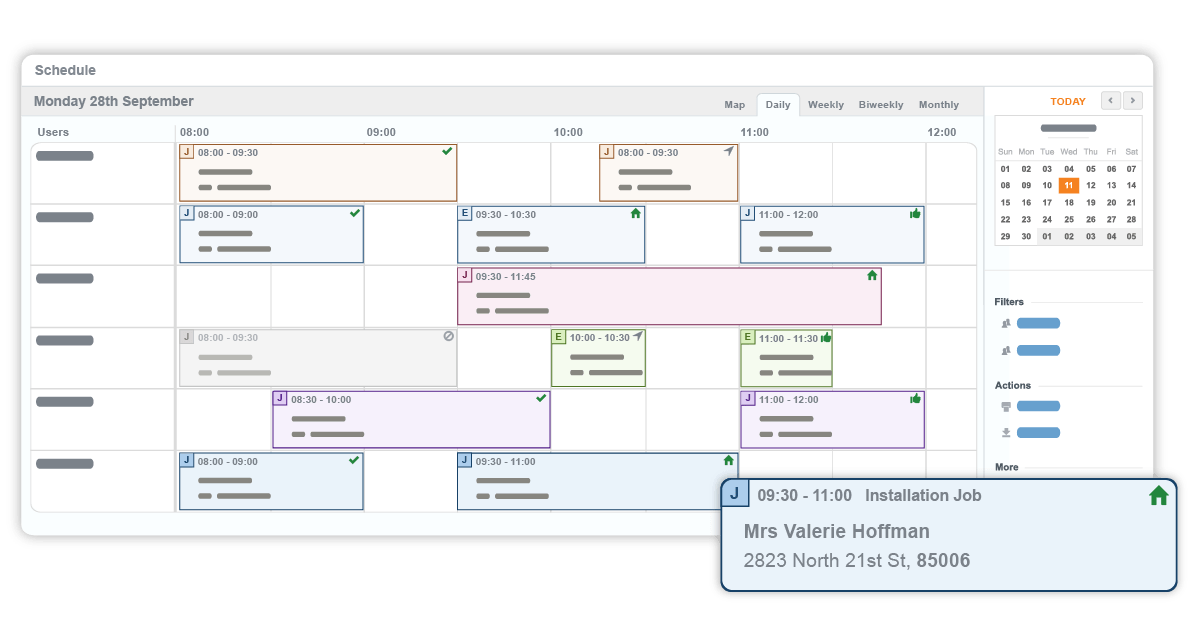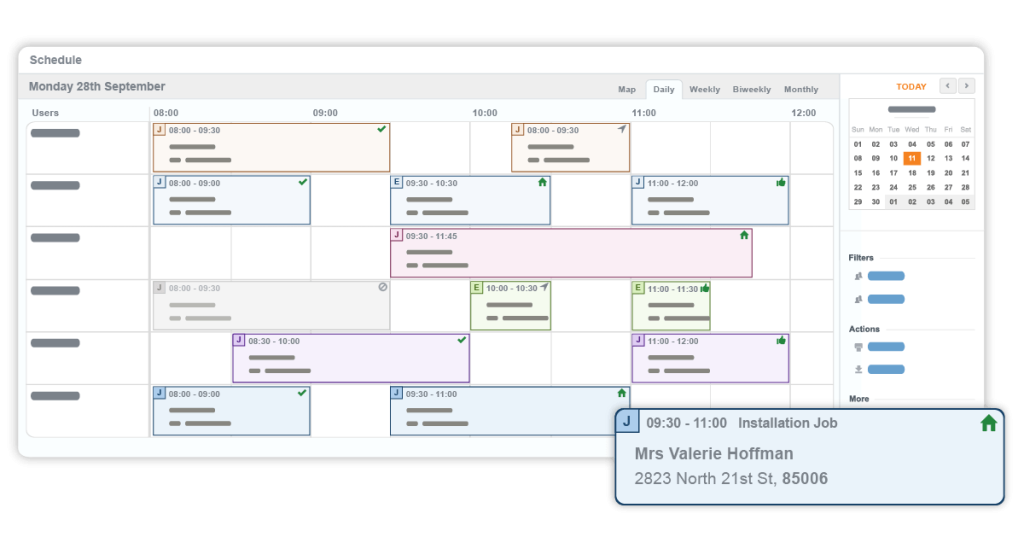 This solution recommends optimized appointment time slots and routes based on your team's skillsets, schedules, and travel times. When your customers need you most, you'll be there in no time.
4. Mobile Field Technician App
This digital program empowers your technicians to access everything they need from the job site, including customer, asset, parts records, custom forms, invoicing, and more. Many of your job sites won't have access to Wi-Fi connection. Make sure your job management provider allows your techs to access their app and input information offline.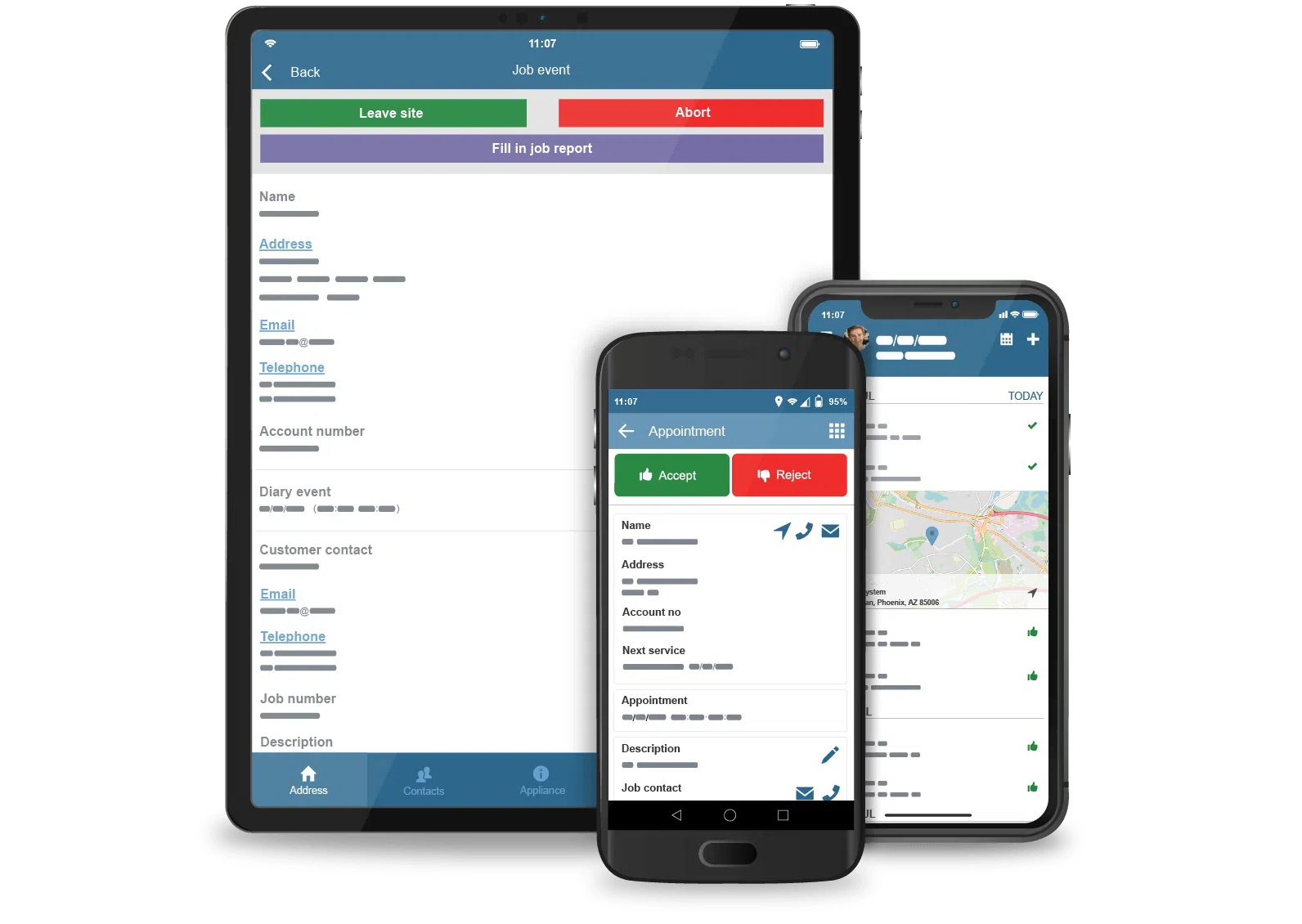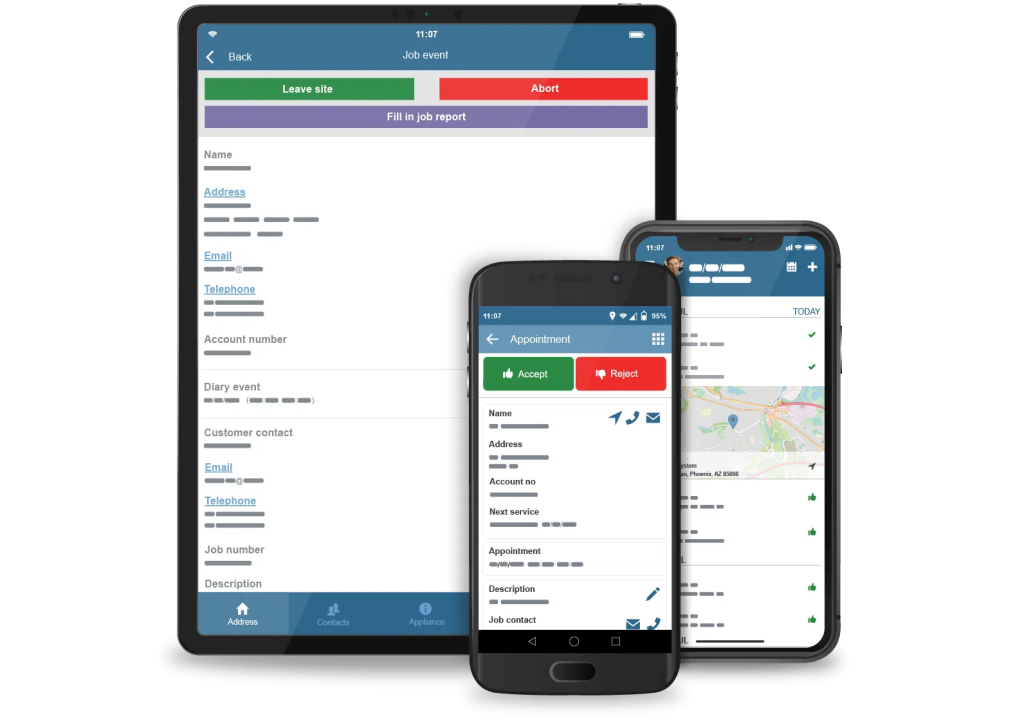 Data should automatically sync with the main web app when connection returns. This stress-free feature ensures your team can carry on with their tasks without interruption.
5. Invoicing and Payments
To keep up with demand, modern trades businesses need to offer diverse ways for customers to pay. Advanced features to look out for include enabling your technicians to accept payments directly from the job site or allowing customers to digitally pay online when it's convenient for them.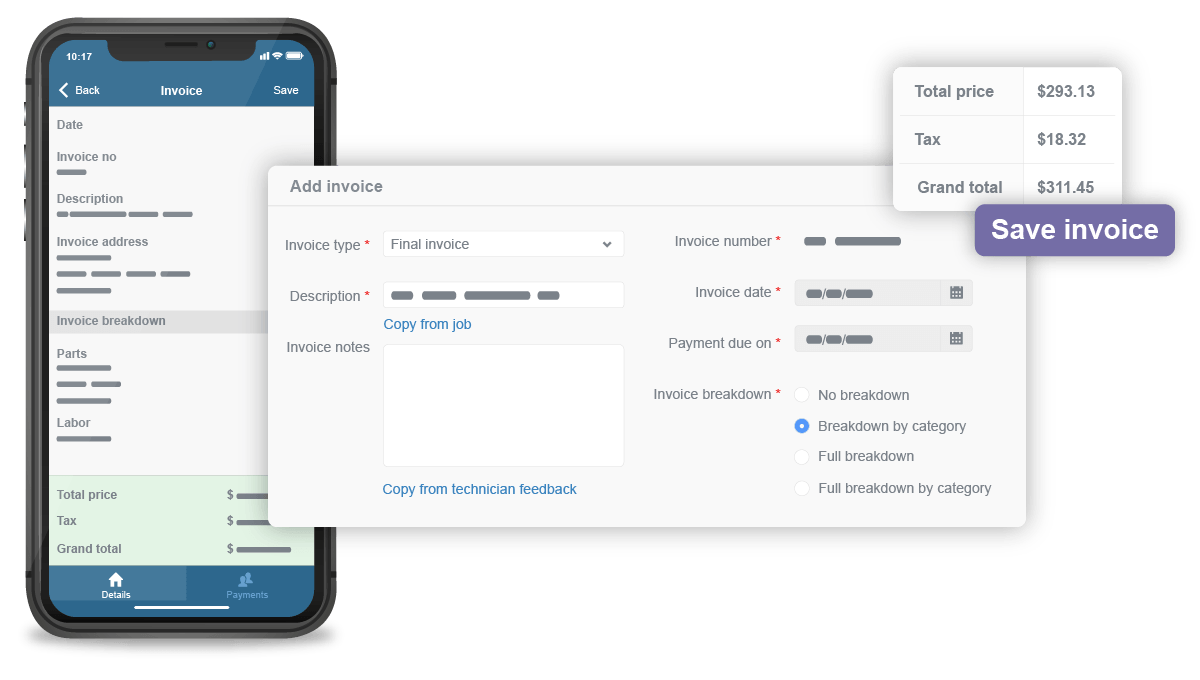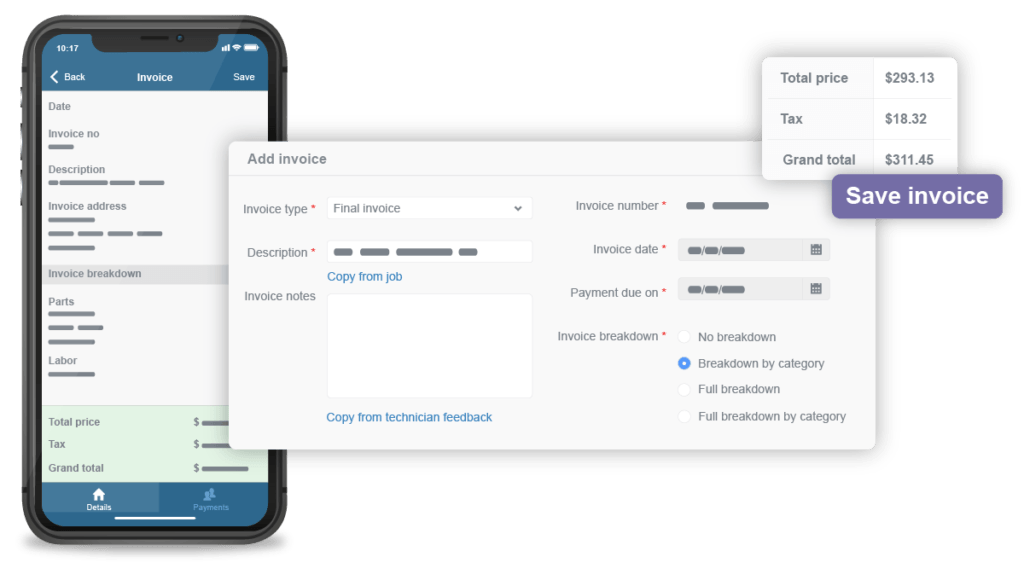 Your business can get paid any time of day, without direct admin involvement!
6. Inventory Management
Overseeing parts and inventory relies on a reliable tracking system. As soon as parts and tools arrive, to the moment they're installed, both your all-in-one software and team should know or have the easy ability to find out where each part is.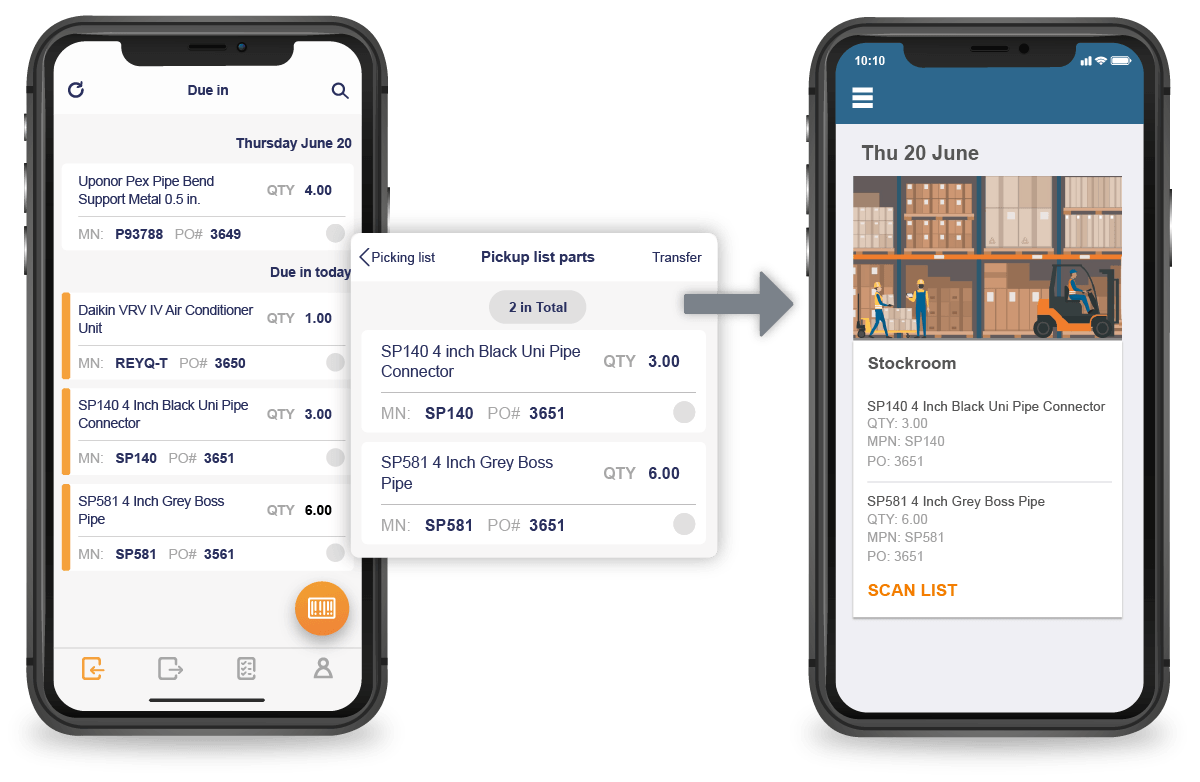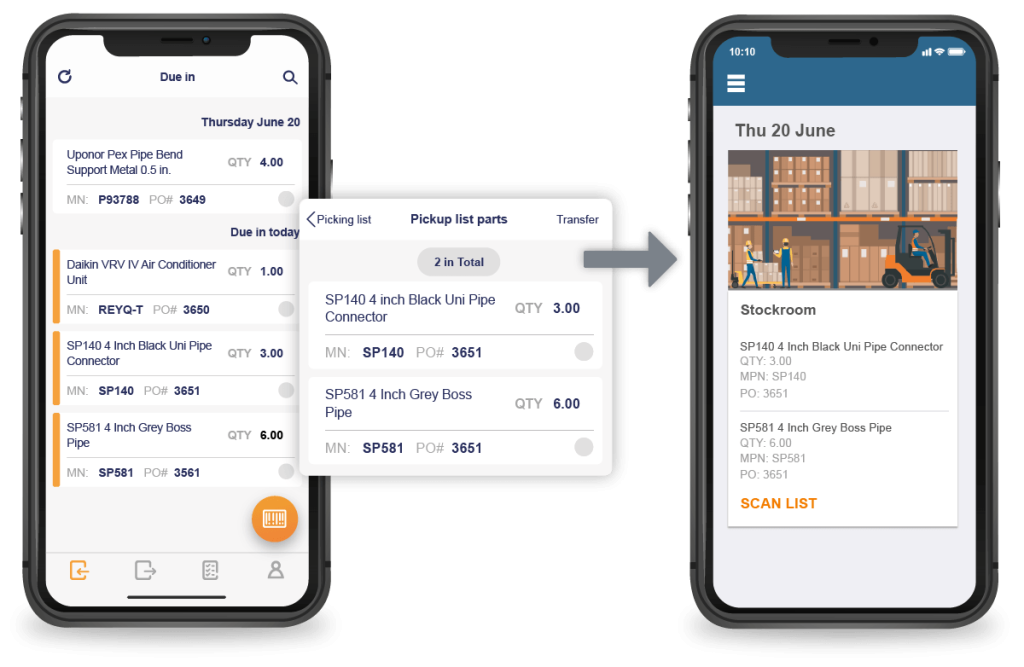 Top-notch business management systems offer an inventory barcode scanner app, making it easy to facilitate the check-in, check-out, and trading of parts on the road.
7. Reporting and Analytics
Insights into your team performance and company financials ensure business growth is attainable. Further, understanding your profits and losses make it easier to reduce business costs.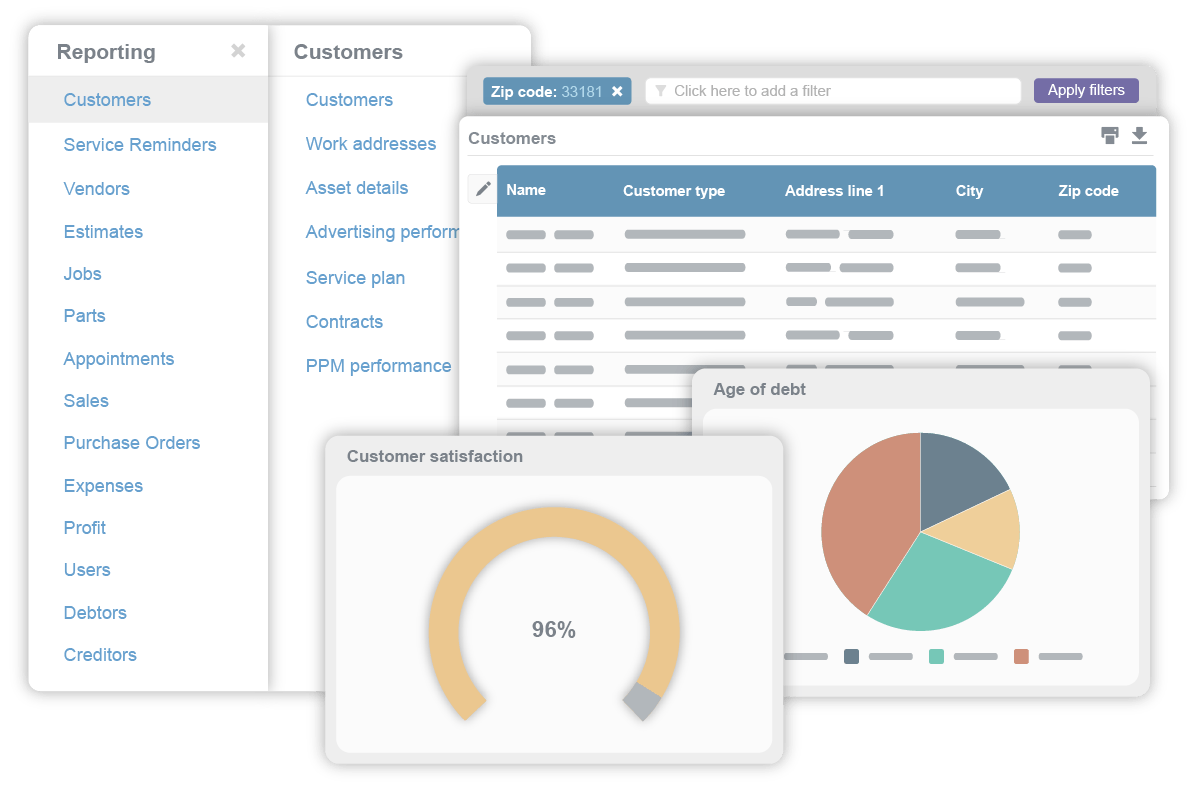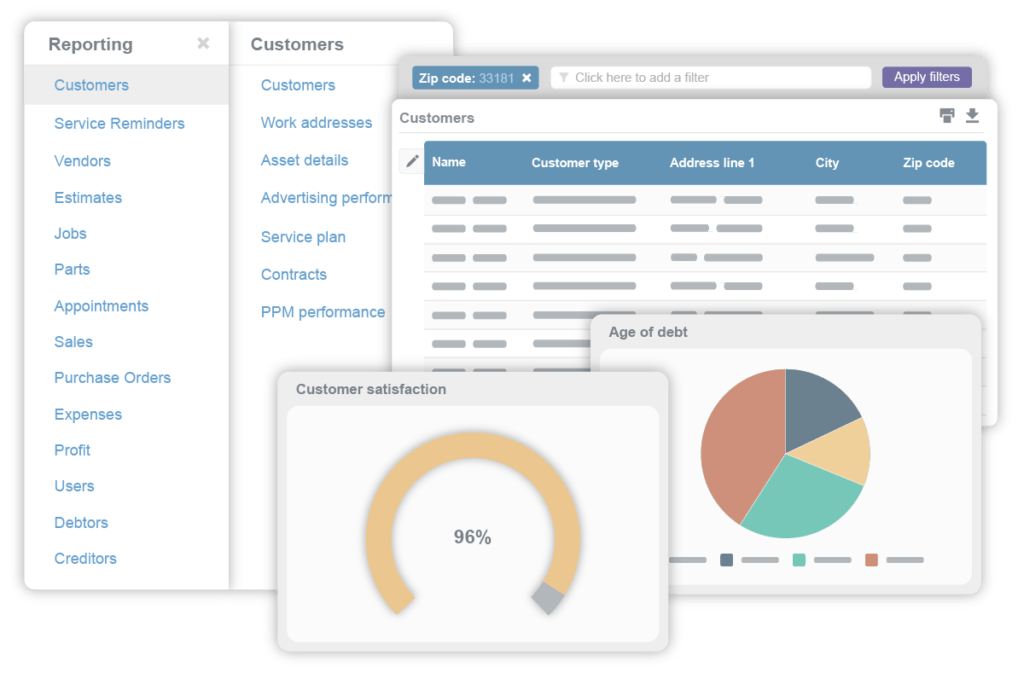 Be sure your all-in-one reporting system gathers and complies data into reports automatically. This time-saving feature guarantees decision-makers access valuable information without any extra work.
8. Integration and Data Sharing
Most trades businesses use accounting, business, communication, and payment programs to handle their day-to-day activities. That's why the best all-in-one software offer integrations to a variety of products.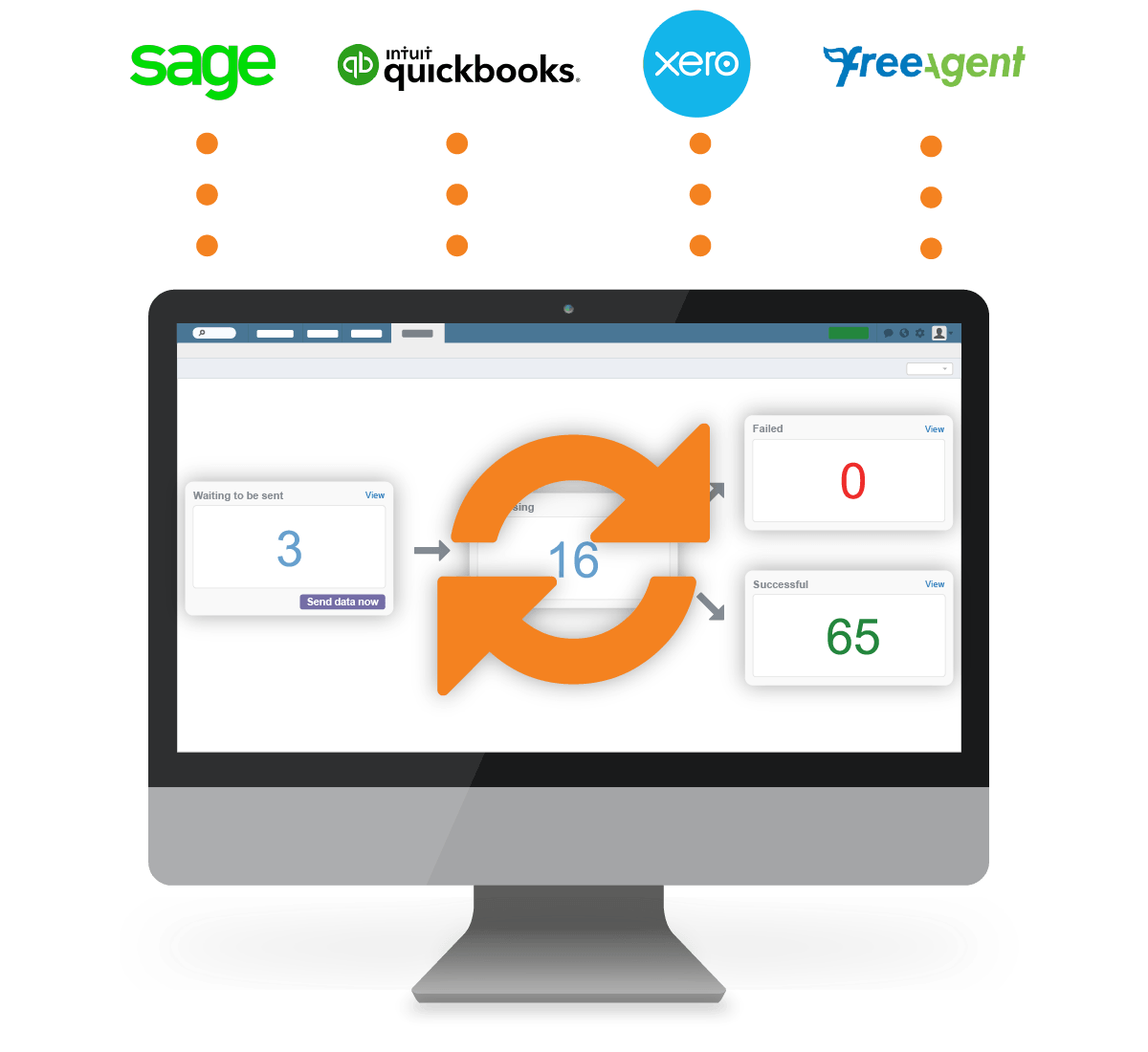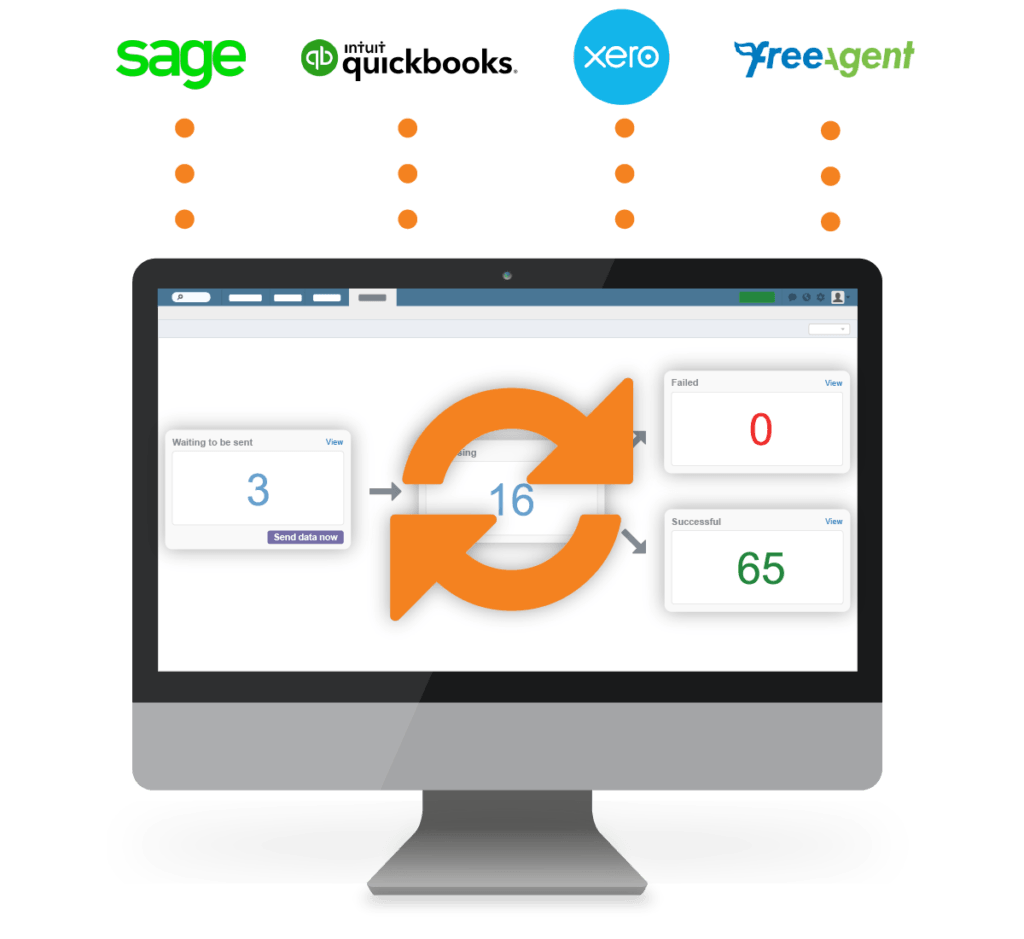 When evaluating different business management systems, make sure to clarify which data fields are shared between platforms, when information syncs, and what is/isn't automated.
9. Collaboration and Communication
Many field service businesses struggle to keep their office and field teams aligned. Automated reminders and updates between your mobile and desktop apps give your employees the freedom to carry on with their tasks without needing to play phone tag!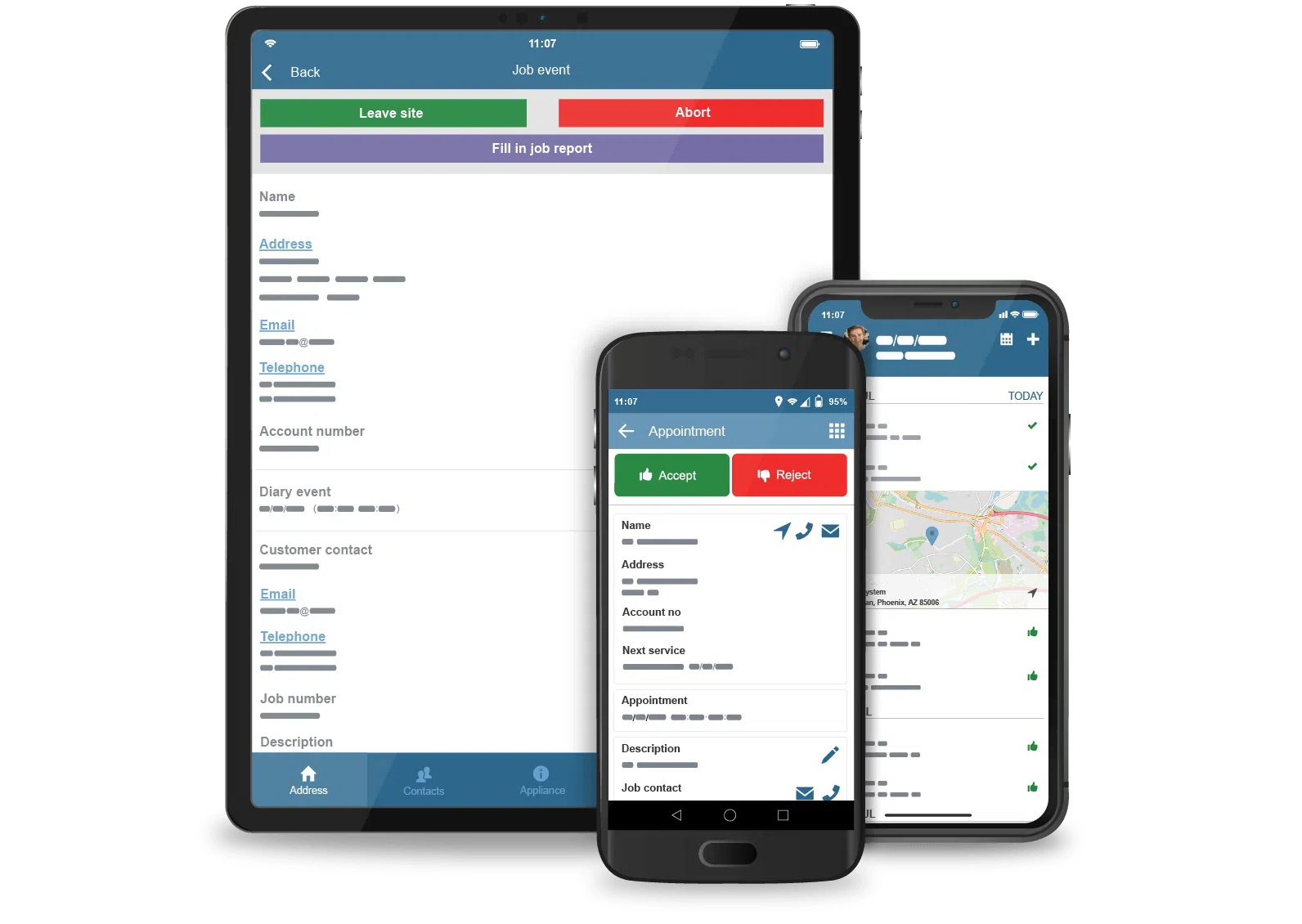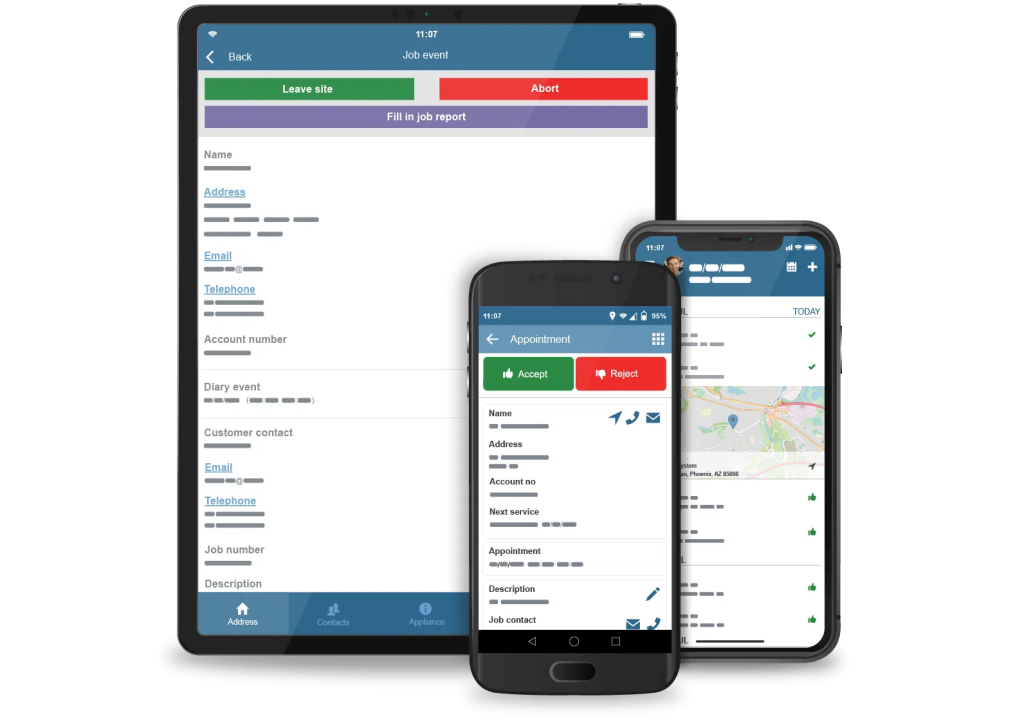 Ultimately, streamlined communication boosts teamwork and ensures everyone's day runs smoothly.
10. Customization and Scalability
All-in-one management should support your business as it grows. As you search for the perfect tools, look into the ability to customize user permission levels, skills, and shift patterns for each employee.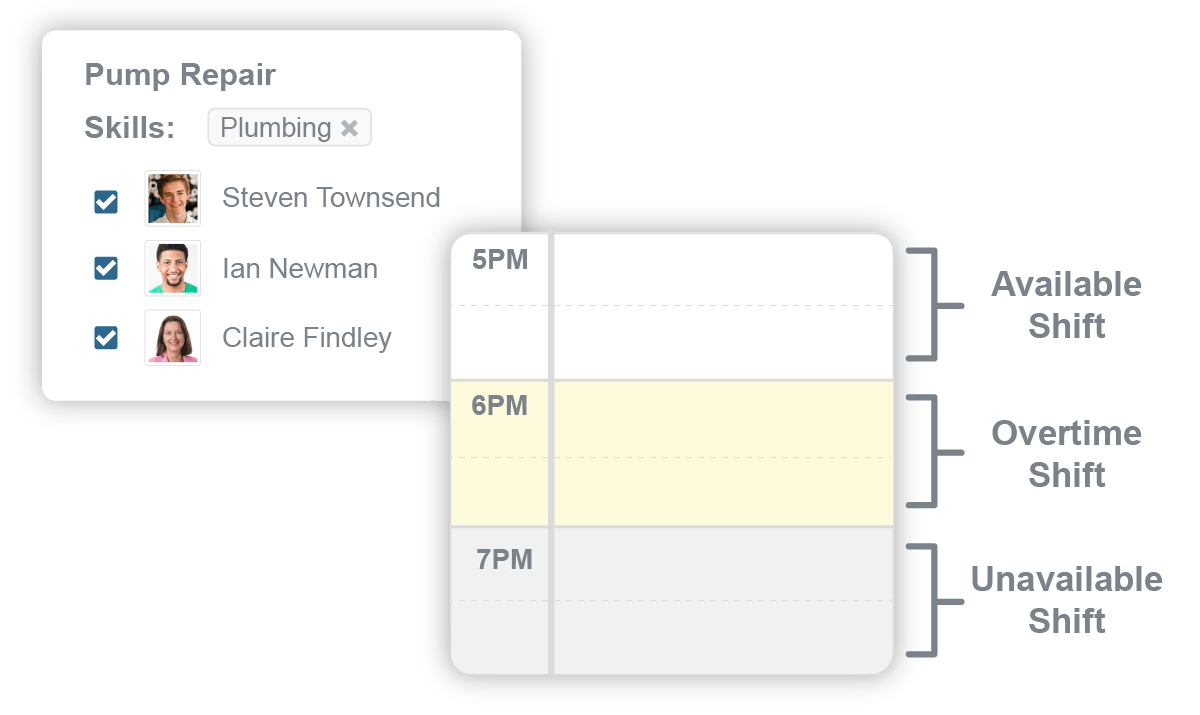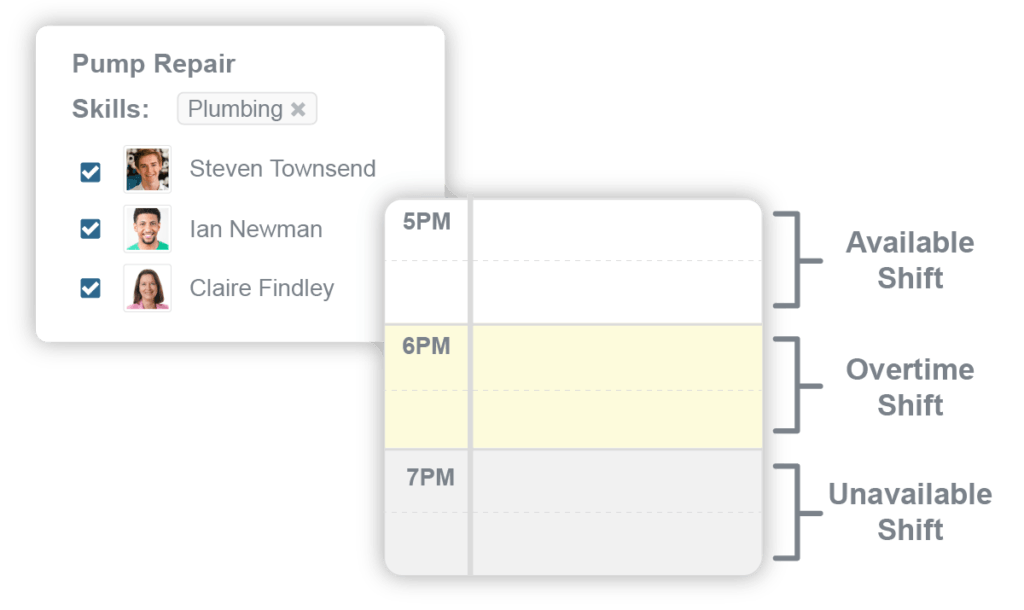 Further, the best all-in-one team management software should offer daily, rolling, and monthly licensing options to suit any of your hiring needs.
---
Ready to automate your business without any issues?
Download our free Practical Guide to Automation here!
---
Benefits of All-in-One Software for Trades Companies
You know what you need to look for, but how can it help your team? Here are eight ways a trades business management software optimizes all aspects of daily operations.
1. Streamlined Customer Journey
Customer happiness is at the heart of what you do. Without your admins needing to lift a finger, top-tier all-in-one software ensures customer records seamlessly transition between your Sales and Job Management. Automatic file sharing seems minor, but it can have a tremendous impact. When nothing gets lost, your team can focus on delivering unrivaled customer experiences.
2. Optimized Sales Process
Selling is foundational to your business's profits. After all, the services and parts you sell directly impact your revenue. The best Sales software make it easy for your team to keep track of each job type you offer, margins, and all the opportunities in your pipeline. With all everything your sellers need at their fingertips, they'll be empowered to continuously win high-quality deals.
3. Enhanced Scheduling and Dispatching
Appointments are always in flux. Whether it be last-minute cancellations or emergency call-outs, the ability to easily accommodate last-minute changes makes your admins' lives easier while boosting customer satisfaction. Furthermore, being able to pivot means you can incorporate extra appointments, increasing your revenue. This is how the best service teams stand apart from the competition!
4. Seamless Invoicing and Payments
Easy ways to pay and collect payments benefits both customers and your team. Smooth payment journeys ensure your team gets paid quicker. Whether you accept deposits as soon as a customer accepts a proposal or wait to charge with a final invoice, your all-in-one management system should give you the flexibility to choose. This process encourages customers to pay faster, meaning you can increase revenue sooner!
5. Unifying Customer Data
The transition from a prospect to a paying customer must be seamless. Whether your sales team, admins, or techs need to access or update customer records, they shouldn't struggle to find what they need. Customer information at the ready ensures your team can complete tasks quicker, and less stress.
6. Real-time Business Insights
Field and remote work is the core of the trades. Live information syncing and updates ensure your entire team remains connected throughout the day. Instead of allotting time to manual communications, automated updates keeps your team aligned with no extra effort.
7. Driving Productivity and Efficiency
The right support can have a tremendous impact on your team's productivity. Customer self-service features, like Online Booking for example, enable customers to book appointments any time of day instead of needing to reach out to your team. Self-service products allow customers to handle small issues on their own, and automation lifts weight across your business, meaning your team can get more done each day.
8. Empowering Your Technicians
Don't forget about your technicians! The work they do in the field is foundational to your business's success! Equipping them with a powerful mobile app enables them to effortlessly record the information your admins need. They won't have to struggle with messy papers and lost documents. Further, customers will appreciate easy-to-read reports. Organization in the field boosts employee happiness and productivity, meaning your team can easily exceed customer expectations each time.
Start Achieving New Levels of Growth with an All-in-One Trades Software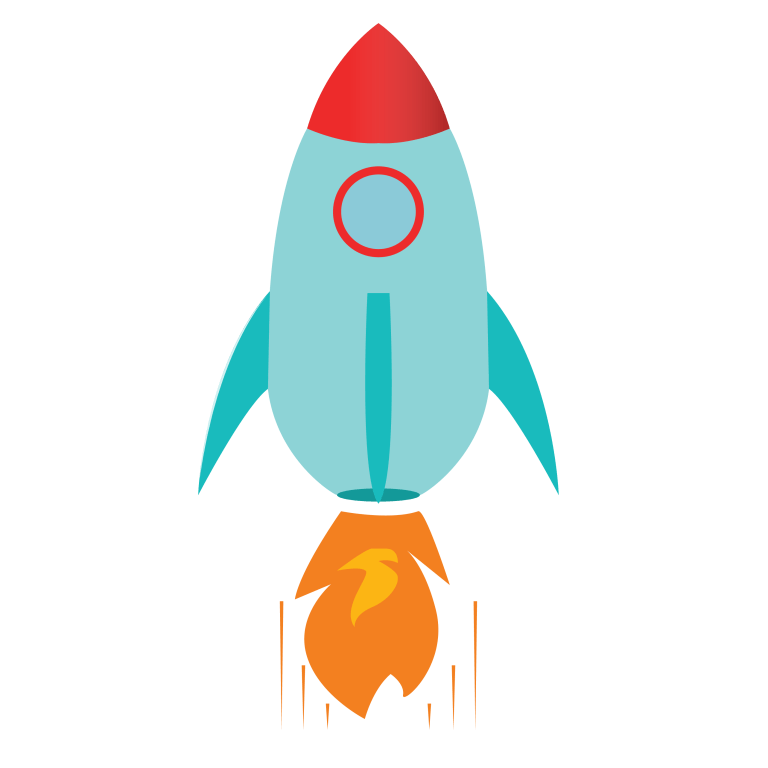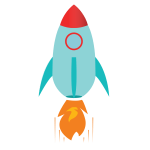 Like what you see? Commusoft can do everything above, and so much more!
Commusoft Jobs and Sales platforms help the very best service companies handle all aspects of daily operations. From customer to employee management, quoting and appointment scheduling, to invoicing and financial reporting, Commusoft's all-in-one solution has all the tools you need to boost productivity and revenue.
Ready to take your trades business to the next level? Learn more about our free trial today!