How An Appointment Confirmation Email Helps Field Service Businesses
September 28, 2021 | Read: 10 minutes
Like any other human living in the 21st century, you've probably scheduled an appointment online before. Of course, this also means you've probably forgotten about your appointment until you received that urgent call asking, "Hey, are you still coming?!" It happens! But our guess is that it's an experience you'd rather avoid.
How could this mayhem have been prevented, you ask? Well, imagine if you had received an appointment confirmation email immediately after booking your service. Then a second reminder a few days before the appointment. And then yet another one on the morning of said engagement.
Seems a bit harder to forget, right?
A simple email or text confirmation can make a big impact on the experience you have with a company. And you're most likely reading this because you want your customers to have the absolute best experience with your business. So we're here to help! Read on, or skip to what matters most to you:
2. Your guide to creating the ultimate booking confirmation.
3. Remember, an appointment confirmation email is not one size fits all.
4. Don't stop at confirming the appointment! The follow up is key.
1. Why an Appointment Confirmation Email Matters and How it Increases Satisfaction
Let's start with some numbers, shall we?:
Clearly, customers like having appointments confirmed. After all, it's been statistically proven to increase their satisfaction, and can be argued that it's no longer just a nicety, but an expectation.
For example, think about the way you interact with giants like Amazon. They may not be offering the same installation or repair services as your field service business, but they are delivering the standard for customer experience.
Once you check out your cart, you're instantly notified that your purchase has been confirmed. You know when to expect it by and even have the option to make changes to your order.
But they don't stop there.
They email you another confirmation and, if you have their app, actively notify you there as well. Amazon even tells you when your package is out for delivery, and when you should run down your stairs to pick it up! They make it near impossible to forget, and you should, too. Not only to provide great service and satisfaction, but because a forgetful customer is a costly one to your business.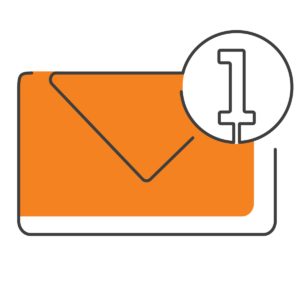 Maybe you've experienced it or have only imagined it in your nightmares, but showing up to a scheduled job only to find the customer MIA is a huge waste of your time and money. You can't gain access for the job, have to then spend time trying to get in touch with the customer, and in most cases will end up rescheduling for a later date.
An appointment confirmation email, simple as it may appear, is the optimal resource to avoid this. Providing reminders keeps the scheduled service at the top of your customer's mind–and gives them ample time to prepare for the appointment.
Feeling stumped on how to put these communications together? We have you covered–keep scrolling!
2. Your Guide to Creating the Ultimate Booking Confirmation
Unfortunately, not all appointment confirmation emails are created equally. Sending the date and time of the scheduled service to a customer is a great first step, but if you really want to drive satisfaction, you'll need a bit more than that…
Subject Line
The first step is the subject line. If your email title comes across as vague or scam-like, it's probably not going to be opened by your customers. It's best to keep it direct and simple. Include the word "confirmation," as well as the name of your company.
Scheduled Timings
It's also important to send these confirmations as soon as possible after the appointment has been scheduled. If a customer receives it three days after booking, for example, it can cause confusion or even lead to them ignoring the message altogether.
If it seems like a lot of work for your admin to stop what they're doing every time a job is booked in to type out these messages, then you're right–it is. Remove tedious tasks like this by automating your communications. Create appointment confirmation email templates that are ready to go and can automatically be sent out. You get brownie points if you use personalization tags to go a step further, but we'll get to that later!
Email Body
What should the body of these templates look like, though? A great place to start is with a thank you. A little gratitude never hurt anyone, so don't shy away from it. Your customers could have chosen a competitor, but they went with your services. It's important to show you value them for that, because valued customers become loyal ones!
Next, we recommend summarizing the scheduled work. Will this be a simple routine maintenance? Or something more complex, like an installation? Does it require one visit, or will this be the first of many? Be specific so both you and your customers are on the same page, and ensure there are no surprises for either of you on the day of.
Cancellation Policy
Lastly, include your cancellation policy. Hopefully this won't be the case, but if your customer needs to put off their service for whatever reason, let them know how much notice they need to give before facing cancellation penalties. This is important for both their wallet and yours.
If they're under the impression they can cancel anytime and decide to do so an hour before your scheduled appointment, it's going to leave an empty slot on your calendar and result in lost potential revenue. Likewise, if they try to cancel an hour before and find out there's a charge for such late notice, they most likely are not going to take the news well. It can jeopardize their satisfaction and even their chances of re-booking with your business.
When creating your appointment confirmation email, consider the type of reminder you would like to receive if you were the customer. Be thorough in the details, but also ensure your communications are direct and clear. If you follow these steps, you're sure to be one step closer to success.
3. Remember, an Appointment Confirmation Email is Not One Size Fits All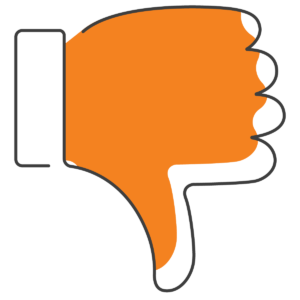 Have you ever received an email that was just…off? Maybe it was missing your name in the greeting, felt overly general, or was just filled with content that wasn't relevant to you at all. Our guess is it didn't make a great impression (if it made any impression at all).
Most likely, the root of the problem lies in a lack of personalization. And to increase customer satisfaction, being personal is key. In fact, 92% of people expect communications from businesses to be personalized. The appointment confirmation email you send to the property manager at the thirty-story hotel downtown should not be the same email you send to the small homeowner in the suburbs. While it's easy to say this in theory, it's not so easy to customize each email to it's receiver.
The good news is this doesn't have to be a Herculean effort for your team if you maintain a great customer database. Keep detailed records about your customers from names to addresses to the types of dogs they have. Why? Because you can simply put personalization tags within your emails and have these details populate automatically.
At the minimum, set up different appointment confirmation email templates for your residential and commercial customers–especially if you work with property managers and landlords. Have a separate template ready to go for their tenants, explaining who booked the service for them and what they can expect.
One final thing to consider when personalizing your appointment confirmations is the demographic of your customers. If they're older, email may be the way to go. If they're younger, however, consider texting confirmations instead. The average SMS open rate is 98% compared to 20% for emails.
The short and simple of it is that tailoring communications to customers is essential to client satisfaction. Personalize where you can to create an experience so great your appointment confirmation emails just can't be overlooked.
4. Don't Stop at Confirming the Appointment! The Follow Up is Key
Let's review: You put together the ultimate confirmation message that's been personalized to a tee. It's top notch and you've already had customers respond saying they're looking forward to the service. Amazing! But make no mistake, it's not time to go radio silent with your communications.
An appointment confirmation email is important to send immediately after the service has been scheduled, but what if the job was booked two weeks in advance? If there's no further messages sent to customers within that 14 day period, you run the risk of letting them forget.
If we think back to our Amazon example, we know they don't stop notifying us about our packages until they arrive. The same should stand true for your business. Follow up with customers several days before the job and the morning of, this way both parties are confident for the appointment.
Send your follow-ups the easy way with an appointment reminder software!
Best practices for these types of messages are to keep them brief and straightforward. You're not spamming your customer, but providing helpful nudges! Reiterate important details like time, date, job type, and the technician assigned to the job. Also consider asking your customers to reconfirm the appointment, especially as you get closer to the scheduled date. If you ask for a response directly, customers are more likely to feel prompted to let you know of any changes to their schedules or if everything is good to go.
Remember, sending reminders helps to reduce missed appointments by 10%. That's potentially regaining an additional job per day that would have otherwise been cancelled–and all because you sent a quick appointment reminder.
The Takeaway on Appointment Confirmation Emails
Increasing customer satisfaction aligns with creating great customer journeys. Every interaction clients have with your field business should be seamless and easy–you never want to make it difficult for them to use your services. So sending something as simple as an appointment confirmation email is a great first step to achieving this.
With a solid subject line, detailed email body, and a touch of personalization you can keep everyone on the same page. This ensures customers are confident about their scheduled jobs, while you're assured you won't be left hanging on the day of the booking.
Communication is key in every relationship, so don't hold back when it comes to your customers!
If you're eager for more ways to increase satisfaction and create stellar experiences, check out the Customer Communication Toolkit below. It has all the right things to say when you need to say them–and some free templates to help get you started!