7 Must-Have Features for Your Customer Self-Service Portal
January 3, 2023 | Read: 9 minutes
A customer self-service portal is a powerful way for trades maintenance businesses to empower commercial customers. When customers help themselves, it's easier to outpace competitors and enhance daily operations.
A successful trades business, regardless of industry, is one that constantly improves their customer care. This is essential. Losing work from a single property manager means losing work from multiple job sites; one unhappy customer has a giant impact on revenue.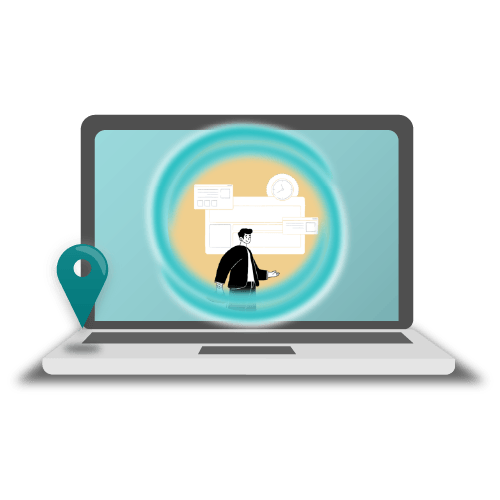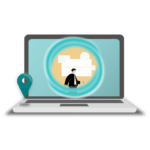 This is where the customer self-service portal shines. A customer download portal protects your business's reputation by giving customers the information they need, when they need it. Further, self-service portals also boost productivity by cutting tedious phone calls, and the struggle of sorting mountains of files.
At the end of the day, the customer self-service software you select should be an extension of the great customer experience you already offer!
First we'll walk through what customer self-service is, then discuss the must-have features you should look for in a customer self-service portal:
Defining Customer Self-Service
Customer self-service is when a customer is enabled to find or manage their own solution to a problem or query. They do this without having to directly interact with your staff. While this isn't a completely new concept, self-help options are reinventing the way service, maintenance, and installation businesses provide for their customers.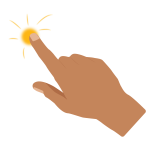 You likely encounter self-service nearly every day in some form! Self-checkouts at the supermarket is one example: you can scan items, bag them, pay, and leave, all without any hassle.
Customer self-service within the trades industry boils down to offering customers the most convenient ways to interact with your business.
This convenience is two-fold: it benefits both you and your customers! Enabling commercial clients to access invoices, book appointments, locate job specific documents, and more, means your admins have capacity to handle higher-value tasks!
Let's explore the seven features you should look for when searching for the perfect customer self-service portal:
1. An Easy-To-Use Customer Self-Service Portal
The best customer self-service software are both easy on the eyes and easy to use. If it's too difficult to use, no customer will take the time to learn the platform. Ultimately, this will lose you business.
Further, the self-service portal should lift the burden on office staff; not bombard them with questions from frustrated customers. (After all, self-service means that your customers should be able to help themselves!)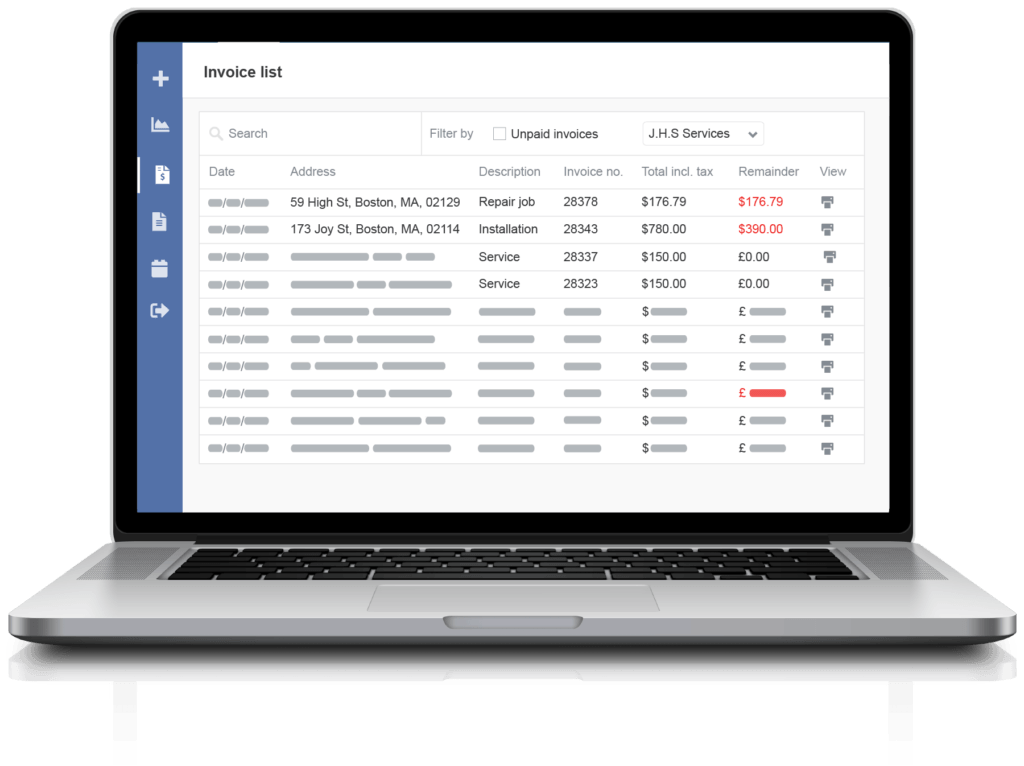 Your customers are the beating heart of your trades service business. Meeting their needs is a must. You don't have to go all-out with all the bells and whistles. But you should pay attention to self-service software that displays important information simply.
This includes quick access to invoices, forms and certificate documentation, and the ability to book jobs without picking up the phone.
2. The Platform is Available 24/7 and Offers Real-Time Information
Put yourself in your customers' shoes: questions can come up at any time; they shouldn't have to wait until working hours for answers. Increasingly, superior customer service is about having real-time solutions available 24/7. This is what makes a self-service portal so necessary. Customers can find the information they need without your company intervening.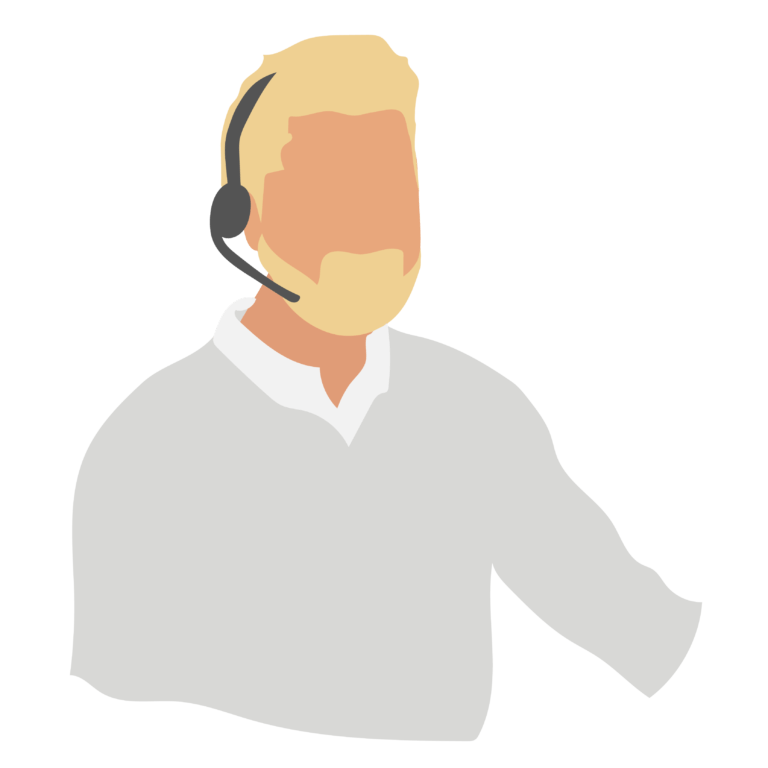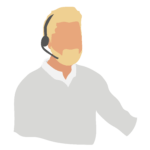 Now put yourself in your office employees' shoes: when customers call with questions, they have to pause a task to tend to the customer. While this can make for an opportunity to extend great customer service, it's inefficient in the long run.
These interruptions can break your office team's workflow, slashing productivity. With a software that fulfils many of your customers' needs in one place, your employees can take care of more important tasks.
When you and your employees are off the clock, the customer self-service portal will be working in the background, automatically updating 24/7. With real-time information, customers can be kept up to date without making time-costing calls to office staff.
3. Detailed Job Overviews Are Quick to Access
Be sure to choose a customer self-service portal that displays overviews of all the past and future jobs. It's not enough to simply list a job with the date, address, and service description; there's a good chance the customer is looking for something specific. If they can't find information straightaway, frustrated customers will be quick to reach out to your office.
What specific information should you deliver? Customers should be able to access site photos and attachments, completed forms, technician notes, appointment statuses, and a PDF job report.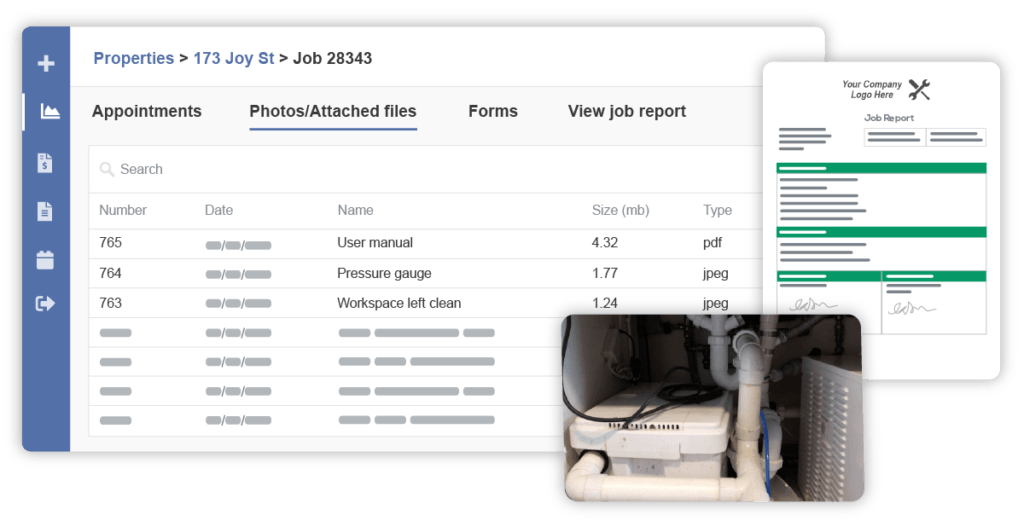 While you may already be emailing information to customers, these materials can easily be overlooked, or lost. For the customer, maintaining records for multiple projects and properties on their own is difficult. A customer self-service portal that helps your customers stay organized is a must-have.
4. Your Customers Can Request Jobs on Their Own
All customer self-service portals should come with the functionality for customers to request jobs any time of day. It's an easy way to get more business and reduce the number of calls your office team takes. Companies that don't let customers add jobs outside of work hours will find themselves reeling from lost opportunities.
Remember, there are customers who aren't going to sit and wait for you to be available; they'll turn to an immediate solution. Wouldn't you do the same?
Appliances and assets tend to have a mind of their own. After all, they tend to break outside of working hours don't they? These issues go hand-in-hand with the solution of being available 24/7. Further, this is perfect for a reactive business. Whether you're on the clock, or fast asleep, your business will be prepped to pivot and provide for your customers whenever they need.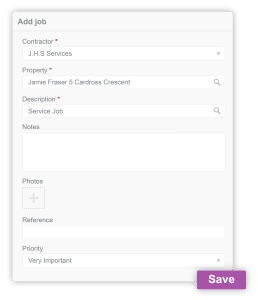 Whatever time of day, customers should be able to request services from within their customer portal. This ultra-convenient solution means that your office staff can come into work with new jobs ready to assign.
5. Digital Invoices Are Easy-To-Find
Seamless invoicing is essential for both your business and your customers. Sending out accurate invoices as quickly as possible is vital to your company's cash flow. If customers aren't quick to pay, it's your company that'll be hurting.
Commercial customers should know how much to pay, when they should pay, and what they have paid for past services.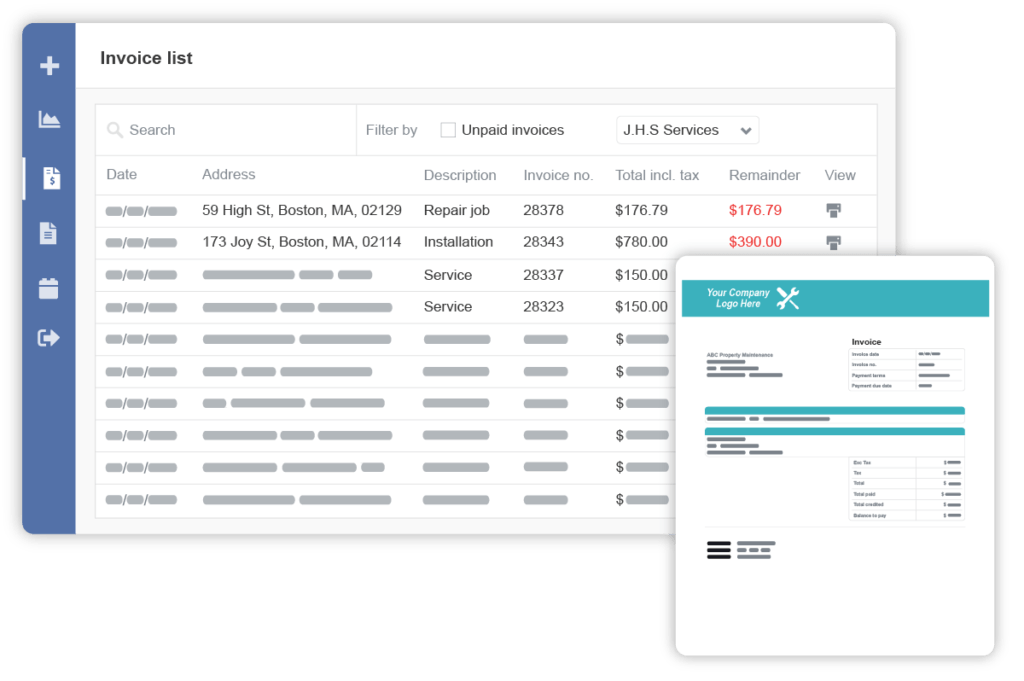 Let's be honest. Your customers don't have the time to compile a digital file of all their invoices for every service they have received from your company. A customer self-service portal that automatically updates and presents easy-to-find invoices is tremendous.
6. Site Forms Are Accessible and Downloadable
Important documents should be easily accessible within a customer self-service portal. Again, aim to empower your customers to provide for their properties and tenants.
For example, if a tenant requests a service sheet or form for a specific appliance, it's crucial for these documents to be found straightaway. Additionally, your customers may want to (or may be asked to) provide new tenants with documents detailing past services.
This transparency will trickle down. You provide your customers with accurate service records, and your customers can quickly pass this along to their tenants.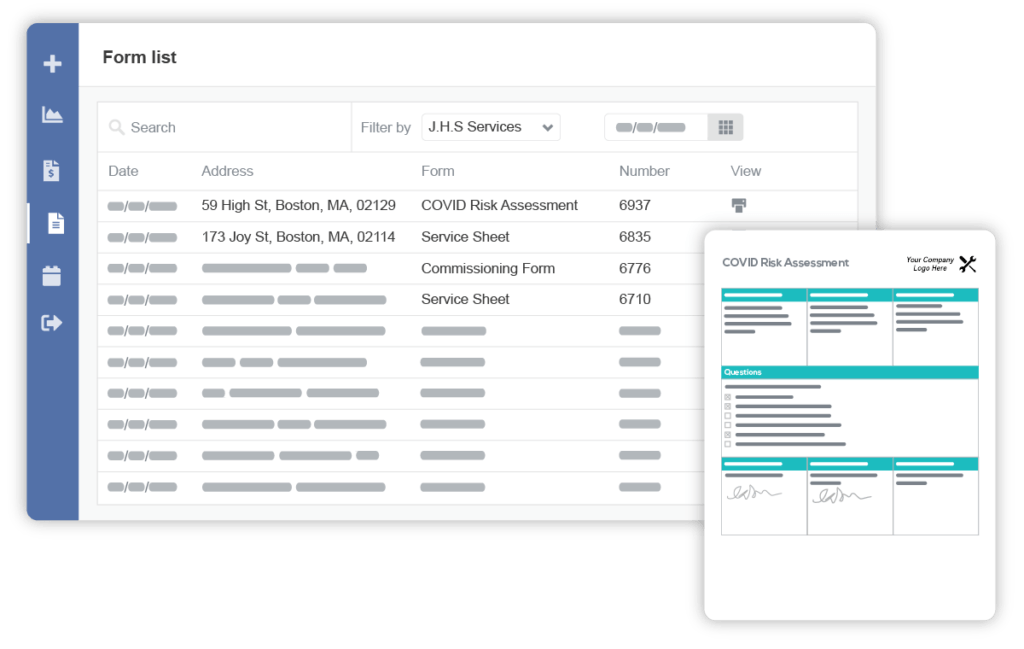 A fast response leaves all parties involved happy and satisfied. Offering transparency to tenants is a valuable asset for your customers, and they'll be grateful to your company.
7. The Portal Supports Multiple Contractors
It's a given that a customer self-service portal will show details on the work your field service company has provided. But what if your customers are looking for a solution that hosts numerous businesses? Self-service platforms should come with the muscle to carry more than just your business. The customer portal should be able to host all the contractors who all tend to your customers' properties.
If a property management company, for example, works with four service companies, they would only require one self-service portal to manage all of them.
This is better for the customer in the long run and can be better for you too. Imagine you're engaging a new customer for work and they already use a portal with an existing service business. If the portal your business uses can mesh with theirs, the customer will likely to work with you since you can easily integrate into their workflow.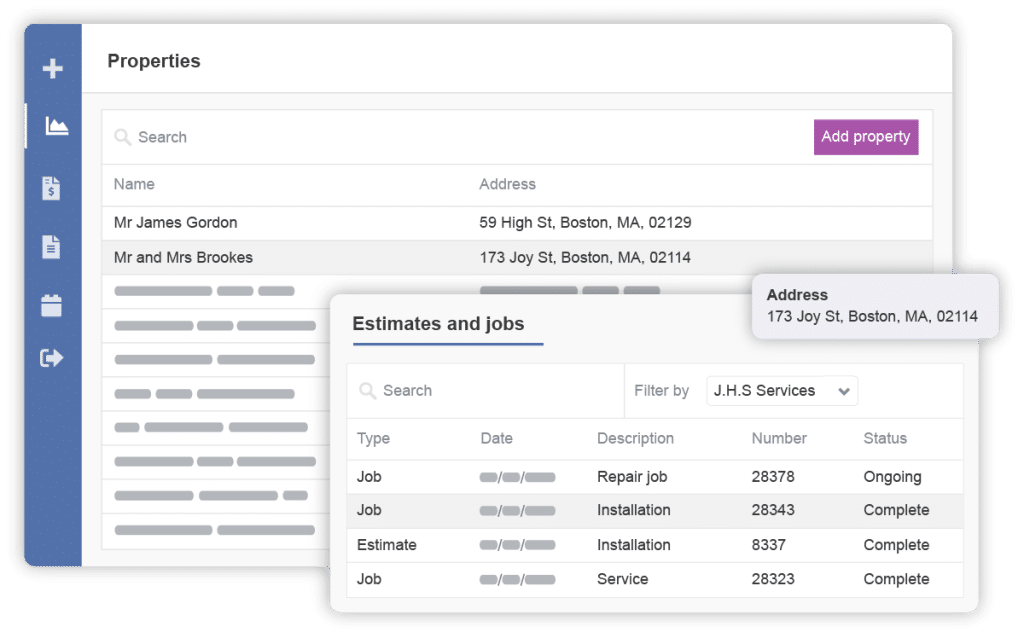 An all-inclusive solution means your customers don't have to create and check separate portals for different companies. With everything in one place, your customers can rest easy.
A Customer Self-Service Portal That Meets Your Needs!
A customer self-service portal will extend the reach of your team to 24/7 support. Once you implement one, it'll reflect your company's commitment to nurturing the very best customer experience. Choose a software that will straddle revenue growth and customer satisfaction, and ease your workload; not add to it. Make the right choice and you'll offer greater convenience to your customers, cut down on admin tasks, and win bigger contracts.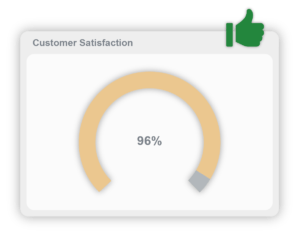 Like the features we reviewed? You can find them all in Commusoft's Customer Self-Service Portal! Our self-service customer portal can helps trades businesses just like yours best support customers. You'll find all these must-have features, designed for both your team and customers:
Intuitive Design and Simple UI ✅
Updates in Real Time and Is Available 24/7 ✅
Offers Detailed, Searchable Job and Property Data ✅
Customers Can Add Jobs at Any Time ✅
Organizes Invoices That Customers Can Save and Print ✅
Provides Downloadable Site Forms ✅
Supports Multiple Contractors in One Portal ✅
Alongside our powerful Customer Portal, Commusoft's all-in-one maintenance solution will manage all of your customers, jobs, scheduling, quotes, invoicing, and much more. Learn more about Commusoft and how you can streamline your team's efficiency and improve your customer self-service journeys!