Expand Your Plumbing Contracting Business With These 5 Revenue Tips
May 8, 2021 | Read: 14 minutes
Every plumbing contractor who's ever owned a business knows that sustainable growth is a goal to aim for. This being said, like any great goal, it can be difficult to achieve.
The challenges seem to come in waves: at first, you're struggling to cobble together your first few employees. Then, as the ball starts rolling, things appear to get easier and your company grows; you hire 10 – 20 employees without much difficulty. This can ease the pressure, but can also lead to a business owner's expectations rising, thinking every year will bring in more customers, more profit, more growth.
And that's exactly when stagnation hits.
It might be harder to weather now than at the start of the company because by this point, you've probably gotten used to things ticking over in an orderly manner, so you don't expect challenges to be so tough anymore. Turns out earning that first million was a walk in the park compared to the second…
The good news is that this happens to a lot more people than you think. Ruth King mentioned it in one of our interviews, saying that most of the companies she consults for have a few great years in the business, then realize they're not growing the way they used to anymore (or, worse, they're starting to lose money). This being said, the most important thing is to acknowledge it!
So, why is your plumbing contracting business stagnating?
There are a couple of reasons why your contractors might not be nabbing all the jobs they used to:
How to expand your plumbing contracting business:
Let's get started!
1. You're not setting the right price
The right price is always a matter of circumstances. Too low and you're hardly earning enough to cover necessary expenses; too high and you're likely alienating customers. We actually see a lot more plumbing contractors falling into the first trap and making it a fight to the bottom by undercutting themselves to compete on price.
Keep in mind that your prices are not set according to what the plumber across the road is charging, but according to your personal business costs.
Gross Margins Or Net Profit Per Hour? How to Make a Profit In 2021 with Ruth King
2. You've exhausted your target market
It's very true that a plumber will never run out of customers, but you can run the risk of having too few. The trouble begins when businesses notice that the number of new customers coming in has plummeted, or worse: when those numbers plateau – neither of which can sustain a growing company.
This is why a detailed customer database is important: to keep track of each person who hires you. At the same time, if you always target the exact same people and never branch out, you're putting yourself in the precarious position of having all your eggs in one basket.
For example, plumbing contractors that worked exclusively with local restaurant owners had a much tougher time during the pandemic than those who had a healthy mix of customers, both residential and commercial.
3. Business process errors are catching up to you
Whether it's invoicing errors, dealing with debt chasing, service level agreement breaches, or any other seemingly small mistake, these details add up. At the end of each month, they can cost you both money and customers. According to these GetFeedback.com statistics, 58% of customers wouldn't go back after having even a single negative experience. So what may look to you like a minor issue, to the customer, is actually a very good reason to switch to the competition.
4. Poor reviews/lack of reviews
Here's a quick selection of interesting stats: 93% of customers check reviews before any interaction with a company and 94% say they've changed their mind about a purchase after reading negative reviews (according to BrightLocal).
What's more, having 0 reviews isn't a great sign and neither are 100% perfect reviews all the time! Customers are much savvier these days and will easily identify fake feedback or suspect a company of shady activities if no data shows up in their search results.
The good news is that negative reviews can actually help you (as long as you don't get too many!). Check out how to use them to your advantage in the article below:
Got A Bad Yelp Review? Here's A Response Template For Your Contracting Business!
5. Low return customer rate
A healthy business has a mix of new customers, returning customers, and some additional sales (from upselling items or service packs). Striking a balance between these 3 is essential, but most plumbing contractors sadly focus only on acquiring new customers, foregoing the fact that acquiring them is 5 times more expensive than retaining existing ones. At the same time, returning customers are likely to spend more than first-time buyers.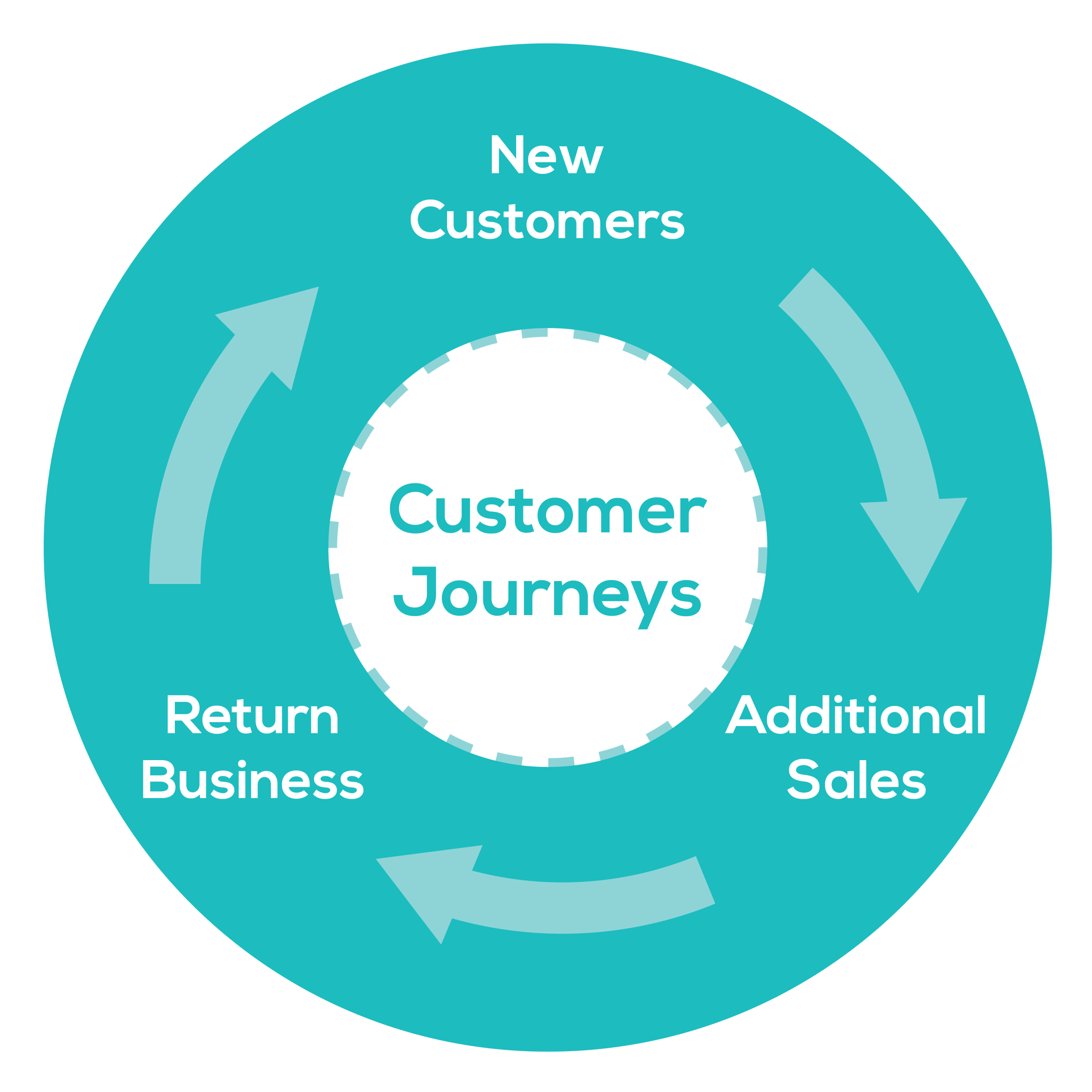 There are many reasons for having a low customer retention rate, but the main ones are a mix of everything you've read above. From targeting the wrong audience to leaving a bad impression by lacking attention to detail (even if the plumbing work you did was perfect)! Your business can fail to retain customers and therefore you'll always have to work 5 times harder to attract new people, which will contribute to stagnation.
How to expand your plumbing contracting business
Overcoming stagnation and expanding is a challenge for any plumbing contracting business. More often than not, the difficulty stems from a lack of flexibility; after all, things have been working out until now and you've probably grown steadily by sticking to your guns. But the industry moves all the time and customer habits change so rapidly but a few ideas (like those below) can help you to update the business and continue expanding:
1. Audit the business financials and set the right price
Knowledge is power, after all. If you're a plumbing contracting business owner who can rattle off exactly how much money you're making each day, how much of it is profit, what are your overheads, and where you plan to direct re-investments, then any challenge – no matter how big – is only going to be a bump in the road for you.
Why? Because you know how far you can stretch, where to cut costs without sacrificing customer satisfaction or employee wellbeing, and how to do it. You're pretty much set to be flexible in your approach to pricing, re-investing in the company, and what kind of discounts you can offer to attract more customers.
Let's say you charge $129 to service a heating pump because your competition does the same. Now you want to slash your prices for two weeks by $15 to attract more new customers, which is a legitimate strategy when you need to boost your cash flow quickly. With a good grasp of your financials, you will realize that the service actually costs you $110, between materials, technician's time, and other overheads.
By slashing the price, you're now making $4 per job for two weeks. This in and of itself isn't a bad thing if your goal is to attract more customers, quickly. The issue here is for you to be aware and in control so that you don't end up earning 4$ for every job, forever.
Learn more about how electronic invoicing can help you get control of your financials!
2. Analyze your customer journeys and audience
The customer journey isn't just a straight line anymore (customer has a problem, technician fixes it, customer is happy) but a complex journey. We're not only talking here about enterprise level commercial customers who look for high-end proposals; even your average homeowner has specific expectations these days.
By putting yourself in the customer's shoes and analyzing each and every step, you'll be able to see where there's friction in the process so you can then smooth it out to ensure a remarkable experience for both new and returning customers.
For example, you can check if:
Customers can book their appointment via a booking portal on your website.

Customers always receive confirmations and reminders regarding their booking.

Your technicians are ready to upsell on-the-spot with a mobile quoting tool.

Your invoices go out automatically at the end of the job, without delay.

Feedback requests go out automatically.
And these are only a few of the things that truly make for a remarkable experience. Unfortunately, just doing a great plumbing job isn't enough anymore, as customer expectations are more and more shaped by companies like Uber and Amazon, rather than your average business. However, this is no excuse to skip changes that are easy to implement! For more details check out our complete guide to mapping the field service customer journey.
3. Invest in tools that grow with you
We're not referring to physical tools here. Maybe some lighter press tools or newer trucks would be nice and you'd definitely get some other tradesperson staring. But will either one help your plumbing contracting business get more customers? That's quite unlikely so don't let your ego get the better of you. A tool that's perhaps not as flashy but that will do just that is plumbing management software and it all boils down to being aware of what you can get now and in the future from your provider.
You're probably already using a digital solution to manage your accounting and, maybe, schedule jobs but if you want to skip all those process errors we mentioned above, you'll be needing a lot more, ideally, as soon as you hit 5 employees.
Learn more about the best tool to manage these new employees: dynamic scheduling software!
Many plumbing contractors make do with an outdated solution because of the good ol' "if it ain't broken, why fix it?" but a stagnating business is on its way to breaking. That's why whenever you're looking to upgrade your software, it's best to make sure they have different packages and the software is updated with new features regularly. This way, you'll know your tools are able to grow with you.
Perhaps you're not ready for an advanced inventory management feature when you have 5-10 employees, but as soon as you exceed that, you'll benefit from a feature that can ease the burden on your employees and prevent issues like profit loss from overstocking or understocking parts; this makes upgrading to a better software a must. If you'd like to see a list of the best plumbing software around, check out Digital.com's list!
4. Hire for soft skills
You need skilled technicians, that's true, and no one is saying you have to recruit someone who's never seen a heat pump before, but the idea is to find a balance. Keep in mind that you'll be able to teach anything to someone who likes to learn, but love of knowledge, curiosity, team spirit – you can't teach these even to someone who knows everything about the plumbing contracting business if they're not open to it.
It's nice to think it's your work that will impress customers into leaving a 5-star review and recommending you, but more often than not, customers aren't able to tell apart a great job from an average one. There's little chance to stand out if you don't go above and beyond to please customers and techs that don't understand this won't help your plumbing business expand. On the contrary, an average experience can quickly turn into a negative one if the technician in question is having a bad day and taking it out on the customer.
This being said, a technician that's great with customers (polite, friendly, understanding) can turn an average job into a remarkable one, winning you a great review. In the end, it all adds up into more returning customers who'd much rather deal with a polite, friendly, and understanding company – even if you charge higher prices – than with someone who'd be able to do the same job, without providing the excellent experience.
Want to make sure you're hiring people with soft skills? Check out what to ask them during their interview!
5. Try new marketing strategies.
Marketing changes every year, with new outlets for advertising cropping up everywhere. Some can work well for plumbing companies (Facebook Ads) and some are yet to be proven (TikTok) although nothing should stop you from trying everything once. You never know, you might be the next viral star teaching a new generation how rewarding it is to work in the trades industry.
Take a look at this Western Rooter repair blog: 6 Reasons Your Toilet Keeps Running + How To Fix Them. It's a useful article, written for a regular homeowner who might be struggling with whether they should call a plumber or not. On one hand, it saves Western Rooter from wasting time on job that might just require a plunger and some arm grease, while on the other hand it makes them top of mind for the customer who might discover that they do, in fact, need an expert.
We've got 15 HVAC Marketing Ideas To Increase Your Revenue that work well for plumbing contractors, too!
Budget is obviously a big thing whenever you consider new strategies, but by doing some research, you'll find that coming up with free or cheap strategies isn't so challenging. From starting your own YouTube channel (just use your phone to film in the beginning, people like DIY videos just as much as high-production values) to connecting to other tradespeople that can recommend you (or think outside the box, perhaps an interior decorator needs a plumbing company on call?), these are all free marketing strategies worth a try.
If you do have a marketing budget, generally speaking, Google Ads and Facebook Ads are a great way to spend it. Just keep in mind that your cost per acquisition (CPA) is not equivalent to an ad's click-through-rate (CTR). If you find that you've spent $1000 on 1000 clicks, but you only got 1 customer that paid $199 for 1 heat pump service, you're not getting your money's worth. It's all about analyzing, improving, and re-implementing! Not exactly the fun stuff but marketing is only worth it if done well.
Check out the best dedicated Plumbing Software you'll ever find!
The takeaway on expanding your plumbing contracting business
Growing a plumbing business can be a challenge. It's up to forward-thinking business leaders to transform this challenge into an opportunity to grow your brand and strike up a long-lasting relationship with each and every customer that guarantees recurring revenue for years to come.