Pricing for Profit: How to Price Your Services and Run a Profitable Contracting Business
February 22, 2022 - Sales - 13 minutes
Finding out the right answer to the question of how to price your services is always a challenge, whether you're running a plumbing company, working as an electrical contractor, an HVAC specialist or any other field specialty. Why? Because it's never easy to put a set price on your work, even when you're aware of how valuable it is to the customer.
Pricing for profit isn't as common as you might think in the industry since most managers choose to squeeze their profits in order to compete on price, but making it a fight to the bottom is never a good idea.
Skip straight to what matters most to you:
Tip 1: Understand your expenses.
Tip 2: Make the most out of your lead generation channels.
Tip 3: Implement a 'Lean Strategy'.
Tip 4: Make it specific and detailed.
Tip 5: Maximize productivity through technology.
As a field service manager, you need to make sure that what you're charging covers all your costs, gives you flexibility when it comes to paying your own vendors and bills, and leaves enough to reinvest in growing the business. That's the right way to learn how to price your services.
We've written before on a few exact methods to help you learn how much to charge for service, so you can give that a read if you're looking for a quick answer. However, our past article focused more on devising a simple mathematical formula for calculating how to price your services.
Therefore, we felt it was necessary to explore some key managerial decisions too, in addition to said basic methods. These tips will help you charge your customers the right amount for every job, whether we're talking a simple AC unit installation or a complex, multi-stage commercial project.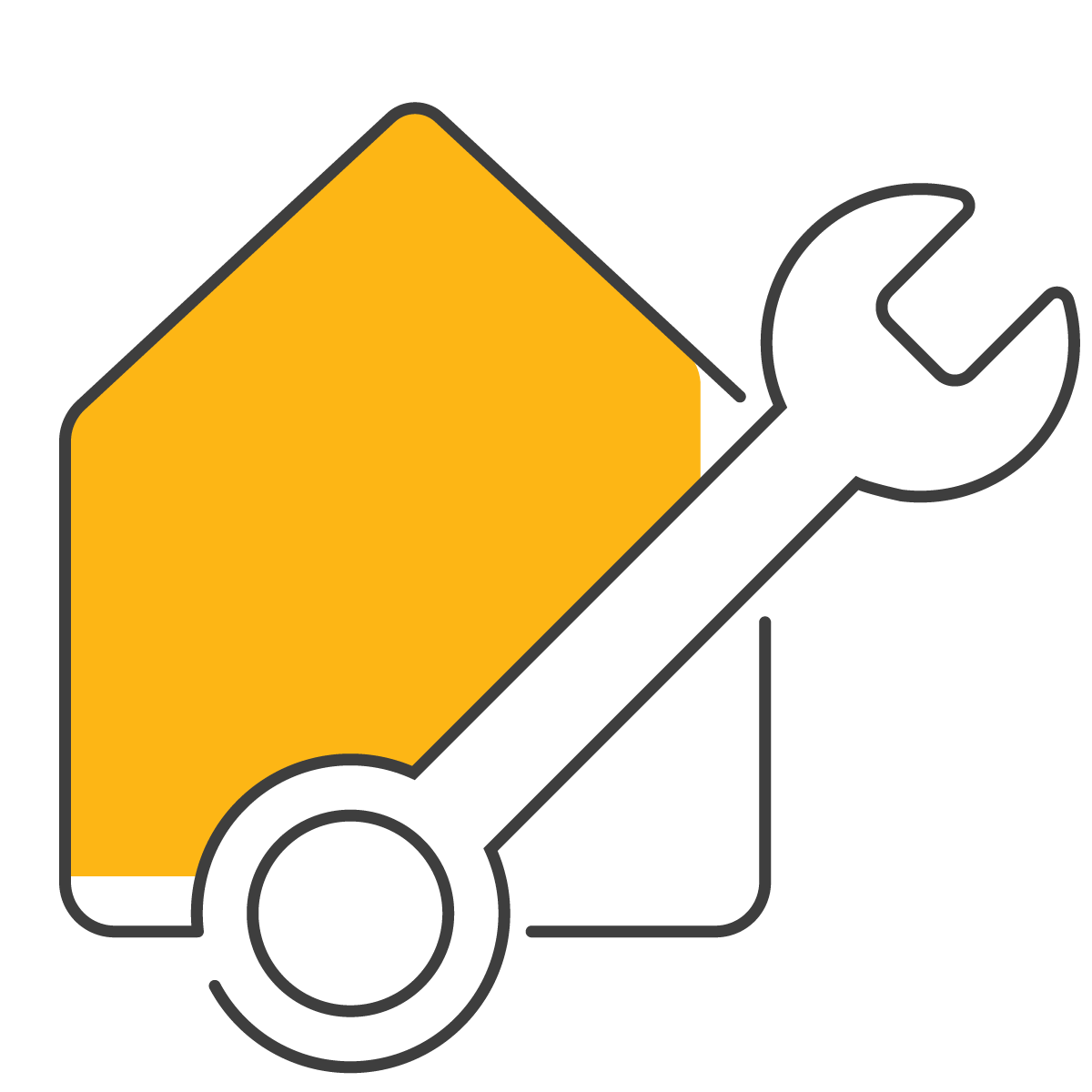 Since we believe in learning from the best, we've enlisted the help of Jake Gibson, founder of Phyxter, who's helped numerous field service specialists grow from independent contractors to flourishing companies, to give us some hard numbers about what it means to run a profitable business.
The first thing Jake told us about how to price your services is that breaking even is far from the definition of success, just like surviving isn't the same as living and thriving. As the number of competitors increases and a contractor transitions from working for a company to working on their own or starting a new company, the role of managing can feel overwhelming.
All the different aspects that go into growing a business are very different from simply getting the job done for a customer. Building a website, getting listed in local directories, and gathering reviews are just the starting point. Learning how to price your services early, in addition to that, will make it that much easier so Jake's offered to layout 4 tips that will help you get started:
Tip 1: Understand your expenses.
Get out a piece of paper and list out your expenses…all of them. It's the first step in understanding how to price your services.
This exercise requires that you gather your receipts, access your credit card statements, or contact your bookkeeper. Knowing and understanding where every dollar is going is critical to the success of your business.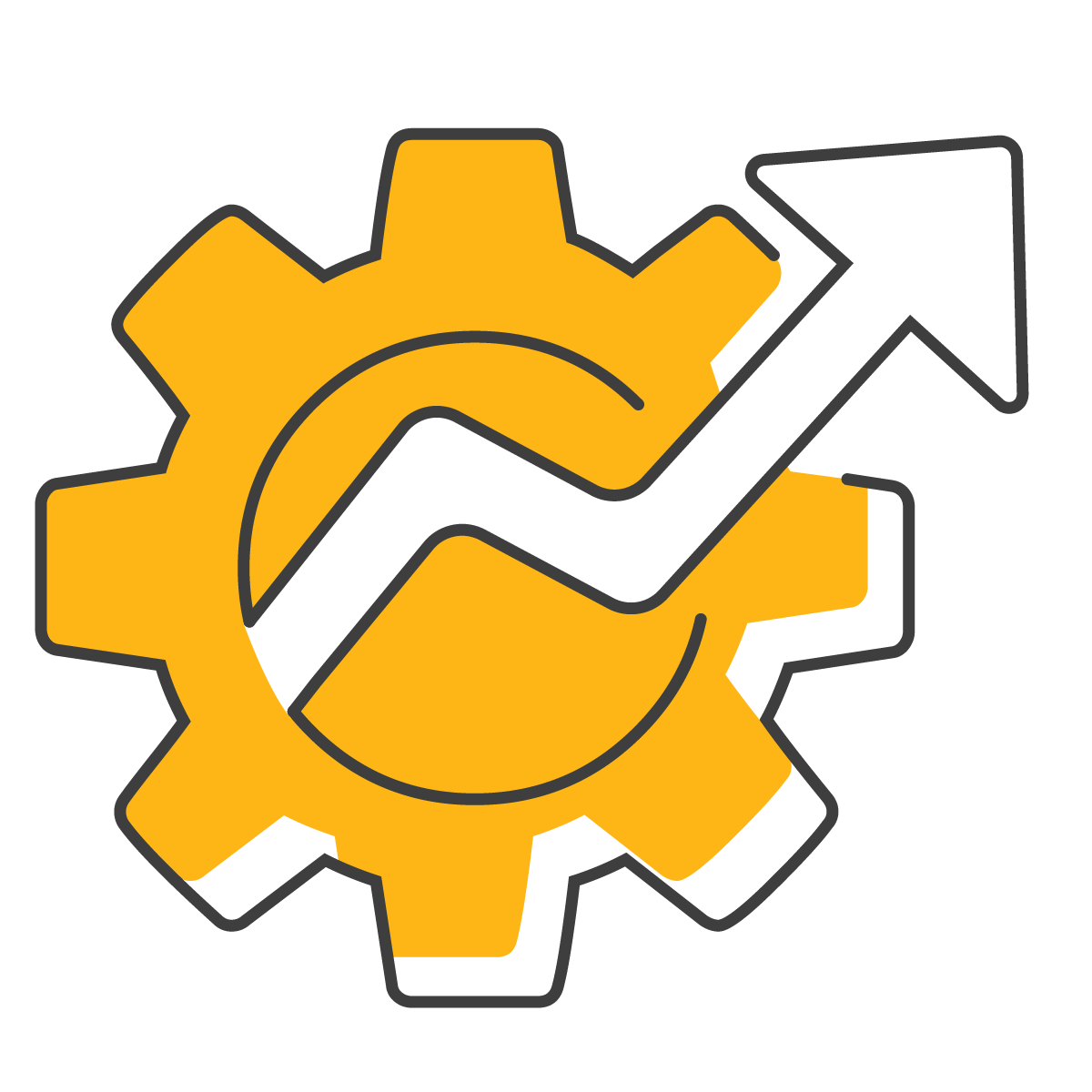 For example, if you buy all your parts from the same supplier, then you should consider getting competitive quotes from multiple suppliers every time you need to place an order. Here is a calculation that you should understand; it shows that two dollars saved is ten dollars earned: Let's say you have a cell phone bill of $65/month or $780/year.
If your business operates with a net margin of 20%, then you must generate $4000 in revenue to make $800 in profit to pay your cell phone bill. Next, if you can decrease your cell phone bill to $50/month or $600/year, then you must generate only $3000 in revenue to earn the $600 in profit you'll need to pay your bill.
Let's explore this concept on a grander scale: Let's say overhead expenses of $12,000/year require $60,000 in revenue to generate the needed profit (at the 20% net margin). If you can decrease your overhead to $10,000/year, you'll only need $50,000 in revenue to cover your overhead expenses.
Therefore, every $2.00 saved equates to $10.00 earned.
Check out how much an electrician charges per hour
Next, focus on calculating for your business, not for a mythical corporate entity. Write down your yearly living expenses, according to where you live. No need for big city living if you're based in a small town. We found some great numbers to get you started here.
Then, add up fixed costs like rent and bills for office space, office supplies, and devices, management software, vehicles and maintenance, fuel usage, trade tools, insurance, etc. You're probably not going to work 365 days/year so don't forget to subtract weekends, holidays, and any vacation you plan on taking.
Don't forget about taxes! Depending again on where you live, make sure you're paying the man what he's due. You might need an accountant for this but whatever decision you take, this is not a time you want to skimp out and save a bit of cash, as the consequences of tax miscalculations are dire.

Click here to download a free, editable spreadsheet with a list of basic overheads, tax rates, and more, as well as already applied formulas to crunch out the final number for you.
Tip 2: Make the most out of your lead generation channels.
Get out a piece of paper and list out all of your lead generation channels.
If you just wrote down or said, "I only use word of mouth," then you ARE NOT building your business optimally. The profit margin for your business is greatly driven by the number of leads you're getting. The more leads you have coming into your business, the more you'll be able to demand for your time; it's simple supply and demand economics.
So, how can you improve your lead generation strategy? The same way an investment advisor would build you a profitable and sustainable portfolio…diversification. You will need to get off your ass and put some time into this… but it's your business.
I'm sure you'll be willing to do whatever it takes to make it work. Here is a list of things' you NEED to do, including acknowledging that lead generation is for every business, no matter the size and that there are many affordable ways to do it as long as you put in the effort. Start with the following:
Build a minimum 10-page website

with at least 1,000 words on each page–DO NOT plagiarize another website, Google and other search engines don't rank you if you plagiarize.

Use Local Listings

– Google My Business, Bing, YellowPages, Phyxter Local Partners, Better Business Bureau, basically put your business everywhere you can for free. Side note, there are hundreds of places online to put a business listing for free. If you want us to create a list for you, just submit a request here.
Check out the best plumbing and heating websites to list your business on!
Use risk-free lead generation platforms: Obviously, we're going to list the Phyxter Pro app; it's risk-free because you can quote and connect with new customers and only pay us whenever you get paid. Some other companies that have similar models are Clipcall, JiffyPro, Task Rabbit, CraftJack, and Contractor.com. There are a ton of companies that offer lead generation services specifically for contractors, so do your research and take advantage of the ones that you don't have to pay for unless you get paid!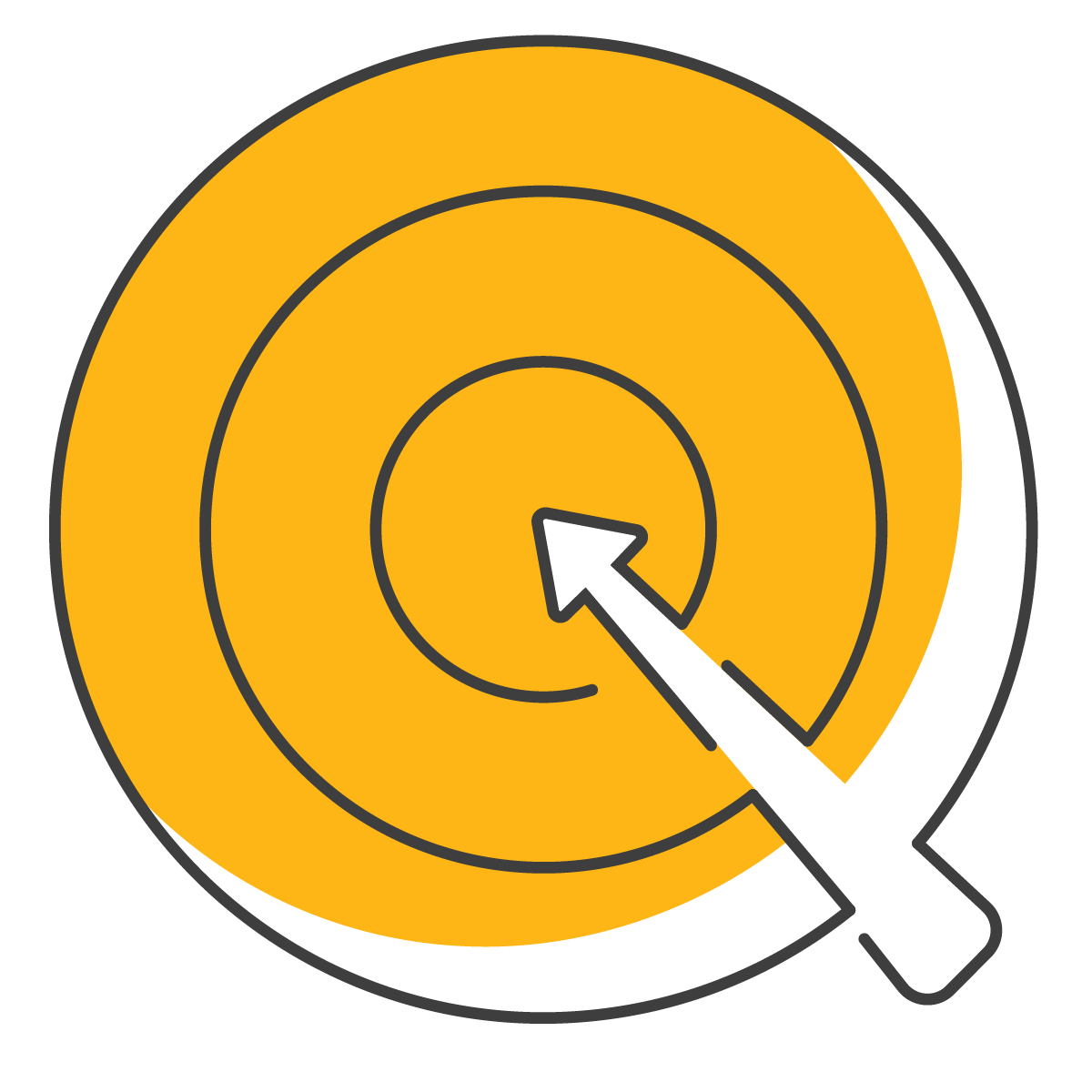 Use SEO

– search engine optimization…dreaded SEO: This is something that people get way too worried about, but just start. Spend time learning, researching, and working on your SEO. A simple trick to getting started is building pages on your site that target a geographic area and a particular service. Then, build that page over and over again for every geographic area around you.

Example: https://phyxter.ai/hvac-contractors-in-toronto , https://phyxter.ai/hvac-contractors-in-ottawa


Seek Partnerships:

This is something I LOVE. If you're an independent or small HVAC contractor and are looking for innovative and inexpensive ways to generate leads, look for companies that are a similar size to yours, in other trades, and partner with them on advertising. My favorite example is to partner on a flyer with, say, four other contractors. All five of you invest in sending out a flyer that lists "The top five local contractors in (your area)". Your business will be seen by five times as many potential customers for the same price. T

his strategy takes is a little elbow grease and for you to call a handful of non-competitive contractors to see if they're open to growing their business.
At the same time, according to Referral Rock's marketing experts, the strength of your brand can greatly influences how much you're able to charge for service work and these lead generation channels contribute a great deal to strengthening it.
Tip 3: Implement a 'Lean Strategy'.
Step outside your comfort zone and implement a 'Lean Strategy.'
Recently, one of our content specialists wrote a series on Lean Management Practices For Contractors, and some of the responses we got back were that Lean Strategies are only used to get rid of employees, which, in our extensive experience, is simply not true. Lean strategies are used to get rid of non-profitable employees and non-profitable practices, all of which are holding you back and complicate the simple answer to how to price your services.
The whole point of Lean is to ensure that your business runs as profitably as possible, and thus allows your company to keep people employed for as long as possible. I would highly recommend that every business check out our series on Lean and implement the strategy as soon as possible.
Tip 4: Make it specific and detailed.
After you've carved out your costs and the most effective strategies for your business, you won't just want to break even at the end of the month. This is where you can add your profit rate. Most tradesmen account for 5-10% of the number above as an average profit rate.
Keep in mind that, while you don't want to be overly ambitious and put off customers, this is the first place you'll be shaving off if a customer is trying to negotiate a lower price for, let's say, a more extensive project.
The next step is to start calculating your job-specific additional costs. It will take a while, but the more detailed you are, the more accurate your job costing will be and you'll alleviate the risk of undercharging. Don't forget that little expenses add up quickly and if you're in doubt, scroll down to download a spreadsheet that will list a few of the most common ones.
Depending on your relationship with your vendors, you could also add a profit margin to spare parts since you're saving the customer the trouble of sourcing these themselves. This can be a good additional source of profit for you, as the customer will perceive the extra cost as value-added for their own comfort rather than yours.
However, adding more than 1-3% to store price can look like you're trying to fleece them so it would be a good idea to keep it reasonable.
Remember that understanding how to price your services doesn't mean just understanding the average mark-up for plumbing parts or electrical tools. In addition to that, a good relationship with your vendors can lead to lower costs per item than market prices and exclusive items that customers can't get anywhere else.
Check out our interview with pricing expert, Ruth King!
You might start getting a bit apprehensive seeing your prices go higher and higher. We wouldn't blame you if you're already thinking of squeezing that profit margin down, but keep in mind that this will prevent you from squeezing it any further when you really need to.
Imagine there's a project or customer that you're very keen to win over (maybe they'll bring in more valuable customers or bigger projects in the future), then it's normal to do a job for less, but this profit wiggle room will ensure the savings don't come out of the budget that keeps the business going. You can forego some earnings but not paying your vendors isn't an option!
Again, simply because the competition is charging less, doesn't mean you have to go lower when gauging how to price your services. Charging a fair price will signal the customer that you're a fair tradesman and people who understand this relationship are the kind of customers you want to have.
With this list in mind, you can always offer them a pertinent explanation for why you're charging these specific prices.
Tip 5: Maximize productivity through technology.
Since you are reading this blog post on Commusoft, I am guessing you're familiar with the tech space in construction and that you understand the benefits of improved productivity through technology empowerment. But are you capitalizing on all of the features your technology solutions provide?
My guess is that you're not, so you must seek out help! Companies like Commusoft and Phyxter love helping their customers, and we only wish more customers would ask for our help. We want you to succeed in using software, so contact us if you have any questions. You'll be happy that you did.
Whether this is year 1 or year 30 of your company, by putting the 4 strategies above into practice when learning how to price your services, you'll gain a much better understanding of how you are running your business, and how you can run it more profitably. If you found this article helpful, make sure to reach out and let us know. We'd love to hear from you.
Check out the best dedicated Plumbing Software you'll ever find!
The takeaway on how to price your services.
In the meantime, perhaps you're wondering where to start and we wouldn't blame you if there's simply too much information around, making things more confusing than they need to be.
That's why we've cut out the fat and left the cold, hard numbers in a neat 10-step checklist that will walk you through the process of pricing your services. Click below to download it, together with the formulas & spreadsheets that will do the hard work of setting prices for you!