Selling More: How to Create the Ultimate HVAC Price Book
November 16, 2021 - Sales - 11 minutes
If you've decided to make the switch from charging by time and materials to a flat rate fee, chances are you'll need an HVAC price book to keep you and your team organized. Price books are incredibly valuable because they provide a clear overview of the cost of parts and help to make sure you're charging accurately for your time.
This post will help you create the ultimate HVAC price book, read on or skip to what matters most to you:
Listing out all of your service rates can be a large undertaking, but it will be beneficial for your company. Why? Because most customers actually prefer flat rate pricing, as it leaves no unforeseen variables. Sure, there's always the chance that if your price book seems too high you might not win the job, but if your pricing is too low, it can hurt your revenue.
If you're feeling unsure about making the switch, we've got you covered:
1. The pros and cons of flat rate pricing.
Picture this: You've just hired Dan. He's a great HVAC tech, but on the younger side with less experience. It's his second week on the job, and he's gone to look at an air conditioning unit that hasn't been working properly.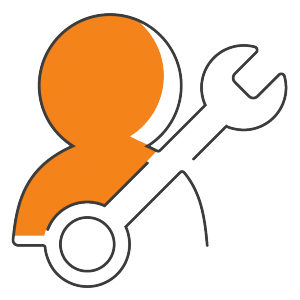 Dan wants to impress and goes through every step of the diagnostic perfectly. It takes him about two hours to service the unit and get it back to normal again. He hands the customer the bill, which is broken down by time and materials. His hourly rate is $100 and the replacement part is charged for $30. However, for a simple repair, $230 is a hefty bill.
Now, if you had sent Luke–a senior tech at your company–he could have completed the job in under an hour. His bill would have been nearly half of Dan's. But is it fair for Luke to get paid less just because he has more experience? And is it fair for your customer to pay more just because they had a less practiced tech for the service?
We'd say no, and you probably would, too. That's where flat rates come in.
Having set prices for your services lets customers know the maximum they'll have to pay–no matter who is doing the job. Likewise, it's making sure your technicians are being paid fairly for their time. It's a win-win situation.
That is, if your flat rate pricing is accurate. If you underestimate the cost of a service, you'll be getting underpaid. If you overestimate the cost of a service, customers are likely to take their business elsewhere.
Learn more about flat rate pricing from our expert, Danielle Putnam!
2. An HVAC price book starts with knowing your worth–here's how to calculate it.
There's a lot to take into consideration when pricing your services. Location, customer demographic, and your team's experience are all variables you'll need to consider. While there is no singular answer for how much you should charge, there are steps you can take to make a sound decision.
The last thing you want to do is guess your flat rate fees or base them on a competitor's price book. Mainly because you can never know what kind of corners they may cut, so focus on what works for your own business.
Step 1 – Start by adding up your expenses:
The cost of rent for your office and warehouse.

Your business costs for marketing campaigns, accountants, lawyers, etc.

The cost of your inventory and equipment.

Your technicians and administrative staff's salaries, benefits, and insurance costs.
Step 2 – From there, figure out your net income:
Calculate your company's total revenue.

Subtract your business expenses (calculated in Step 1).

Then, deduct tax.
Net Income = Total Revenue – Business Expenses – Tax
Step 3 – Calculate profit margins:
Divide net income by total revenue.

Multiply the number by 100 to get your net profit margin percentage.
(Net Income / Total Revenue) = X
(X) x 100 = Net Profit Margin
For example:
If total revenue is $100,000

And your total expenses are $75,000

Taxes equal $5,000

Then your net income = $20,000.
Net income ($20,000) / Total revenue ($100,000) = 0.2
0.2 x 100 = 20% profit margin
While the formula stands, these numbers are just an example. 20% is on the higher end for profit margins, so figure out what makes the most sense for your business. Most companies have about a 10% profit margin–but that doesn't mean you have to do the same.
Take into account your target market and what they're willing to pay. If you target young homeowners, they might not have a lot of disposable income, but if you're going after premium customers, they'll only hire the best (and pay to get it!).
Consider all the variables mentioned above and decide what will be the most sustainable for your company. And if you're still having trouble, here are some more tips for how to price your services.
And while you're optimizing your prices, make sure your communications are on point too. Click above to see how email templates can make your business even better!
3. What you'll need to include in your HVAC price book to make it successful.
Once you've priced out your services, it's time to put together your HVAC price book. Here are our best practices for organizing it:
1. List out prices and procedures.
You spent ample time determining your flat rate pricing for your price book, so make sure it's easy for everyone to be on the same page. Detail the procedures technicians should take when quoting customers. Will they offer one flat price, or do you have "good," "better," "best" options for them to quote as well?
Also make sure it's easy to differentiate the flat rate pricing between service, repairs, and maintenance. You don't want your team to get confused and offer the wrong pricing for a service. Clearly structure your HVAC price book so there is no confusion.
2. Include pricing options for different customers.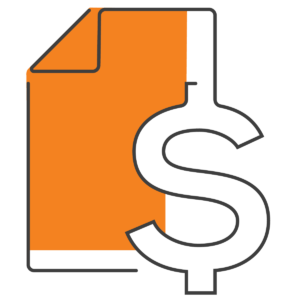 Maybe you've worked with some customers for 10 years and have always offered them special rates. That's great customer service! When switching over to flat rates, make sure your price book is still reflective of this. Create a separate section for technicians to refer to when working with these customers. To make it easier, make sure you log detailed notes in your customer database for them to reference.
Also consider a separate pricing section for customers who work outside of your area. Build in a premium rate for them, as it will cost more for your team to travel out and service them.
3. Have a general section for coupons and discounts.
It's not unusual for HVAC companies to run special promotions throughout the year, so make sure your price book reflects these, too. Make it easy for technicians to reference and add these to a job, eliminating any confusion.
If you exclude this section from your HVAC price book, your technician may just change the price of the service to reflect the offer. This, however, means that you won't be able to track how effective the discount was–giving no insight if this is a promotion worth running again.
4. Information on warranties.
Be sure to store warranty information in your price book! If a customer is still in warranty, but it's unclear to your technician while onsite, they may end up charging them full price for the service. This won't leave a good impression on your customer, and will result in a lot of work to correct down the line.
Clearly list out all procedures and options in your HVAC price book. In order for it to be successful, it needs to be easy to understand by the people who will be using it every day. Which leads us to…
4. How to train your team on using the price book to increase sales.
At this point, you've probably put together the ultimate price book. It looks professional and has all of the information needed. But just because it makes sense to you, doesn't mean it will immediately make sense to your team.
Like any other tool, your HVAC price book will require a learning curve. It's a new way of pricing and you'll need to train your technicians on it. Otherwise, they'll come across as lacking confidence and unknowledgeable–which is never good when trying to make a sale.
So, before unleashing your awesome price book into the world, sit down and show it to your technicians. Walk them through each section and see if there's any confusion. Maybe they'll even have a suggestion or two on how you can improve it!
Then, role play a scenario with them. Although it might all look good on paper, when your techs start putting the price book into practice, you may find errors start popping up. It might be a mistake in the actual resource, or a section that's just causing confusion and being misinterpreted by your technicians–and there's no respectable way to take that back once they've told it to a customer.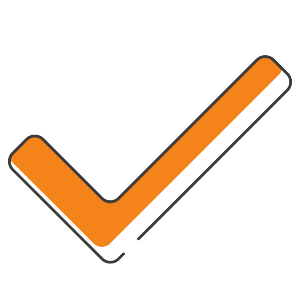 Also, if you're switching from time and materials to a flat rate charge, prepare your technicians for customer objections. Change can be difficult, even if it's for the better. Make sure your team is well versed and prepared–because if they stumble on the spot it won't make a good impression and may cost you the job.
For example, make sure they can explain to customers how flat rates benefit them. And that by using an HVAC price book, you're able to offer them more accurate pricing since there are no variables at play.
Remember, you can have the best price book, but if your team can't use it, it ultimately has no value. Invest time into training and ensure they're confident in the tool before using it in the field. That way, you're sure to win more jobs while increasing customer satisfaction.
Check out the best HVAC software you'll ever find!
5. The takeaway on creating an HVAC price book.
Charging by flat rates is a great option for a field service business, and can be especially successful with a great HVAC price book.
Although it's tempting to implement your new pricing structure right away, really take the time to figure out what makes the most sense for your company. Calculate your rates accurately and thoroughly so you can be confident you're never over or under charging for your services.
Make sure to also dedicate time to creating a clear and organized price book. While it takes some effort, the time invested in doing so will pay off big time down the line. Share it with your team and make sure they're comfortable using it–and ask for their feedback too! They'll be the ones using it every day, so ensure their confidence to maximize the effectiveness of their selling process.
And lastly, keep your customers in mind when putting together your ultimate HVAC price book. It's important that they don't view pricing as an inconvenience, but as something that actually makes your services more valuable.
A great way is to communicate with them and be as transparent as possible. If you need some help getting started, we've created a series of free email templates for you below. Click the banner to get your copy and start communicating like a pro!