4 Ways to Get More HVAC Leads During the Slow Season (without spending a cent!)
October 5, 2021 - Marketing - 10 minutes
On the go? Listen to the audio version of How to Get More HVAC Leads!
Summer was a scorcher for some, but a breeze for you. HVAC leads were easy to come by, the calendar was booked up, you were always on the move. But as the temperature drops, the steady flow of business goes with it, and things can begin to feel uncertain.
This is a common problem in the industry, and something many businesses feel they just need to brace for and bear through. However, that doesn't need to be the case. Implementing a solid strategy can ensure you're busy year round.
So, keep on reading to find out how, or skip to what matters most to you!
The best part? These strategies are all free to implement, causing no stress to find a budget when cash flow is already proving tight.
1. Need more HVAC leads? Look no further than a service reminder.
Getting HVAC leads doesn't always mean buying opportunities. Business from existing customers is just as effective, if not more!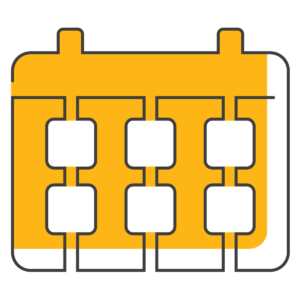 Service reminders are arguably the most underrated method of getting business. When the phone is ringing off the hook during the busy months, reminding customers that it might be time for a tune up probably creeps further and further down your to-do list. And unfortunately, it probably is not at the top of your customers' minds either.
Why? In most cases, it's simply because most people don't think that far ahead. The air conditioner is working, the heater seems fine–that is, until they're not. And those emergency call outs are no fun for anyone in the peak of a heat wave or the middle of a blizzard.
Therefore, one of the best services you can provide to customers is the peace of mind that they won't end up in those situations. Educating home owners that their AC and heating systems should be serviced annually is essential, and can easily be done with a reminder.
Even better, by sending out these service reminders, you're ensuring your customers are doing repeat business with you and not your competitors. When thinking about how to get more HVAC leads, new business may seem like the route to go, but that shouldn't always be the case.
It can be anywhere from 5 to 25 times more expensive to acquire new customers vs retaining existing ones. Plus, repeat customers spend more than new customers, and are more likely to recommend your business to friends and family. This means you stand to increase your profit further, at no cost to you.
Sending these reminders is a great way to boost your recurring revenue, especially during the slower months. All it requires is a list of customers who are in need of a tune up or maintenance.
From there, create an email template with personalization tags so each customer receives a message more tailored to them. If you need some inspiration, click below to get a copy of what a great reminder looks like!
And while it's great to send these out during the slow season, we recommend automating service reminders so they can bring in business for you year round with no extra effort. If you're interested in seeing just how much revenue these can generate, be sure to check out this calculator.
2. Plus, a seasonal offer never hurt anyone!
Discounting your services when things are slow may not be the most appealing, we get it. The good news is, promotions can actually boost business and, if done correctly, drive more revenue on discounted services than full price ones.
Consistency is the name of the game. Seasonal offers should be used to establish recurring business vs a one time marked down job. A great way to do this is by offering discounts on preventative maintenance (PPM) plans during the fall and spring.
PPM plans are great for a few reasons:
They attract larger customers

They generate reliable recurring revenue

They're scheduled ahead so you can plan out work in advance
However, they're not always the easiest to sell. Unless it's a heat wave or blizzard (neither of which typically occur in the off seasons), customers most likely are not thinking ahead and may not see the immediate value of a service contract.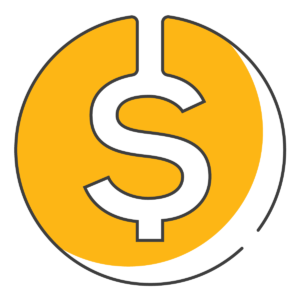 There are a lot of things you can do to show them value, but promotions are a proven method to be effective. In fact, 57% of buyers are motivated to complete a purchase if offered a discount. Add in some great emotional marketing like "Wouldn't you rather stay warm this winter?", and you've got a winner!
We recommend offering anywhere from 5% to 15% off in exchange for customers signing a year contract. If the plan is for quarterly maintenance, that's four additional jobs a year you might have otherwise missed out on.
Many field service companies use this to their advantage during the slow seasons, and have had up to 30% of customers prepay for their services. This is a huge boost to your cash flow, while ensuring customers are repeatedly using your business.
3. Connect with customers and build up reviews to attract HVAC leads.
Reputation matters. And the easiest way for customers to gauge what your HVAC business is all about is by running a quick search and reading reviews. While it's great to have two 5-star reviews, it would be even better to have twenty, and it would be best to have as many as possible.
Customers want to know your business is credible, and if they can validate it is, they'll act fast. A study found that after visiting the popular review site Yelp, 97% of people made a purchase and 51% purchased within a day. Simply put, your reviews matter.
So, when times are slower, it's a great idea to reach out and connect with customers. We don't recommend asking them for reviews straight away, but genuinely check in and ensure they were satisfied with their previous service. Efforts like these are personal and often appreciated. Plus, they can inspire customers to take to the web and write about how awesome your business is.
Another great way to encourage customers to leave reviews is by sending them an after care sales email immediately after the job. Compose a message asking customers for their feedback on the work done. See if they were satisfied or if there's anything you can do to improve their experience. To make it even easier, we've included a ready made follow-up template for you here! 
While it is important to always follow up with customers, the slower months of the year will provide ample time to reach out. By making this effort you're sure to earn a few more great reviews. This will pay off in the long run as more potential HVAC leads find your business online and see the awesome service you offer.
And if you want even more tips on lead generation in field service, then check out the video below. Expert Josh Moran breaks down the steps you can take to get ahead of the competition and delight customers every time.
4. Use the slow seasons as an opportunity to take on big projects.
While it can feel uncertain entering into the slower months for HVAC, this time of year does offer some unique benefits. While peak seasons drive revenue, they don't leave much time for taking on new projects or implementing feedback from your team and customers.
These less busy months offer the opportunity to fine tune your business and improve on an already great foundation. It's a moment to ask yourself:
When was the last time you updated your website?

Have you checked your SEO ranking?

Have you been keeping your social media up to date?

Did you participate in that community fundraiser you've been meaning to?
All of these contribute to generating HVAC leads year round. And if you can't focus on these efforts in the summer and winter, make sure to dedicate time during the fall and spring.
This is a great time to start looking into tasks that are more time consuming. That way, once business is at full capacity again, you're confident you're running as efficiently as possible.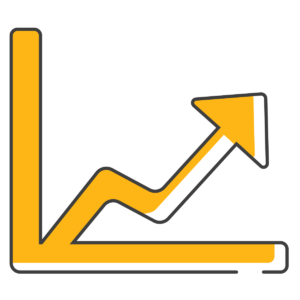 A good place to see where you did well and where you can improve is in your business reports. Take the time to identify trends and patterns. Maybe you'll find that it's been awhile since you last ran training for your technicians and their productivity has started to drop. These slower months would be a great time to run a few refresher sessions!
Ultimately, undertaking projects like these will make a big impact on your business long term, and as a result will generate more leads for you in both the busy and slow seasons. Remember, being a business owner is a marathon, not a sprint!
The takeaway on how to get more HVAC leads.
It takes time and effort to generate HVAC leads, and it can feel especially difficult during the slower months. However, this quieter time offers a great opportunity to focus on areas of your business that may have been neglected. And by putting more resources into them, they'll prove to be key in generating more leads.
Take the time to reach out to current customers. Ask how their previous experiences with your business were, and remind them that it might be time for routine maintenance on their systems. Educate them on all the benefits of regularly servicing their units, and you're sure to get more jobs booked in.
Also consider what kind of promotions you can offer new customers during the fall and spring. Sit down and review how much you can discount services for customers who sign yearly PPM contracts. And while you're at it, take the time to brainstorm how you can improve your business overall. Maybe it's additional training for the team or taking the time to update your HVAC software.
The slow seasons don't have to be slow, and you don't need to have an excessive budget to generate new HVAC leads either. Implementing these strategies can prove to have a big effect on your business, and most of them simply come down to increasing your outreach and communication with customers. Check out the guide below to jumpstart your way to a busy fall and spring.