How to Write an HVAC Job Description that Attracts Top Talent
November 23, 2021 | Read: 12 minutes
Hiring can be a tedious process, there's no two ways about it. It takes time and it takes effort–especially when you're looking to attract the top talent in the industry. And with the current shortage of skilled workers, it may feel near impossible to find the right fit for your company. Posting the right HVAC job description, however, can make it much easier.
Read on, or skip to what matters most to you:
But what exactly is the right job description? To start, it needs to tell potential employees what you can do for them, and not just what you need from them. A common mistake HVAC companies make when writing job descriptions is forgetting that while you know your business is awesome, not everyone else does. The right job description will make that clear.
1. Why is an HVAC job description important?
In order to stand out from the competition, it's important to not copy and paste from one job description to another. Just like applicants should tailor their resumes to different employers, you should tailor your job listings specifically for the roles you're hiring for.
In most cases, a job description will be the first introduction potential employees have to your business. That's why the tone, grammar, and expectations set within the listing matter so much. Your HVAC business might be hiring for a really great position, but if that doesn't come across in the job description, the applications you receive may be scarce or unfit for the role.
Many companies don't want to prolong the hiring process either, as it is time consuming and can be detrimental to be short on staff for long periods of time. That's why your job description needs to be engaging, detailed, and set the correct expectations for the role.
There are few things more uncomfortable than interviewing a candidate who didn't understand the role they were applying for–especially if it was because the job posting was unclear. That's why job descriptions are so essential–they're more likely to help you find the right employee for your business without wasting anyone's time.
So let's dive in, what exactly should your posting include?
2. The 6 elements your HVAC job description needs
While you will want to break the mold in your HVAC job description, it is important to have the foundations down. Here are the 6 things every stand out listing should have:
1. A clear job title
If you're hiring for a specific type of role, this is especially important. Remember, the hiring process is already time consuming enough, don't make it any more complicated by listing a vague job title. 
For example, there's a difference between hiring for an "HVAC Technician" and a "Commercial HVAC Technician." If you view it from an applicant's perspective, they may just be submitting their resume to any job title they feel qualified for–without giving much attention to the actual requirements of the position.
Therefore, if you're hiring for a specific set of skills, make it clear in the job title. If the technician has no commercial experience, they're less likely to apply for that role than a general position. This will save you time reviewing resumes that don't match what you're looking for.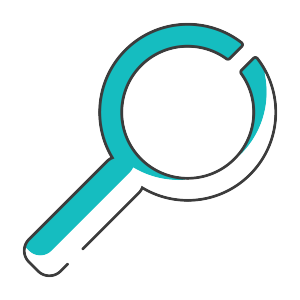 It's equally important to consider how candidates are searching for roles. What keywords are they putting into employment sites like LinkedIn and Indeed?
When thinking about how to make your HVAC job description stand out, listing the role under an interesting title may be tempting. While it's not necessarily a bad idea, don't create a title that won't come up in any searches or is unrecognizable to applicants. This may confuse candidates or deter top talent from applying to the position.
2. The actual HVAC job description
Sometimes the job description gets confused with the role requirements, but these should be two separate sections in your listing.
The job description should be attention grabbing, concise, and at the very beginning of the post. You can also think of it as a brief summary. It's an opportunity to tell applicants what you're looking for and who you are as a company.
This section is so important because it's your hook to attracting top talent. Of course, big blocks of text tend to get skimmed or looked over. Try to keep it to 3-5 sentences max, this way it's enticing enough to keep them reading without overwhelming them.
Feel free to use the example below for inspiration when preparing your HVAC job description!
You're an experienced and self motivated technician; we're local leaders in HVAC providing our customers with the best service and products. Could it be a perfect match? 

This is a permanent and full time position with benefits and a competitive salary. You'll be a part of a tight-knit team and work directly with GC's, project managers, and subcontractors to manage day to day operations. We provide all tools and equipment, as well as continued training opportunities and an awesome company culture!
3.  Your company description
Again, it's important to keep this section engaging but concise. We wouldn't recommend copying and pasting the entire "About" section on your website. Instead, cut it down to the basics of who you really are as a business.
If you're a well established company, maybe mention how long you've been operating and the values that have made you so successful. If you're a newer business, explain why being a part of your team is such an exciting opportunity. Is it a fast paced environment? Are you doubling in growth year after year?
Try to keep this section at three lines maximum. While it's important to demonstrate what your company is all about, you don't want to over do it and risk applicants skipping over this section.
4. Job responsibilities and requirements
We might be starting to sound like a broken record, but we can't stress how important it is to be clear and specific in this section. The goal is to attract top talent who are qualified for the role. If your HVAC job description is vague and general, you'll receive plenty of applications, but probably not many that are actually fit for the position.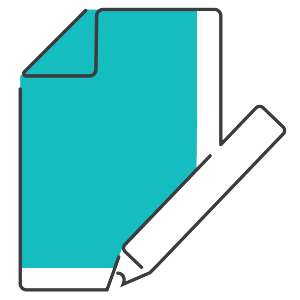 We recommend going the traditional route and using bullets to list out the job responsibilities and requirements. You'll be listing a lot of information here, so make it easy for applicants to read and absorb.
This also means using proper grammar and full sentences. You might use certain phrases internally that other skilled workers may not be as familiar with. Therefore, it's best to avoid abbreviations to make sure everyone is on the same page.
If there is some flexibility in your requirements, consider splitting it in two sections: "Must Have Skills" and "Nice To Have Skills." This way, you can be specific about what you're looking for, but also not miss out on a great candidate because they only tick seven out of the ten boxes.
5. The details
A major priority for candidates are the details:
Is this job close to me?

How much does it pay?

What benefits does this role offer?
LinkedIn actually did a study on this. They asked 450 members to highlight what parts of a job description were most helpful and would make them more likely to apply. Here are the results: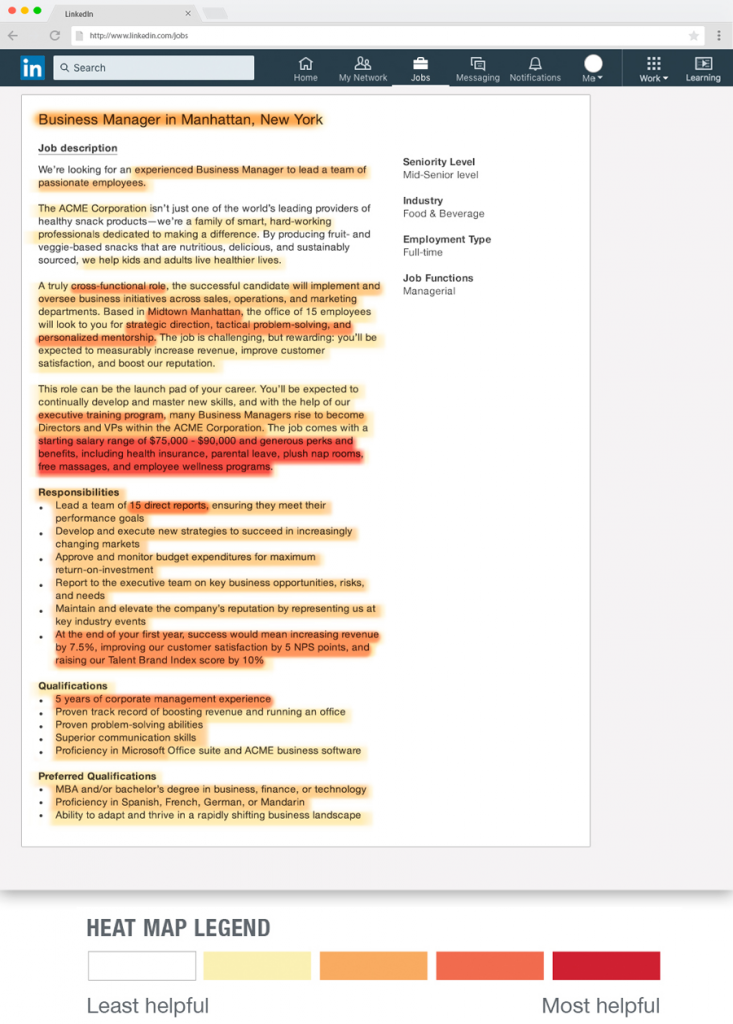 While everyone wants to work for a great company with a stellar culture, if the details are not practical for them, they shouldn't spend their energy or yours applying and interviewing.
Some companies are hesitant to include details like these because they fear they might deter applicants. And honestly, they might. But it's better for some candidates to never send in a resume rather than being invited to an interview, or even receiving a job offer, that will only be rejected because the office is too far away, or it wasn't the salary they were expecting.
Rockstar HVAC, recruiters for skilled tradespeople, lists this as one of the main reasons job offers get turned down. In fact, it can even earn your company a bad reputation. If you spend three weeks interviewing a candidate only to tell them at the very last second a detail that's deal breaking, it can leave a bitter taste in their mouth. And with websites like Glassdoor giving people the opportunity to tell others about their experience of interviewing with a company, it's even more important to avoid!
If you want to attract top talent and retain them, don't skip out on the details when writing your HVAC job description.
6. Every HVAC job description needs a call to action
Most employment sites will make it pretty clear where applicants can apply for the position, but in case they don't or you're posting the listing on your website, be sure to make it evident. You don't want to miss out on an awesome candidate because they couldn't figure out where to apply!
Also, it's a great idea to encourage applications within the post. Simply including phrases like "Get in touch!" can give applicants the push they need to apply.
3. What to avoid when writing your HVAC job description
Just like there are must haves when writing a job description, there are also major things to avoid. While we've established being vague is a major misstep when trying to attract top talent, there are other elements that will also turn them away.
1. Requiring too much
Most hiring managers ask for a resume, and some might want an additional cover letter. Both are completely acceptable. However, it starts to become excessive when businesses ask candidates to submit tests and projects before the first interview.
Remember, an HVAC job description is an introduction. It's an opportunity for applicants to see what you're about, and if they decide to submit a resume, you get the chance to learn about them. For the first steps in the process that should be more than enough–you don't need to know the nitty gritty details until much further down the line.
By asking candidates to do too much too soon, you're likely to dissuade them from even considering applying for the role.
2. Not creating an equal opportunity, or using non-inclusive language
Diversity is essential to the success of any workplace, so be sure your HVAC job description is inclusive. You never want to include any phrasing that may exclude an applicant. Putting an equal opportunity disclaimer in your listing is important, and should not be left out.
Also be mindful of the wording you're using. Research suggests that simply switching out certain words, such as using tradesperson instead of tradesmen, can impact the number of women who apply. And once you start the interview process, be mindful of the questions you ask as well. Here's a great list to get you started.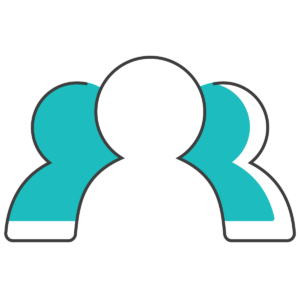 While you'll write your HVAC job description with the best of intentions, we recommend having a co-worker read it over before submitting. Sometimes we can overlook phrasing that may come across negatively to others, because it wasn't intended to come across that way. Having a second pair of eyes is never a bad idea, especially when posting a listing that represents your company.
3. Unrealistic expectations
You want the best of the best–there's nothing wrong with that! But even the best aren't perfect, so make sure you're not writing out an unattainable list of "must have" skills.
When writing your HVAC job description, really consider what type of employee you're looking to hire. Do they really need to have every skill for the job coming in, or is there room for training them in certain areas?
Remember, you don't want to scare away great candidates. If your expectations come across as too demanding or unrealistic, it will be difficult for applicants to feel like they're the right fit for your company.
Check out the best HVAC software you'll ever find!
The takeaway
First impressions matter, and your HVAC job description may be the first interaction a future employee has with your business. Therefore, it's important to put your best foot forward. It takes time and effort to create a stand out job posting, but if you put the work in you're sure to attract top talent.
Focus on being clear, concise, and specific. Tell applicants what you need from them, but also what you're going to do for them once they join the team. Remember the details as well–even if it means getting fewer applications, it ensures the ones you do get are better fits for the role.
Be sure to also focus on and prioritize inclusivity throughout the hiring process, and set realistic expectations for candidates. Just because someone doesn't check all the boxes on paper doesn't mean they aren't a top talent!
A job description is really all about great communication, and presenting yourself effectively. And this is ultimately an important part of every business, but we know it's not always the easiest to do. That's why we've put together The Customer Communication Toolkit. It has 10 free templates to help you communicate like a pro, and you can download your copy below!