Become More Profitable By Writing Service Quotes The Right Way!
August 25, 2020 | Read: 9 minutes
Service quotes are one of those things you probably know how to do. After all, what's so hard about writing down how much you think a job is gonna cost then show the customer a ballpark figure? But if you want to get technical about it, the problem with that statement is "think" and "ballpark", and the reason why is because it endangers your chances to deliver a positive customer experience.
So how do you give customers an estimate that is both accurate, leaves room for profit, and gets accepted on the spot? Well, first of all, let's break it down and make sure we're all on the same page when it comes to quotes.
The difference between a quote and an estimate
First and foremost, let's agree on the difference between quotes and estimates. A formal quote is a legally binding document that lists a price both you and the customer agree and sign off on meaning that regardless of the project's final cost, that's what you'll be getting paid. An estimate is an approximate price that is subject to change.
Why are correct estimates important?
Imagine you told a customer a new door security system will cost around $500 for equipment, installation, and activation because this is what your last job cost. That's an estimate – you're not legally bound by it. Then you go in and realize that the work is a lot more complicated because, say, their house is a 19th century period build and their current doors would work better in a museum – something they had mentioned in the beginning but you weren't sure what the prices were for the specific parts you needed so you referenced an older project without giving it much thought.
This being said, you sit down, add up all the numbers on paper and realize you were way off on the first figure. Now you're left with no choice but to either contradict yourself and give them another ballpark figure that's way higher and will cost you the (now very profitable) project or go ahead and spring the final cost on them at the end of the project.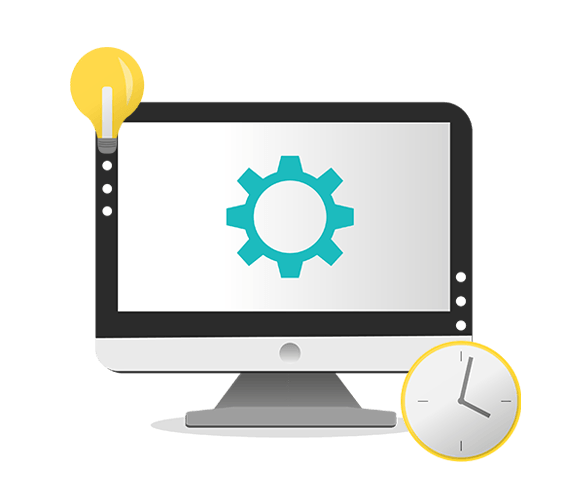 The latter is obviously an unethical choice that will guarantee you a lifetime enemy and many, many 1-star reviews. The problem is that security system managers (and service managers in general) will face a conundrum like this sooner or later if they take the "ballpark figure" approach to their quotes. Same thing happens when you reassess an initial estimate and come up with a much higher number.
The same thing has probably happened to you as well, where you hired someone who gave you an initial number saying all the right things like "final price might be a bit higher", "this is just an estimate off the top of my head", etc. then when it came down to paying the final invoice, you were shocked and unhappy because the cold hard numbers were way higher than the ballpark ones. Now, are you likely to hire that person in the future? Not really.
The customer loses trust and they'll be a lot more tempted to check out the competition because you've already set what called an "anchor price" and that was your initial sum. Anything more expensive than that and the customer feels like they're going way over budget and got themselves a greedy contractor – which you're obviously not, but the alternative is making a loss on the job which isn't an option in this day and age.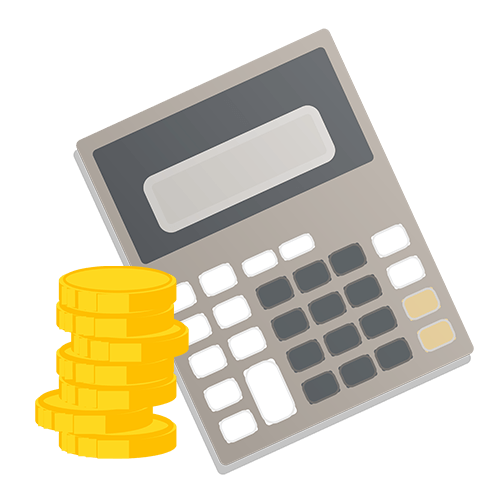 Now, imagine all that story involved a formal quote and not an estimate. You would spend a lot more time writing a good service quote if you knew that was going to be the final price regardless of the project's outcome. At the same time, you don't want to push forward an exorbitant quote that might lose you the whole job.
If you want to give the correct estimate every single time, estimate software is the solution you're looking for!
There are 4 stages to writing profitable service quotes: preparing, writing, and submitting.
1. How to prepare a quote for services?
As with any other business process, preparation is key. If there are a few types of jobs that you do very often, it's worth having a template (scroll to the bottom to download a free editable template specifically designed for tradesmen!) where you either fill in the info manually or have your quoting software do it for you. Before you do any actual writing, give the following a thought:
Have a list of prices and item details on hand either via your

inventory management software

or an inventory spreadsheet.

Use the information you put in invoices.

Make it as easy to read as possible and include a short value proposition if it's not clear from the item (e.g. you can recommend washable air filters over fiberglass in an HVAC installation because they're cheaper in the long-run and more effective).

Mention any discounts you've offered over the phone or on your website.

Remember a quote is a sales tool too! It helps to provide multiple options (Affordable, Recommended, Premium) at different prices so the customer feels in control and you avoid them feeling ripped off in any scenario.
2. How to write a quote for services?
Having a digital quoting feature means every quote could be a marketing tool. If you're still sending plain quote sheets, you're losing out on a great chance to etch yourself in the customer's memory. Knowing how to write a professional quote is not a skill you gain overnight but it is something any business manager should know.
Don't forget to use this chance to flex your digital muscles and send a low cost, medium, and high-end option, as well as stamp your logo on each and every one. Add industry accreditations or your TrustPilot score to let them know you're properly trained and experienced.
When you create a quote, you can specify the costs of both labor and parts (with the appropriate price markup) so you can check the profitability of a potential job. Don't worry, if you use the right software, your customer won't have access to the cost breakdown when they receive the quote for approval.
3. How to submit a quote for services?
If you're still doing quotes and estimates in Word or on a spreadsheet, you could be losing valuable time that your competitors will take advantage of. The quicker you can get a quote to your customer, the more chances you'll get the job. A system that allows you to issue a quote on the spot and get it signed off there and then will be a clear winner when it comes to converting that quote into a job.
By this stage, you've almost got the job in the bag. If your potential customer hasn't used your trades services before, this is where your professionalism, your systems and the impression your team has created so far come into play, as the customer goes from consideration to buying stage.
If you have the systems in place to quickly identify the closest available technician and dispatch them to the customer while they are on the phone, you are far more likely to land the job than if you have to keep them waiting while you shuffle paperwork and make multiple calls to find out where your techs are. At the same time, if you've done your research on the role of technicians in customers service, you've discovered how powerful a quick and well-presented quote can be in the hands of a friendly tech, when a customer requires an additional service.
The quicker and smoother the buying process is, the more chance you have of getting that customer to move through it, and make the purchase.
4. How long are service quotes good for?
This one's easy: service quotes are good for as long as you want them to be. That's the advantage of a good service quote. You can use it as the sales device it is. Add a paragraph in line with "If you accept this quote within 3 days from receiving, you get a 5% discount" and you stand to increase your acceptance rate even more.
This being said, always cover your back with a "This quote is valid for 3 months from receiving." so a customer doesn't call up a year after, when who knows how many costs have gone up, and insists on that specific price.

The takeaway on writing profitable quotes using a sample for services
All in all, service quotes can serve as a wonderful way to increase profits and transform an average customer experience into a remarkable one. Quoting is great if you're doing small jobs. However, if you're looking to grow the business value, then you need to aim higher! There's a lot more to winning business than simply writing good quotes. Building a stronger relationship with customers encapsulates much more comprehensive processes than quoting. That's why you need to shift your mindset from quoting to selling to win more profits!
Check out our Ultimate Sales Strategy Guide! Built for trades businesses just like yours, we'll walk you through how to align your team with a sales mindset, pipeline management, tips for building winning proposals, and more.