How to Scale and Automate Your Online Reviews
February 23, 2023 | Read: 6 minutes
Should you stick to the old ways or try to automate reviews? We've discussed in the past how important it is to get more online reviews.
We've even compiled a complete guide to get you started. While having quality reviews truly makes a difference, there's no denying that this is a numbers game.
But like every task that falls in this category, constantly sitting down and sending review requests can get tedious and needlessly complicated. Especially when you're in the process of scaling your plumbing and heating business.
Skip to what matters most to you:

There's little time left to contact each and every customer after a job and politely ask for feedback. Moreso if you want to follow our tips and tricks on how to get positive online reviews. Yet, you'll still want to send these requests to as many people as you can. After all, the more times you ask a question, the more chances you have of receiving an answer.
So what is the solution to quickly getting more online reviews? One word: automation. Sure, it's what everyone comes back to these days. The digital revolution has changed the way business is conducted across the fields.
Regardless of whether you're working in a lab, in an office, or on the field, you're most likely relying on digital support to do your job well. Particularly when you're running a business. Ever since the email made letters obsolete, managers have relied on tech to help them optimize their workflow.
So why not consider automation when it comes to customer relationship? We'll start by running down the benefits you gain when you automate reviews and scale your strategy:
1. Automation will save you time
The most obvious benefit is that your office manager won't have to sit down at the end of the day, review every job that was finished, and send individual emails to customers asking for feedback.
Depending on the number of jobs your company can cover and how many office admins you have, this task can take anywhere from a few minutes to over an hour.
When automating, all these work hours are returned to the company and can be directed towards more important challenges. According to the experts at G2, office automation in general will be a great time and money saver for your business.
2. There's no room for human error when you automate reviews
The scenario we mentioned during the previous point was an ideal one. In real life, however, it rarely happens that offices are so relaxed. Especially in the plumbing and heating business, you have to expect the unexpected.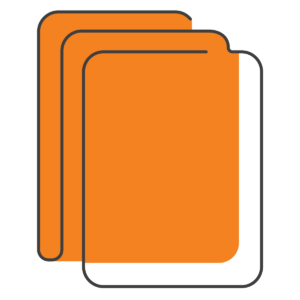 Customers cancelling work orders at the last minute, a technician finding issues that were not in the job description, even traffic jams. These are all things that happen on a daily basis so that neat hour dedicated to asking customers for feedback can easily be overrun by more urgent tasks.
An automated email system, however, can't feel overwhelmed or distracted by circumstances. It won't fail to contact a customer for feedback because something more important came up.
3. Creative challenges trump repetitive tasks
Many have decried automation technology as a something that will strip individuals of their value in the work environment. Yet, experts point to the contrary. The more businesses employ automated solutions, the more important its employees become.
The difference is that they are now free to focus on "jobs that require creativity, human interactions, critical thinking and complex problem-solving" (Inc.). These are the kind of activities that help companies grow and innovate. As you can see, sending emails is not on the list.
4. Impress your customers with your technology
People don't really expect the cutting edge when dealing with plumbing and heating companies. This is an opportunity for any manager or business owner to exceed expectations. Look up to popular tech companies for inspiration and adapt their strategies for your field. Learn how they handle both positive and negative reviews, then consider whether a similar strategy might work for you as well.
How about tracking your technicians then sharing the information with their awaiting customers like Uber does with its drivers? Or creating a customer journey and having automated emails follow them accordingly?
So how do you automate your reviews?
In order to scale your review strategy, you need to automate reviews requests. But automating is not a simple process. A lot of thought must go into it if you want to be successful. Start out by mapping your customer's journey. No two work orders are ever perfectly identical.
Sending a feedback review right after an invoice can be a good idea if the actual cost came under the initial estimate. Not so much if it ended up costing more than the customer expected.
After identifying your preferred triggers (for example, the aforementioned invoice), you can use a tool like MailChimp. This allows you to design and automate reviews then select an event that triggers the workflow. This being said, you will still have to configure it manually and check regularly that it's not sending emails to customers whose jobs are not yet closed.
Is it complicated to automate your review requests?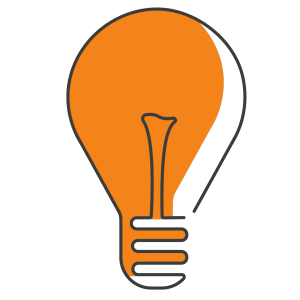 To put it simply, yes. It's not easy to automate your feedback strategy. This is why once you've hit the stage where you need a professional workflow, you probably need job management software too. So why not hit two birds with one stone?
A powerful job management system will take care of the review workflow for you. By integrating tools like MailChimp and Outlook, you can make sure your process is at peak optimization. Whenever the system marks a job as done, it will follow your instructions and send a personalized automated email to the customer, kindly asking them for feedback.
This skips the most complicated aspect of using an individual email system where you need to design your own workflow. Additionally, a job management software will do much more than simply send emails for you. The right one should have a comprehensive calendar system with intelligent scheduling features built-in so that your booking process can be automated as well.
Service reminders and parts inventory management are a must as well. All this will contribute to an excellent customer experience which, in the end, is your goal. No point in asking for feedback if it's not positive, right? This way you can ensure that every job is an outstanding one. Now, if you need some help with designing those review request emails, we have just the thing for you: