5 Reasons to Share Technician Arrival Times with Customers
January 17, 2022 - 10 minutes
When you share technician arrival times with customers, they have accurate expectations and are more prepared for their appointments.
This transparent communication helps you get more:
Return business
Positive reviews
Referrals
Delivering reliable arrival time information also improves customer satisfaction and helps you cultivate a solid reputation. All of this can lead to increases in your cashflow.
Let's jump into the 5 reasons why it's essential for your field service business to share technician arrival time:
1. Keeps you in-sync with today's trends
Go mobile
We all have our phones on us most of the time. As long as customers agree to receive texts, there is no problem with sending simple messages to them regarding their appointments.
We guarantee that your customers will appreciate it if you let them know that their technicians are on the way to their properties. You can do this by investing in vehicle tracking software.
Imagine if for every job, your customer could get an Uber-style portal that includes a map view of where their technician is en route to the property.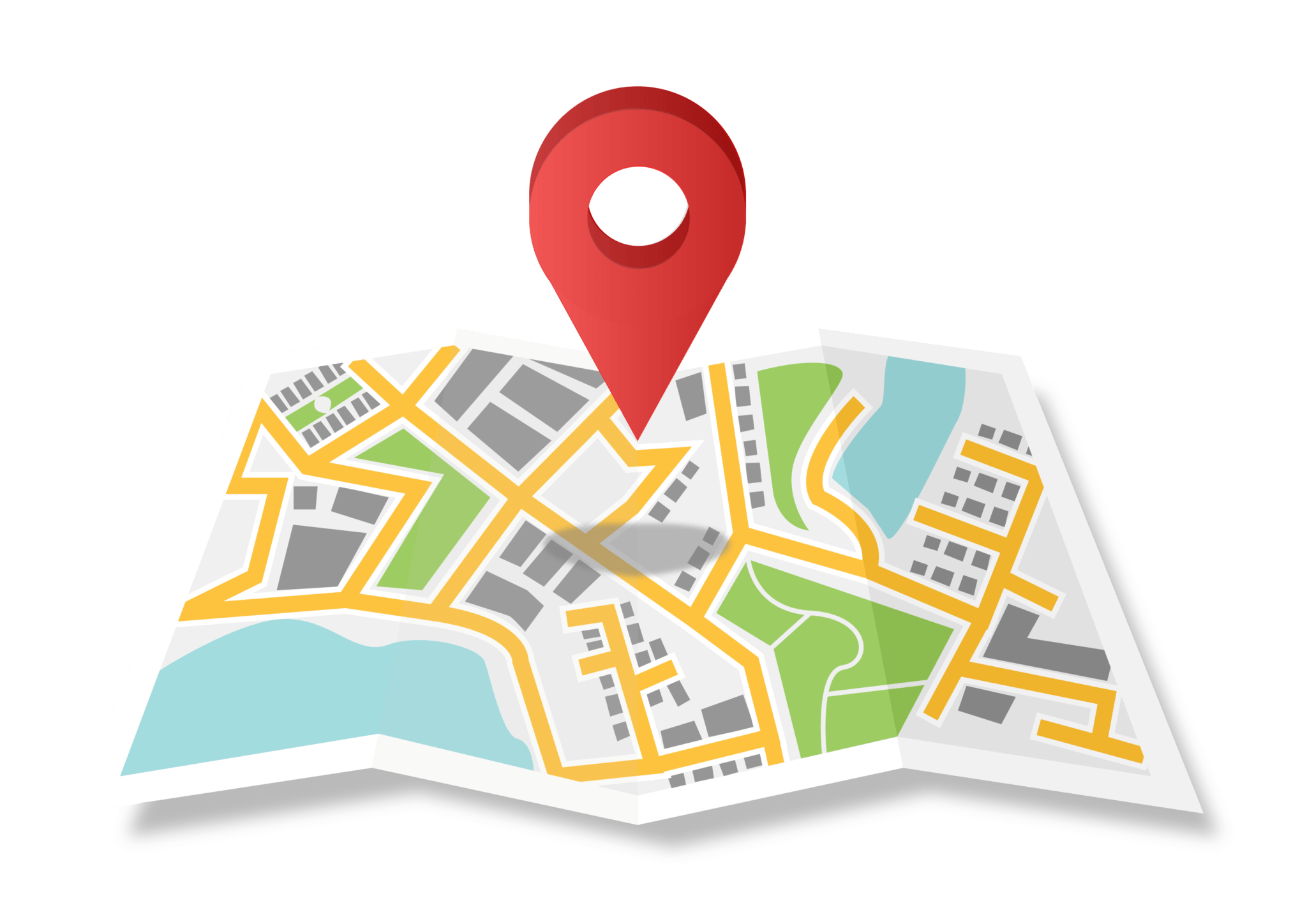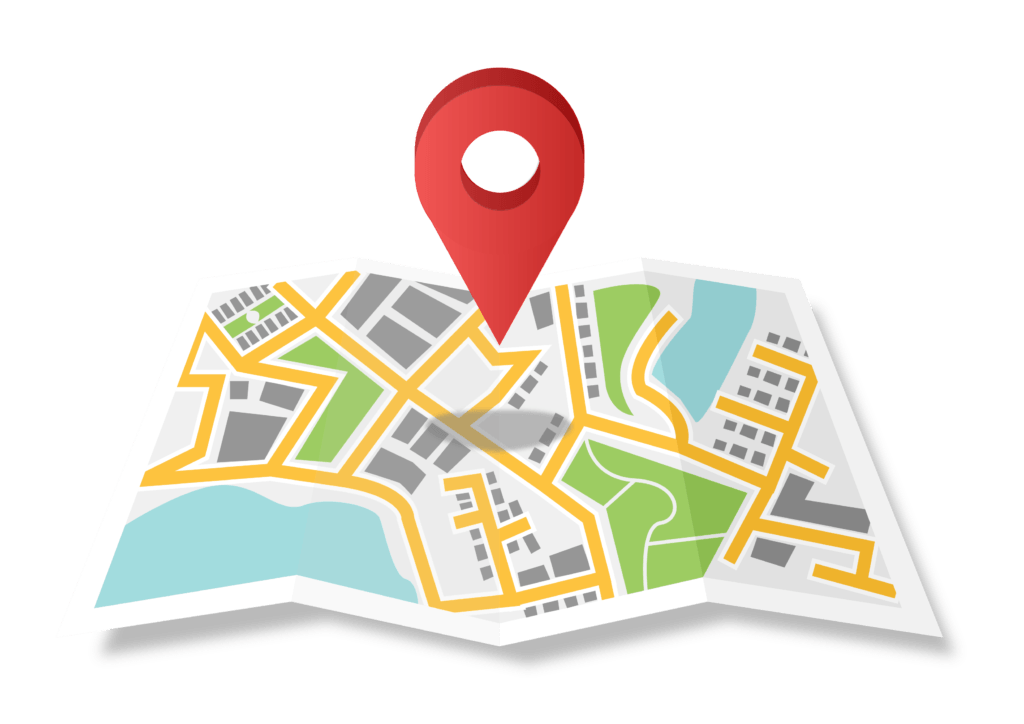 This interactive functionality allows your customer to conveniently see the technician's live location, route, estimated time of arrival (ETA), etc.
Stay up with modern-day trends
Uber and Amazon are two successful companies that laid the groundwork for arrival time updates. These businesses emphasize the importance of providing a convenient customer experience. One consequence of this is that they made integrated tracking systems mainstay.
Let's face it, tracking features are popular and expected these days. Being able to live track gives customers valuable insights on when they need to be available to receive goods or services.
Technician tracking allows your customers to see exactly when their technicians will arrive for their appointments. Modern-day technology allows for this functionality, so it's a great tool to take advantage of.
Customers expect modern-day standards, so it's important for your business to satisfy that desire and share your technician's arrival times.
2. Boosts your customer service reputation
If you want to receive referrals and excellent public reviews, start with improving your customer service.
Keep customers calm 
When it comes to field service work, customers don't like feeling in the dark about when their technician is going to come for their appointment.
Making their experience more convenient and increasing their comfort level can enhance their perception of your brand.
By sharing the ETA with a tracking link to their mobile device, you provide accurate expectations about the technician's arrival time. Great tracking systems also provide a photo of the technician, so the customer knows exactly who to let into the property.
Reduce disappointment if you're running late
Tracking safeguards your technician in the event that they're running late.
Let's be clear: no one likes it when someone shows up late. This can upset the customer and cause the appointment to start on a sour note, which can impact the quality of the services.
Unfortunately for you, people can blame the company if there is an appointment issue such as lateness, no access, or a cancellation. Long wait times can be seen as taking advantage of the customers and not respecting their time.
Beyond that, sometimes people will cancel or refuse a field service because the technician was late.
With technician tracking software, if your employee arrives late, at least it's communicated. Instead of wondering when they will show up, customers track their service provider so it's clear when they need to be ready. This provides a more professional solution for handling a late start.
Better customer service = more referrals & positive reviews
Customer service is more than just a buzzword. What you deliver to a customer directly impacts how much return and referral business you get from them.
It isn't rocket science. If someone isn't impressed with your services, they are less likely to go back to you or recommend you.
When you deliver excellent customer service, you're much more likely to retain customers and inspire them to spread the word about your fantastic services.
When you're searching for something on Amazon, and you see that 4,056 people reviewed it, and the average of those reviews was 4.7 stars, you feel reassured about the quality of the product. This is the exact same with field services. People are browsing around online to look for the best person to carry out their service. The more positive reviews surrounding your company, the more likely you are to retain current customers and win new business.
According to Esteban Kolsky: 72% of customers will share a positive experience with 6 or more people. However, if customers are not happy with the services they received, 13% of them will share their experience with 15 people or even more.
The takeaway? People like sharing their positive experiences. And if you disappoint, some of your unhappy customers are going to be inclined to share what happened with more people than you'd like.
This is exactly why customer service is critical to your success. Specifically, being reliable and punctual are hallmarks of pristine customer service in the field service industry. Things like whether your technician arrives at a convenient/expected time most definitely show up on reviews, so this isn't something you'd want to get wrong.
On the plus side, when you exceed expectations, this is reflected in reviews. Providing a memorable experience involves providing your customers with as much information as possible. Sharing technician arrival times is bound to help please your customers and boost your bottom line.
So, deliver that quality service! Get those shining google reviews and this will only help you get more business.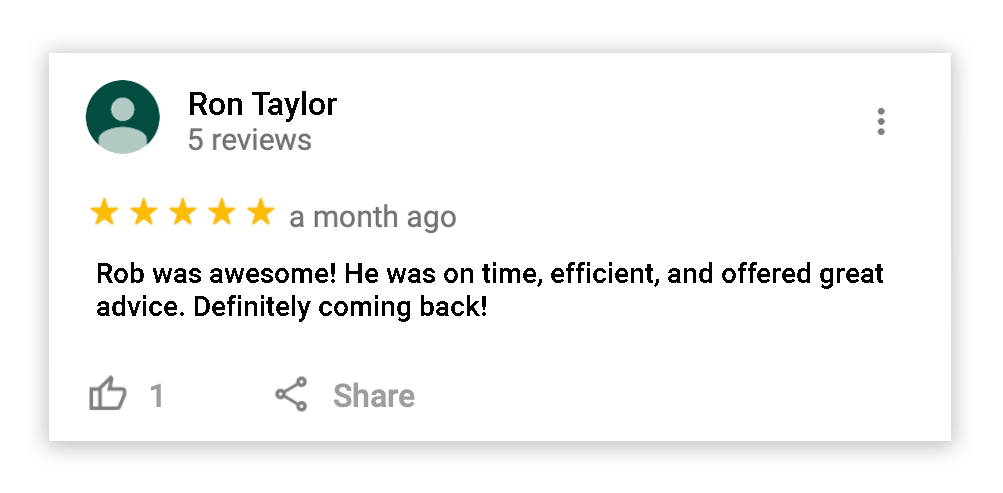 3. Enhances the customer experience
Respects your customers' time
It's inconsiderate to waste someone's time. When a company isn't clear about when customers need to be available for field service employees, they can feel irritated.
Let's say your company provides a block of time for when their technician will show up. Having this information without any further details can be uncomfortable and uncertain for your paying customer. The day of, this can then cause them to wait around for their technician to show up. Waiting can be an uncomfortable experience and people generally dislike it.
Giving a customer a broad technician arrival timeframe—without any notification or ETA—means in most cases that they can't leave the property during that window.
It can be incredibly annoying for customers to have to stay home all day just to let a service technician in. This is especially true if they stayed home from work or made special accommodations to make sure they were home for the appointment.
Thus, technician tracking lets your customers plan their days better. They can attend to other areas of their life and prepare for their service appointment once they receive a text alert.
Providing customers with a reliable ETA and giving them the ability to track technicians helps to reduce any anxiety or frustrations about when their technician will arrive.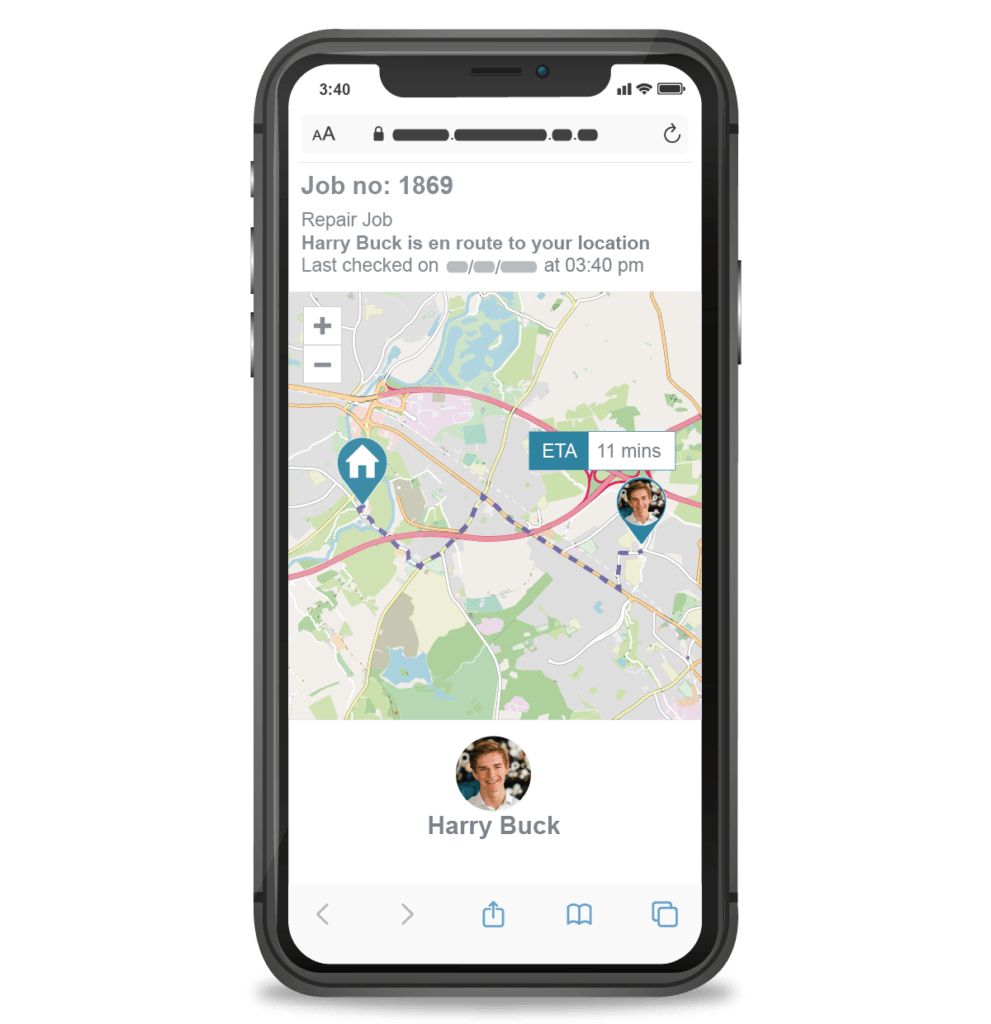 Learn more about how to create amazing customer journeys
Fewer no-access jobs
Your technician has all the parts assembled for a work order. They drive a long distance to the site, only to realize that no one is there to let them in.
Plain and simple, no-access jobs are disappointing for everyone.
On your end, you lose business and revenue.
On your customer's end, they don't get the service when they thought they would and may be left with broken/uninstalled appliances. They could even tell others about this inconvenient experience, which is never good for you.
When a customer has accurate arrival time information, they are more likely to be at the property ready to let your technician in.
Without tracking software, the customer could be out of the house with no idea that their technician is about to show up. You will see far fewer no-access jobs if you start using software to share your technician's ETA, not to mention you'll improve customer satisfaction.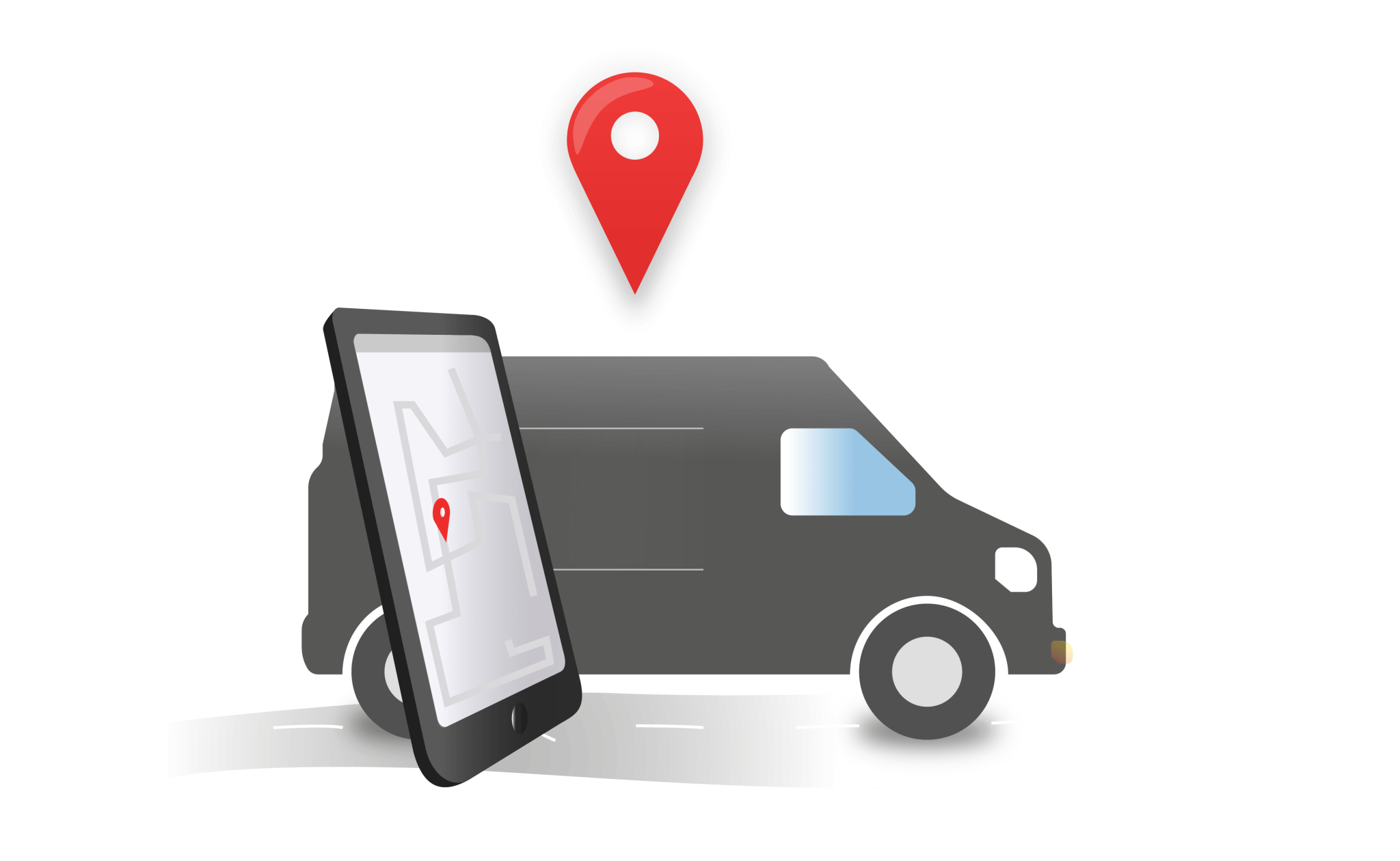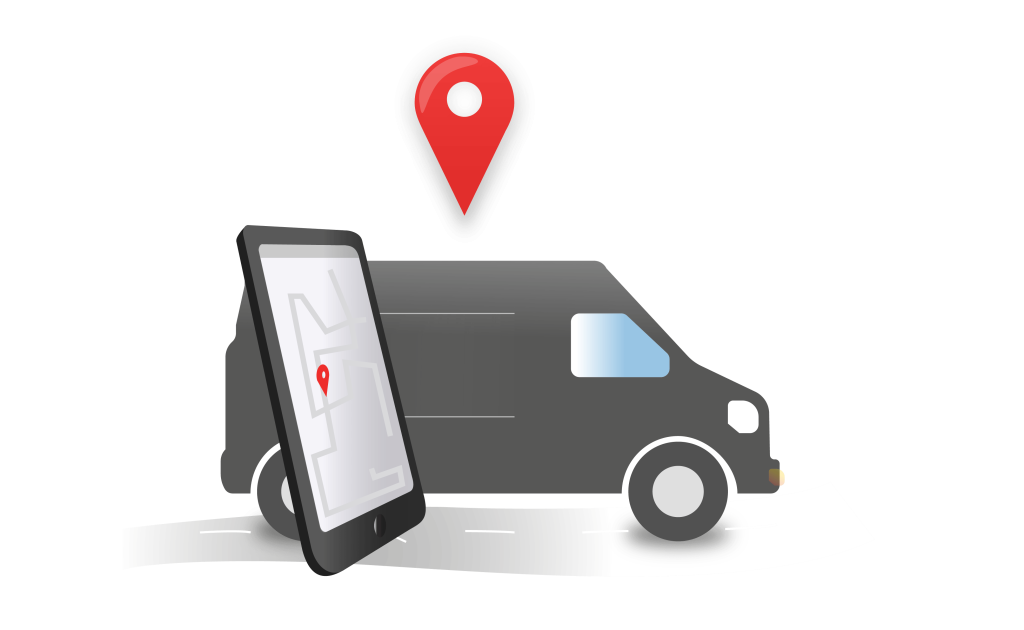 Reduces disputes
Showing up with the proper tools and all the skills required to do the job isn't enough anymore. If your technician isn't there when the customer expects them, you start the appointment on a bad foot.
When your technician arrives unannounced, the customer might be in the middle of taking a shower, working on a project, or participating in a conference call. The customer is then required to drop everything and let your technician in.
People don't respond well to feeling inconvenienced. If the appointment starts with the customer feeling disrupted, the appointment can be a less pleasant experience.
It might even cause additional stress for both parties to start the appointment when the customer isn't ready. And that can cause customers to be less friendly or helpful to your service technicians.
Customers are more likely to cooperate when they feel like providers have done everything they can to meet their expectations.
If your customer knows their technician's ETA ahead of time, they can make the appropriate accommodations.
With technician tracking, a customer can see the technician's trip progress on a map, enabling real-time updates on when they will arrive.
That way the customer has a clear idea of how to plan their day.
4. Satisfies customers' high demands
Nothing is free, and your services certainly come at a cost. Since they are paying with hard-earned money, customers are looking for the best possible value. It's your job to provide that.
You already know that customers can be extremely demanding these days. They want to know when things are happening so they can be prepared. Anything less than full disclosure can leave them feeling like they didn't get the best service.
In this day and age, it's expected that companies supply as much information as possible with their products and services.
In order to offer the best customer journeys, you need to provide details so they aren't left guessing when their appointment will start.
By focusing on providing amazing customer journeys, you are sure to beat out your competition.
5. Improves safety on the job
Better safety measures for the health of technicians, trucks, and equipment
Always wanted to know about how your technicians treat company vehicles?
With technician tracking comes vehicle tracking. Now you will understand the speed of trucks and how turns are being handled.
This contributes to employees taking better care of your vans and any equipment that's in the vans.
You of course also want to ensure the safety of technicians in transit. Knowing about any sort of accident or driving issue before it gets bad can help you intervene sooner.
Ensure safety with customers meeting a technician for the first time
Another possible safety issue with jobs is when customers feel unsure of who to let in the house. You don't want a situation where a customer lets the wrong stranger into their house.
With the technician tracking feature should come a technician profile that is texted to the customer before the job.
This provides a link with a name, photo, industry credentials, and job description. 
This way, your customers can know who to let in the house, which creates a safer situation for everyone.
Takeaway
It's human nature to want to feel comfortable. You positively contribute to your customer's comfort level by disclosing exactly who is showing up to their house and at what time.
Sharing your technician's arrival time for an appointment increases customer trust, gives your business a huge advantage over the competition, and has the capacity to increase referrals and return business.
Commusoft's technician tracking portal does everything mentioned in this article. Our all-in-one work order management software is designed to help field service companies organize and manage multiple aspects of their business.