Struggling With a Paper-Based System
Ayrshire Tree Surgeons, established in Kilbirnie, Scotland in 2006, provides a variety of tree services for both residential and large commercial clients across Scotland.
David Adam, Commercial Director, caught up with us to share how Ayrshire Tree Surgeons transformed their business with Commusoft. He describes their previous paper-based workflows as "a slow and cumbersome process".
He details,
"There was a lack of flexibility throughout the day. We were using a paper-based system, and were marking the jobs up on a whiteboard. Every morning, the teams would come in, and they would get their jobs allocated to them by bits of paper and sheets. [If there were] any issues within a job, or anybody not on site who's required to be on site…the job would then stop".
Pen and paper, and whiteboards weren't going to cut it; they needed an inclusive solution that would accommodate their steadily growing business. "The extra admin and costs involved", with a paper-based system, was "substantial. We required the system to streamline that process for us. And as the company grew and expanded, we needed a system that would grow and expand with us, and a process that would enable us to be as efficient".
Modernizing operations with a digital job management platform was a huge step for the business. With Commusoft facilitating daily operations and workflows, David and his team were able to hit the ground running.
Getting Started With Commusoft
Moving the entirety of a business's organization and structure to a digital system is a tremendous task. David puts it best: "I think any small business moving from a paper-based system onto an online system is quite daunting".
He details his organization's transition: "The implementation for us was seamless. It was very easy, with full support from Commusoft. The training was excellent, and very quickly built confidence within the team…Everybody, from the office staff, senior management, and the tree surgeon squads, picked up the process very quickly…It's an intuitive system, it's not complicated, things are where they should be".
This quick transition allowed Ayrshire Tree Surgeons to land on their feet. David told us about how his technicians have reacted to their new digital workflows;
"The utilization of Commusoft by either a tablet, or a phone, has enabled them to have greater confidence when turning up to a job. All the details and documentation is there. They have full clarity of what's required for them on that day. It also allows them to manage the calendar, should they finish that job quickly, they can then go onto the next job, and the next job, and the next job".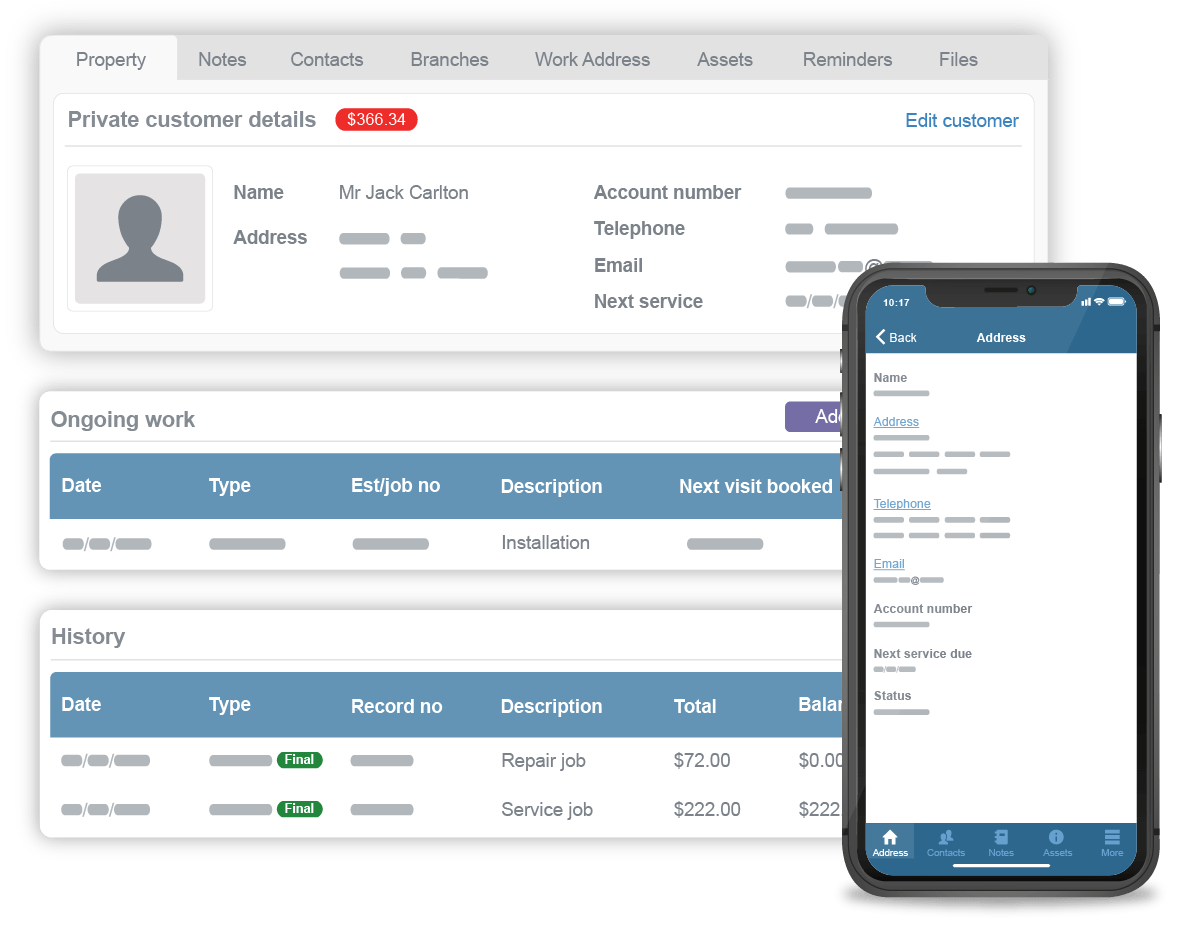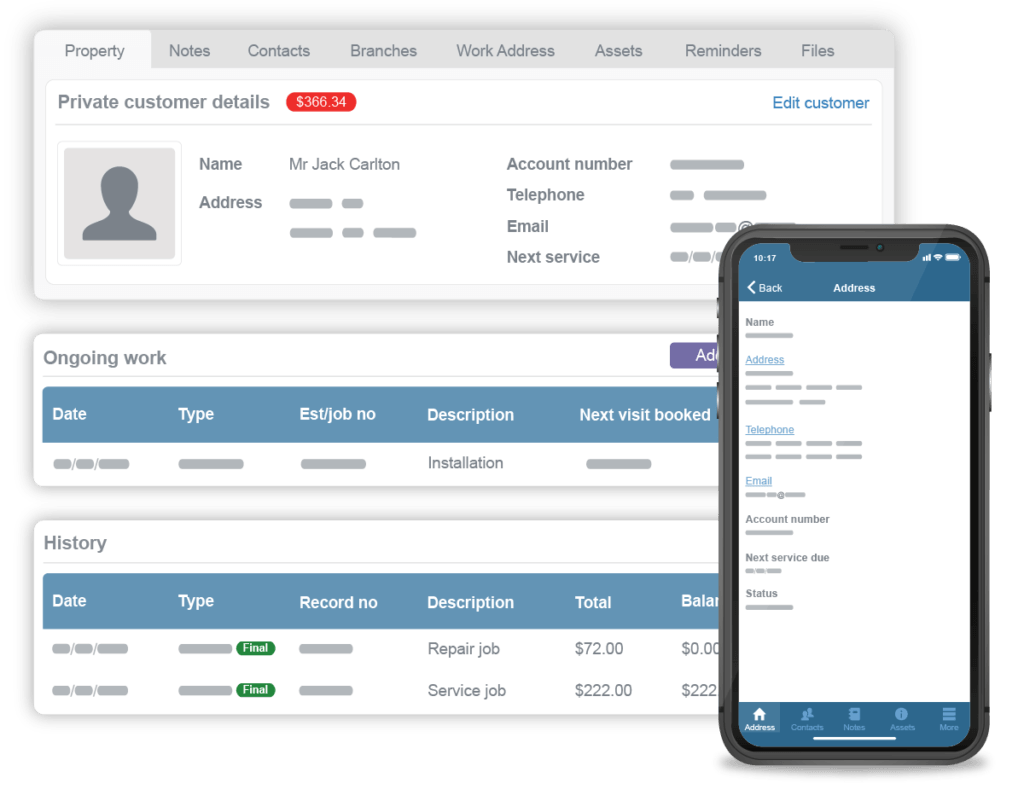 Commusoft empowers mobile teams to take control of their daily workflows, so they can stay effortlessly organized and up-to-date, ultimately allowing them to take on more jobs. Learn more about Commusoft's work order software.
Quotes
David states, "What we always strive for here at Ayrshire Tree Surgeons is to deliver the highest level of professional service to our customers". Estimates are the first opportunity for technicians to provide unmatched customer service in-person, on-site.
Commusoft streamlines Ayrshire Tree Surgeons' estimate and quotes process: "Our surveyor goes out to price the job up. The job is not just priced, but all work that's agreed to be undertaken is scoped out, marked down, and loaded into Commusoft".
Digital estimates can be built with custom templates, incorporate unique parts and their costs, including site photos, and can be emailed to customers to accept digitally.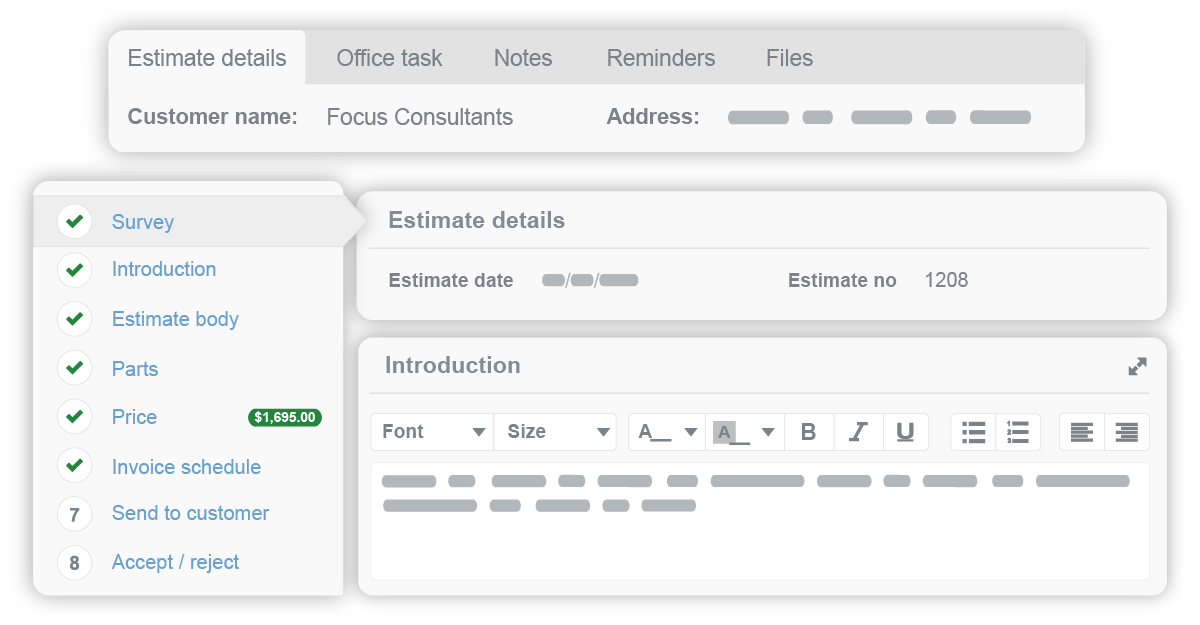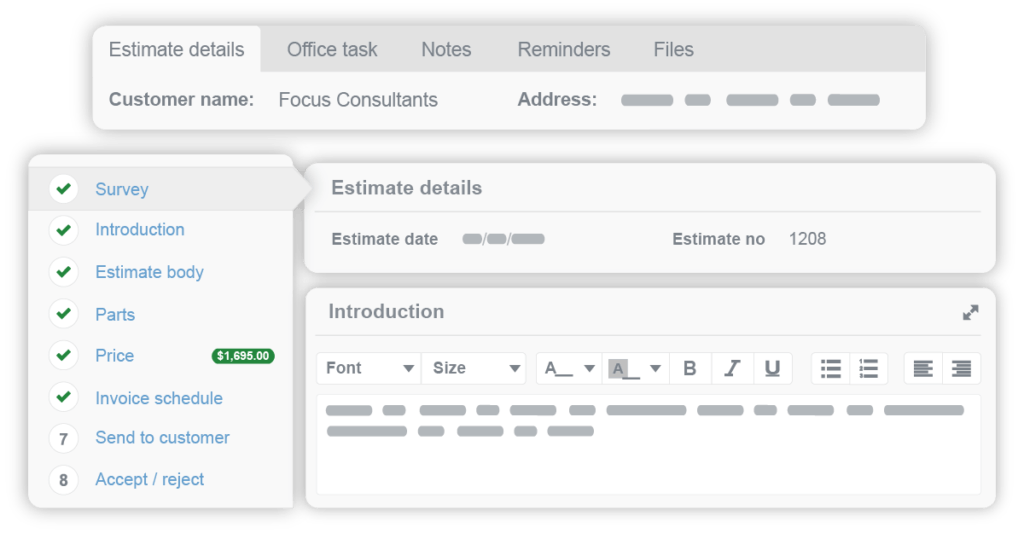 Once a job is won, "the teams are then allocated to the job through the calendar in Commusoft. The teams then can have full visibility on their tablets of the full scope of what's required on the job. They then go and undertake that job to the requirements of the initial quote".
With estimates saved directly to customer records and jobs, unique customer expectations and agreed-upon terms will always be met. Learn more about building estimates with Commusoft.
Custom Forms
Safety is the top priority for Ayrshire Tree Surgeons. David explains, "Tree surgery work is one of the most dangerous industries to be involved in. A big driver for Ayrshire tree Surgeons is the safety of the staff and general public".
He elaborates,
"A lot of our jobs are undertaken in remote locations. Commusoft allows us to work offline, this gives the teams full visibility of what the jobs are, and allows us to communicate effectively with them at all times. [With] Commusoft [we] automate and centralize a lot of our checklists. Prior to going out on any site, we are required to undertake a full site [and] health and safety assessment…We now know that every single job and every single assessment has been undertaken prior to the job taking place. This provides confidence to all the senior management teams that we are being as safe as possible…We have a full repository of completed forms, and can refer back to them at any time".
With custom forms, Ayrshire tree surgeons capture job information that's valuable to them. Site surveys, and PPE and equipment safety checklists are time-logged, so managers know they're being completed before the job begins. This system protects employees, clients, and the public.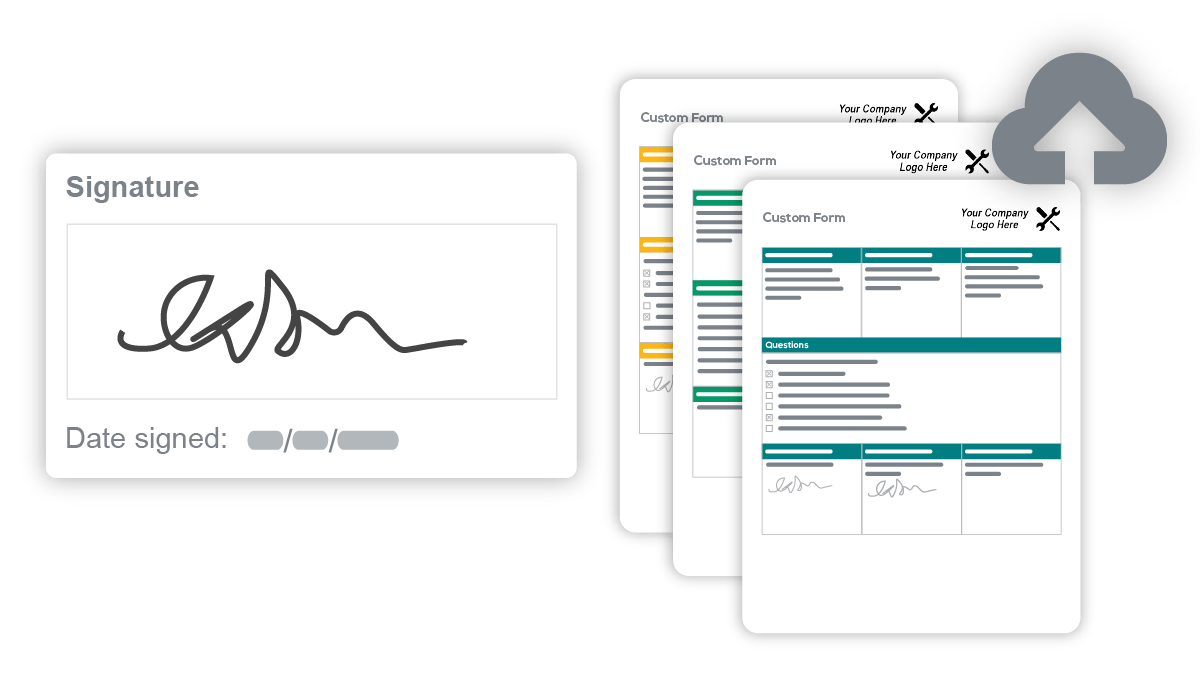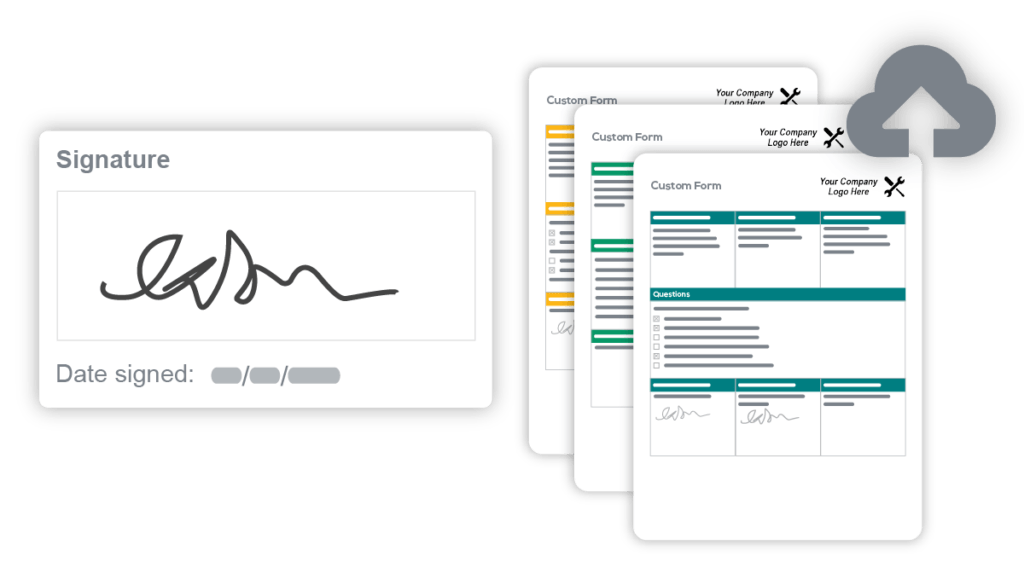 David was happy to tell us that "We have now seen a significant reduction in health and safety related incidents". Learn more about Commusoft's custom forms.
Invoicing
Invoicing and keeping track of payments was frustrating for the office team to manage with a paper-based system. Muddled communications between the field and office, and customers with the office resulted in late payments and other oversights. After managing invoicing and finances with Commusoft, there was a massive shift.
David explains,
"We're also seeing quicker invoicing happening across the business. We've seen a significant reduction in outstanding debts, which has seen it drop by over 80% in the last six months…The flexibility of being able to manage the jobs, and manage the internal invoicing and payments due is a perfect mix for us as a business".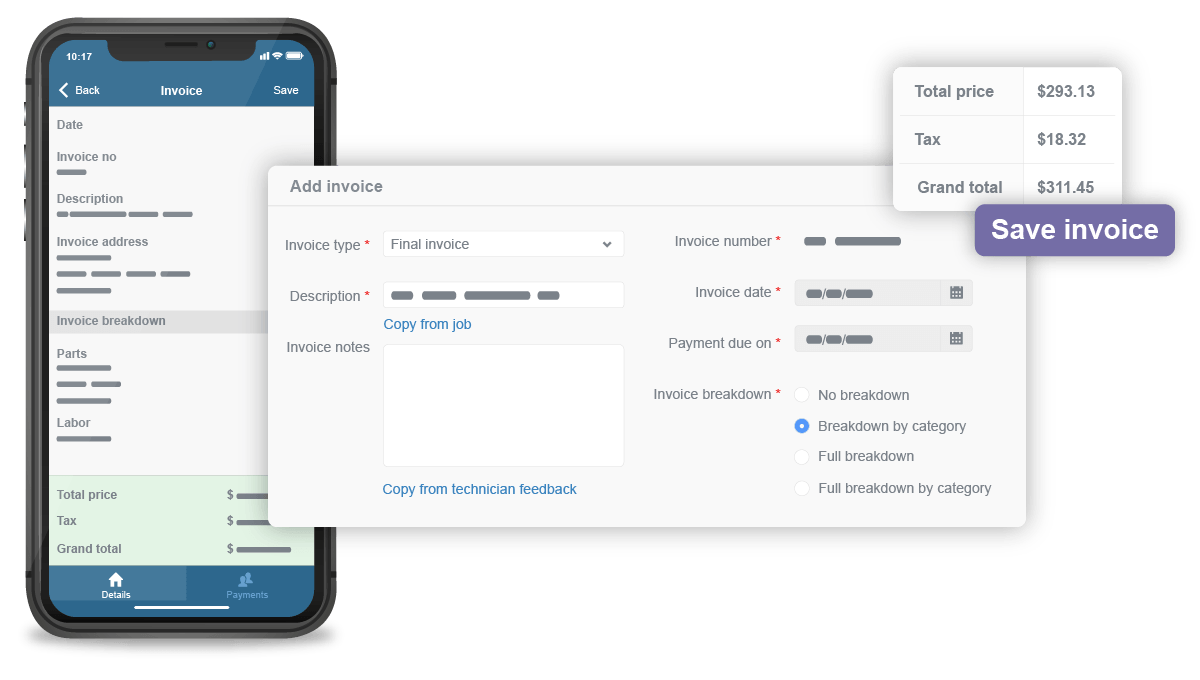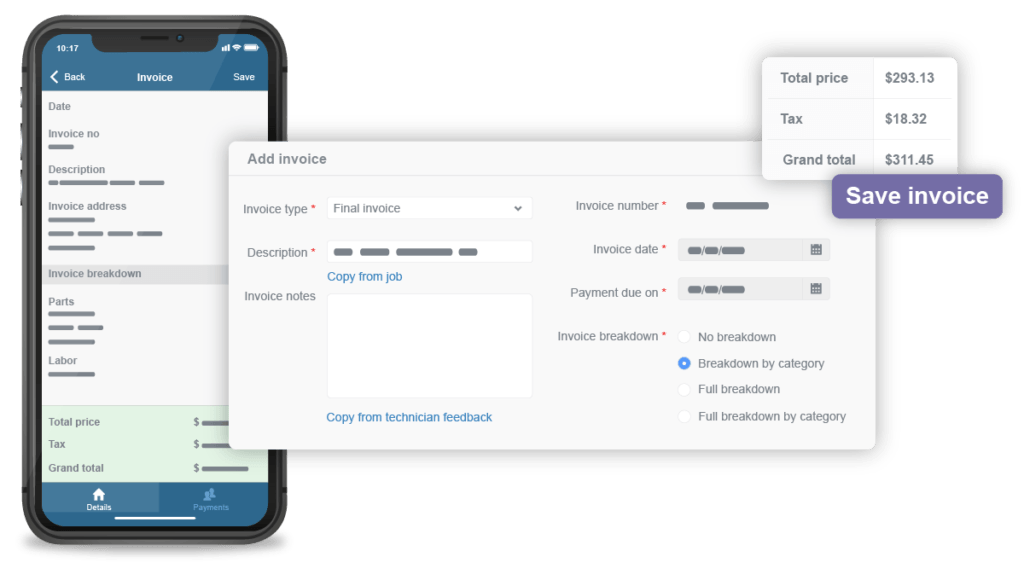 Commusoft's invoicing system can be built in the office or in the field, and payments can be accepted online, meaning that your team will never forget to send an invoice, and can receive payments faster. Learn more about invoicing with Commusoft.
Commercial Clients
As Ayrshire Tree Surgeons has grown, they've focused on catering to larger, commercial clients. They needed a job management platform that could handle the unique needs of commercial clients like a multi-property database, the ability to create and send consolidated invoices, and a customer portal.
With Commusoft, David states,
"We've seen a huge rise in our commercial clients, and our commercial database, and that is in part, down to us utilizing the data, our internal processes, and our ability to be flexible and deliver a corporate service to corporate clients. Our ability to interact on a peer to peer level, especially in the finance department, is essential. Commusoft allows us to be able to do that. Without this system, and this effective invoicing system, I don't believe we would have been successful winning some of our commercial contracts".
David and team effectively work on a bigger stage, and bring home larger profits. Learn more about service contracts with Commusoft.
Thriving With Commusoft
With Commusoft supporting all aspects of daily operations, Ayrshire Tree Surgeons now has the confidence to flourish with confidence.
David sums it up perfectly;
"from a management perspective, [Commusoft] allows us to track our aged debt, our win ratios, our sales-to-dates, and a whole range of other business priorities. We use it as a CRM system, we use it as a job management system, and we also use it as a finance system. For us, it's the perfect one stop shop, all-in-one system, and we would recommend anybody within our industry".
Ayrshire Tree Surgeons has already "seen an increase in the volume of jobs undertaken".
David further explains, "Year-on-year, this quarter alone, has seen a 60% increase in the volume of jobs undertaken. This is down to business efficiencies, driving the productivity of the squads out in the field, and identifying areas of improvement within the office".
Ayrshire Tree Surgeons has big, and attainable, plans: "We're looking to continue that growth to become one of the largest tree surgeons in Scotland".