What Problems Can You Solve With Field Service Tracking Software?
April 8, 2019 - FSM Software - 7 minutes
We've previously got you started on your journey towards a digital business with our Paperless Office Field Service Guide: 3 Easy Steps. Now that you've got the basics down, let's streamline another key aspect of your field service business. With paperless apps, your technicians go digital in the field. And field service tracking software is the answer.
Field service tracking software is what will make your fleet management a breeze.
So check out our pro tips for how you can capitalize on trends like paperless apps for fleet management, service scheduling, and other digital tools. These will help your field service business make the leap from manual to fully automated… and fully efficient.
This is how to go paperless with field service tracking software:
This means digitalizing your calendar and fleet management to give you the time, data, and tools to take your business to the next level. Digitalization has been a big trend throughout 2018 and digital solutions for formerly manual tasks—like using GPS for fleet management, according to GenieBelt – are expected to be even bigger in 2019.
The safety experts at Dakota Safety agree that "huge blueprints and endless amount of forms and plans are almost a thing of the past". As a bonus, going paperless will help you save time, save money, get more jobs done in less time, and increase your business's profits.
Support your Field Service Tracking Software with a Paperless Office
The more your grow, the more techs you'll have on your team. Scheduling all of them will only get harder. The first step towards a paperless company on the road is one with a paperless office. Why struggle with manual, paper-based systems when you can use paperless solutions to make it all easier? Here's how.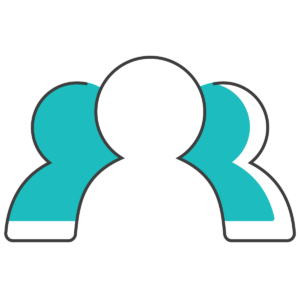 Instead of:
Manually scheduling jobs based on the next available opening, creating a "feast or famine" cycle where you try to cram in as much as possible in a single week then struggle when the slow season kicks in.
Try:
Saving your technicians' sanity with an intelligent scheduling software feature in your FSM system.
Paper-based scheduling systems don't offer an easy way to create a schedule that keeps your technicians busy – but not too busy. All you can do is take jobs as they come in, and do your best to fit them all in.
You know what that is? It's the perfect way to burn out your technicians. And to burn yourself out, too. If you need to make a change to the schedule, you have to start over from scratch. Intelligent scheduling can help you "level out" your job schedule.
It uses an algorithm to strike just the right balance between travel times, technician availability, and customer needs. An intelligent scheduling feature might also offer "continuous optimization," meaning it'll readjust the schedule on the fly if you need to make a change.
Instead of:
Technicians come into the main office to pick up their jobs for the day.
Try:
Using service dispatch software that has a mobile app.
Asking your technicians to show up every day to pick up paper word orders is a colossal waste of time and resources. With a mobile service dispatch app (or field service solutions that includes a service dispatch feature) you can push job information out to your service technicians in the field.
Then your technicians can quickly access their schedule and be notified of changes though their mobile devices. According to Capterra, "Companies that use a real-time dispatch system can increase the number of jobs completed each day by 80%, which in turn can reduce the time customers spend waiting for appointments with technicians."
Instead of:
Manually figuring out which technician to send to which job.
Try:
Using the calendar management feature in your FSM software to filter technicians by skill.
There's more to sending the right technician to the right job than figuring out which one is closest to the job address. You also need to consider your technicians' skills—but the more technicians you have, the harder it is to keep track of their skills. Who's certified to work with certain equipment, who's good in emergency situations, and who's best at soothing angry customers?
Trying to figure all this out manually, using paper notes and records, can slow down your entire business. That's why it's critical to have an easy way to organize and track workforce data. A calendar management feature that lets you sort technicians by skill is the answer.
Create a Paperless Fleet Management System
Maybe you're still using paper-based systems to manage your fleet. Maybe you've automated some parts of your fleet management but not others. That might fly for small businesses. But large field service businesses and growing ones, should digitalize their fleet management. Then use the data they pull from the system to improve their metrics.
Instead of:
Tracking vehicles with GPS, but using the data manually, wasting the optimization opportunity as well as the benefits of having more information about your techs and your customers.
Try:
Integrating your fleet data with your field service management system.
You've got GPS trackers in your service vehicles—that's good. But what are you doing with the data? If the answer is that you're writing down or printing out anything, then you're not using the data to its best advantage.
10 Things I Wish I Knew Before Implementing Field Service Software
Integrating your fleet management data into your FSM system will let you: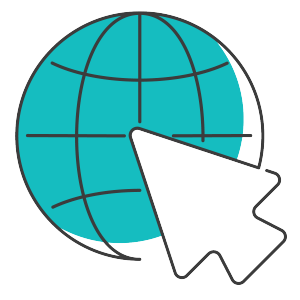 Decrease fuel costs by reducing your technicians' travel time.

Give customers courtesy calls when you notice a technician is running late.

Let customers track the technician's journey via an Uber-style link, so they know when the technician will arrive.
It's about more than knowing where your technicians are. A surprising fact: tracking your vehicles and analysing the data with an integrated fleet management system, actually boosts your technicians' engagement.
Routing optimization options mean that techs don't have to feel frustrated anymore by mindlessly going from job to job, backtracking or overlapping with other trucks. An intelligent system will take into account locations and create the best route, saving you fuel costs and time.
It's possible to fit in one extra appointment per day, per technician with the help of such a tool, meaning that you get up to 5 extra jobs done per week per tech. You do the math from here but one thing's clear: software pays for itself.
These resources on going paperless with field service tracking software will help move on to a fully automated company.
Learn more about real-time vehicle tracking with this short webinar!