The Best Ways to Grow Your Electrical Business
August 17, 2022 - Marketing - 18 minutes
The first and last thing on an electrical business owner's mind is always going to be: how do I find more customers? At the end of the day, they're the lifeline of your business and making sure you have the right mindset in place is key to attracting them and making a consistent profit. Learning how to grow a small electrical business is no easy feat, but it makes the reward that much greater!
Skip to what matters most to you:
There are plenty of guides and suggestions out there for how to make the most out of your customer-generation strategies. But with all the advice that's available out there, it's easy to lose sight of those you've outgrown and the ones that are still ripe for the taking.
Want to download your template straightaway? Click here!
Some tried and tested methods to bring in new customers and grow your small electrical business can be the right thing if you're just starting out:
A user-friendly electrical business website

Search engine optimized content

A blog with regular posts

Social media profiles on all the major platforms

Online job boards and social media groups
However, if you've already done all this and want to take it to the next level, we've got some bright ideas to share with some more advanced techniques you can put to use. Whether you're still at the beginning and you're not yet able to leverage an existing customer base, or if you've been in the game for some time and want to jazz it up a little, you should consider these 7 tips to find customers and grow your small electrical business:
1. Identify your customers and their journeys.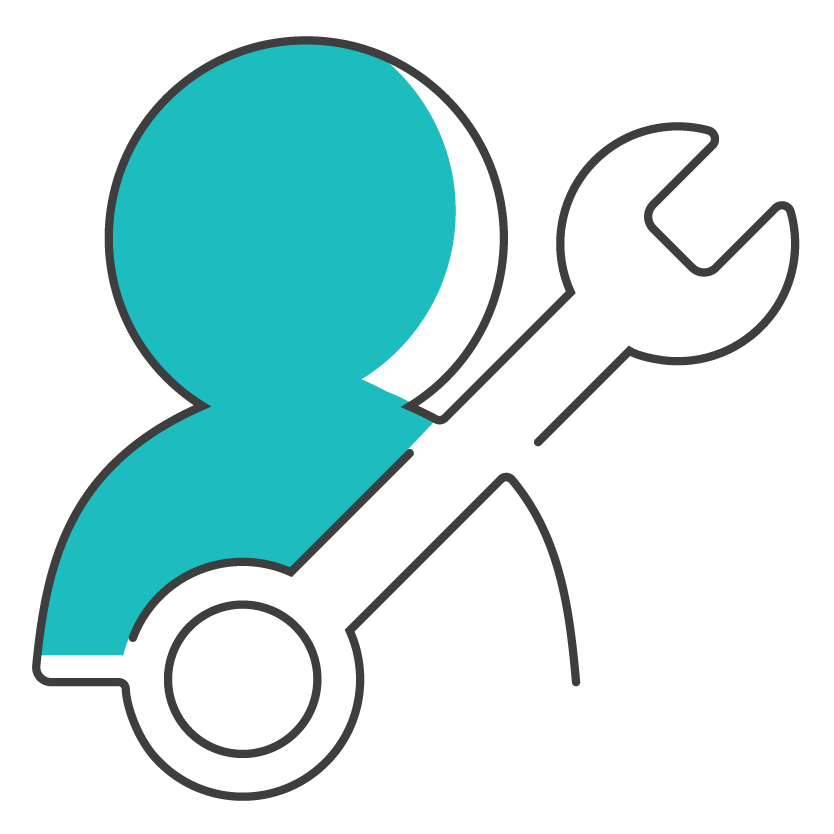 Regularly taking stock of your ideal customer should be a priority. This will inform everything you do, from the variety of services you offer, to the kind of technicians you hire, your prices, as well as all your marketing activities moving forward. You probably already have a customer persona laid out (if not, Buffer has a good guide to get your started), but it's important to go into as much detail as possible about the ideal individuals you want to hire your services.
There's definitely more variety in customer types than simply choosing between residential and commercial (although we always recommend that you service a mixture of the two).
Think whether you're targeting the average homeowner or high-income individuals, older customers, or fresh-on-the-property-ladder Millennials. You'll find that the more you put yourself in their shoes, the more your expectations will change of what a great electrical service is.
For example, a high-income individual will value convenience most because time is their most valued commodity, while a Millennial will want an Uber-like service, with automatic booking, instant confirmations, technician tracking, and more.
In the end, you'll have a mix of all, but there'll likely be one type that will make up the most of your business. Also, if you aim to make everyone happy, you'll end up satisfying no one (unless you're pizza). So find your niche, the audience who feels like you're the best electrical service in town because you speak to their specific problems, and the rest will follow. How do you find your niche? Well…

2. Figure out your unique selling point.
Sure, you do commercial & domestic wiring, install electrical appliances, and diagnose faults in existing electrical systems. That's great, but so does every other electrician in town (unless you are the only electrician in town, in which case, you hold a monopoly but that might not last forever, so keep reading to make sure you're prepared!). The next step after identifying your ideal customer is to find the type of service they're most likely to need and specialize in it.
Think whether your business is located in a thriving city center, with lots of restaurants. Your ideal customer could be a restaurant chain owner, so you can then specialize in installing, maintaining, and diagnosing faults in restaurant-specific appliances, like refrigerators, deep-fryers, air hoods, etc.
It doesn't mean it's the only thing you'll do, but it will help you direct your efforts towards a specific target when it comes to advertising your services (local restaurant guides, but also online advertising which we'll get to in a bit), as well as make it easier to rank for the search terms you want.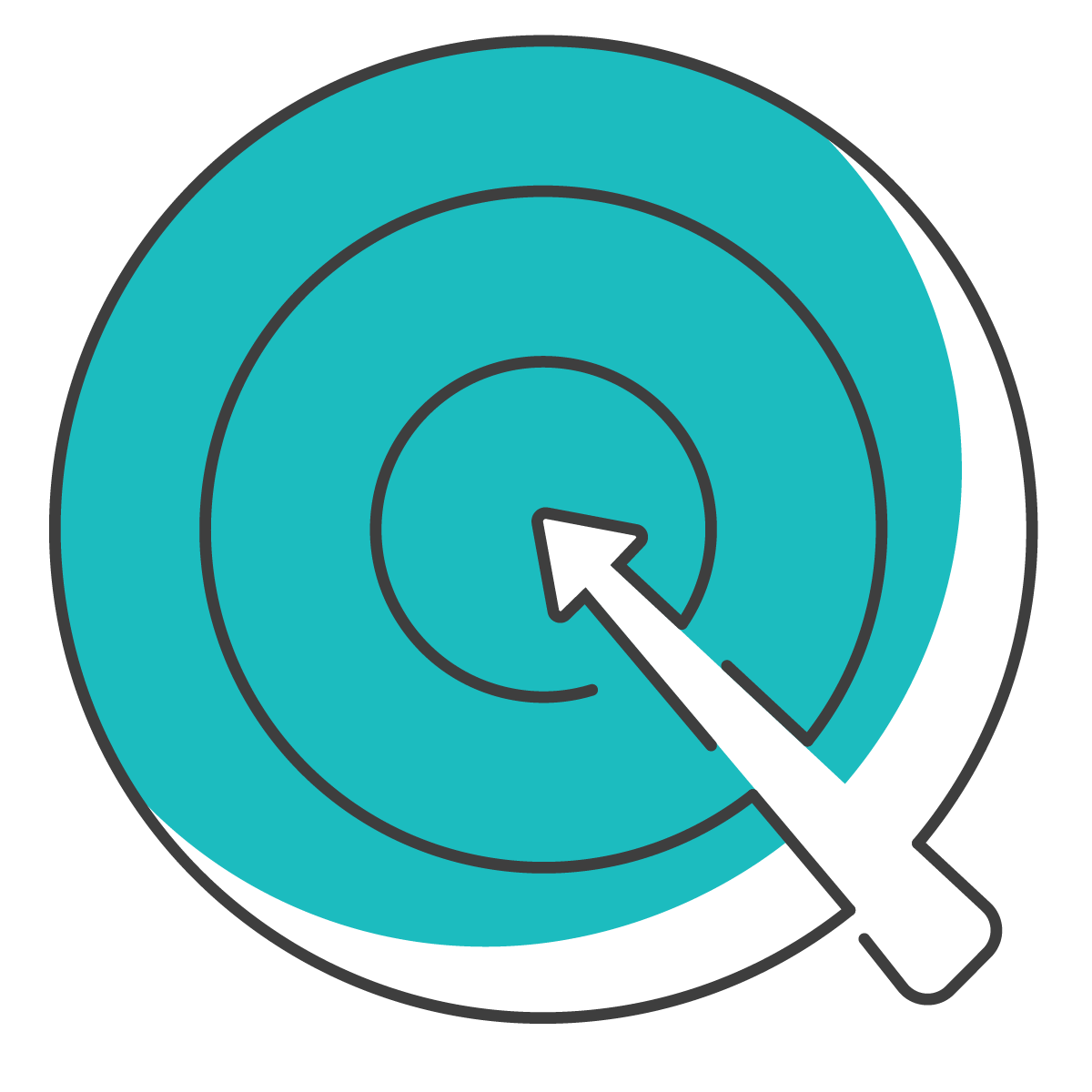 For example, being on the first page for a Google search like "electrician in Chicago" is a lot more difficult than for "deep fryer repair electrician in Chicago". Listing services like these on your website is key towards attracting the new customers and growing your small electrical business.
3. Build a brand that appeals to THAT ideal customer.
Do you ever feel like every electrical business you see looks pretty much the same? A blue logo, a spark or a lightbulb, some smiling non-descript man in overalls?
There's nothing wrong with a classic; it's definitely easy for people to figure out what you do when your company name is "Electrical Joe", but if you've gone through the trouble of creating your ideal customer persona, it's worth imagining what the perfect electrician business would look like for them.
A premium service provider is the easiest example. If you went with "high-income individuals" as your ideal customer during our first point, then the branding you use could be geared towards them. That means establishing things like a 24/7 service, automatic booking portals so that they don't waste time on the phone, premium materials, and a classier look to your business for that extra level of polish. Think navy and silver instead of bright blue and yellow for or logo, and technicians in polo shirts instead of overalls.
Your niche branding doesn't have to be so specific that it alienates customers outside of your ideal persona, but, at the same time, it can be the thing that sets you apart in a sea of similar small electrical businesses who are looking to grow, too.
Also, never forget that with premium service comes a premium price.

4. Partner up with other field service businesses but also decorators, interior designers.
It's very common for plumbing businesses to partner up, for example, with electrical contractors in order to deliver a more rounded-up service. After all, it's very likely that if a home-owner or business owner hires a plumbing company for a larger project, they'll be needing someone to do the wiring, too.
It's also a matter of trust: if you don't know any electricians, it's natural to ask the plumber who's working on your bathroom right now rather than sit down and do your own research.
Electrical contractors can then pay it forward by recommending other businesses, too, sometimes even taking a commission fee to do so, if their business relationship is sufficiently established. This being said, you don't need to limit yourself to other trades businesses when it comes to partnering up.
Think outside of the box by going back to put yourself in the ideal customer's shoes, get comfy in them, and ask yourself "Who else could I ask to recommend an electrician for me?". You'll find some surprising answers like appliance retailers, interior decorators, or (why not, we're way out of the box at this point) art dealers who work with light fixtures.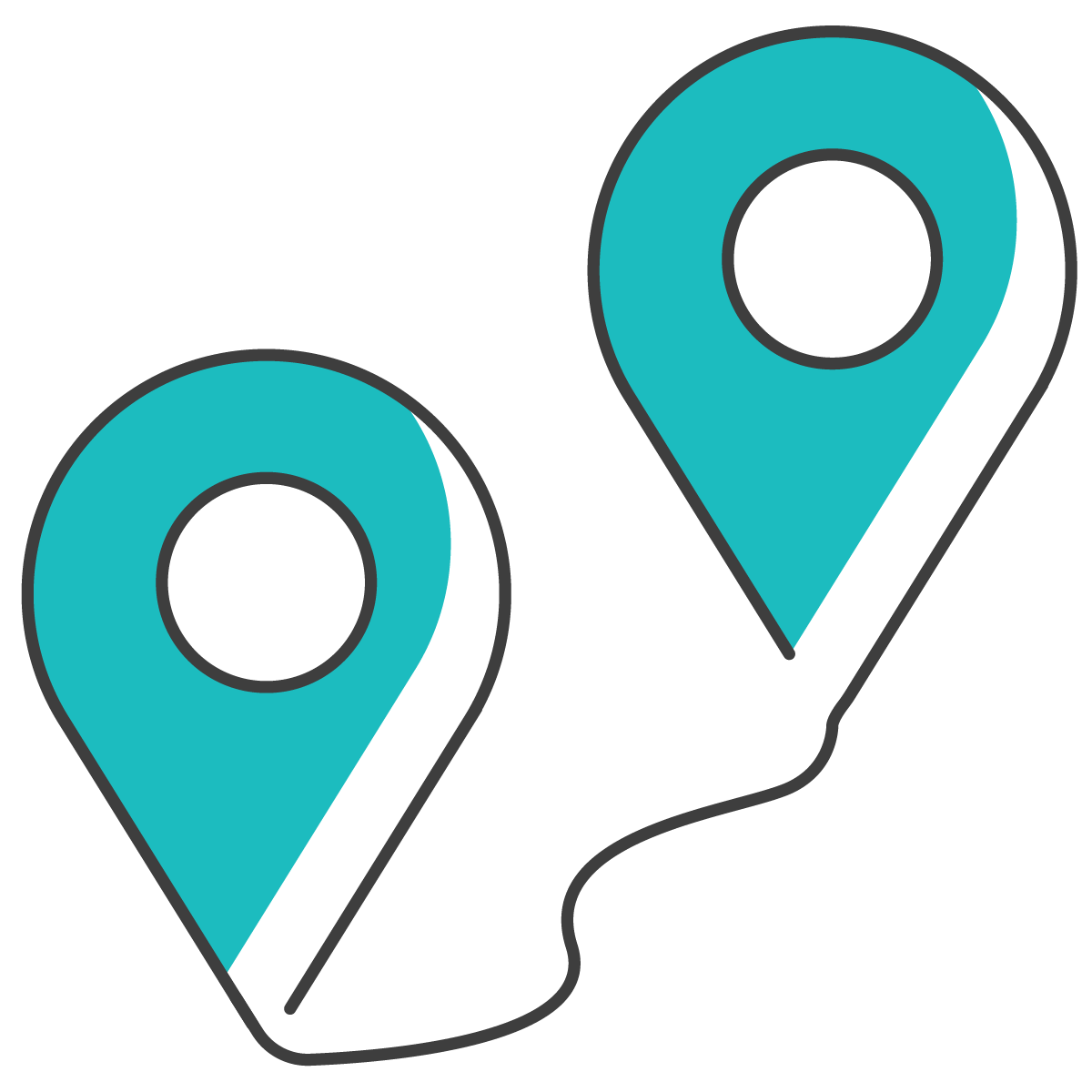 This is why networking and being a part of groups can be incredible for your selling strategy. After all, there's no recommendation like one from an expert!
5. Consider starting out with lead generation websites.
When you're looking to grow a small electrical business, using a lead generation website can be the boost you need to start playing the big leagues.
Generally, the way these services work is that their website has a very high domain authority, so when a potential customer searches "broken socket repair man", it's very likely that an Angie's List link with "These are the best electricians in Chicago" will show up first on Google. By paying Angie's List, you can guarantee that when someone clicks that link, your name will be on the list.
Other lead generation services can also guarantee you a set of contact details (especially for potential commercial clients) that you then have to contact yourself. The downside of these services is that they can be pricey for smaller businesses if you don't pay attention to their return on investment or if you don't make the most out of the leads they generate.
You can mitigate the first downside by starting small and measuring the ROI regularly. So, if you paid $2000 for $100, that's $20/lead. If 20% of the leads actually converted and became paying customers that hired your technicians at an average rate of $300/job, that means the lead generation website brought you 20 customers who spent $6000 on your business which makes the initial $2000 spent a worthy investment.
Calculating the final profit in cold hard dollars is the best way to see if the lead generation strategy paid off. After all, you could always get 100 leads and have only 1 convert, which means the investment wasn't worth it; as a result, it's time to find a lead generation alternative. At the same time, you could end up with lots of leads converting, but if they don't spend enough money with you to exceed the $2000 you spent on their contact details, it's still not worth it.
6. Deciding between Facebook Ads and Google Ads.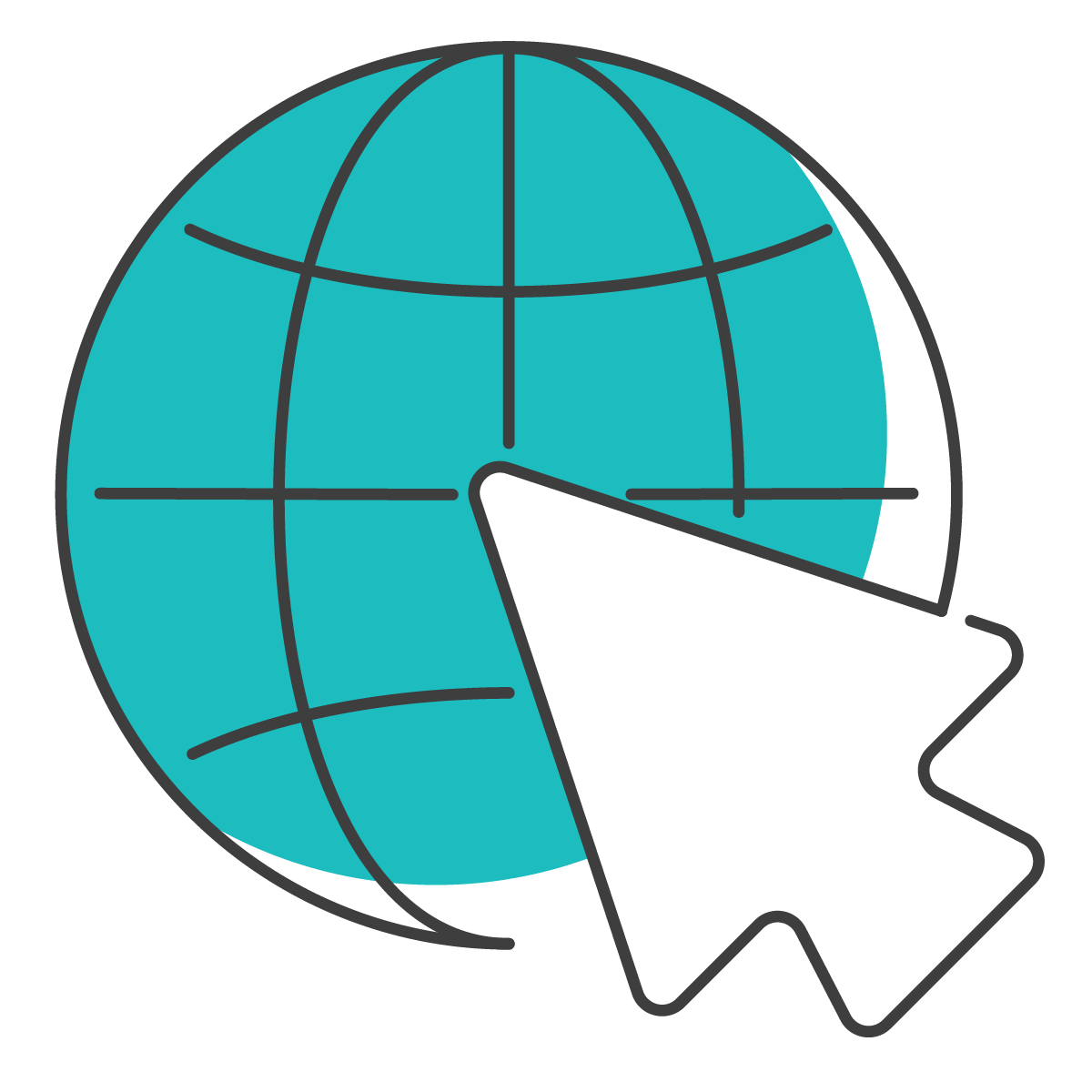 A decision you'll have to make by weighing the pros and cons is whether Facebook advertising (and other social outlets) is worth choosing over Google Ads.
The general view is that social media marketing is more preventive, targeting customers that can take their time making a decision, without being rushed by an emergency. On the other hand, paying for Google Ads is what ensures that you're at the top of the results page when someone's in a hurry (maybe their electrical panel is smoking) and have little time to dilly-dally with comparisons.
This decision is going to fall down to the type of business you're running. If you're able to handle emergencies and unplanned appointments (possible because you're making full use of your intelligent scheduling system), this can be quite a lucrative business, as people won't be thinking about money when their house is getting flooded. Not to mention the good-will gained from being the one to get them out of a mess.
At the same time, Google Ads are getting more and more expensive these days, as is the competition for the same keywords (e.g. Chicago electrical company, emergency electrician, etc.). As always, you can test out both strategies using the method highlighted above and see which one does better, then either choose one, or even split your budget between the two.
Check out the best electrician software you'll ever find!
7. Get ready to actively chase repeat business.
Re-booking customers isn't just about waiting for people to hire you again. If you want to grow your small electrical business into a powerhouse (pun very much intended), you'll find that having a proactive attitude is essential to earning more repeat business.
This means you need to strive to remain relevant to them even after the work is done.
The easiest – not to mention cheapest – way to do this is to go the digital marketing route. Train your electricians to be good salesmen and to sign customers up to company news. This way, you can send customers regular newsletters, company updates, offers, and more to keep their attention and attract them back to your services.
But what's the best way to re-book customers?
That's always going to be with a service reminder.
Maintenance work is the easiest way to engage repeat custom. Send reminders on a schedule that works for you (since not all services are annual) and use different email and letter templates for landlords and agents and you'll start to reap the rewards. Reminders can be simple, but don't forget to customize the communications so the customer still feels valued as well: a personal touch goes a long way!
Read More: 5 Ways To Re-book More Customers In For A Service
8. Find a Mentor to Help with Planning
Every good business starts with even better planning, and you can't be afraid to ask for help! An important part of growing an electrical business is building professional relationships across the industry. A good mentor, whether they're a management expert, a sales consultant, or simply someone with more experience in the electrical industry, can make or break any new business effort.
Being able to share ideas, ask questions, and help others learn will result in positive growth across any sized business. You'll find new strategies that can help your team and know how to avoid common mistakes. It will also help clients and potential employees relate your business to a positive message and experience.
Choosing the right mentor could be difficult, but you can have more than one. Customer relationships, marketing, and training – they're all different aspects of a healthy business, so having someone to help with each can give you the individual focus you might need to succeed.
At the same time, mentoring is a two-way street and you'll have to give nearly as much as you take. The more like-minded people you associate with around your community, the more success you'll find in your business and personal interactions.
9. Training and Company Culture
There can sometimes be a struggle when looking for qualified electricians to help grow your business. If you're having a hard time finding the right people, consider developing a new training program to help your employees be the best they can be. This will quickly build a strong and loyal group of electrical technicians that are excited to work with you.
Using data from a Gallup Poll, Training Journal found that, "Employees have told employers why they are leaving. The message is loud and clear. More than money or perks, employees want training and development – 57% of employees want to upgrade their skills, 50% are willing to change jobs to do it, 71% said learning new skills increases their job satisfaction, and 61% said they will stay at companies that invest in their training and development.
Providing your employees with top-tier training and teaching them the right skillset will help build confidence that your customers will recognize when they are out in the field. The training process might look a bit different for each person you hire, and being able to adapt the program accordingly will increase efficiency.
Learning how to recognize and properly reward the success of your employees will create an environment that inspires personal and professional growth. They'll want to learn more, take on more jobs, and help themselves and the company to succeed in any way possible.
10. Find a Specialty Before Growing your Electrical Business
While it's obvious that you are running and growing your electrical business, try finding a focus within your field that is unique or consistently able to outperform your competitors. Identify your personal strengths and/or something local customers are commonly having a hard time finding service for.
You may have to think outside the box, but doing research on the local market, residential businesses, or even commercial businesses can present you with new opportunities that won't have as much competition.
11. How and Why to Target New Areas
Targeting new areas is a natural part of expanding your business – but you'll have to pick these strategically. For example, will your current prices cover an increased transport cost? Will your techs be able to navigate the areas efficiently? Finding new areas to grow your electrical business could take some trial and error.
Don't get discouraged if you can't immediately find clients there. You may have to do a bit of social media or email marketing to let people know you are now offering services in their location. Depending on the neighborhood, you may be able to use traditional or more personal marketing methods – like going door-to-door or putting up flyers in high-traffic locations around town.
Overall, there are many ways to grow your business, but the best way to grow your electrical business will be unique to you! Finding what works for you could take some time, but trial and error will help you craft a consistent and adaptable growth strategy.
12. Frequently Asked Questions About How to Grow an Electrical Business
How profitable is running an electrical business?
There will always be an important spot for trade services throughout society – as someone will always need help with their electrical systems. Running an electrical business will have different profitability for every owner and is based on the location, size, and limitations of the business you are running.
The average electrical technician's pay can vary widely based on the state you live in. But working as an electrical technician and being a business owner are two different operations. While you may do field work, running the business means you'll be seeing the profit margins and determining how much to pay your employees.
Payscale.com cites an interview between FOX Business and the CEO of Ideal Industries, Jim James, stating, "that electricians owing a business have a potential to earn a six-figure salary – $150,000 to $200,000." Once again, this number will be different for every owner but there is a high potential for financial success if you know how to grow an electrical business.
How do you start an electrical business?
Outside of being an electrician (or appointing one to run the company) who has the capital to start their own business – you'll be required to complete a few other tasks before you start operating. Tasks like registering your business and making sure you have the proper licensing and insurance from the state. You'll also need to find a physical location to run the company and hire qualified employees. Once you've dealt with the items listed above, the rest of the objectives that come with running a business will follow.
Starting a business and running a successful business are two completely different things! Anybody can start one but not everyone can run them – start thinking about the best ways to differentiate yourself from the competitors.
How do you develop a plan to grow your electrical business?
Developing a business plan will look a bit different for everyone who takes on the challenge. Every business starts somewhere but a good place to do so is creating a plan that is relevant to other similar-sized successful electrical companies in your targeted area.
Business plans are constantly changing or evolving to accommodate for the challenges or growth that the company experiences. If you have a mentor, ask questions to them as they have most likely experienced a similar situation when running their business.