BUILDING MAINTENANCE SOFTWARE
Provide Unmatched Customer Service and Win More Business
Discover how creating personalized solutions for each building you maintain can help you expand your service territory!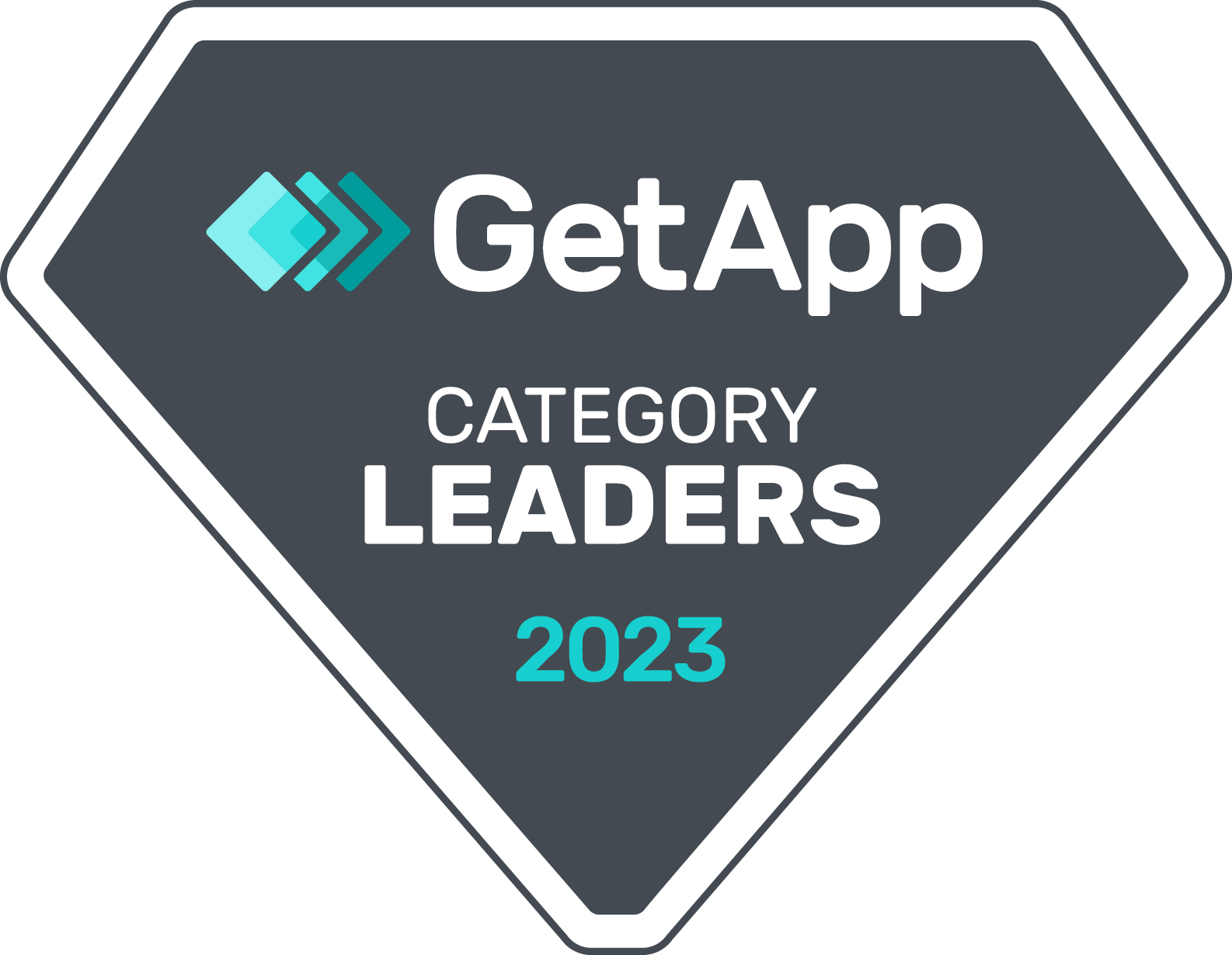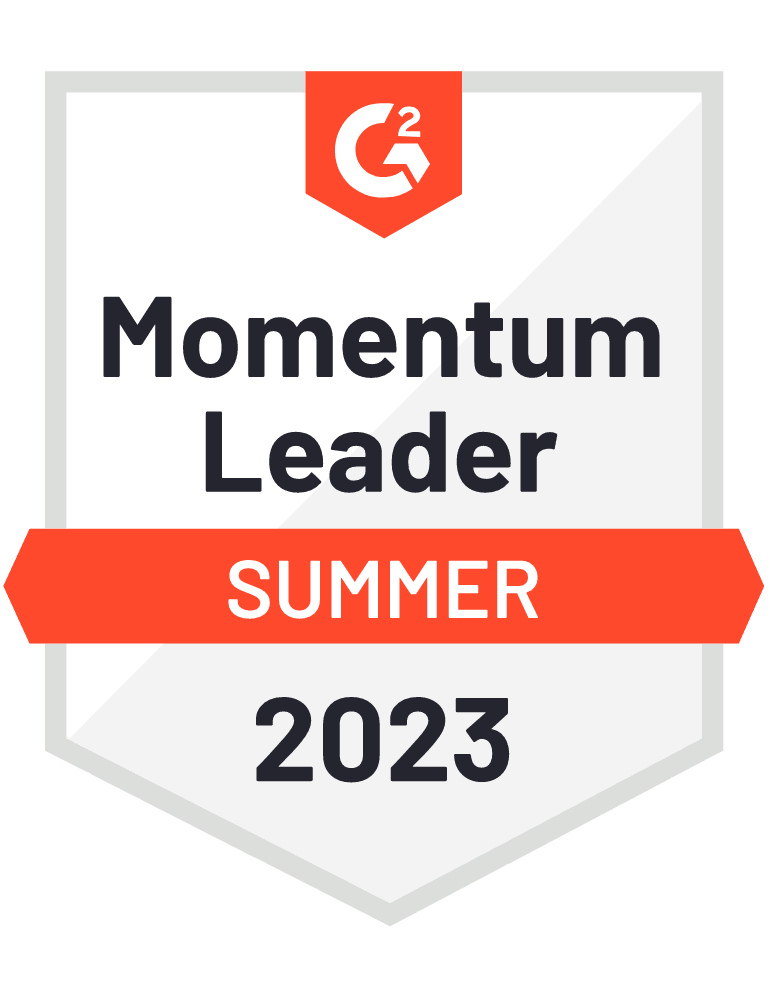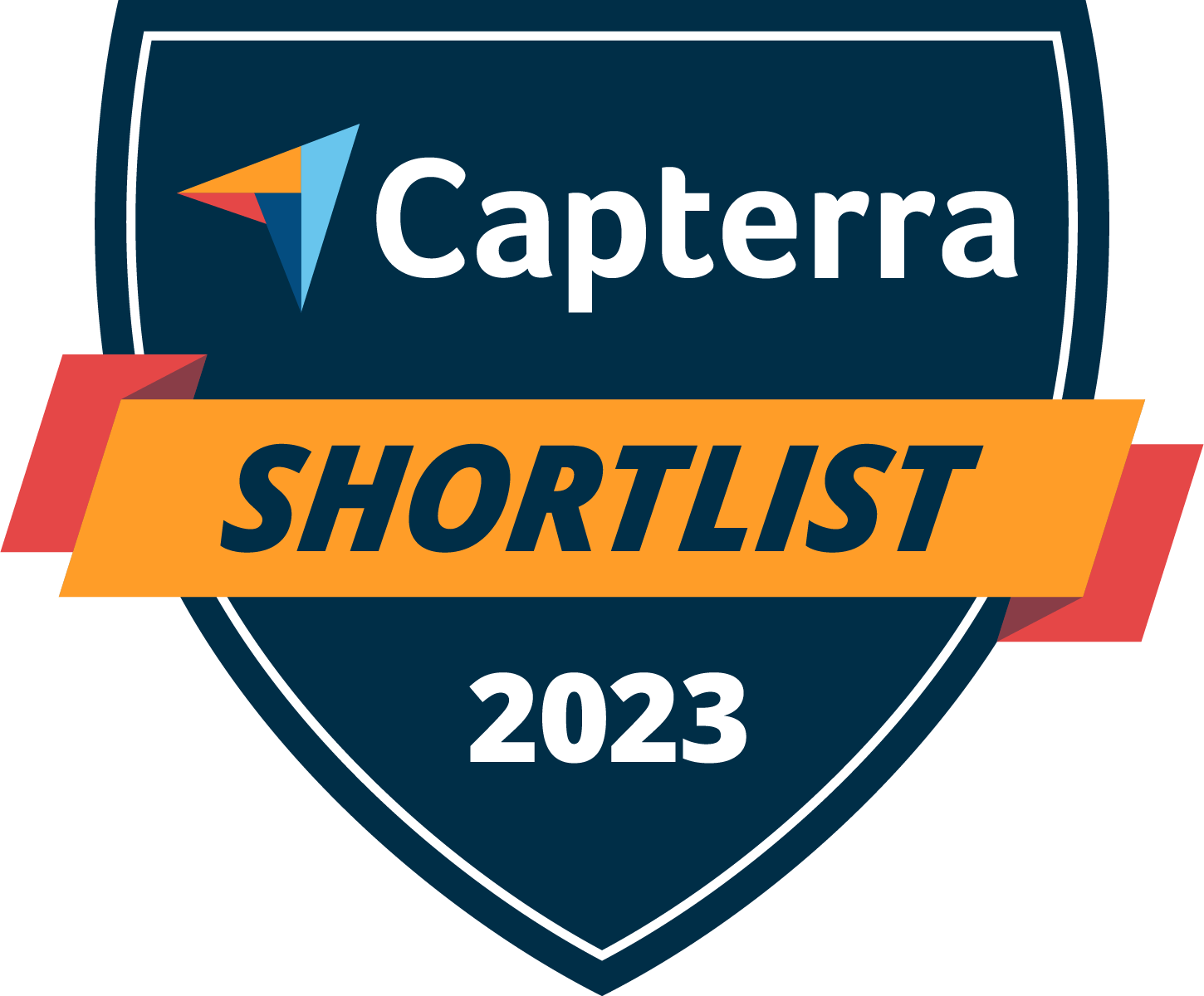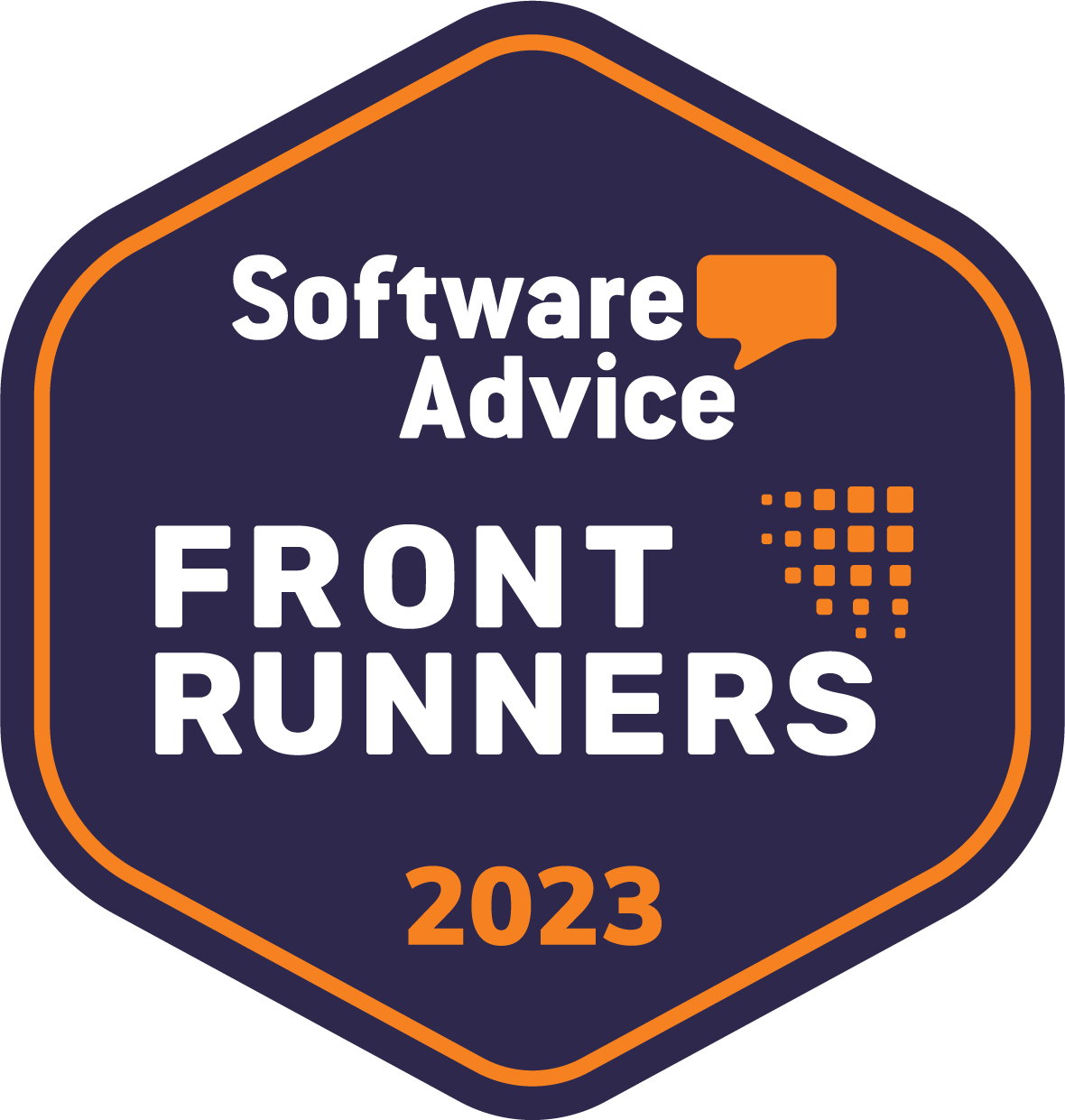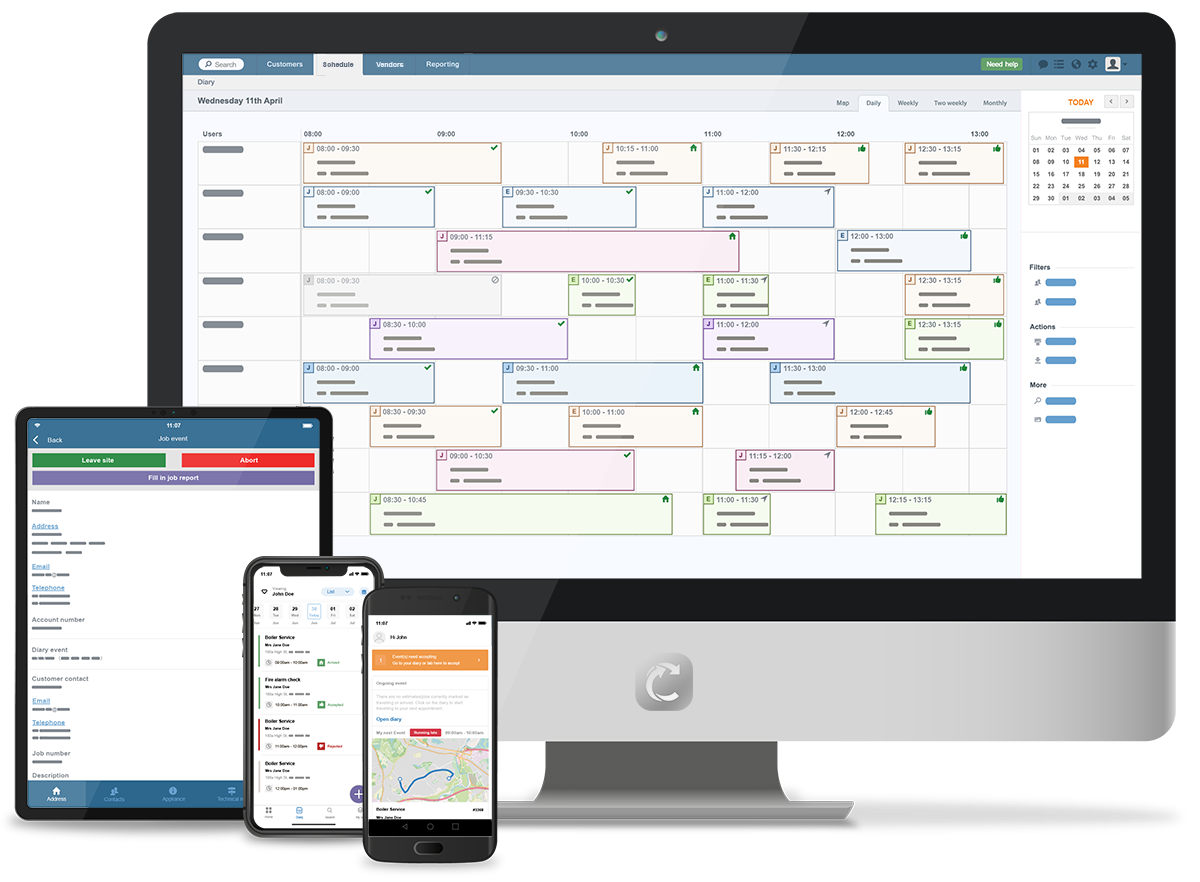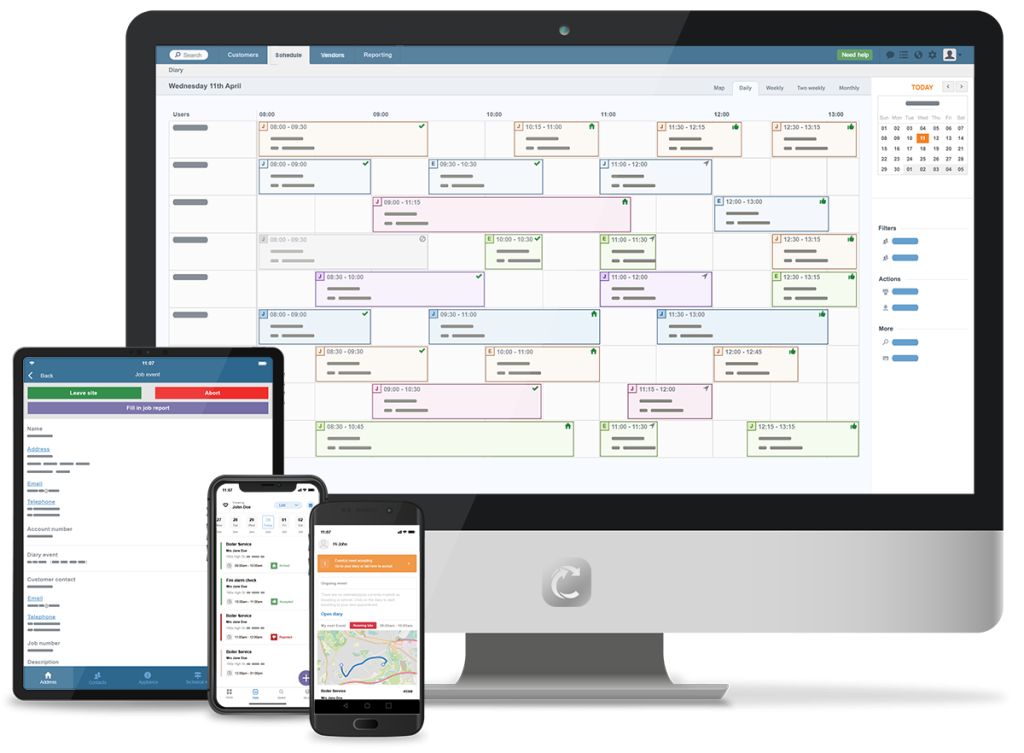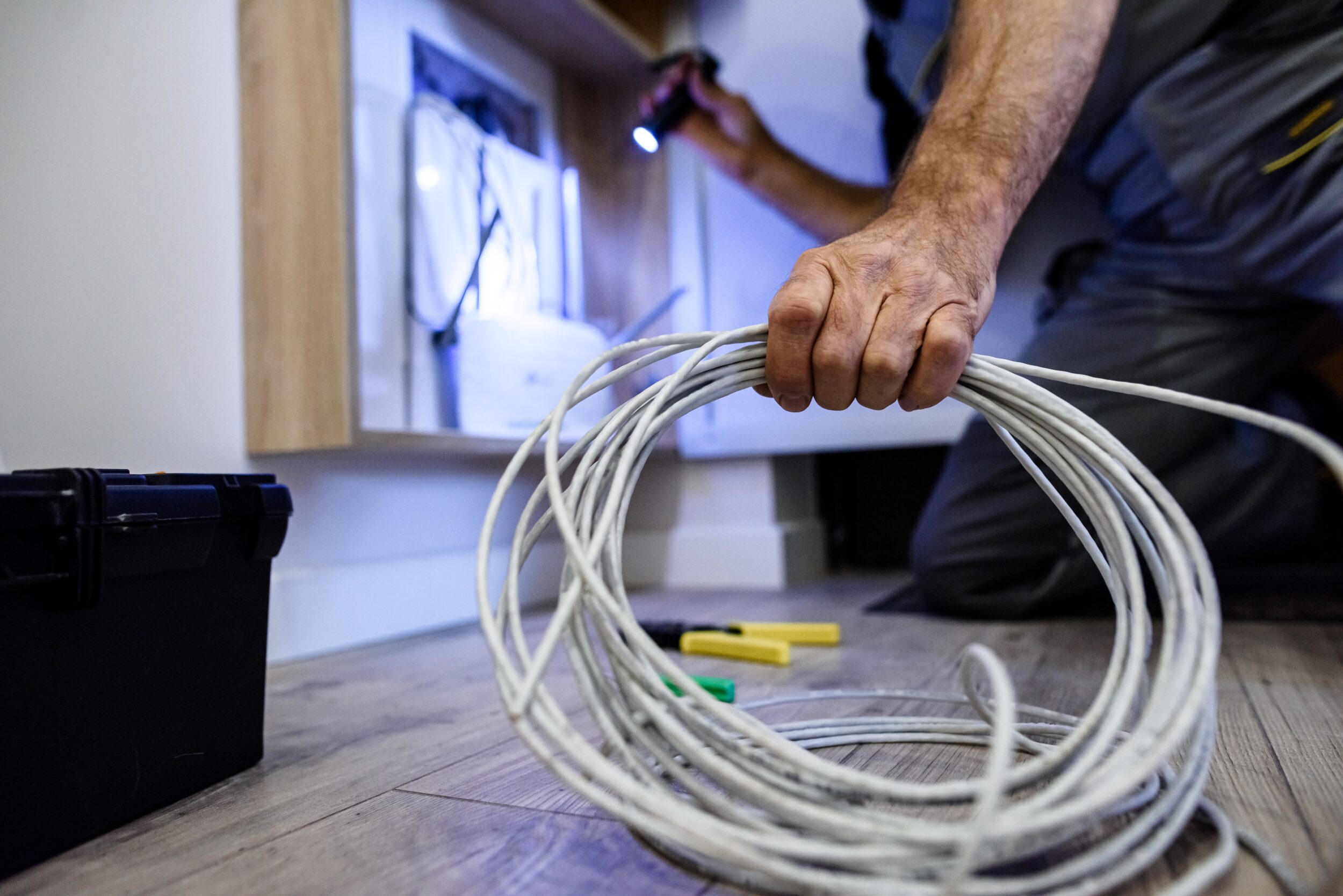 Join Thousands of Clients
2275673
Jobs created in 2022
821309
Customers added in 2022
1460123
Invoices raised in 2022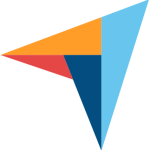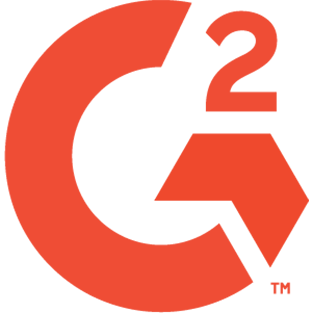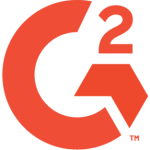 Build custom workflows and offer unique customer experiences
Commusoft has all the tools you need! Our all-in-one building maintenance job management software tracks customer history, sends jobs straight to technician phones, and invoices customers on the same day. You can improve daily operations, satisfy customers, and increase company profitability.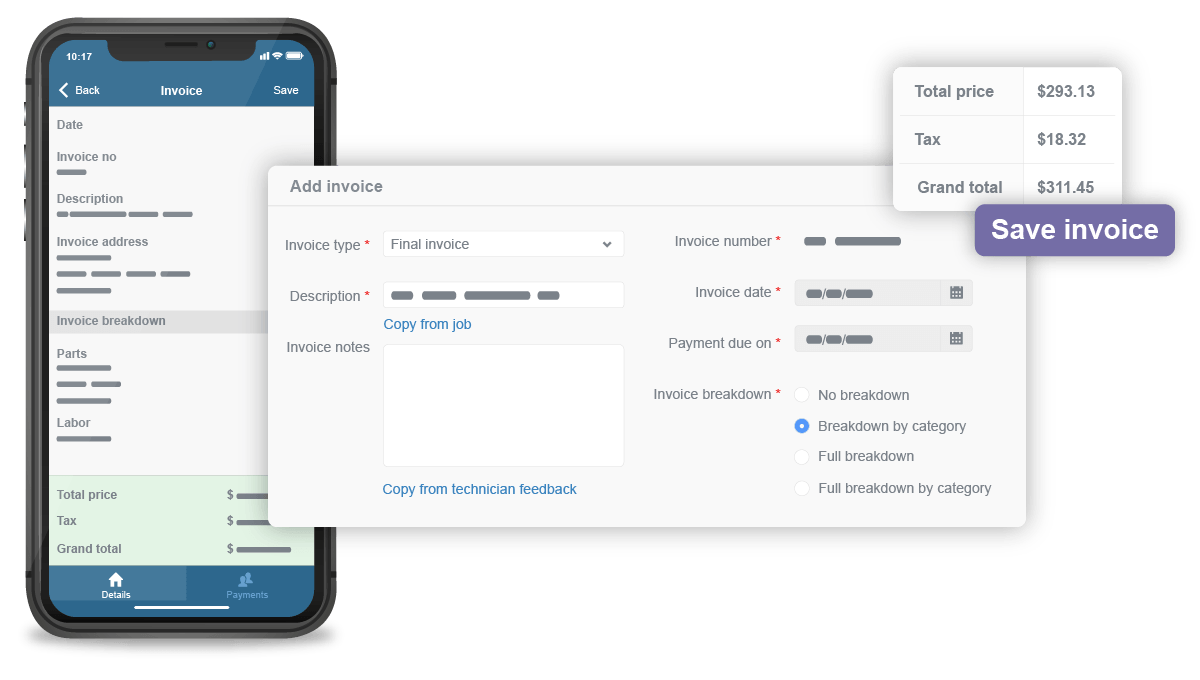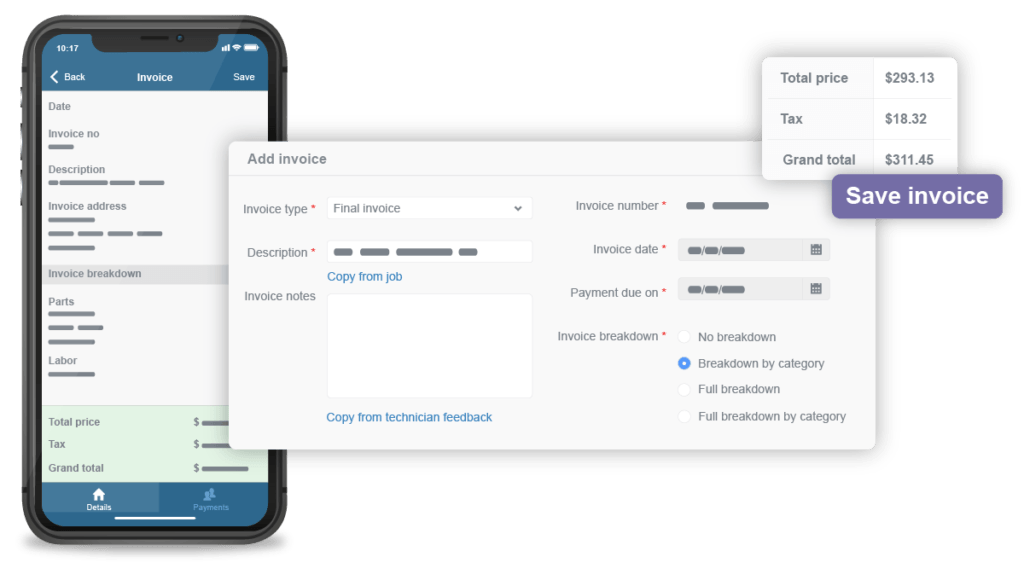 Diversify your profitability
Efficiently Manage Different Job Types
Whether your team installs green appliances, inspects fire safety equipment, or performs electrical testing, each service needs to be managed differently. Whether it's a one-off job or planned monthly maintenance, Commusoft can help your team guarantee it's handled appropriately.
Speed Up Your Invoicing Process
Organize parts pricing, labor rates, and time to complete each service, and understand your margins with our ease-of-use inventory software. And get control of your budget, the costs of each service type, and deliberately price jobs.
Enhance Your Digital Estimates
Whether you're managing repairs or broken assets, Commusoft allows your team to create as many custom quote templates as you need. This ensures your field team can effortlessly quote for future jobs directly on-site. Or, your admins can build and send quotes; it's up to you!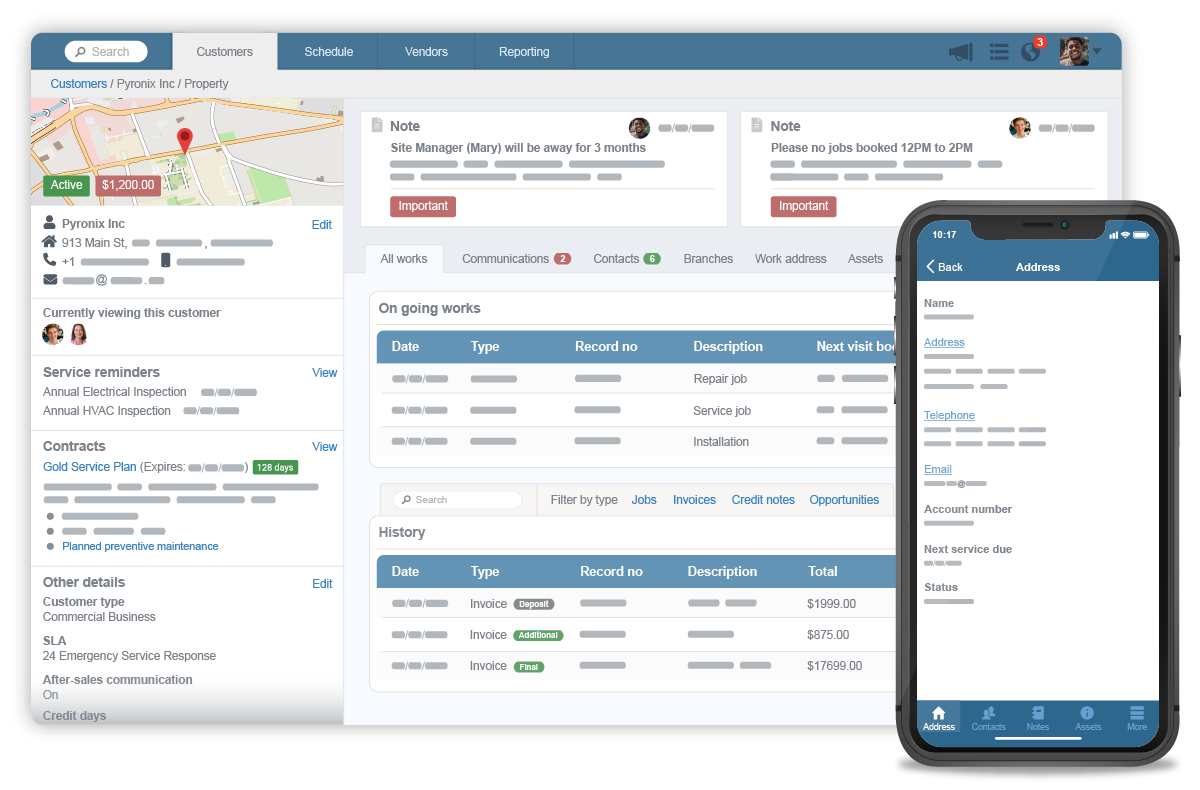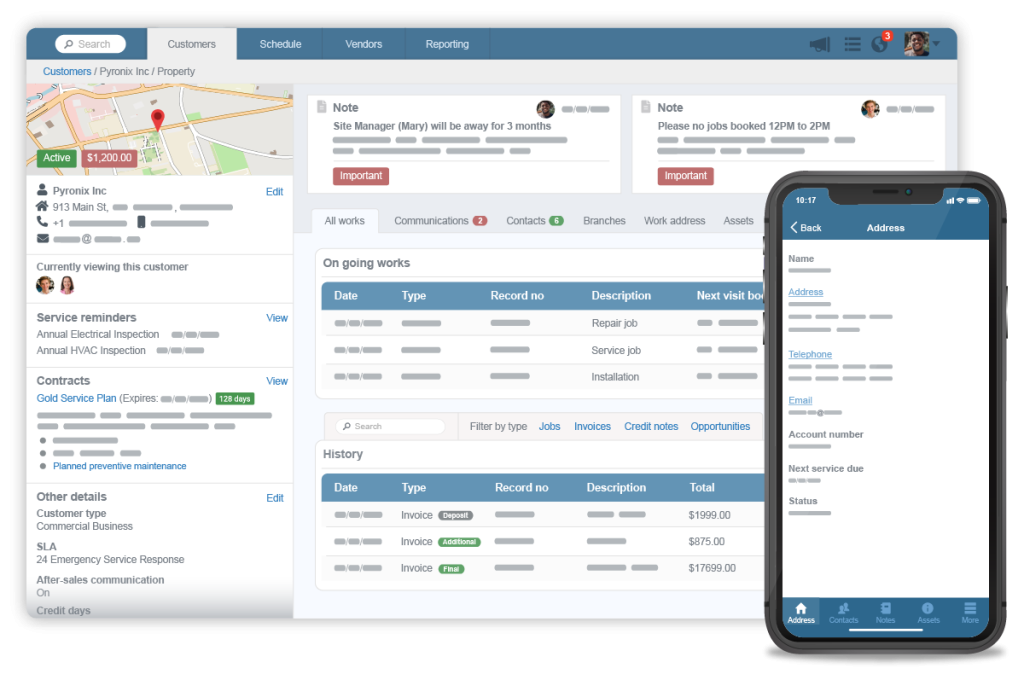 Organize Your Daily Operations
Centralize Your Customer Records
Store vital client contact details, job histories, asset records, communication logs, and more, all in one building maintenance software. Further, Commusoft's customer database automatically updates live team locations and tracked activities. Your admins can get the full picture without needing to call technicians!
Easily Schedule and Dispatch
Reduce admin strain by helping them manage team calendars with confidence. With custom job descriptions, skill types, and team shift patterns, your office staff can always assign the right technician.
Oversee Your Mobile Workforce
Uniting the office and field is crucial. Commusoft's mobile app offers many offline capabilities, ensuring technicians can work without interruptions. Data syncs to your team's mobile devices in real-time when internet connection returns. Your employees will be in sync no matter what happens!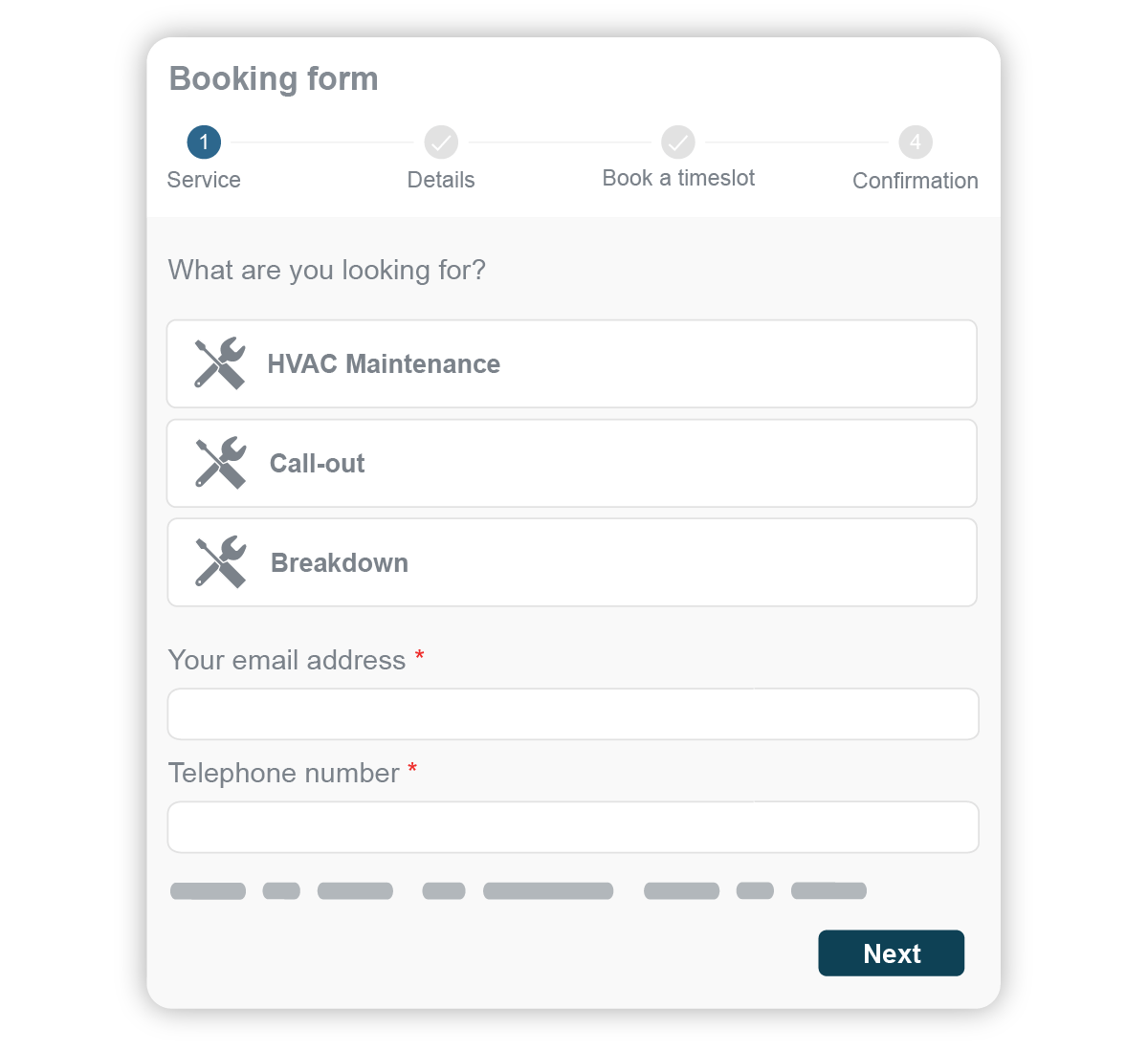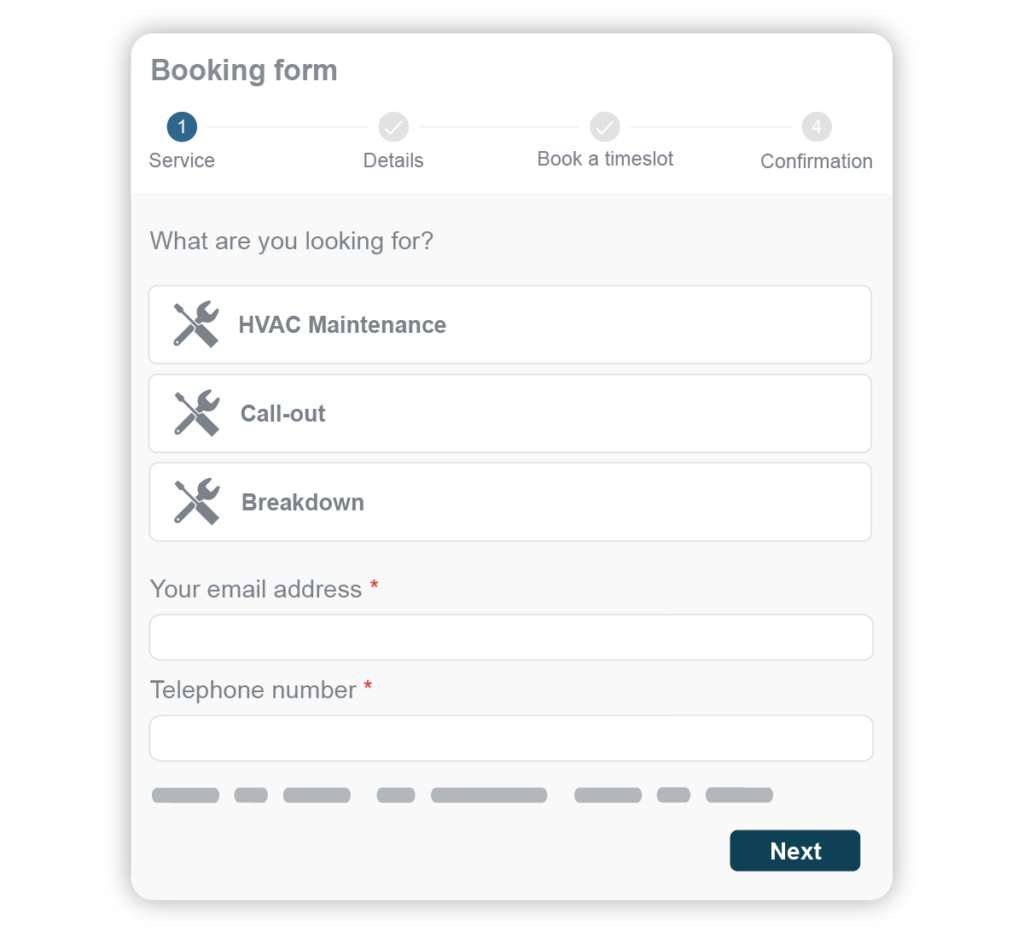 Let customers help themselves
Improve customer communications
Want to prioritize customer support? As soon as your team begins to travel to the job site, your building manager customers will automatically be notified with an on-the-way message and tracking portal link. Customers will know exactly who to expect and when.
Book appointments 24/7
Many building managers are too busy to call or email your team. Allowing them to take care of their admin needs themselves can be the best customer experience! A personalized customer self-service login portal allows them to schedule jobs when it's most convenient for them.
Consolidate Monthly Invoices
Each building your team services comes with dozens of jobs per month. Rather than send an invoice after each appointment, our building maintenance software can help your admins create consolidated invoices. From their personal digital invoice statement portal, building managers can securely pay any time of day.
Software Designed for Building Maintainance
Commercial building maintenance companies need to handle a variety of different employee, customer, and service types. That's why Commusoft's all-in-one job management platform offers everything your team needs to keep everything under control.
Testimonials for Commusoft
"This software is enabling our day-to-day processes to run smoothly… we've been able to leap forward instead of taking one step at a time."

Hattie Hasan
The Register of Tradeswomen
Take Care of Business With These Building Maintenance Features
BUILDING MAINTENANCE CUSTOMER DATABASE

Each commercial property you work with comes with various managers and tenants. That's why Commusoft's building maintenance software ensures your team can organize and update valuable customer information. This includes contact details, work addresses, full service history files, and more. Your entire team will have access to all the data they need, when they need it. Not only does this reduce admin strain, having everything they need on-hand empowers them to provide unmatched customer experiences.

BUILDING MAINTENANCE SCHEDULING AND DISPATCH

Your admins need the best tools to effectively schedule your crew. Whether appointments get cancelled, or your team needs to incorporate a last-minute emergency call-out, remaining unfazed is essential. Commusoft's building maintenance software gives you the freedom to customize skill and job types, enabling admins to assign the perfect team member. Reducing admin pressures ensures they can quickly, and confidently react when circumstances change. Impressing customers has never been easier!

BUILDING MAINTENANCE SERVICE CONTRACTS

Each commercial building comes with different appliances and maintenance needs. For each contact type and planned preventative maintenance (PPM) schedules you offer, Commusoft makes it easy for your team to build reusable templates. Want to stand apart? You can customize and personalize contracts and property maintenance agreements for each of your customers; you're in the driver's seat. Streamlined schedules make it easy for your techs and admins to exceed customer expectations, ensuring you can win and maintain more contracts!

BUILDING MAINTENANCE INVENTORY MANAGEMENT

Handling a wide variety of service types means handling a wide variety of parts. Commusoft's building maintenance software streamlines parts ordering and inventory management for both your office and technicians. With real-time inventory and automatic reordering for regularly-used parts, you can stay on top of, and avoid, missing items or excessive stockpiling. Further, an organized system ensures your team can have access to the parts they need, when they need them.

BUILDING MAINTENANCE INVOICING

Commusoft's building maintenance software comes with a variety of invoicing customizations. Depending on your preferences, and types of works carried out, your team can create consolidated, final, or automated invoices, to name a few. Further, offering clients a self-service statements portal ensures they can pay any time of day. Our organized record keeping ensures your team will know who has paid their invoices, needs to be sent one, or who might need a reminder to pay.
Building Maintenance Software FAQs
Join Thousands of Trades Professionals
`