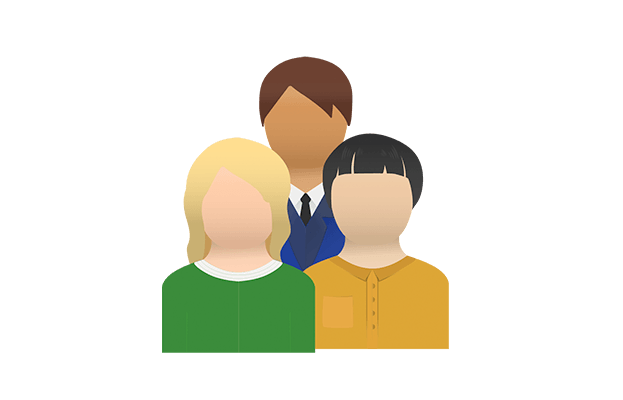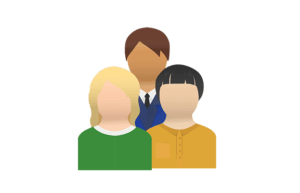 Many electrical business owners and managers start out as technicians themselves before branching out on their own. This obviously gives them and advantage since they know the industry inside and out and are able to speak the same technical language as their team. But unless they also happen to have a history in business administration, they're often at a disadvantage when it comes to vendors. 
Few technicians think about the effort and negotiations that go on in the background when it comes to their supplies. All that impacts them is that a certain part or equipment is in the inventory when they need it and if not, for someone to deliver it ASAP. Therefore, when they become in charge of finding their own vendors, they find it's a wilderness out there. 
Since you're buying small amounts of product, your first instinct might be to choose the closest vendor and be done with it, or to select the one you've heard has the lowest prices. That's a great way to simplify your parts purchasing process – and also a great way to waste money, lose time, irritate your customers, and damage your profits. 
Even for small and medium-sized field service businesses, it's important to carefully select the dealer you purchase parts from; after all, if their parts are too expensive or their delivery is slow, it reflects on your company. You'll be tempted to stick with what you know but shopping around a little can actually get you better deals than simply going back to the vendor your previous company used. 
Still not sure how to choose a vendor? Read our How to Find Vendors for Your Electrical Business!
Referrals can often be the best way to proceed when it comes to choosing a good vendor. Ask your peers where they get their parts and if they're happy with the service they're provided with.
More often than not, people have very strong opinions on this topic so you're bound to get a few options. Just make sure it's someone whose opinions you trust and that they're not motivated by financial gains offered by vendors for customer referrals. 
Make sure you take advantage of the tax opportunities you have as a business entity now. Regardless of the type of business you've declared yourself as, many vendors offer special trade accounts online that come with significant discounts and perks.
Free merchandise, work clothes and branding materials are standard but nowadays, in the customer experience race, some vendors have started organizing networking opportunities like events and training days.
2. Send service reminders.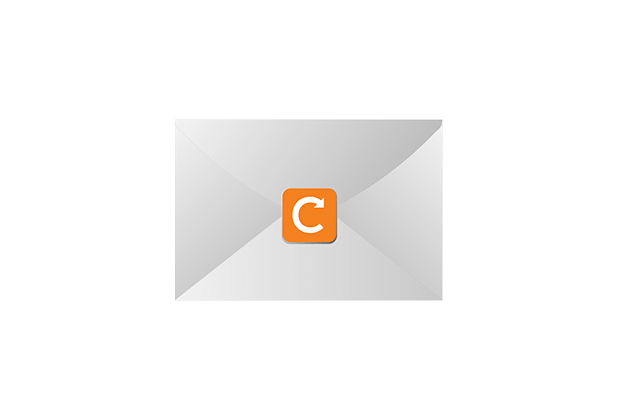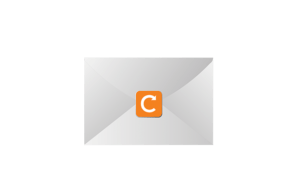 We can't stress enough the importance of a good service reminder! There are a lot of pain points when you want to run a successful electrical contracting business, starting with the following:
Reminding customers that their service or inspection is due
Evening out the jobs and creating a balance between the busy season in electrical jobs and the slow season
Making sure that if a previous customers needs an additional service, your company is the first that comes to mind
Service reminders alleviate all three of these pain points when it comes to managing an electrical business. They're not just a good electrical contractor marketing idea, but simply a great business choice for any electrical company.
What exactly is a service reminder?
For any electrical business or field service business, a service reminder is an email or a letter you can send out in order to… well, remind customers of a service. Any electrical installation will deteriorate with age and use. Therefore, a periodic inspection and test is necessary, especially if it's a commercial client. Even domestic clients require them for insurance purposes, letting a house, or simply for their peace of mind.
You need to make sure that when they realize they need these services, your company is the first that comes to mind. We've discussed the service call customer experience before and how many steps the customer goes through before they even pick up the phone. Why gamble with the chance that next time they'll call your competition?
Take control of the situation by sending periodic service reminders. Some customers will be grateful since they might not have been aware of their installation having issues.
Going back to the control aspect, service reminders offer another benefit: You get to decide when to schedule appointments. This helps if, like many electrical contractors, you have your busy seasons and your slow ones. You can always book service reminders in advance and schedule them at a time when you know you won't be getting as many work orders or as complicated.
For example, during the summer, many electrical contractors are overwhelmed by schools taking advantage of the vacation period to run all sorts of inspections and tests. But during the winter, many people worry about their heating and plumbing installations. This will still keep you busy but not nearly as much.
Not sure about when it's the slow season and when it's the busy season for your electrical contracting business? Get yourself an electrical software that can tell you with financial reporting!
So why not book these reminders in the winter? Moreover, some electrical contracting businesses have found success in service subscriptions. Where an inspection might run around $80 – 100, they've managed to sell customers on a monthly $10 – $12 fee that guarantees them their annual checks and a technician that's on call 24/7 for emergencies.
This might not be for everyone's business but it can definitely be a strategy to think about. It guarantees you a monthly income and allows you to work according to your own schedule.
This being said, we still hear a ton of excuses for why electrical business managers don't send out service reminders. They usually go along the lines of:
Excuse: We don't have time. 
Reality: Look at your internal organisation. There could be several explanations. One is that nobody in the organisation has been specifically tasked with the job.
Another is that everybody thinks it is someone else's responsibility. Technicians obviously want to focus on frontline service, but someone in the head office admin team should be making it part of their routine. If you really do not have the capacity, perhaps you should consider hiring extra help, if only on a part-time basis. Alternatively, you can look into getting an electrical business software or electrician software to automate the process.
Excuse: They only generate low-revenue work orders. 
Reality: At first sight, this may be true. But if you look into the matter, routine service visits can generate more work or profitable upselling opportunities. For example, a routine inspection might identify that a customer needs to replace their wiring installation in the next 12 month, work for which you're more than qualified.
Even if this is not the case, remember the part about the busy season vs. the slow season? Low revenue work is better than no work when your techs are idle.
Excuse: They're not a quick growth strategy.
Reality: Electrical contracting companies that are engaged in an ambitious growth strategy, for example by pursuing big-ticket deals with large commercial customers, often find that their resources are stretched.
The danger is that they neglect the activities that made them successful in the first place. Of course, you need to focus on your business strategy but regular service work keeps the cash coming in and with the right electrical business software in place, should not impose an administrative burden.
Excuse: I don't think they're useful when building a customer relationship. 
This excuse only applies if you regard service reminders in the narrowest terms. In fact, service reminders, if used imaginatively, are not only a great way to build customer relationships, but one of the simplest.
Unlike advertising or "touting for business", they provide a legitimate reason to keep up regular communication with customers, and one that they appreciate. For example, you can use them as an opportunity to update people on developments at your company, new products or smart technologies. In slow periods, you can combine service reminders with time-limited offers to get the ball rolling.
Excuse: We won't be able to cope with the volume. 
This is a problem that lots of companies would welcome! Of course, if you send out a mass communication, you may find that you get more positive responses than you can cope with. If you default on some of them, you might end up looking unprofessional.
However, if you have the capability to plan your service reminders with an electrical business software then send them out in appropriately sized batches that match your analysis of monthly workloads, this will never be a problem. On the contrary, it will demonstrate to customers that you are well-organized, and reliable.
3. How much do electrical contracting business owners make?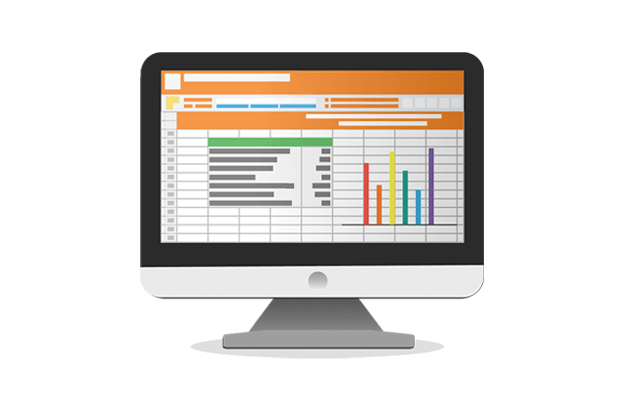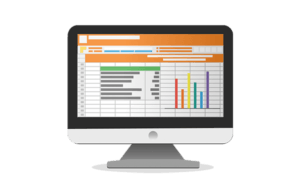 As much as they set themselves up for, really. If you'd like to hear the official stats, the Bureau of Labor Statistics comes in to help again with a US average of $52,910 per year. There are, of course, massive variations on this number. Some electrical businesses make a lot more while others struggle. 
But there's no denying that this is the question on everyone's lips. The truth is that it depends on many variables such as the number of additional staff, technicians, the cost of tools and parts, etc. This is all fine and dandy but at the end of the day, you want to know…
How much should YOU charge as an electrical contractor?
Calculate your living expenses.

Calculate your business expenses.

Figure out your taxes.

Use the formula 

L/[H * (1 – T)] + B/H

 to determine your day rate. (Don't worry, we'll explain this below!)
If you've had your company for a while, you probably have an established name out there and people who trust you to do a good job and refer you. This is why you'll have a lot more flexibility when it comes to price than someone who hasn't been in business that long.
If you're at the beginning of your journey as a business owner or manager, you probably don't have a brand name or a large network of loyal customers. Therefore you can't really add too much of a mark-up. No need to worry!
You still, however, have every right to value your work. Many electrical business managers make the mistake of thinking price is key in winning customers so they make competition a fight to the bottom. This only damages businesses and creates a negative, unmotivated environment for work. So let's break it down:
Step 1. You need to cover all of your costs and add a bit more. And we really do mean all your costs. For example, be sure to consider things like food, housing, clothing, utilities, retirement savings, holidays, etc.
Make a list of all of your expenses, and jot down an approximate monthly total for each. Recurring expenses are easy to remember, but be sure to also include occasional expenses like holiday gifts. Not sure how much you spend? Sign up for a financial tracking system like Buxfer; after a few months you should have an idea of how much you spend on what.
If you just want to get a general number so you can move on with your calculations, try a tool like the Living Wage Calculator to find out what is the minimum amount of money you need to achieve a decent standard of living in your state.
Just be sure to get more detailed numbers for your personal situation as soon as you can, so you can fine tune your pricing. If you're not sure of your exact living costs, ADT has compiled a thorough comparison of the cost of living across the U.S called "Where Our Money Goes".
For example, an electrical contractor living in San Francisco, CA will have to pay 91.4% above the national average just to cover rent and other living expenses, while one living in Harlingen, TX, will be much happier to know he's paying 23.% under the national average. All this should be accounted for in your business plan. 
Step 2. Calculate your business expenses.
Next, list your business expenses and assign a monthly value to each expense. Once again, include everything, starting with: staff wages, comprehensive health insurance, liability insurance, tools, website, marketing, vehicle costs, office supplies, internet bill, etc.
Make sure to check your state legislation for what costs are tax deductible. Which takes us to:
Step 3. Figure out your taxes.
Your specific tax obligations can vary depending on the type of business entity you've declared, your state's legislation and many other factors. When researching how to manage an electrical contracting business, it's always worth consulting with an accountant. Just don't forget to add that to your list of costs! 
Step 4. Use the formula to determine your day rate.
Now that you have an understanding of your costs, do some quick calculations to figure out how much you need to charge to live the lifestyle you've designed for yourself. (For the purposes of this exercise we'll assume that you and your staff work typical hours.)
It goes like this:
Total Yearly Living Expenses = (L)

Total Yearly Business Expenses = B

Total billable days/year = H

Total Taxes (%) = T

Your Day Rate = L/[H * (1 – T)] + B/H
Example: Let's say you're a one-man-band for now and need to make $36,000 per year to meet your living expenses. You expect your business expenses to be about $14,000 per year, your taxes are estimated at around 30%, and you plan to work 261 billable days per year.
Yearly living expenses = $36,000

Business Expenses = $14,000

Yearly Billable days = 261

Total Tax Rate = 30% = 0.30

Day Rate = $36,000/[261 *(1-0.3)] + $14,000/261

Day rate = $251
So to meet your requirements, you need to earn $251 per day. Now, let's say you have four billable hours per day, which is fairly typical. You'll then need to charge roughly $62.7 per hour to meet your lifestyle needs.
Now, all these calculations get a lot more complicated if you include your staff and technicians too but it's a great start if you're wondering how much to charge as an electrical contractor. 
Need more information? Find out here: What should I charge for service? Three methods calculate service price!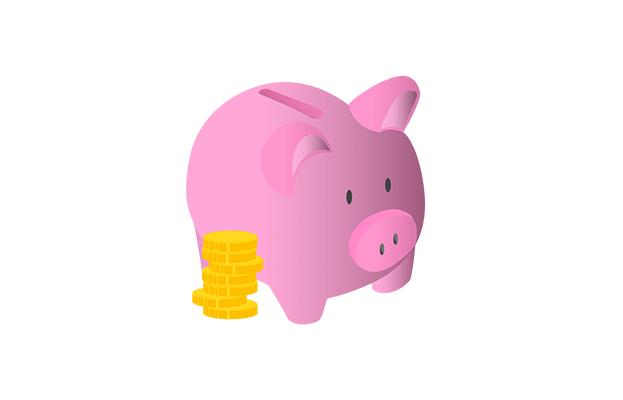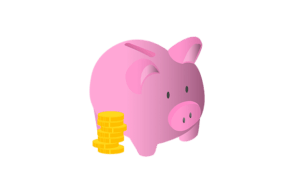 Many electrical contracting companies consider debts a given thing when doing business. At the same time, a big reason for business bankruptcy is poor cash flow. Regardless of the size and type of business, there will always be payment issues due to a number of reasons, presenting the problem of how to deal with this as effectively as possible. 
It is an unfortunate fact of life that customers can be difficult, sometimes for no apparent reason, so it is therefore best to have clear practices to follow so that everyone knows where they stand, avoiding initial misunderstandings that can grow into something more serious if not quickly resolved.
But there are a few measures which you can put in place if you want to avoid debts:
Iron out your Terms & Conditions (Ts & Cs) with customers before your start work.
This is often easier said than done as customers will usually find a way of saying they didn't know about certain fees or costs. Business managers or office managers can also be at fault for not disclosing them in an obvious manner due to the fear of losing out on a customer. 
Get familiar with deposits.
This goes double for larger work orders but it should be a general rule nonetheless. Family run businesses might encounter issues with these as customers will feel like they're owed trust. In some cases, this might be true and if you've known a person for years and they've always been timely when it comes to payments, it's up to you on how you proceed.
But when it comes to new customers, deposits are the safe way of going about it. You can set your own rates, but 25% on jobs under $500 and 50% on anything over is customary. 
Take deferred payments.
Deferred payments are not the same as deposits. If you've ever ordered anything from Amazon or booked a hotel online (and let's face it, who hasn't?), you'll be familiar with that amount of money showing up as "blocked" on your card.
This means that the service provider has checked and put aside the money in order to make sure that you'll be able to pay when the work is done. 
Read more: Debt Management for Your Electrical Business with SumUp
Again, customers might scoff at this initially, but you can always give them the above examples and argue that the sum of money is still in their account. 
Check credit scores.
Especially when it comes to commercial clients! You'll want to know their company history and as much as you can about their financials before signing up to a 10k job, doing all the work, and finding out they've been defaulting on debts for years. 
Get familiar with a debt chasing company.
This is an extreme measure but it's always worth being on friendly terms with a debt chasing company. It's one of those things where you'll wish you never have to use it but you'll be happy to have the option.
Sometimes, companies you do business with will use the excuse of bankruptcy to avoid payment but a debt chasing company will have the expertise to recognize someone who honestly made a mistake from someone who is trying to deceive your business. 
5. Commercial contracts can help you balance your workload.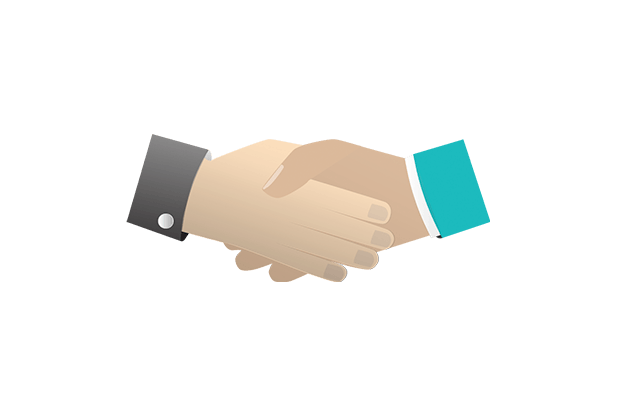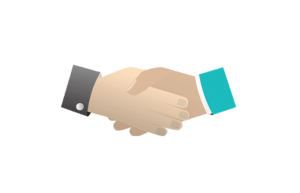 Many electrical businesses choose either to specialize in domestic work or commercial, but the fact of the matter is that you should never put all your eggs in one basket.
If your company only takes on domestic work, you risk an unsteady cash flow, small work orders that can take more time than they're worth and having to haggle with individual customers.
On the other hand, if you rely on commercial, depending on your size, you probably won't be able to take a very large number of them meaning that if one or two break out from you or are unable to continue working with you for whatever reason, you're in big trouble again.
Want to know more about cash flow and field service profit? Read our interview with the #CashFlowPro himself, Ken "Mr. Biz" Wentworth!
So it's wise to have a good mix. If you want to branch out more into domestic, check out our marketing guides to get more business. But if you're looking to bid for commercial contracts, keep reading on! 
If you're planning to bid for service and maintenance contracts, the most difficult part may be actually writing up the proposal. Not everyone is a skilled writer, and tenders also have specific rules and requirements that you have to follow if you want a chance at winning.
6.What should I put in an electrical contract proposal?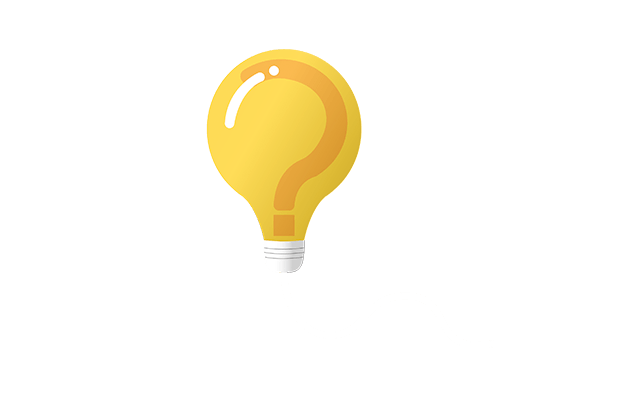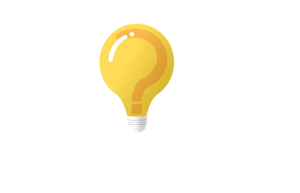 Of course, you should provide all the information the buyer requests. Besides that, however, there's more you can add that will get you closer to a win. Like these:
Actual answers.
Make sure that you're answering the questions the buyer is asking, not the questions you want them to be asking.
Backup for your facts.
Every statement you make in a tender needs to be backed up with hard data and stats. For example, instead of simply saying you have a high first-time fix rate, figure out what your first-time fix rate is and compare it to the industry average.
Read More: 10 Tips on How to Bid for Contracts if You're a Field Service Business
Less "we," more "you."
Instead of just bragging about your business, talk about how you can benefit the buyer.
Added value.
Offer ideas, suggestions, and extra analysis to show that your business has a lot to offer beyond the bare minimum needed to complete the job.