15 HVAC Marketing Ideas To Increase Your Revenue
November 6, 2020 - Marketing - 12 minutes
We all know by now that marketing has changed drastically in the last few years. It used to be that a few fliers left in a mailbox and a YellowPages listing was all it took to make your HVAC business top-of-mind for domestic customers in need of a filter change or commercial ones in want of a ventilation maintenance risk assessment. But nowadays, things are different so you might want to give these 15 super quick HVAC marketing ideas a read and update your strategy!
Click below to skip to what matters most to you:
Let's get started!
1. Create a marketing plan.
Any list of HVAC marketing ideas should start with a plan and if you already have one, then ask yourself when was the last time you updated it? In the fast paced world of digital marketing, nothing sinks you to the bottom quicker than yesterday's strategy. Don't just write it down, make a spreadsheet and invest in dedicated software to keep track of your efforts.
2. Take advantage of the HVAC industry's seasonality.
Many HVAC companies deal with seasonal highs and lows in business volume and think their marketing efforts should be inversely proportional with that. Meaning, more advertising when business is bad and less when it's good which is the perfect way to ensure that your company is always either in feast or famine mode. Consistency and balance are key to sustainable growth.
3. Automate! Make marketing workflows a part of your daily process.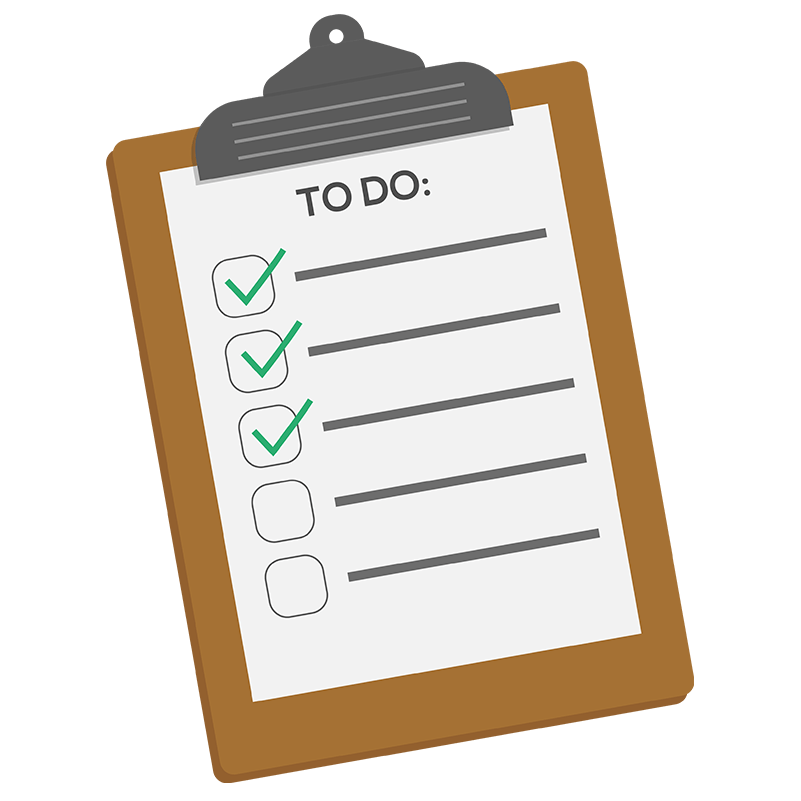 We often hear managers complain that they have a lot of HVAC marketing ideas but little time to put them into action. So why not automate your marketing?
Out of all the HVAC marketing ideas we've heard, the best one was to take those 15 minutes you waste each day daydreaming and write down a few social media posts then schedule them in advance. Facebook lets you do it without even having to install anything else!
4. Build a full review strategy.
Speaking of HVAC automation software, one essential part of your marketing strategy it can take care of is your review game-plan.
This is also one of those things that no one has time for anymore. Contacting every client after a job is done is tedious and takes up precious resources that your admin team can't spare. Luckily, an after-sales care portal is all you need since it's not just your brand that benefits from having more reviews but also your processes. How can you get better with no constructive criticism?
5. Update your Google My Business profile.
Since we mentioned reviews, it's worth noting that they go hand in hand with another one of our HVAC marketing ideas: keeping your Google My Business profile in tip-top shape. Even if your HVAC company operates nationally, your individual offices need their own local listing.
You know very well that when someone's AC is leaking all over the new carpet, the first thing they'll do is Google the closest tech to their house. You want it to be your company that shows up first and the only way to do that is to fill in all your details, make it as easy as possible to contact you (click-able phone number, link to your social profiles where they can chat to you, etc.) then add some photos and your logo for good measure. The more details, the better!

If you'd like to get more articles like this one every month, straight to your inbox, click above to subscribe!
6. Make the most out of social media.
Of course you already use social media! But don't overlook these HVAC marketing ideas just because you already have a business Twitter. If metaphorical tumbleweeds are rolling around your profile because you haven't posted since that Labor Day joke, that's not using social media. Just as with advertising, consistency is key!
You need to post daily, well-thought out updates that speak to your audience. Marketing guru, Gary Vaynerchuck, always stresses out how he can't believe that social media is still free considering the wealth of opportunities it has for businesses.
Check out this quick guide on social media for small businesses from Bussiness Partner Magazine!
7. Talk to people and build relationships.
People don't buy from corporations, they buy from other people. This is why building relationships is imperative if you want a great HVAC marketing strategy. Taking a cue from our previous point about social media, we'd add that building these relationships on platforms that were designed to connect you to people is ideal.
Use your voice to support causes you care about, show the world that behind the logo, there is an amazing team of real people that they can trust to have in their homes.
At the same time, keeping in touch is vital for a good long-term relationship so you could consider a newsletter to keep existing customers up-to-date with company news, potential offers, and other interesting content. If you want to know the best day to send out these emails (+ a few other tips!), we've written a full article here.
8. Have different voices on different platforms.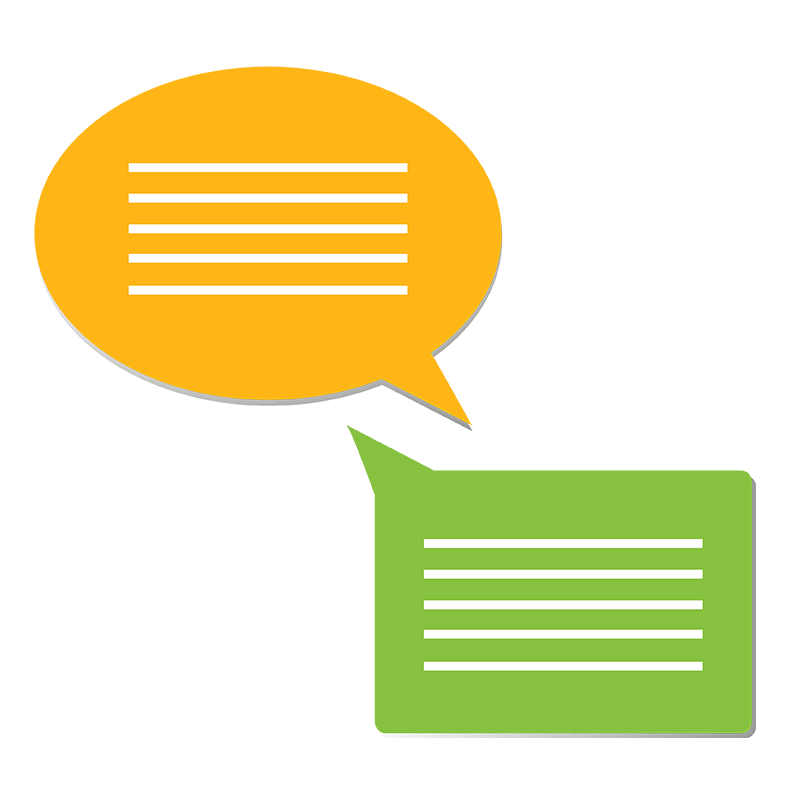 This being said, you need to know which voice fits which platform. As far as HVAC marketing ideas go, it's no use to try and, say, recruit via Snapchat. It's important to know your brand personality, select the appropriate channels and then develop your own persona accordingly.
For example, Twitter posts are generally related to news and updates that can be summed up in 280 characters, whereas on Facebook or Instagram you can really tell a meaningful story and present a more human side of the business.
At the same time, LinkedIn is the perfect place to show off how good your techs and other employees have it because it's where most people who want to work for you you look to.
Our CEO, Jason Morjaria, is a big fan of LinkedIn. Check out his advice on the platform here!
9. Educate your techs & team.
It's not just your business profile that needs an appropriate voice. Your employees are a big part of your brand and if they associate with you on social media, potential customers will judge you according to their behavior.
This is the age of research before purchasing a service so if you have an employee with a history of public online misbehavior, why would someone trust you to send that person to their home or their business? It's difficult to find a balance between making sure employees stay respectful online and policing their private lives but properly screening people before you hire them will save you from any unpleasant moments.
On this topic, we've also covered how important it is to train your technicians with customer service in mind, as well as sales. Don't forget that they're likely to be the only face-to-face interaction customers have with your brand. And speaking of brands…
10. All your employees are part of your brand!
All things considered, your employees are still your biggest asset so make the most out of their network. Provide them with personalized social media banners so their connections know they're in the HVAC industry and your company can be top-of-mind if they ever find themselves in need of an install.
Organize training days to help them learn about the importance of online marketing and HVAC marketing ideas, as well as how to get the brand message across to as many people as possible. Great employees will be invested in the life of the company since sustainable growth is a big advantage for them as well.

11. Make smart use of social media ads.
Organic social growth is important in HVAC marketing. You want to build a following that's actively looking forward to your message. But there comes a point in this series of HVAC marketing ideas when you'll have to invest a little more than time.
You're probably already familiar with Facebook Ads and Promoted Twitter posts but what you need to do is optimize your targeting. Don't simply select a photo of your logo and put some money on an ad account – that won't get you anywhere.
You need a strategy and a customer persona then a specific piece of content that will appeal to them. Afterwards, select a particular area that you want to service – no need to send your tech to the other side of the state – and run the add for a few days on a minimum budget.
If people respond well, increase the budget. If all you hear are cricket sounds, scrap and go back to the drawing board. Never, ever throw more money at content that people aren't connecting with!
12. Use PPC consistently.
This goes back to our feast or famine example, but most HVAC companies also tend to invest in PPC (or Pay Per Click) either on Google or on field service websites like Angie's List only when there's a dry season at hand, with little to no business.
PPC can be very helpful, especially if you're able to deal with emergencies and offer 24/7 services since most people will simply click the first result (meaning, the paid ad) so you always want to be on top. The best way to market your brand is to be there for people when they need you. This way, you'll be top-of-mind for more than just emergencies.
13. Optimize your blog.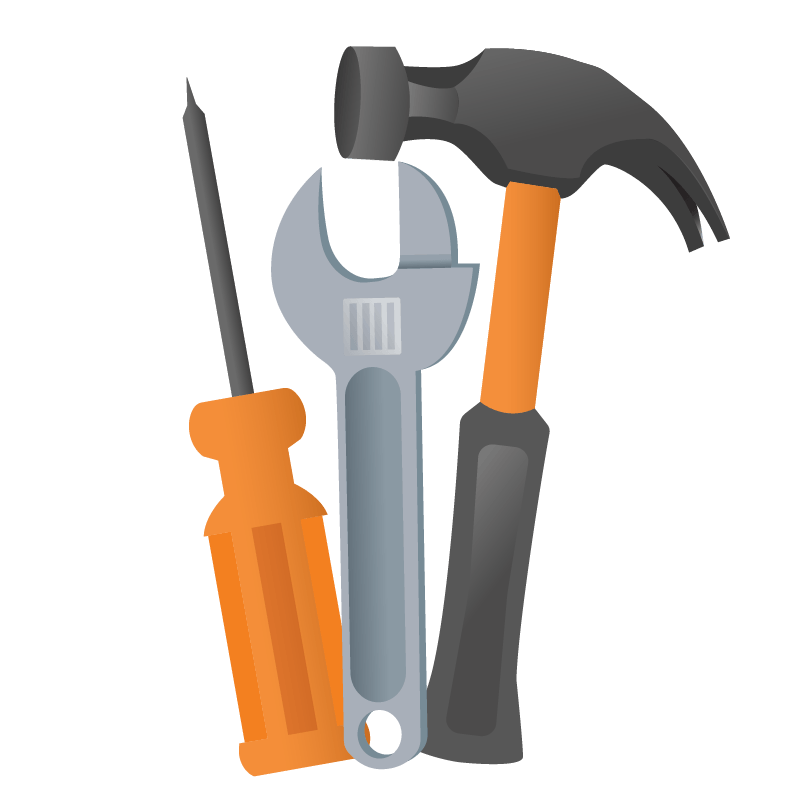 Blogs are similar to social media channels – as in HVAC companies get one and then proceed to post once every few months. That's no way to do business. Content marketing is a marathon, not a sprint so don't expect to see leads pouring in after one article.
Good news is that it's a sustainable growth method so if you stay consistent, you'll see more and more people coming to you for information until you become a bonafide thought-leader in your area.
This HVAC marketing idea is ideal for those who are in the HVAC industry for the long run and wish to have a steady number of highly qualified leads, ready to pay premium prices for quality work.
Reading recommendation: An Introduction to Marketing Collateral by Paperflite
14. Create an HVAC marketing brochure.
First of all, why should you use brochures instead of more glamorous and popular marketing techniques? In the contemporary marketing age, there are a number of methods you can use to reach clients, particularly in the digital sphere – such as social media, SEO, and email marketing, to name a few.
But the good old brochure can easily get a digital makeover (click here for a useful guide on how to get started!). Once you're done flexing your creative muscles, make sure to put it in an email and create an automated workflow using your HVAC software. This way, your admin team doesn't need to worry about it and your leads can learn more about every service your company offers.
15. Analyze your HVAC marketing ideas, optimize, rinse & repeat.
We'll never stop saying this: if it's worth doing, it's worth measuring. Set high goals and make sure you're using your HVAC service software's reporting features (and if you software doesn't have a reporting feature, start looking for a new one ASAP!) to track your progress.
Set a deadline for yourself and put together an audit, let's say, once every 3 months to see the results of your work. Growth will be minimal at first but again, digital marketing is a marathon, not a sprint, so be patient and put your tools to good use. You'll see that long term sustainable growth will be your prize.
Be ready to optimize and scrap any process that is taking up too many resources without a good return on investment and know when it's time to innovate.
If you truly want to make HVAC marketing a priority, you can set a goal as part of your Key Performance Indicators, like we recommend below:
The takeaway on HVAC marketing ideas
Creating an HVAC marketing strategy can be a challenge. However, it's up to forward-thinking business leaders to transform this challenge into an opportunity to grow your brand and strike up a long-lasting relationship with each and every customer that guarantees recurring revenue for years to come.
As we mentioned in the video above, KPIs can truly help put the emphasis on learning and goal-driven behaviour. This way, business leaders can establish an environment of education in the workplace, where people are constantly developing their skills in order to reach their goals.
If you want to get started setting yours, download the spreadsheet we've put together then watch your revenue soar!