Why Are Your Plumbing Leads Not Converting? 13 Mistakes You Might Be Making
November 7, 2020 - Customer Experience - 15 minutes
Are you plumbing leads not converting even if you've done everything those "how to get more plumbing leads" or "best way to get plumbing leads" articles said?
Maybe you've trained your technicians to upsell services when the work is done, you've invested in localized Facebook ads, you've even put together a website with your brand placed front and center. All this effort and yet you're still not seeing that surge of customers you were expecting. Then it's time to ask some tough questions!
Click below to skip to what matters most to you:
There are a lot of potential reasons for a low lead conversion rate.
The good news is that your marketing efforts should definitely focus on how to get more plumbing leads, so the hard work you've put in so far wasn't for nothing. You've gained the useful habit of always being on the lookout for advertising opportunities and developed an understanding of how important marketing is to the business, both on and offline.
The bad news? Marketing your plumbing business isn't just about getting people to know your name, it's also about getting them to hire you, which is called lead conversion. Your aim is to turn at least 30-40% of those people reaching your website or calling your office into paying customers (and, ideally, repeat customers!). This would validate your efforts and help you understand your marketing return on investment.
The main reason why plumbing companies lose leads is because of friction points in the customer journey. For example, if a potential customer tries to call you after office hours and no one picks up, that's a friction point. Sure, they can try early next day, but chances are they've already booked someone else who made it possible to do it without having to call an admin.
There are numerous potential friction points so the first thing to do is identify the stage of the customer journey at which you're losing your leads. So let's have a look at some of the mistakes which might be leading to your plumbing leads not converting:
1. Break down your customer journey.
A customer journey map illustrates the process that a lead goes through in order to complete their purchase with your company. If you make it a goal to "improve the customer experience", it's very difficult to know where to start. But if you break it down into smaller, more manageable ones like "offer more booking options" or "send more feedback request emails", it suddenly become a lot more achievable.
More often than not, you'll find a customer journey broken down as a visual representation, but since a field service journey is more complex than your average online shopping experience, we've created this infographic below:
If you'd like to read the full guide to creating a perfect customer journey, click here!
Field service customer journey mapping arose as the answer to this increasingly digital customer; the kind of customer who expects both online and offline excellence. What most field service managers overlook is that these expectations are not shaped by your direct competitors, but by every other company your target market comes into contact with.
According to Plumbing Perspective's stance on customer journeys, if you want to get more plumbing leads to convert, it's not enough to be better than the competition (especially when competitors might not be that good to begin with), but to know what the customer expects and to exceed it.
2. Are you targeting the right people?
It's always nice to have a look at your Google Analytics and see your website traffic numbers increase. But having a high traffic rate doesn't always translate into a high customer rate and, most often, it's because the people who reach your website are not the right people. If these are individuals you've attracted using paid online advertising (Facebook Ads, Google Ads, 3rd party websites, etc.), make sure you're optimizing the audience to resemble those who can actually hire you.
A great example is to focus on 30 – 50 year olds, homeowners, interested in renovations rather than waste money on the random teenager living down the road. This is also an advantage for online advertising; unlike a flyer or a billboard ad, you can ensure that you're only paying for the right people to see your brand.
3. How click-able are your conversion points?
We realize that "click-able" is not an exact metric, but it's one of those "I'll know it when I'll see it" things. For example, which one of the buttons below would make you more tempted to click? If you answered the one on the right, congratulations! 100% of the Commusoft office agrees with you!

Try to put yourself in the customer's place then open your website and try to navigate it. Analyze how easy it is for you to go from homepage to a requested appointment (a requested appointment straight on the website, we hear you ask? We'll get to that in a second!) and how many times you had to click, as well as how easy it was to find the place you should click.
Good websites will make it so effortless, you won't even pay attention to this customer journey but bad websites will make your leads run to the competition! To give you some perspective, according to Forbes, 53% of customers will leave a mobile site if it takes more than 3 seconds to load, which means that for every second-long delay, conversion can fall by up to 20%. This takes us to…
4. Are your mobile devices optimized?
58% of US internet traffic comes from mobile so it's only natural to make your website mobile-optimized. This means not only ensuring your web designer is aware of mobile web design best practices, like:
Keeping menus short and sweet

Not making users pinch and zoom

Making your phone number "click-able"; no one will be sitting around trying to input it manually
If you want to know more about mobile design best practices, check out Google's guideline here, but first make sure your phone number is clickable. We don't even know where to begin on how many plumbing leads you might have lost (and the revenue that could've come with them!) because they were looking for a plumber on mobile and there's no obvious way to navigate the website or contact you.
5. What value are you providing your leads with?
And by value, we don't mean low prices but a good reason for actually converting. When you advertise online, whether it's social media or a site like Angie's List, you need to entice the lead to click onto your website but are you offering anything in exchange for their attention.
You could try a free downloadable guide (like the one at the bottom of this article!) as part of your content marketing strategy or a small discount. Once on the website, give them a good reason for staying there! Try a DIY blog, where you can teach plumbing leads how to fix small issues around the house and, most importantly, when to call the expert!
6. Your website is great but how good is your customer service?
If you've already optimized your website, targeted your ads to fit your audience, and built a library of content that will convince your plumbing leads to convert, then it's time to move further down the buying process.
Next on the list of "how to lose plumbing leads" is poor customer service. It seems obvious: no one wants to listen to a rude office assistant but there are more ways than one to alienate leads.
Anything from being too slow (because they're wasting time sifting through mountains of papers) to not knowing where technicians are (because without live tracking, how could they?) can frustrate customers and turn them away.
The hardest part is to get them to call but you might be wasting this achievement with a poor customer journey down the line.
7. Ignoring the booking experience.
This is probably where you're losing the bulk of your plumbing leads. We've mentioned how important it is to make your phone number clickable and that still applies, but what if your plumbing leads hate calling, like pretty much anyone under 40 according to this survey? Or if they want to book a plumbing technician to come and take a look at their home but they can't speak on the phone right then and there?
Sure, they could remember to do it when they get home, or are otherwise unoccupied, but what are the odds of them retracing the field service customer journey and ending on your website again? Would they even want to, knowing what they know now? Not if you made a bad first impression.
8. Not sending quotes on time.
The estimate experience you provide could also be a reason for your plumbing leads not converting. If you're asking yourself "what is a quoting experience?" then you have your explanation for losing plumbing leads right there.
Most managers think that getting people to call is the most difficult part so after they've had a technician look at the work and prepare an estimate, they simply email a glorified "to do" list and a final price, then sit back and twiddle their thumbs until the person calls again.
That's ok if you're not aiming to increase the number of leads you convert, but if you do, you'll have to revise the way you create quotes, work on offering the customer a few options (affordable, reliable, premium), and get your techs the tools they need to create and send these quotes on the spot, as well as accept instant digital signatures.
9. Do you wait around for a customer to call after sending a quote?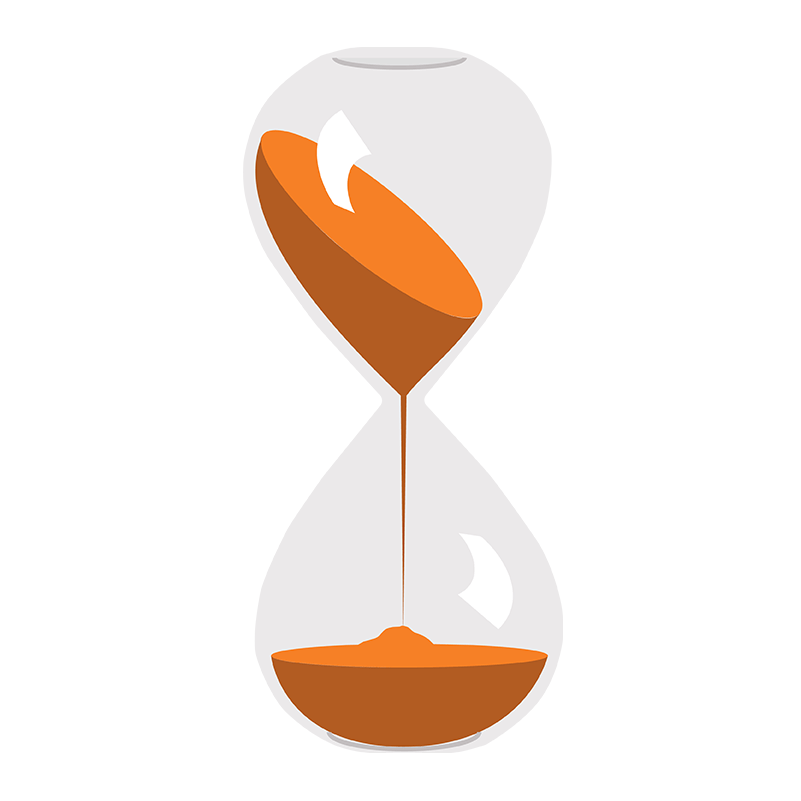 The easiest and most effective way to increase your plumbing leads convert is to simply check on customers after sending a quote.
A follow-up email or call (if the customer likes being contacted this way) can help you to see if they've had a look at the options you've sent and if so, discover if there's anything holding them back that you could help with?
This simple action of showing you're there to explain anything that was unclear and work together on finding a solution is a great method of closing undecided leads. But if it took 3 weeks for you to send that quote, don't expect the customer to decide the very next day. In all fairness, they're probably been too busy hiring your competition to give you another thought.
10. How long is your service window?
Sometimes, you can lose out on converting a plumbing lead even if they accepted your quote. No-access situations (when the customer isn't home to let the tech in) don't always lead to the customer calling back to schedule another appointment because the more time you leave in between them agreeing on a price and you getting the job done, the closer they get to the conclusion that there must be more efficient ways of getting things done.
Additionally, these days, a 12h service window is simply a poor customer experience. If you had a friend who told you to take a day off from work and other responsibilities, then sit at home and wait for the doorbell to ring, knowing that if you start doing something around the house you'll miss it, you'd think they were crazy.
It's the same thing if you're telling customers their plumbing technician will arrive anywhere between 7AM and 7PM. Service windows should be no longer than 2h and, ideally, the customer should have access to a technician tracking portal so they know when it's a bad time to jump in the shower.
11. Ignoring the customer after the sale.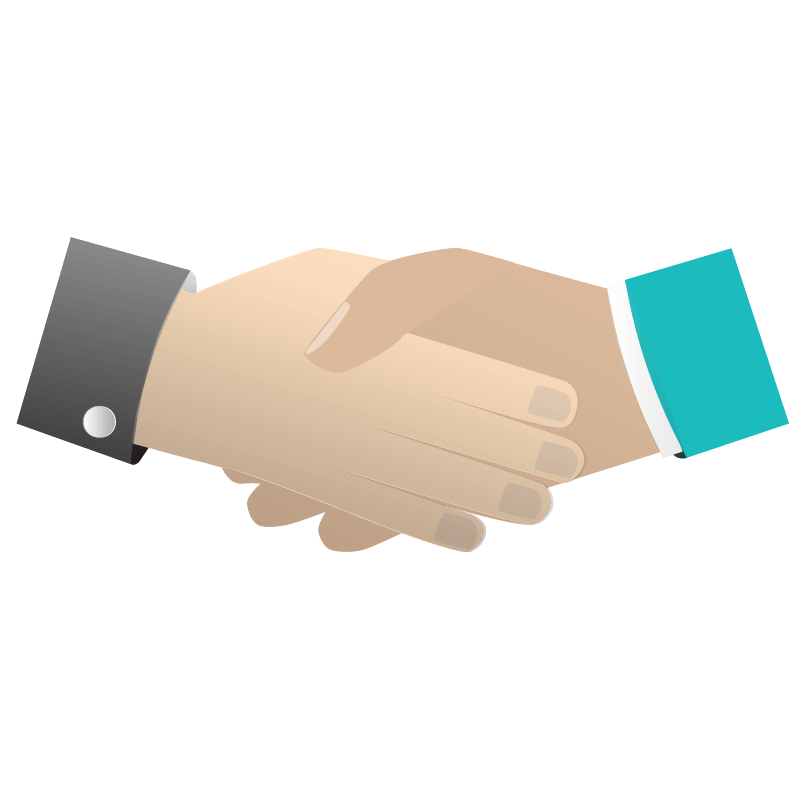 The big prize when it comes to plumbing lead conversion is gaining repeat customers. You don't want to have a converted lead walking away with a bad experience and telling potential unconverted leads about it.
However, if you manage to offer them a positive experience (and that's more about the customer journey than the actual plumbing work since most people aren't really able to tell how much skill it takes to be a field service technician), they'll do your marketing for you. According to experts at Can I Rank, "user feedback is critical to be able to improvise, find common issues, increase conversions, understand your users and more."
Making the customer feel in control, whether it's through offering multiple quotes or keeping them informed on their technician's whereabouts, is key in providing a positive customer experience and forgetting this could be a reason for your plumbing leads not converting.
If you're unsure whether they're happy or not, the best way is to have an end-to-end journey, where you send feedback requests after a job is done. This pushes the idea of a cyclical customer journey, where the lead is incentivized to stay loyal, especially if you add a 10% discount off the next service when they leave a review.
12. Not providing a way to keep in touch.
Let's say you do send feedback requests. After all, these days, without reviews, it's difficult to get plumbing leads to trust you and convert. But what about after receiving feedback? Is it a matter of waiting for years until they have another emergency and call again?
It's true that you can't make a lead convert but there is a lot that you can control in order to make the circumstances as favorable as possible for them to do it. Sometimes, all it takes is a little nudge.
When you're not sending out regular newsletters and service reminders, when there's no incentive for the customer to stay loyal like a subscription plan, you can't be surprised if your plumbing leads aren't converting.
13. Treating commercial leads the same as residential leads.
Last but not least, we'd like to mention commercial plumbing leads in particular, since these are a bit different from your residential customers. With commercial leads, there's a lot less leeway when trying to provide a remarkable customer experience. Many plumbing companies will be competing for commercial contracts so you'll have to stand out in order to convert these particular leads.
Providing an end-to-end frictionless customer experience, from booking portal to after-sales care, as well as proof of being able to manage an increased workload without defaulting on Service Level Agreements is vital in winning commercial plumbing leads. This becomes all the more important since attracting them is usually more expensive, whether we're talking about advertising in the magazines they read or targeting them via the websites they trust (official news, commercially-oriented 3rd party reviews, agencies, etc.).
If you'd like to see how a customer portal software can change the way commercial leads hire your services, check out this journey comparison or give Rhys a listen down below as he talks about how to personalize the customer experience:
Download your free infographic for a personalized experience!
The takeaway on why your plumbing leads are not converting
All in all, even if you can offer excellent plumbing work, many customers will be left with a better memory of the service than of the actual work. There's only so much you can control about the customer experience, but making sure that the customer journey that is within your control is as good as it can be.
Personalization can be an excellent tool to help you create a more personal relationship with your leads. Offering a quality service is good, but offering it at the right time, to the right person can increase your chances of converting them into a paying customer significantly.
To help you get started, we've put together an infographic to count down 12 easy-to-implement ideas that will change the way you look at customer experience. Keep in mind that all it takes is a forward-thinking leader to start: the benefits will take no time to come on their own!