Facebook Marketing for Your Plumbing and Heating Business
February 18, 2019 | Read: 10 minutes
It's easy to think of Facebook as that social media platform you go to in order to check up on your high school classmates and, maybe, post a photo of your dog. While we're all for dog photos here, it's important to remember that Facebook has about 2.2 billion users these days. As a business owner, chances are that if not all of your customers then definitely the majority of them will have and use a Facebook account. Therefore a Facebook marketing strategy is vital.
If you'd like to skip to what matters most to you on creating a Facebook marketing strategy, click the title below:

In addition, this will also be one of the first places where customers will check up on someone they want to work with or hire, whether we're talking about the neighbour with a noisy boiler or a housing association with a whole collection of troubles that you can fix. Still in doubt over whether you should invest in Facebook marketing?
Read on to find out more about our Facebook marketing strategy for small and medium businesses alike.
Now, we're assuming here that you already have a business page on Facebook. If not, what are you waiting for? A business page is the only way you can access the Business Manager screen and, while you're at it, make sure that you have your Facebook pixel installed as well. Otherwise, you won't be able to see the wonderful results of all your hard work.
The most important thing is for you to decide if Facebook ads are good for YOUR plumbing and heating business. Whether your competitors are using them or not can be a good incentive. After all, why should you leave them with the road to getting ahead of you wide open? But if you're truly in doubt regarding this strategy, these are 5 reasons why you should try devising your own Facebook marketing strategy.
1. A Facebook marketing strategy offers you credibility
What is Facebook used for in business anyway? The simple answer is that companies that use Facebook for marketing simply look more trustworthy to their customers. Even the simple fact that there is more information available online about you, aside from what can be found on your website, is a first sign that your business is legitimate. You've probably seen it many times too.
Imagine that you wanted to order a new part for your inventory. You would trust the vendors that you can see interacting with their customers in a positive manner on social media more than someone who only has a website and absolutely no other proof of their existence.
Now, think of that first vendor and picture them having Facebook and other social media advertising in place. You'd be able to tell that they're running a prosperous business if they have a budget for Facebook marketing.
Best Practices for Using Customer Feedback Software
2. A chance to show off both your professionalism and your personality
One of the positive aspects about having your small-to-medium business on social media is that you get to show off how well you can do your job. Post photos of successful jobs that had a high difficulty level or happy customers (goes without saying that you should ask them first).
However, unlike on your website, you don't have to be very formal. The occasional joke or team photo can make for the most engaging content and the most engaging content will always be ripe for a Facebook boost.
When you can see a post is performing well and drawing a lot of attention (you'll be able to see metrics like number of people reached, likes, and comments on your aforementioned business page), a great idea is to give it a little nudge by using the Boost button right under your post.
You can set your own budget for how much you would like to spend on this but for the price of what would be a sandwich, you'll be able to show off your business to hundreds if not thousands (depends how fancy you like your sandwiches to be) of other potential customers. Which takes us to our next point:

3. You control how expensive Facebook marketing is
This is one of the the best things about Facebook ads. They will only cost you as much as you want them to. It's even recommended that you start small, say £$5 -10 for a week, and take it from there. Traditional advertising (think magazines or television) will easily start at a couple of thousands of dollars.
It used to be that they would guarantee your product appeared in front of millions of people if you did have the budget for them but this was before social media took off.
Nowadays, there are a lot more potential customers on Facebook than reading print magazines, especially on trades. Furthermore, they actively engage with content there rather than passively flipping through pages.
Truth of the matter is that traditional advertising could only charge those amounts of money because there was no other option of getting your product out there short of shouting about it. Compared to digital ads these days, they can hardly even prove that it's worth it for your business to advertise with them.
Read More: A Complete Guide on How to Get Positive Reviews for your Plumbing and Heating Business
Other than pure visibility, there is really no simple way of tracking who has reached you because they saw your ad in the paper. But with Facebook ads, using that nifty pixel we mentioned earlier, you know exactly who and where your audience is coming from as well as how many people have reached you because of your ad.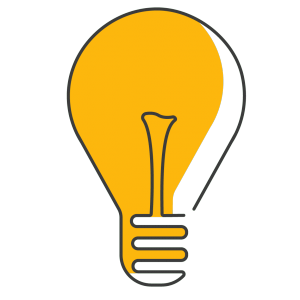 4. Facebook will know your customer as well as you do
Audiences are key in making your Facebook Ads work. In order to build an audience, all you need to know is the customers you work with most often. Whether you interact with them yourself or simply know them from listening in to your technicians telling job stories – a favorite pastime we imagine – any business owner worth his salt should know who is most likely to be calling and for what.
Learn more about what a plumbing software for field service businesses can do for you!
Choose your favorite client in the past month or so or ask one of your technicians. Write down some key aspects like gender, age, income, location, etc. The beauty of Facebook Ads is that you can set your target according to these characteristics. Are you working only in a certain area of your state? Simply put that in your audience profile. Then you won't be wasting money on showing your ads to people living at the other end of the state.
5. You can book your clients in directly on Facebook with Facebook Lead Ads
They're not very different from regular Facebook ads (you'll still have to upload a photo or a video), but instead of having a link that leads to your website homepage as the call-to-action button, it will open a form directly in Facebook.
You can customize this form to ask for name, address, contact details, and a description of what type of service they'll need. After it's been filled in, Facebook will send an email to the address that's attached to the business account. All you have to do then is either reply or ring them up with a confirmation.
You don't have to take our word that your clients will appreciate being able to do this in seconds as opposed to sitting down, searching for an installer, writing down their phone number, and calling them only to find that the line is actually busy at the moment.
Read More: Databox's 13 Most Important Facebook Ads Metrics for Measuring ROI
Furthermore, they will appreciate not having to leave Facebook in order to book in their job. You'd never guess how many people put off scheduling a check-up or a repair because they're simply too lazy.
This way, your ad will show up in their feed reminding them that they've postponed this long enough, they'll click on it, Facebook will use their information to automatically fill in most of the form fields, hit send, and relax.
This is how big companies use Facebook for marketing too: they make it as easy as possible or their customers to reach them. If this brings to mind the privacy issues, Facebook has you covered. When creating a lead ad, it will always ask you to link to your privacy policy. The user will then be able to agree to it.

Now that we've gotten your attention, these are a few tips and tricks for your Facebook marketing strategy that you should always keep in mind:
An active sentence telling your clients to click now for an exclusive quote or learn more more about their options. Facebook will provide you with a list of these. Make sure to choose the one that relates best to your content (e.g. promoting a service? Use "Learn More" and link to your website).
It's been proven that video content works best with Facebook ads followed by photos. If you happen to run a blog, by all means don't hesitate. But videos will still stand out as the easiest medium for your to transmit information to your viewers. A tip for Facebook video ads for small businesses is to always have subtitles if the video includes soundbites. Moreso, try to keep them short – no need for a 30 minute history lesson on your company.
If your audience didn't like it the first time around, dumping a pile of money on it won't change that. The better option is to boost a post that has already received a positive response from your target market.
Facebook is less for time sensitive situations as not many people will see a leaking pipe, sit down and start browsing for their cousin's wedding photo album. But they will browse happily and consider service level agreements or remember that a check-up is long overdue. Especially with the help of some well-positioned ads in their organic content feed.
Check out the best dedicated Plumbing Software you'll ever find!
Your company must go through some interesting things. New tools or new vans are valuable to your customers as well since they get to see that this company is always striving to improve and provide their technicians with high quality tool which will lead to a high-quality job.
And this is all you need to know about how to design your Facebook ads marketing strategy! Click below to download a template for a powerful review request: