10 Quick Tips For Field Service Companies in 2021 with Business Builder Camp
January 8, 2021 - Management - 15 minutes
A new year is always a great opportunity for a fresh start. Cliché or not, just like a brand new day or a whole new week, it's easier to clear your head when you feel like you're moving onto the next chapter. Without a doubt, the challenges you've faced in 2020 are what's going to make you a better leader in 2021 and beyond. Therefore some field service company tips are in order!
To get your started on the right foot, we've sat down with management expert, Wayne Herring, the mastermind behind Business Building Camp, and put together these 10 top tips covering three main business drivers everyone should keep an eye out for in 2021: customer experience, increasing profits, and employee performance & wellbeing.
Head over to our YouTube channel to watch the full video or scroll down to read Wayne's tips + some extra insights of our own!
1. Set a big goal… then divide and conquer!
Many people are afraid of setting goals to start with because that implies the potential for failure. But when it comes to running a business, keeping your Key Performance Indicators (KPIs) top of mind will help you prioritize and choose what strategies to employ, which, in turn, directs you where to spend your money so that you can grow even further.
The secret to setting a big goal and then achieving, as well as our no. 1 field service company tip, is to divide it into more manageable ones. For example, if you want to improve the customer experience (more on that later!), it's easier said than done. A more actionable goal will require you to divide the overall experience into individual interactions (or customer journeys) and then tackle each of these points, all so you can identify the weak spots and strengthen them.
Wayne recommends to every one of the business owners he coaches to get a nice leather bound journal and a pen, then sit down and go old-school about it: write the things that you want to accomplish most, then ways you can go about it to make those things happen. Don't be afraid to focus! If you feel like repeat customers are just more of a joy to deal with than new ones, for all it's worth, write down that you want to increase the number of returning people by 20%, for example.
After you're done with that, check out Wayne's exclusive 3-year business plan that you can download and start ironing out all the details of your future journey! We say this from experience: the hardest part is getting the plan right.
Where do you start building a growth strategy? Business Builder Camp's plan can help!
2. Know yourself to know your customer.
A customer persona is great tip for field service companies, but it's not nearly enough on its own to help you truly understand your customers. Being customer service oriented is essential if you're eager to get more repeat business, or if you want to build confidence with potential new leads through reviews and word-of-mouth recommendations; not only that, but loyal customers will often spend more, too!
To truly identify the needs of your audience, you need to put yourself in their shoes. Try to imagine hiring your business to install a new appliance, or service an existing one: what would you want? Better yet, ask your employees to participate, or interview a series of customers; it can be hard to remain objective when it comes to your own business, after all, and their real feedback will be valuable. In Wayne's words:
"Knowing the customer better can absolutely start by going on a journey to know yourself better because if I slow down and pay attention to me and what's going on, then I may actually be able to slow-down and figure out what the customer is going through."
To help, you should start off with a detailed customer journey map and identify the areas where the customers feel frustrated. From there, the goal is to smooth those friction points away!
Here's a customer journey mapping guide!
3. Consult your teams.
You employees and your department managers are your greatest resource so consulting them on their thoughts for 2021 is essential. It's easier to sail a ship if everyone is happy with the direction it's rowing in. Sure, one could easily say that a business doesn't run on kindness, but from a purely practical point of view, a positive work environment is typically more productive than a negative one. This Oxford University study found that happy employees work faster and even take on more tasks; they even produce better results within the same time span as their less cheery colleagues!
Businesses that rely on pressure and stress to coax better results often forget to account for the high costs of healthcare issues like burnout, employee disengagement, and high turnover rate. People are only able to go on for so long, performing under pressure, before they realize that there is no reward for their hard work: just more pressure. If accounting for employee wellbeing saves you money, time, and boosts your productivity, then what's not to like about this field service company tip?
According to Harvard Business Review, "wellbeing comes from one place, and one place only — a positive culture." So, make sure to discuss things with your employees, offer them the right tools to do their jobs well (e.g. perhaps your software needs an upgrade to a better plan?), and ensure they don't have to deal with repetitive tasks that drain their energy or make them feel redundant. Wayne also agrees that it's important to acknowledge the positive outcomes and make use of tools that help teams understand each other better, like Myers-Briggs (shout-out to fellow ENFJs out there!) tests or CliftonStrengths (formerly known as StrengthsFinder).
It's important to set big goals, but, but the undertone that I heard is that it's also important to celebrate what we've already built and what we've already accomplished. […] There's a whole bunch of these tools out there where you can put some language to human behavior.

Put a name on how people get things done and how they communicate. Myers-Briggs is an example. If you take your leadership team and put them together and hire an outside facilitator to come and conduct assessments like that, then talk about what they mean, people are going to start to understand each other in different ways and work better together.
4. Remote working is here to stay.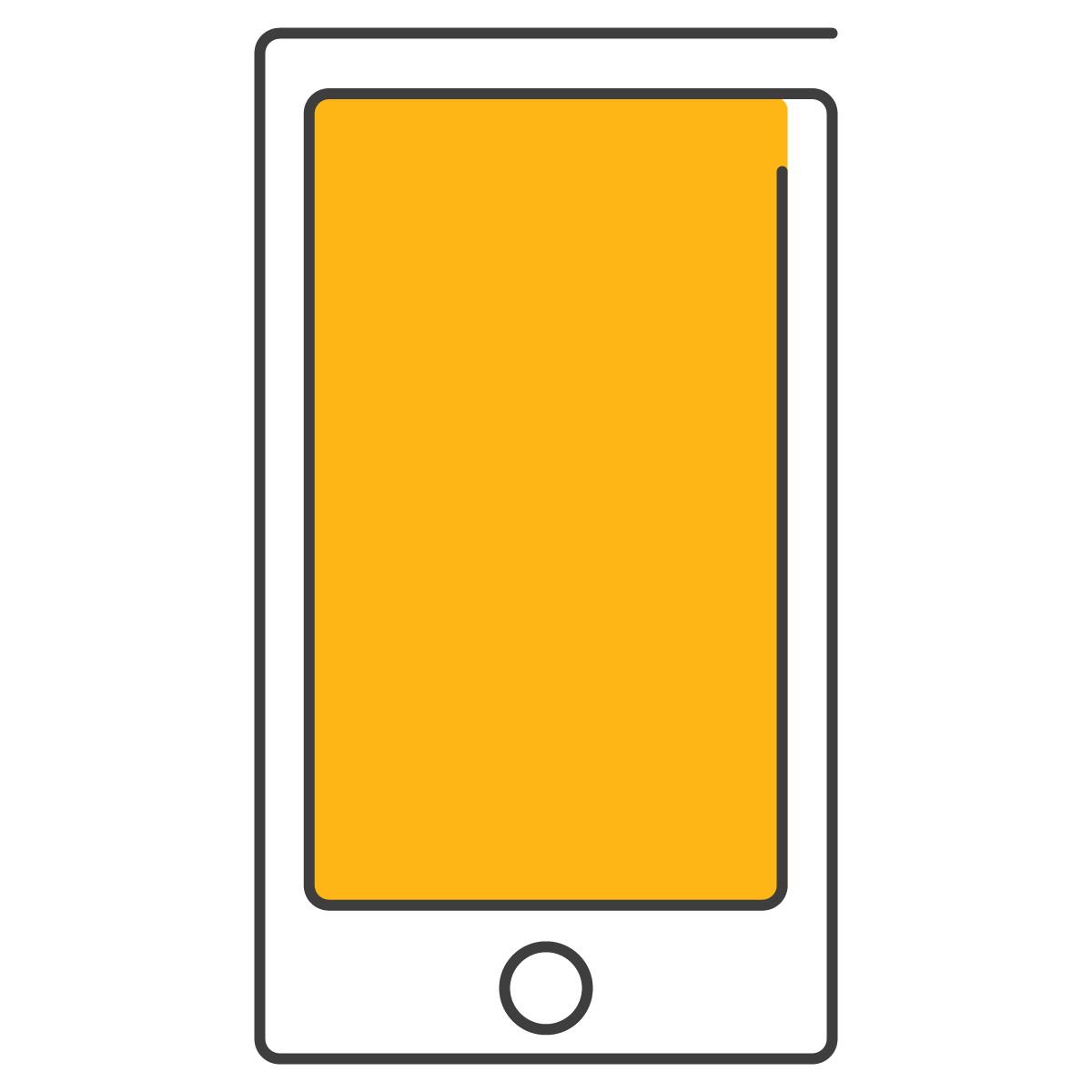 There's no way around it. Working from home will become much more common now that the whole world has had a chance to test it out and assess the results. Managing the new normal workforce will come with its own challenges but the most important thing in 2021 is to transform it into a conversation. Much like our previous tip, consulting your employees can make a big difference in their work output; it ensures that they feel acknowledged and that their opinions are valued. Even if the strategy you choose to implement doesn't follow their exact wishes, their voice will have been heard and you may have even met a healthy compromise.
Managing a remote team certainly has its challenges (scheduling, information transparency, data security, etc.) but field service businesses have dealt with these for years so they've got a head start. Good tools like a management software can help your employees work from anywhere, all whilst keeping your information up-to-date in real-time, so everyone's on the same page regarding calendars, inventory, payments, and more!
5. Check your business efficiency.
Business efficiency basically refers to how much you're able to produce with the resources you have. Increase your output without increasing your costs, and you've got profit a-coming.
An easy way to visualize it is to think about a plumbing business with 4 admins and 12 technicians who manage to schedule 240 jobs per week (4 jobs/day/technician). Productivity tips abound but, for example, one way of making this setup more efficient is to increase the number of jobs a technician can do in one day. For example, if you can optimize their travel routes and organize appointments so that there's not as much time spent driving, then that's one way to achieve the goal.
High efficiency rates are not flashy things and they often come down to small tweaks and better tools rather than sweeping strategies but the fact of the matter is that they're something you can count on even in the most difficult of times. A tight business with no money leaks is a lot more resilient and can pull in a profit, regardless of market fluctuations.
6. Sign up to industry news.
Staying up-to-date with your industry, whether that's plumbing, heating, HVAC, fire safety, security, or any other service, is certainly easier said than done. When things get busy, research and self-education are the first tasks to go out the window. At the same time, things move so fast these days that it can be overwhelming to read about all the things you could be doing better.
However, if you only have time for an article per day, a couple per week, or even if you only implement 10% of what you learn, that's still 10% growth. The more you know, the more your future expands and you can find innovative ways to get out of any slump. If you're after a New Year's resolution that's easier-than-most, why not set a goal to read 4 – 5 articles per month and draw an idea out from each one?
We've got the perfect place for you to start: our monthly newsletter brings you a variety of content such as videos, articles, and free downloadables that always put forth actionable plans for contractors and service professionals. Click below to subscribe!
7. Think proactive rather than reactive.
2020 has been a year of reactive management, if we can call it that. Circumstances changed abruptly and managers had to adapt. Let's say we want to make 2021 a year of proactive management. This means using the knowledge you've gained from implementing our previous tips, and writing down a few strategies for the new year, all so you can take control. Keep in mind that success is not the only goal. Perhaps it's not even the most important goal, but rather understanding why some things work and some don't.
For example, working remotely was a reactive choice for most field service businesses. In the coming months, you can turn it into a proactive move by consulting with your employees, hearing their opinions on the matter (don't expect everyone to prefer WFH!) then assessing the results of 2020's WFH experiment to craft a strategy that works for you. A middle way can be to have people in the office 2-3 days/week who share desks and save costs by downsizing on the space.
When it comes to managing your business, Wayne Herring recommends to take the same approach we mentioned in regards to the customer journey and think of it as the employee journey. Investing time and attention in your team gives back not only a better place to work in, but also increased productivity and, therefore, profits.
8. Make a list of potential sources of reliable recurring income.
Much like business efficiency, reliable recurring income sources are safety nets you can (obvious as it may sound), rely on in challenging times. It's similar advice to not putting all your eggs in one basket.
For example, an HVAC business with 90% of their work coming from the restaurant industry would've suffered a lot more in 2020 than one who had a more diverse set of customers, as well as recurring income from additional sources.
An often overlooked recurring income source is maintenance work. Doing check-ups and ensuring appliances are working properly isn't exciting, but it pays the bills. Not only that, but it keeps repeat customers coming back and will increase the chances that they'll hire you for larger projects, thanks to an established relationship.
Want to re-book more customers in for service? Check out this guide!
9. Check if your tools are up to date.
Usually, it's quite easy to tell when it's time to switch from paper calendars to a software, as it's basically the tipping point where if you find you're hiring an admin for every two or three new techs, you're going to start to struggle to break even.
However, deciding to upgrade your software takes a lot more decisiveness and leadership. Using new software will require training, but you'll also come up against the good ol' tendency known as: "if it ain't broken, why fix it?". People, after all, aren't always fans of change, especially if it seems like it'll be disruptive or challenging. But as your business grows and diversifies, so should your tools. Same as moving to a bigger office when you hit a certain number of employees, or investing in new phones for your techs when the old ones start acting up on them, upgrading your software to one that's appropriate for your current situation is essential.
Therefore, our next field service company tip is this: Whether you need more software integrations or customized features to keep your customers happy, the start of a new year can be a great time to look at last year's numbers and see if there's any connection to a tool that might be slowing you down, instead of boosting you up.
Not sure if you need new software? Answer these questions and find out!
10. Explore new avenues for profit and stay flexible.
Similar to diversifying your sources of recurring income, exploring new avenues for profit is what keeps businesses growing. Sticking yourself in a small, specialist box doesn't work for everyone, unless you've really found a niche like, say, cleaning nuclear reactors. At the same time, you don't spread yourself too thin and try to become a jack-of-all-trades, yet master-of-none. Finding a middle ground is ideal.
For example, if you're running a plumbing business, chances are you work on projects that require electricians, too. Now, if these projects come your way often enough, it's certainly an opportunity to ask yourself if it's worth hiring or subcontracting your own electricians. Here, you're really going to have to do the math and if the resulting profit doesn't seem worth the effort, you could always recommend another business and keep a commission, acting as an agent.
Another new avenue can be to strike a good relationship with your vendors. If they're strong enough, they may be able to offer you advantageous prices on appliances that you can then sell to your customers at an increased price, which is justified by the convenience you offer them. Property maintenance contracts are also lucrative deals you could look into, not to mention sources of reliable recurring income as well!
In his extensive experience working with business owners, Wayne has seen for himself how important it is to be able to pivot and switch up your income sources if necessary:
So Jack's [N.A. owner of the Rambling Jackson field service marketing company] one of those guys, like he's had a phenomenal 2020 helping landscapers and lawn care professionals with their marketing.

And he had to pivot because a lot of his leads in the past would have come from a trade show. So again, I went with him to the journal, did some slow thinking and visualized what we could create in the current environment. And he ended up having his own sales and marketing for landscapers summit online with 34 very attentive landscaping and lawn care contractors (undistracted by shiny object syndrome so common at trade shows) who showed up and essentially wrote their marketing plan for 2021. All because he took the time to create this new opportunity for himself.
The takeaway on field service company tips
And there you have it: 10 tips to get you started on a great 2021! If you had a chance to watch our video with Wayne Herring, you might have heard him mentioning once or twice how important it is to have the right tools. Automating your business can be a challenge but it's one that will more than pay for itself in the end. If you want to learn more, check out our tips for taking your sales strategies to the next level!